I've learned a thing or two about identifying a legitimate company/service that's willing to pay money for a unique set of skills so here is 101 ways to earn money online.
It's no secret that many jobs are becoming replaced by artificial intelligence (AI), realistically, that's not such a bad thing because everybody knows that repetitive jobs, over many hours and days is not healthy or enjoyable for your body, mind and soul.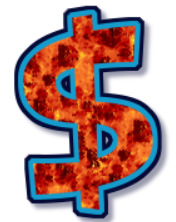 Who really wants to be working a dead end job that offers little to no job security anyways.
The J.O.B (Just Over Broke) principle you're likely doing throughout the week was probably started out as a necessity, having little choice in the matter because of your college debt, lifestyle or family commitments.
With that said. I am taking the time to carefully craft a definitive list of methods capable of earning you a little, or even a lot of cash online.
One of the great benefits about these ideas is that you can operate from the comfort of your own home, while on vacation or wherever you are roaming around the world.
At the end of the day it's your choice. Treat some of these examples as your side hustle, new favourite past-time or second job if you will.




OPPORTUNITIES

:
---
Jump to…
---
Internet Marketing Education, Tools, Networking & Support!
Do you Hunger for the Truth About How People are Really Becoming Successful Online...
---
1. Affiliate Marketing:
Affiliate marketing is a powerful internet marketing and money-making strategy that provides partners or affiliates with a commission on any clients they bring to your website.
If you enjoy shopping and have excellent taste, you may be able to earn commissions on your purchases.
This is typically accomplished on a cost-per-click basis, as paying pennies per click is rather inexpensive. Other methods include:
Pay-per-lead: Which can result in higher-quality leads for contacting customers and closing transactions independently.
Pay-per-sale: When affiliates and your website generate sales on your behalf (useful if you have a product that sells easily through your website).
Affiliate marketing can be a potent method for increasing your web sales, expanding your online brand's reach, and finding customers in a new country, as visitors from comparable sites are significantly more likely to be interested in your products.
Affiliate programs are becoming more competitive.
Affiliates will continually compare you and your affiliate program to that of your competitors; thus, it is necessary to investigate the competition.
I'm a huge advocate of affiliate marketing and this business model is where earning income online all began for me.
So if you like the sound this method I have the perfect system that I still use to this day.
Estimated earnings: $100–$10,000 a month.

---
2. Multi-Level-Marketing (MLM):
Multi-level marketing (MLM) is a business approach used by direct sales businesses to encourage "distributors" or "independent business" owners to recruit people into their business or down-line.
Distributors or independent business owners are compensated based on the sales or referrals of their recruits.
At the end of the day, everyone transforms into salespeople who sell items and recruit others to do the same.
You get compensated for each product you and your recruits sell.
It can be viewed as a networking matrix in which the more recruits you acquire, the higher your income.
This online money-making business method promises unlimited earning potential and financial independence, as you will be your own boss and launch your own firm.
It is feasible to earn money within an MLM structure.
The goal is to enter the market at the optimal time and sell the product effectively.
It is essential to enter at the ideal time.
In the early stages of the system, there are more potential recruits; however, it can be tough to recruit and sell products later on.
Estimated earnings: $250–$300 a month.

---
3. Surveys:
Completing paid surveys online is a very simple way to earn additional money on the side.
Companies can increase their profits by adjusting their products, services, and consumer interests in response to customer feedback.
Companies will pay you to complete surveys in order to collect information.
These solutions will not make you wealthy, but they can provide you with a little spending money per month for modest
leisure activities.
The majority of survey-offering websites, such as Swagbucks, Branded Surveys, Rewardia, MyPoints, and LifePoints, provide paid surveys from a variety of companies.
On these platforms, you receive points for every completed survey, which are then converted to cash and paid via PayPal or gift cards.Estimated income per survey: $2–$35.

---
4. Bitcoin:
When searching for the greatest ways to make money online, cryptocurrency is likely not even on your radar.
But it ought to be.
Cryptocurrency is one of the digital assets with the quickest growth rate.
Supported by the blockchain and enabling trading, it efficiently provides a variety of online income-generating opportunities.
There are numerous methods to generate money with cryptocurrencies, and some of them do not even require you to invest anything other than your time and effort.
Here are a few of the most lucrative crypto-based internet money-making ideas.
Staking: Staking is the process of investing or locking up cash in a crypto-coin and collecting interest in the form of fresh crypto coins.
Additionally, you have the benefit of price appreciation if you decide to hold your coins for a specified period of time.
There are numerous proof-of-stake cryptocurrencies that allow you to earn a substantial income through staking.
Buying & Holding: Holding is the process of purchasing certain powerful cryptocurrencies with outstanding concepts and good use cases and then holding them for an extended period of time in the hope that their prices will increase substantially.
Once the coin's price has risen sufficiently for you to make a profit, you may sell it on the market.
However, Holding does not generate interest on your funds.
Trading: Similar to stock trading, crypto trading involves buying and selling tokens/coins for profit margins.
There are a variety of exchanges where you can purchase cryptocurrencies.
Then, you can either retain them for some time or sell them quickly if the price increases.
Day trading is also available for individuals who seek to generate sufficient income by selling and purchasing cryptocurrencies on the same day.
You purchase a crypto coin, wait for its price to rise, and then sell it for a profit.
Cryptocurrencies such as Bitcoin, Ethereum, Binance Coin, etc., are suitable for long-term investment and Holding.
Investing: Investing is the simplest way to generate income using cryptocurrencies.
There are several ways to earn bitcoin, including exchanges, initial coin offerings (ICO), and direct investment/partnership.
Investing in cryptocurrencies can yield rewards not just through the price appreciation of the coin/token you acquire but also through your ownership stake in the enterprise.
Depending on the sort of cryptocurrency in which you invest, you can either gain access to the project or product or use the coin to make payments.
Extra Coins or Tokens: Participating in bonus/airdrop offers is another great approach to making money with cryptocurrency that requires no investment.
Participating in the airdrop or bounty program of a cryptocurrency and completing simple activities is all that is required to win free or bonus coins.
Create Your Own Cryptocurrency: Lastly, you can generate earnings with cryptocurrencies by developing your own.
Yes, it is very possible to create your own cryptocurrency, and it's not as difficult as it may sound.
Creating and launching your cryptocurrency, however, will require some level of blockchain expertise.
You must have a fundamental understanding of blockchain and cryptocurrency.
Then, you must assess several options and determine the type of currency you desire to create.
You may also engage a blockchain expert or team to complete the task.
Investing in cryptocurrency is the best decision for you and everyone else.
Initially, it may feel hazardous, but in the long run, it's a lot more profitable.
The risk associated with cryptocurrencies can be easily managed by study and portfolio diversification.
Estimated monthly income: $1,000–$5,000

---
5. NFT's (Non-Fungible Tokens):
You've probably heard that some people have made substantial profits investing in NFT, and you may be interested in doing the same.
Some investors are finding the assets to be quite lucrative, but others are unsure how to enter the market.
Non-fungible tokens (NFTs) have become a significant market in the crypto realm, and their popularity has risen over the past year.
These are blockchain-based digital assets, and the Ethereum network underpins the majority of popular NFT ventures.
NFTs can be almost anything, though they are typically media such as photos, movies, and sounds — and in some situations, physical objects.
They are frequently used to grant ownership rights to the connected object, data, or media.
In addition, they can be bought and sold on specialised marketplaces, which we will discuss below.
As the number of NFT users increases, the average transaction size and total value transferred have increased significantly, indicating that they are becoming increasingly valued.
There are numerous methods to profit from them.
You can sell non-fungible tokens for a profit, earn royalties, rent or stake NFTs, or utilise them in blockchain-based play-to-earn games.
These are a few ways to profit from NFTs:
NFT Staking: Staking is the primary benefit of merging NFTs with decentralised finance (DeFi).
You undoubtedly already know that by staking your crypto assets, you can earn a yield or beneficial interest.
Fortunately, staking is no longer exclusive to cryptocurrencies; NFTs can also be staked to create passive income.
In exchange for a reward, staking is the act of locking your digital assets for a specified amount of time.
Flipping NFTs: Flipping NFTs The most obvious approach to making money using NFTs is by flipping them.
Flipping NFTs is purchasing an NFT when the project is brand new on the market, typically during the minting phase, and then selling it on the specific NFT marketplace for a greater price.
You can determine your profit and loss by including other expenses such as gas fees, listing fees, and royalties paid to the original owner.
Eventually, these costs will reduce your profit.
However, be prepared to invest more time and energy, as reselling NFTs at a profit would necessitate extensive study and an in-depth understanding of the cryptocurrency industry.
Rent your NFTs: Renting your NFTs is an excellent way to generate passive revenue, especially if you already hold in-demand goods.
Some NFT card trading games, for instance, allow participants to borrow cards to boost their chances of winning.
Smart contracts regulate the terms of the parties' agreement.
The length of the leasing agreement and the NFT lease fee can often be selected by the user.
Earn royalties from NFTs: Are you aware that NFT developers can establish a percentage-based royalty fee when their NFTs are sold on the secondary market?
This implies that you, as a creator, can continue to earn passive income after the initial sale of your NFT.
This enables them to retain a percentage of the NFT sale price in perpetuity.
If, for example, the royalty rate for digital artworks is 10 percent, then each time the artwork is resold, the original artist will receive 10 percent.
Each NFT marketplace allows you to specify a custom royalty rate when you initially create an NFT.
The entire process of collecting royalties from NFTs is straightforward and requires no specialised knowledge.
Estimated monthly income: $500–$5000

---
6. Create a Blog:
If you truly want to make money online, you need to create a blog or website.
This is the foundation for everything you do online, and it may be a lucrative business in and of itself.
Just take a thorough look at this website for example!
Simply get a domain as well as web-hosting for a low monthly fee (typically $2.95) and set up a platform to promote your passion or interests.
Fashion, career, music, reading, or even finance could be this passion.
Add this site to your resume and share all of your best tales, recommendations, and guidance.
As you progress through school, you can place adverts on your website or earn sponsorship's.
Each post might earn you an extra $750 overtime.
You can make a lot of income from advertising revenue if your site has a lot of visitors.
On a popular website, pay-per-click ads can add up to a large amount of money.
Starting a blog is not an easy method to generate money, but with hard work, you could be able to join the ranks of bloggers who earn a six-figure income from their blogs.
Estimated earnings: $25–$750 a post.

---
7. Create a YouTube Channel:
Similar to a webinar, YouTube allows you to earn money from your videos in a passive manner.
Perhaps you could participate in the unpacking fad or create cooking videos.
Making money on YouTube is a dream for many people.
After all, YouTuber's look to enjoy a wonderful life and are surrounded by their fans' devotion.
And, since starting a YouTube channel is now easier than ever, there's no reason not to dream big.
YouTube isn't only a numbers game, contrary to common opinion; your earning potential is also determined by the niche you target, the quality of engagement you generate, and the revenue streams you use.
Making money on YouTube is a terrific concept, no matter what you do.
Estimated earnings: $10–$300 a month.

---
8. Make Money From Your Reviews:
In today's increasingly digital environment, reviews are critical to a company's success.
Businesses frequently ask for user input in exchange for money in order to evolve.
Companies may pay you to sample their service or product, or you may be able to review purchases you've previously made in exchange for discounts.
For example, Fabletics will give you extra bonus points for every online review you leave, allowing you to earn a paid credit.
Earning potential: $5–$30 per hour.

---
9. Gaming:
It may actually sound too good to be true, but various websites and applications provide real money-generating games.
People are increasingly devoting money and time to their favourite games.
In the last 10 years, smartphones and online gaming have exploded, and with this expansion of people playing games, new ways to make money through games are popping up.
You can convert your passion for video games into a lucrative side venture with everything from video game blogs to YouTube channels to tech help.
Gaming may be a fun way to unwind, especially if you can earn money doing it.
Make a side hustle out of your gaming interests if you have a gaming setup or a smartphone.
No one will pay you considerable sums of money to sit around and play video games all day, no matter how fantastic it might be.
There has to be some benefit for them as well.
In general, there are various ways for gamers to gain money.
Consume ads or sign-up offers: Advertisers will pay to be seen by relevant purchasers, regardless of where they are.
Your Facebook News Feed, your TV, and, yes, the sponsored commercials in the games you play are all examples of this.
Some applications may reimburse you for a fraction of the cost they charge advertisers, which can add up to a few more dollars every month.
Other times, they'll give you a modest financial bonus, ranging from $0.50 to $10, only to persuade you to download an app (in the hopes that you'll become a regular customer).
Earn milestone rewards: For completing specific levels or unlocking certain features, several games will award users with cash or cash equivalents — such as free gift cards.
The higher the level you reach in the game, or the longer you play, the greater the reward.
Win contests such as trivia, prizes, and free giveaways.
For a chance to win a grand prize or a share of a prize pool, enter tournaments or giveaways.
Play chance games: Casino-style games that pay real money are allowed in many locations.
There are thousands of ways to test your luck — and win cash prizes — from lotteries and raffles to digital slots and games like Blackjack.
Play skill-based games: Counter-Strike: Global Offensive, Dota 2, League of Legends, and Fortnite are just a few of the many brands that award millions in annual tournament prize pools.
Gaming as a company: Sponsorship's, streaming, blogging, and vlogging can be more difficult and time-consuming, but with a significantly greater compensation and earnings maximum.
Gaming as a profession: Game developer, game tester, and gaming journalist.
All of these titles are used to denote a few different gaming jobs.
You can earn money on the side even if full-time gaming isn't your objective.
By playing actual money-earning games in their spare time, many players earn enough money each month to buy a new game (or two) — or improve their equipment.
Estimated earnings: $500–$5000 a month.

---
10. Stock and Forex Trading:
Stock and Forex trading can be considered hazardous, but if you limit your risk by learning from those who have made fortunes from Forex, it could be a worthwhile technique for making extra money online.
In reality, once you get the hang of it, exchanging foreign currencies and equities may be a lucrative business.
To become an effective Forex trader, you must be skilled in identifying which currencies and stocks are going to gain or drop in overall value.
The many methods and concepts of stock and FX trading can be better understood by looking at trade signals and using the tools offered on these trading platforms.
Estimated earnings: Depends on how much you're risking per trade.





---
11. Do you Enjoy Writing? For some Money, Proofread:
You could be qualified to edit text by the hour if you enjoy writing and reading.
Create an account on a freelancing platform like Upwork to look for proofreading side jobs.
Set your desired hourly rate and take on assignments as needed.
Someone's résumé or research report could benefit from your expertise.
Hourly pay ranges from $30–$60.

---
12. Create and Sell Your Own Books:
Create an eBook and sell it online.
Amazon.com makes selling your eBook a breeze, and they handle everything for you.
You can also use Word or Google Doc to generate your eBooks and then convert them to PDFs.
You can also participate in bargain programs and sell your books on your own website.Here are some suggestions for increasing your eBook revenue.
Make a miniature empire: Why not establish a website and a blog about keeping chickens if you have an eBook on the subject?
You can establish yourself as an authority as well as engage in extensive cross-promotion.
Choose something on which a large number of people are eager to spend money.
Money, love, and health are all gold mines.
Choose a topic that interests you.
If you enjoy it, it doesn't actually work.
Monthly profits estimate: $200–$2000

---
13. Volunteer to be a Website Tester:
This is a lot of fun!
Companies will pay you to test websites as well as provide feedback, did you know?
This might be anything from joining up to seeing how the interface works to simply giving your input on usability and appearance.
Companies can offer testing tasks on sites like UserTesting.com, and anyone can join up to participate in the test.
You are compensated for your testing.
For each 20-minute video you complete, you will be paid $10 via PayPal.
Monthly earnings estimate: $100

---
14. Transcribe by the Hour:
With so many podcasts, YouTube videos, and movies out there, many artists need their work transcribed.
Most of the time, they outsource it.
Freelance as a transcriber if you're proficient at typing or want to improve your typing skills.
Earn $15–30 per hour transcribing audio.
Earnings estimate: $15–30 per hour.

---
15. Dropshipping:
Create your own business by opening a Shopify Store and selling other people's stuff.
Dropshipping is an online retailing method in which the retailer does not have to pay for the goods before selling them to customers.
Dropshipping is a form of third-party fulfilment method that allows retailers to keep costs low by having suppliers i.e. AliDropship, or manufacturers store, package, and ship the products, removing the load from the retailers.
In general, selling online or through a physical store requires a supplier, a retailer (the store from which customers purchase,) and a customer.
Dropshipping allows you to sell products without incurring the fees and headaches of warehouse and supply chain management.
Making money with dropshipping is an excellent concept, no matter what you choose.
Earnings estimate: $1000–$2000

---
16. Become a Product Tester:
There are companies that will offer you things to evaluate in exchange for your opinion.
This is an excellent method for businesses to gauge consumer opinion.
This can be a terrific option for you to earn money working on the Internet.
The majority of items accessible for testing are cosmetics and domestic goods; hence, women may benefit more than men.
Estimated monthly earnings: $100 (and free stuff).

---
17. Make Money Off SkillShare:
To demonstrate your talents and assist others, you may share how-to videos on SkillShare in a manner similar to YouTube.
Create an account and post instructive lectures on any topic you like.
For instance, a class could cover how to create a digital, downloadable printable.
Each minute spent on your channel can generate between $0.05 and $0.10 per minute.
This is a great cool method to earn money online since you are compensated for viewing a variety of informative and entertaining content.
Estimated earnings range from $0.05–$0.10 every minute seen.

---
18. Sell PLR:
Selling Private Label Rights (PLR) is yet another "do it once, get paid again and again" passive income strategy.
Selling PLR content online enables you to receive several payments for a single piece of writing.
There are, in fact, numerous methods to employ PLR products to generate money online, engage in internet marketing, and establish a thriving 100 percent online business.
PLR, which stands for Private Label Rights, refers to products with resale rights.
These are goods that you can resell, change, put your name on as the author, modify the sales letters, and use as blog or website content, among other things.
You can make use of these products for a variety of money-making goals, and if you do so well, you can develop a highly profitable internet business.
This is an excellent method for beginners in digital marketing and how to make money online.
They are also very handy for those who have little time to write content and find it challenging to make high-quality products to monetise their site.
Monthly estimated profits are $150–$300.

---
19. Freelance Writing:
Freelance writing is a wonderful means to earn money from home if you're a writer.
Once you've established yourself as a strong writer, it's not unusual for freelance writers to earn more than $100,000 per year through internet-based work.
Writing gigs appear on many top 10 lists of online income opportunities, and for a good reason.
Creative and technical jobs pay anything from $20 to $110 per hour and you earn more by creating a positive reputation for your work efforts.
You can stimulate your creativity by writing and publishing your own book, hone your sales abilities in copy writing roles, or become a jack of all trades by blogging.
Monthly estimated profits are $1,000.

---
20. Earn Cashback from Everything you Buy:
If you are a frequent shopper, consider receiving cash back on every purchase you make.
Online shopping extensions such as Honey, Rebate Key and Gumdrop might earn you cashback.
When visiting a local retailer, cashback credit cards may be more advantageous.
As long as the balance is well paid in whole and on time, it is possible to generate a profit on everyday purchases.
Estimated income: Variable in income.





---
21. Sell Photos Online:
I'm sure you have a ton of images on your phone that you've completely forgotten about.
Imagine earning passive income by selling your photographs while you sleep.
Now that smartphone cameras are so advanced, you no longer need to be a professional photographer to be compensated for your stock photographs.
Digital photography is lucrative!
Earn additional passive cash by selling your images to a worldwide audience online.
Be it you are a professional or amateur photographer, selling images online is a terrific way to generate money.
Best of all, selling photographs online need not be a full-time occupation.
From stock photography websites to online markets, it is now easier than ever to turn your photography hobby into a source of additional cash.
Estimated monthly profits are $200–$500.

---
22. Sell Your Crafts Online:
Have a family craft night at home and then sell your artwork online!
You might create anything from painted canvases to Christmas ornaments.
Post your favourite works of art on Etsy, Facebook Marketplace, or your own e-commerce website to sell them.
Inform your loved ones about the sale and request that they promote it on social media.
Estimated income: Prices vary per item.

---
23. Launch an App:
Developing a smartphone application needs some initial work, but it can generate passive income for years.
You can farm out the actual development of your idea if you lack programming expertise, although this will eat into your revenues.
You can generate revenue from your software by charging for it, obtaining in-app purchases, or displaying adverts.
---
24. Earn Credit Card Reward Points:
If you do not use your credit card for all of your purchases, you are missing out on a substantial amount of passive revenue.
You can pay for everything with a credit card, from bills to groceries to auto insurance (bills, food, petrol, etc.).
Your credit card offers between 1 and 3 percent cash back on all purchases, which you use to pay down your monthly balance.
If you enjoy travelling, consider a credit card that offers free flights and vacations.
---
25. Sell Designer Clothes/Accessories on Boutique Apps:
Some apps are designed expressly for folks who wish to sell their high-end clothing without having to offer it for pennies on the dollar on other websites.
In exchange for an intermediate percentage of the final selling price, these websites handle all payment processing and give pre-paid shipping labels.
Estimated income: Prices vary per item.

---
26. Flip Domain Names:
Buying a domain name that you believe will be popular in the future can result in a lucrative offer if your prediction is correct.
This frequently occurs with domains related to politics, as domain names containing a branded word or phrase can typically be seized from a flipper without compensation.
---
27. Teach Online Music Lessons:
Your loved ones may have already provided you with music lessons; now, you may do the same for others!
Teach local children how to play the piano, guitar, or even drums via the Internet.
You might include this extracurricular activity into your after-school schedule and list it on your resume.
Earnings estimates go up to $50 per hour.

---
28. Establish a Podcast:
For people who enjoy conversing, start a podcast.
Invite your favourite guests or go solo to discuss topics that are significant to you.
Start by selecting a name, building a website, and generating ideas for the first ten episodes.
Consider purchasing a microphone, stand, and any other necessary gadgets before beginning.
Estimated profits range from $500–$900 each episode for every 10,000 downloads.

---
29. Virtual Assistant or Chat Host:
Perhaps writing is not your forte, but you enjoy working online speaking to clients.
It's possible to earn by the hour with services like FlirtBucks.
Possibly, you're well organised, proficient with email, and a speedy researcher.
If so, you may want to try being a virtual assistant.
Consider a virtual assistant to be similar to a traditional assistant, except that you work remotely from home and for an internet entrepreneur as opposed to another form of business.
After gaining expertise, top virtual assistants can easily earn more than $100,000 per year.
Estimated monthly income: $5,000

---
30. Create Popular Meme's or Graphic Design:
Do you love meme's?
If so, you can earn dribs and drabs for creating popular meme's at sites like PicturePunches.
Furthermore, are you a designer?
Can you design images, logos, and even websites?
Did you attend school to learn this?
Then internet graphic design may be your speciality.
Numerous businesses seek graphic designers to assist them with their brand.
From building websites to basic logos and PDF files, graphic artists have endless potential online.
Estimated monthly income: $5,000.





---
31. Social Media and Paid Advertising Management:
Numerous local small businesses require assistance with social media and paid advertising.
Assuming you know your way around social media platforms such as Facebook, Instagram, YouTube, and LinkedIn, you may get compensated to assist these businesses in modernising.
With just a little education and self-promotion, you can assist local businesses in managing their social media accounts and driving paid traffic to them.
Estimated monthly earnings are $3,000.

---
32. Flip Websites:
In contrast to flipping domains, flipping websites requires a substantial initial investment but can be extremely rewarding with minimal effort.
There are a variety of online markets where you can purchase a website, allowing you to customise the site to improve revenue or visitors.
Reselling the same website for more than its original purchase price (plus the customary 10 percent marketplace commission) affords you the opportunity to earn money on the sale as well as on any ad revenue the website generates during your ownership.
Estimated income: Typically, pay varies according to the amount of traffic produced.

---
33. Create Infographics:
Along the same lines as graphic design, someone who is skilled at creating infographics will typically have little trouble getting clients for their services.
A compelling infographic may be viewed millions of times across social media channels, so making the price you charge a bargain for the client.
Estimated monthly income: $1,000–$5,000.

---
34. Get an Online Internship:
Get a jump on your future career by contacting professionals about online internships.
For opportunities, attend virtual employment fairs, contact your college's career centre, or reach out to your professional network.
Not only may you earn extra money, but internships are also an excellent way to develop your résumé.
Estimated hourly earnings of $10–$20

---
35. Become a Social Media Mogel:
Assuming you find yourself scrolling social media more than you should, you may have a knack for social media marketing, a skill that many companies seek.
Contact local companies or add social media promotion to your freelance presence.
Connect with those who spend $15 to $80 per hour to use social media to connect with their community.
Estimated hourly wage range: $15–$80
---
36. Management of a Website:
Do you have some technical knowledge?
Are you familiar with WordPress and its various plugins?
Can you do simple updates, a little bit of writing, or even locate freelance writers?
If so, you might easily find work managing websites for small businesses, particularly those in your neighbourhood.
Many small business owners lack time to maintain their websites and are willing to pay a little charge to have it done for them.
This can be completed from the convenience of your own home.
Monthly estimated earnings are $1,500

---
37. Arbitrage Marketing:
If you have an eBay account, arbitrage marketing can be a lucrative way to generate money by selling things at a greater price than they are available elsewhere on the web.
After selling a product, you use the proceeds to purchase the same item from another website at a reduced price and mail it to the buyer's address.
There may not be as many possibilities to do so as in the past, but individuals that maintain a keen eye on their chosen sector can still generate a profit.
Estimated earnings per trade: $100–$250.

---
38. Look for Gigs on Craigslist:
The "gigs" area of Craigslist typically includes a variety of alternatives for temporary jobs, projects, and one-day gigs that are open to the public.
Some of these occupations may only pay $20 to $30 for relatively simple tasks, while others can pay thousands of dollars for long-term employment.
---
39. Customer Service Representative:
If you enjoy interacting with strangers while completing your weekly errands, you might make an excellent customer service representative.
While many customer support workers work in person for e-commerce companies, many others operate remotely.
Work as a full-time, part-time, or freelance customer service representative to meet the demands of clients.
You will only require a computer and possibly a phone or video software.
Estimated hourly earnings are $14–$20.
---
40. Research for others on TaskRabbit:
Some businesses need research conducted on various industries, consumer marketplaces, or even their own business.
To assist, you may perform research for firms or independent contractors on TaskRabbit.
You might earn between $17 and $80 per hour performing research jobs.
Create an account, complete your profile, and promote yourself on social media to obtain employment.
Estimated hourly earnings are $18–$20.





---
41. Start an Online Community (That Pays):
If you have a devoted fan base, you may create a platform specifically for them.
For instance, companies such as Patreon assist users in establishing communities via a monthly membership service.
You may share exclusive material, engage with your community, and generate income.
Support this idea by promoting it on social media and to your closest friends and family.
Estimated income: Variable in income.

---
42. Help Build Résumés:
Assisting with résumés may be a lucrative side gig for HR professionals, particularly in the spring and summer when college and high school students seek employment.
A few changes to a CV can help a candidate who would have been passed over for a position land an interview.
You can offer your services on job-hunting websites and other online locations where job-seekers congregate.
Estimated income: Variable in income.

---
43. Monetise Your Car with Ridesharing:
You may have a car, although you spend most of your time at home; therefore, you should consider ride sharing.
Utilise Turo to rent out your automobile while you're spending the day without it.
You might make as much as $1,000 every month.
This cash might be used for gas, auto insurance, or a car payment (if you have one).
Additionally, you could make extra money to invest and increase your earnings.
Monthly estimated earnings are up to $1,000.

---
44. Rent out your Unused Living Spaces:
Renting out your unused living space could be profitable.
Consider renting out your unoccupied guest house, extra room, or even entire apartment.
Depending on your property's location, size, and features, you may make more than your mortgage or rent.
Websites such as Airbnb, Vrbo, and HouseTrip facilitate the connection between short-term tenants and landlords.
Estimated monthly profits range between $200–$800.

---
45. Online Data Entry:
If you can type quickly and precisely, there are firms seeking data entry specialists who can work remotely from home.
Depending on the type of firm you work for, there are many types of data input.
You could be putting data into spreadsheets, processing or entering invoices, integrating various papers into one, etc.
Estimated monthly earnings: $2,000.

---
46. Online Tutoring:
I should say tutoring in general, although online tutoring is really popular at the moment.
Assuming you have expertise in a certain field, you can earn money tutoring children and adults from your home.
Once upon a time, you were required to host these persons in your home; however, there are now numerous platforms and services that enable you to teach online.
Monthly estimated profits are $1,500.

---
47. English Language Instructor:
Teaching English to adults and children in other nations is an additional field that is gaining popularity.
There is a growing need for fluent English speakers to instruct foreign pupils online.
The other benefit is that you're often trying to coordinate times globally, so you may be able to complete this assignment early or late, which may work with your other jobs or responsibilities.
Monthly estimated profits are $1,000.

---
48. List Items for Sale on Facebook:
List goods for sale on Facebook: Nearly every city and town in the United States have a Facebook group for buying and selling strange objects, accessible solely to locals.
This can be safer than selling stuff on Craigslist because your Facebook account is virtually always associated with the transaction.
Even more recently, Facebook has added some features to these "garage sale" groups to facilitate them.
Estimated income: Prices vary per item.

---
49. Flip Collectables on eBay:
On the world's biggest online marketplace, there is a market for practically all collectables.
Frequently, you may find these figures or oddities at garage sales or auctions for a very low price and then sell them on eBay for a substantial profit.
For an online listing, complete sets typically fetch a higher price than individual parts, but in auctions and garage sales, complete sets can often be purchased for less than the price of individual pieces.
---
50. Try Selling Stuff on CafePress or Etsy:
If you can create digital objects, you can sell them on CafePress for a portion of the profit.
Of course, design software can also be utilised.
You can build bespoke logos, motivational slogans, and other current or trendy designs that appeal to a broad audience.
You might employ a designer to assist you with this, but you must still come up with your own ideas.
This is most effective if you have prior knowledge of designing.
On-demand, items will be printed and delivered.
You receive only a portion of the revenue.
Similarly, you may also sell products on Etsy.
Estimated income: Expenses vary by item.





---
51. Offer Cleaning Services:
There are a variety of internet platforms, such as Helpling, that you may utilise to offer cleaning services, or you can just advertise locally or post a message on social media.
Regardless, this is an excellent way to earn $20 or more per hour performing a frequently in-demand task.
If you are skilled at it, you could earn a substantial salary from it.

---
52. Online Translation Services:
Do you speak a foreign language?
If so, you can get compensated for translating various items into English.
It could be a video, a document, or even business materials.
The best part is that you can be compensated for doing this from home.
Estimated monthly earnings are $1,000.

---
53. Online American Sign Language Translation:
Are you an expert in American Sign Language (ASL)?
Do you believe it is possible to translate discussions into ASL during a live video stream?
Numerous organisations utilise remote ASL interpreters to facilitate workplace discussions.
Estimated monthly earnings are $1,000.

---
54. Create and Market Printable's Online:
Are you familiar with the phrase printable?
It implies that you make a PDF file that the purchaser can print at home.
This is what makes printable such a fantastic internet business – you need only design the template and sell it online.
For years, numerous blogs have monetised printable's for a variety of audiences, including instructors, mothers searching for craft ideas, party planning, and house management.
If you can create cool things for people to print, this can be a successful (and rather passive) method to earn money online.
Estimated monthly earnings are $1,000.

---
55. Become a Voice Over Artist:
Perhaps creating your own podcast is not your thing, but you enjoy the idea of recording audio.
Well, companies and brands are also searching for voice actors prepared to record audio on their behalf.
This may pertain to an audio book, a video, or a podcast (just not your own).
It can be difficult to find voice-over work as a beginner, but you could try Fiverr until you have a few projects under your belt.
Monthly estimated profits are $500.

---
56. SEO Work for Small Businesses:
Search Engine Optimisation is a big deal and essential for online site visibility.
Many local businesses (who presumably know little about developing a website) require assistance with SEO in order to get discovered.
You can become a local SEO specialist if you enjoy developing content online, are technically knowledgeable, and appreciate working with local businesses.
Monthly estimated profits are $6,000.

---
57. Start a Twitch Stream:
Twitch streaming is an increasingly famous video platform and a terrific way to earn money from home doing something you love.
I'm a huge gaming fan and enjoy watching certain live streams such as first person shooters etc.
Twitch is primarily popular among video gamer's, who may live-stream their gaming sessions and communicate with other enthusiasts.
However, Twitch also provides a forum for sharing other passions, such as food, music, Q&A sessions, and virtually anything else.
The trick to generating a lot of money on Twitch is to choose a game or channel that is popular enough for you to be noticed but not so popular that you are lost in the crowd.
You will also need a consistent style for your films (such as humorous, instructional, or entertaining) and to utilise the chat capabilities.
Estimated monthly profits range from $3,000–$5,000.

---
58. Become a Social Media Influencer:
These days, social media influencer's are all the rage.
But you don't have to alter your name to Kardashian, Jenner, or Ronaldo (who earned $975,000 for each sponsored Instagram post in 2019) to begin earning money on social media.
Nano Influencer's can begin earning money online with 1,000 or more followers on Instagram ($10 to $100 per post), YouTube ($20 to $200 per video), TikTok ($5 to $25 per post), Twitter ($2 to $20 per tweet), and Facebook ($25 to $250 per post).
---
59. Create Small Gigs on Mechanical Turk:
Mechanical Turk is an Amazon platform that allows you to provide small, compensated jobs.
However, do not expect too much of it.
These occupations are truly "micro" and pay between a few cents and a dollar.
However, if you have multiple gigabytes, the situation can worsen.
This does not require a serious qualification.
Typically, this involves clicking on websites, completing surveys, expressing an opinion, performing light classification, or performing other human intelligence activities.
---
60. Host a Webinar:
This may sound complicated, but webinars are one of the finest ways to earn money quickly.
You're addressing a committed audience.
If you appropriately position yourself and what you have to offer, you can earn a great deal of money in a very short period of time.
GoToMeeting is the largest platform by a wide margin.
It requires practice, but the benefits are realised rapidly.
Estimated monthly profits range from $3,000–$5,000.





---
61. Earn Money From Listening to Music:
Musicxray is a platform for singers and composers to perform their music and earn money for listening to music.
It is a website that connects artists with individuals looking for talent.
These musicians pay the price to market their music and establish a fan base by submitting their songs to the website and generating followers.
Users can register as fans to listen to their preferred songs.
The website then compensates these users or fans for listening to the music of these amateur performers.
Typically, the recordings are barely 30 seconds long.
Musicxray rewards users exclusively through PayPal.
They pay at least 10 cents for every song to their users.
The minimum payout requirement is $20.
Estimated income: Variable compensation based on the number of songs listened to.

---
62. Participate in Online Market Research:
Participating in market research is a fun method to earn money.
On most college campuses, you will find advertisements for market research studies.
The purpose of these studies is straightforward: firms want the opinions of college students.
In exchange for an hour of market research in a room, the majority of studies offer cash or gift cards.
Estimated monthly earnings: $100.

---
63. Find Programming Errors:
Are you an IT developer?
Have some summertime leisure time?
That time might be spent searching for programming errors in new and old applications.
Look for employment advertisements on job sites and on campus.
Some companies will even pay you to uncover problems in their websites and applications.
You can submit bugs and issues to Google's "Bug Hunter Hall of Fame" and even get awarded.
Monthly estimated profits are $500.

---
64. Participate in Online Competitions:
Participating in general or business competitions is a terrific money-making strategy because it is easy, quick, and interesting.
With an infinite number of online competitions, there is no dearth of prospects to win a substantial amount of money.
The awards for competitions range from freebies and cash to sports vehicles and even residences.
Estimated income: Earnings fluctuate based on the level of competition.

---
65. Get Paid to Search the Web:
It has never been simpler to get paid to search the Internet.
Using browser add-ons such as Qmee, you may earn quick income by conducting searches on Google, Bing, Yahoo, Amazon, and eBay.
It functions by displaying sponsored results alongside the standard results list when you put something into a search engine.
The majority of us already devote a great deal of time to Internet research.
Using this add-on to generate passive money is a no-brainer if you're among these individuals.
Monthly estimated profits range between $500–$2000.

---
66. Clickwork:
Clickworkers perform tiny digital jobs for individuals and organisations on the Internet.
It is a quick and easy way to earn money from home, requires no experience, and requires only a computer and internet access.
Clickworker is a platform that connects interested workers with such opportunities.
Signing up is free, and you can start making money from your computer, tablet, or mobile device from anywhere.
Estimated hourly earnings are $15.

---
67. Earn Money by Tweeting:
You can earn anywhere from $0.50 and $20 for tweeting sponsored tweets and content to your audience if you have a significant number of Twitter followers.
The amount you earn is contingent on the number of followers you have and other variables, such as the age of your account.
SponsoredTweets and PaidPerTweet enable you to make money.
Estimated profits per tweet are $20.

---
68. Design Websites:
Web designers can earn an annual salary of $50,000 on average.
It's difficult to reach that stage when you're self-employed, but there are several websites that can assist you in expanding your consumer base.
It is a fantastic way to make money quickly!
Estimated monthly income is $3000–$5000.

---
69. Create and Market Online Courses:
Are you a self-taught coder with an aptitude for simplification?
You may create an online course on the subject.
If you are an expert in acoustic guitar techniques, you can create a course on the subject.
If you can describe your area of expertise, others will want to learn from you, and Udemy allows you to build and host online courses.
No master's degree is necessary.
Estimated income: Compensation varies.

---
70. Register as an Online Trial Juror:
A substitute or sham jury evaluates evidence and renders a verdict to assist attorneys in preparing for actual trials.
The only downside is that you are typically confined to a hotel conference room for an entire day.
Companies like Online Verdict and Jury Test Networks are a great place to start.
Estimated income: Compensation varies.





---
71. Naming a Firm:
Naming a business is one of the most difficult tasks for business entrepreneurs.
Most business owners are probably not imaginative.
However, there are aiding services for which you can be compensated.
This might be an enjoyable approach to earning money and assisting businesses at the same time!
Estimated monthly earnings: $200

---
72. Edit Videos:
If you enjoy video editing, there's no reason why you can't turn your pastime into a side business.
You will need basic editing software and a computer to be able to work from home.
The process of video editing is modifying and arranging video clips to make a single video.
Estimated monthly earnings are $2000.

---
73. Sell Logos:
If you have a background in visual concepts and design, as well as experience with editing software, you can make a large amount of money online through freelance graphic design.
Because logos are crucial to a company's brand identification, you can demand substantial fees.
The compensation for freelance graphic design varies greatly from client to client, but according to statistics, the average graphic designer earns over $50 per hour.
Variable earnings estimates.
---
74. Online Travel Planning for Other People:
Do you love to travel?
You've been to many places, you're familiar with several fun local locales, and you enjoy sharing your knowledge.
Perhaps you're also an expert at travel hacking and know how to maximise points and miles.
If you, so that you can sell your knowledge to others who need assistance with vacation preparation.
This is NOT travelling agent training.
Rather, you may sell guides that contain what to see, when to visit, how to get there, etc., for a low fixed charge.
Monthly estimated profits are $500.

---
75. Become an Online Consultant:
Perhaps you were an expert in your area or had an executive position before deciding to work from home.
However, you may still wish to remain relevant and assist others in your area.
You might perform online consulting work from the comfort of your own home.
There are tools available with services like Sam Ovens Consulting that let you build a profile, list your abilities, and reserve times for paid calls.
Estimated monthly earnings are $200.

---
76. Become a Copywriter or Editor:
Content sites use freelance writers and editors to create and revise articles.
You must work quickly to earn money on these websites, as you will earn less than three cents for each word.
However, they are an excellent way for new freelancers to earn money and build experience.
Estimated monthly earnings are $2000.

---
77. Sell Coupons Online:
Many individuals generate extra money by selling coupons on eBay.
Although you may not make a lot of money selling individual coupons, you can make a lot of money if you sell them in multiples of 10 or so.
Estimated monthly earnings are $200.

---
78. Fix Search Engine Mistakes:
Fix Search Engine Errors Search engines such as Google and Bing do make errors.
Despite how advanced their technology and software are, they cannot fully replace human capabilities.
As a result, these businesses will pay you to ensure that their tools are as effective as possible.
These businesses will pay to search for topics and provide comments on the results' relevance.
Monthly estimated earnings are $100.

---
79. Sell Your Junk Mail Online:
Are you aware t that you can sell your unwanted mail online?
There are firms and organisations that will purchase your junk mail if it contains specified types of offers.
These organisations are examining the kind of offers consumers are receiving and assisting them in navigating offers that may be deceptive or difficult to comprehend.
Estimated monthly earnings are $20.

---
80. Become an Expert at Online Dating:
Do your friends frequently seek your dating advice?
If you are somewhat adept at dating, offer your services as a relationship expert online and start making money immediately.
In recent years, the internet dating industry has flourished, creating a vast market for online dating experts.
Being an online dating coach means providing expert guidance and support to individuals who require assistance in their romantic relationships.
Online coaching is possible via Skype, GoToMeeting, email, and instant chat.
---
81. Become a Digital Personal Trainer:
Good health matters!
Are you a fitness enthusiast who is interested in personal training?
If so, you should read on.
Becoming an online trainer can be a highly lucrative endeavour that takes minimal initial investment.
An online personal trainer is responsible for educating clients about health and fitness and guiding them through a strategy to attain their fitness objectives.
The fitness training market can be regarded as one of the most significant new online markets.
---
82. Construct a Chrome Extension:
Chrome extensions are add-ons that augment Chrome's standard capabilities with additional functions.
Chrome users can download these extensions to extend the functionality of their browsers.
You can quickly create a Chrome extension that you may distribute for free on the Google Chrome store if you have coding experience.
Estimated income: Pay varies.
---
83. Sell Used Video Games:
There are numerous avenues to sell second-hand video games, including eBay and Facebook, where you may list your games for sale online.
If you wish to avoid the fees associated with selling video games online, you can still bring them to stores.
It is a simple method to earn money!
---
84. Become a Medical Transcriptional:
How quickly do you type?
If you have the ability to type a large number of words per minute, the medical industry is always hiring!
You can earn no more than $60 each hour.
Estimated hourly earnings range between $60.

---
85. Get Paid to Write Business Plans:
Companies seeking finance rely on concise, professional, and compelling business plans to demonstrate their business concept and acquire investment capital.
It is a key stage in launching or expanding a firm; thus, many businesses will pay to do it correctly.
You can earn money online by providing these businesses with a business plan writing service.
---
86. Offer Database Consultancy Services:
Offer database consulting services.
Even tiny businesses keep enormous volumes of data online, including customer data, sales data, and account information.
These databases require ongoing maintenance.
When they lack the necessary resources, manpower, or specialised expertise, many organisations choose to outsource this task.
Monthly estimated earnings are between $1000–$3000.

---
87. Create an Audiobook:
Similar to publishing a traditional book or eBook, you may also produce an audiobook (either stand-alone or to compliment your eBook).
With a lot more people listening than ever before, this is a fantastic method to generate online revenue.
When recording your audiobook, ensure that the sound quality is comparable to that of a podcast.
Estimated monthly earnings are $200.

---
88. Become an Online Business or Life Coach:
Have you established a prosperous business?
Do you possess a skill that everyone wants to know about?
Are you able to motivate, inspire, and assist others in overcoming mental obstacles?
In such a case, you may become a business or life coach while working from home.
This is not something that can be accomplished overnight; it requires significant effort over time.
However, you can construct it from home.
Monthly estimated profits are $7,000.

---
89. Build a Paid Mastermind Group:
If you have the ability to get people together and create a mastermind group, you can be compensated.
Masterminds comprised of exceptionally skilled individuals typically pay $10,000 or more each year.
As the coordinator, you can retain a significant portion of that for assembling the ideal group of individuals.
Estimated monthly earnings are $5,000.

---
90. Work as an Online Accountant:
Many individuals and businesses are always eager to pay a few hundred euros annually to have someone else complete their taxes.
That individual maybe you.
There are internet resources and information available for skill development.
Estimated monthly earnings are $3,000.





---
91. Find Jobs on eBay:
Beware of eBay scams when searching for employment (you should never have to pay money in advance for anything).
And there's no need to respond to such strange adverts (they're likely posted by scammers).
However, there are numerous respectable tasks available that might help you make extra cash.
---
92. Get Paid to Exercise:
Did you know that you may get paid to exercise and engage in other healthy activities such as walking, food monitoring, and health surveys?
The application Achievement allows you to earn points redeemable for cash or Amazon Gift Cards.
You receive $10 for every 10,000 points, and there is no cap on your earnings.
Estimated monthly earnings are $100.

---
93. Sell on Amazon Via FBA:
Have any outdated books, CDs, or DVDs?
Then consider selling them on Amazon's Fulfilment By Amazon (FBA) program.
It's really simple to offer anything for sale, and you'd be amazed how much you can occasionally get for old items.
If you are a college student looking to sell your old textbooks, you should compare the pricing on Amazon to the buyback prices at your local bookstore.
Amazon is frequently the best location to sell.
Estimated monthly earnings are $300.

---
94. Sell Unused Gift Cards Online:
Do you have unused gift cards lying around?
Friends and family send you gift cards that you will never use.
If so, you should be marketing them!
We have previously discussed what to do with unwanted Christmas gifts, but you can sell leftover gift cards throughout the year at many locations.
Alternatively, try out Send Out Cards.
Estimated monthly earnings are $20.

---
95. Sell Your Videos:
Are you an enthusiastic cameraman in need of additional income?
YouTube, Uscreen, and Vimeo have made it simpler than ever to earn money by creating and posting online videos.
Businesses are beginning to recognise the effectiveness of video content for increasing brand recognition.
Therefore, many businesses are hiring video creators to produce short movies for their websites and advertising campaigns.
Estimated monthly earnings are $3,000.

---
96. Review Software Online:
If you have experience with coding, programming, or software development, you may earn some additional cash by providing feedback on various types of software.
Similar to testing and reviewing applications, but requires slightly more background knowledge.
Frequently, the software you will evaluate was developed for the banking and IT businesses.
The majority of websites accept payment in the form of coupons, prizes, and gift cards.
Otherwise, you can expect to earn between $0.50 and $1.00 for each review; although compensation is low, we suggest joining up with as many software review websites as possible.
Estimated earnings per review range from $0.50–$1.00.

---
97. Sign up for Free Gift Cards:
Ebates is an online rebate destination that will provide you with a $10 gift card when you sign up and receive your first rebate.
You can utilise Ebates for all of your online purchases.
Prior to making your next online purchase, check Ebates first!
Estimated monthly earnings are $100.

---
98. Invest in Real Estate Online:
You may believe that investing in real estate from home is impossible since it requires too much time and effort.
With the advent of crowdfunded real estate platforms, however, new legislation and the Internet have changed that.
You can begin investing in residential and commercial real estate with as little as $500.
Estimated monthly earnings are $1,000.

---
99. Start Peer-to-Peer Online Lending:
With the assistance of money you lend, you can earn extra cash.
A business like Lending Club is an excellent method to give your money as a lender and earn interest.
Lending Club is the biggest online credit marketplace connecting borrowers and investors in the world.
You are essentially a bank since you lend out your money at predetermined interest rates (which are usually higher than with an average savings account).
---
100. Construct Custom Software for Freelance Clients:
If you're a professional developer with software development talents, you can offer this service to freelancers.
Many of the existing software solutions for various industries do not cater to freelancers or individuals operating much smaller businesses.
You can create software that is specifically built to meet the needs of your client.
---
101. Set up an Online SaaS Business:
Lastly, to conclude this page off. Selling software is a simple way for experienced coders and software engineers to generate money online.
SaaS, which is also referred to as software as a service, is a model in which customers subscribe to centrally hosted, cloud-based software.
Developing a profitable SaaS business requires a functional product.
Ensure that you thoroughly test your service for faults and hiccups before its release; this will increase your business's credibility and boost word-of-mouth downloads.
Estimated income: Pay varies.
---