Attention all social media fanatics and influential's combine! Clout Pay has been trending on many social news feeds lately.
And the website itself has been quite successful at tricking a lot of inexperienced users into believing they will make easy revenue online.
All by the con act of issuing you a fake $25.00 payment into your account.
Performing easy Click Per Action (CPA) tasks on Clout Pay's task wall.
Referring newcomers through your Clout Pay referral link.
Don't fall for this data harvesting scam. Clout Pay is one of many so called "social media influencer platforms." Those of you with massive friends lists and/or followers are the reason for spreading Clout Pay around like genital herpes.
---
Table of Contents

Jump To…
# Clout Pay Review
# About Clout Pay
# Is Clout Pay a Scam
# Paid 4 Clout Rebranding
# Pro's VS Con's
# Comments
---
Internet Marketing Education, Tools, Networking & Support!
Do you Hunger for the Truth About How People are Really Becoming Successful Online...
---
We will take a look into what Clout Pay actually is for anyone that is questioning Clout Pay's legitimacy. You might be surprised at what you find out. Don't take it personal if your temporary high of easy money online is shattered.
Cloutpay.co is currently worth around
= $20,373
Come on down and see what Scam VS Legit thinks about the viral – social platform currently called Clout Pay.
Taking in an estimate of
– 4,354 visitors / day
We all want a little clout throughout life. What better way then to get recognition referring friends and acquaintances to make easy income online.
Clout Pay Review
---
*Brand: Clout Pay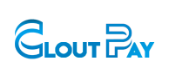 *Website Address / URL:
https://cloutpay.co (Dashboard has no SSL)
https://paid4clout.com (New domain name)
*Founded: 2019
*Domain Age: 28th/May/2019
*Founder: Hidden for a good reason (work it out)
*Price / Cost: $0.00 (Free)
*Address / HQ: 197 Street Georges Terrace, Perth, Western Australia 6000 Australia (Likely a false location)
*Contact Info:
hello@cloutpay.co
hello@paid4clout.com
*Training: 11.03%
*Support: 16.83%
*Website: 29.12%
*Software Tools: 07.89%
*Success Stories: 47.31%
*Up-sells: Nope
*Verdict: Personal information collection agency used for reselling / spamming.
About Clout Pay
---

In the footer of the website it displays that Clout Pay has been operating between the years 2015 – 2019.
Funny. According to a reliable source, it says that Clout Pay is less than a month old. Wonder why Clout Pay is lying about it's age. This isn't a good news thus far.

At the footer section I see 4 images of well-known social media platforms like Facebook Twitter and Pinterest.
Might go see what people are saying about Clout Pay on it's business pages. That's strange. Each link redirects me back to the homepage at Clout Pay.
Clout Pay must be legit right? Why don't they have any concrete social media accounts. Considering it's supposedly been active since 2015? A bit strange don't you think?
Well, I still want to register because I like the idea of making: $500.00 on average every day. How do you earn at Clout Pay:
Earning an easy $25.00 for signing up.
Earn $2.00 every time somebody clicks on a referral link.
Referring people from social media accounts by incorporating a unique affiliate link for $10.00 – $15.00 / person.
Make $10.00 for downloading mobile apps via Google Play Store.
$25.00 per survey. That's the highest paying surveys I've ever seen.
Oh ah, $30.00 for completing CPA offers from the task wall.
$50.00 for crafting up a Clout Pay YouTube review. Now enough of the niceties.
Wait! I see a testimonial which reads:
"Clout Pay is a great network with really high payouts! I have been a member for over a year and never have missed a payment." ~ Jayson D.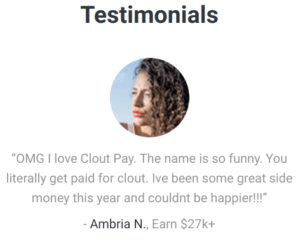 Earned $193k+
Hang on. I thought this website is only 1 month old. How could someone make 193k in just 1 month of work. Man. I'm hook, line and sinker with this program and want some of the action! Heck, give me a slice of the Clout Pay pie.
I see that Clout Pay claims to receive it's revenues from sponsors like McDonalds, Target, Wendy's and Fortnight – Battle Royale.
I think this is worth asking a few questions to the owners before I surf on board the Clout Pay wave. Where's the contact page? Oh, there it is. Time to click it and ask a few questions then.
Hmm, WTF is this! The contact page is: Not Found – The requested URL /index.php was not found on this server.
Now I'm fed up with this retard. How am I to trust this so called No #1 social media influencer network if I can't even touch base with anyone.
Well I am desperate to pay for my living expenses, so I really have no choice but to try to make some quick cash overnight. I guess I'll join up to Clout Pay.
What's that. The dashboard area page does not have secure socket layers (SSL). Is it too late to cancel my account, now that I have provided my personal details? There's no way in hell I'm going to add my PayPal details then.





Is Clout Pay a Scam
---
To put things into perspective for you. Here's a quick reality check. Have you had experience running an online biz / website following some kinda business model in say? Affiliate Marketing, Multi-Level-Marketing for instance?
If you have, you are obviously aware that when starting out and building a website requires a ton of work to make an ethical flow of income online.
Clout Pay was established almost 1 month ago, since the creation of this article. They promise to credit you money for doing the simplest of tasks and referring new fools to the website.
Are you paying any cashola to use Clout Pay's services? No you aren't! How on earth will Clout Pay grow a business income with no incoming cash flow from willing participants?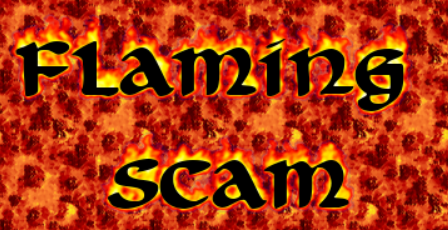 This is not an ethical opportunity in any language. Imagine if every citizen in Australia (25 million +) knew about Clout Pay's method of earning a living online.
They'd think if they were able to make $500.00 per day for pushing a few buttons and referring people for a couple of hours. There is no need to head off to a life draining 9 to 5 job to earn a lesser $200.00 a day.
Could you imagine how that would affect the Australian economy, it would spell disaster in any country for that matter.
Whether Clout Pay gets only a small portion of people at around 100,000 to sign up. Or a whole country of 25,000,000 members.
Do you think the secret identities behind the fraudulent site will pay $25.00 per head for just registering to the service? You'd be crazy to believe so!
——————————————————————————–
E.g. #1
$

25.00

x

100,000

=

$

2,500,000 (2.5 million dollars)
E.g. #2
$

25.00

x 25,000,000 =

$

625,000,000 (625 million dollars)

——————————————————————————–

Now we have signing up / registering phase out of the way. It's now time to throw paying new referrals into the mix. Each referral claims to pay a maximum of $15.00 per head.

You get a fake $15.00 credited to your profile for spreading the viral network of false hopes and dreams. Now Clout Pay will have to pay out the new referral an additional $25.00 on top of it for just registering.

Are you starting to see how this just doesn't make sense and is not at all realistic. It's a sham, scam, whichever way you name it.

P.S.
Forgot to mention the additional fake income they claim to make be completing CPA tasks. That apparently take around 3 mins per task right.
Making up to $30.00 for completing a simple registration from, downloading a smartphone application, or clicking on a couple of advertisement banners here and there must make Clout Pay legit right?
By completing these CPA offers in your account dashboard. Is actually a way of making revenues for the deceitful scum operating behind the scenes.
So not only are they taking whatever details that you add to your profiles, then doing who knows what with your personal information.
They are also making additional income on the side by tricking you into thinking you are making dosh when performing CPA tasks, on their task wall.
When in reality, they are crediting you fake amounts into your Clout Pay account. While the unverifiable owners are knowingly sitting back and laughing at your stupidity.
Watching all this extra income flowing into their own income stream set-ups. So how do they get away with it? With all the different names inserted into offers, IP addresses recorded, and various residential details logged all around the world (Mainly US citizens).
As soon as people catch on about this fraud site! Mark my words. They will copy the website contents within. Then paste it over to a new domain URL / web address.
All they gotta do is change around a few minor details to make it look like a completely new website. Only to then recommence the data harvesting scam all over again.
I know I'm coming across with heaps of attitude. And probably pissing some of you off with the tone of what I am saying today. But at least when you come across another one of these so called social media influencer sites found on social media.
I hope you will remember my words and read between the lines! All in all, the message I am trying to deliver to you is that Clout Pay is a data stealing scam.





Now It's Called Paid 4 Clout
---
[UPDATE] | So it's been almost a month since the creation of this post. And now I'm back here to substantiate on a prediction I made at that time.
I called out that Clout Pay will change it's domain name and branding to something else, and it has done just that. They're trying to cover up for all the heartache and disgruntlement it caused many members.

Just like I had predicted. CloutPay deserted the original domain name of 'Cloutpay.co' and now goes by the name of 'Paid4Clout.com'.
You may be already aware of this change. If so, you're likely curious why the sudden change has happened.
If you were to search online for the previous name – cloutpay.co, or any relate-able keyword term in the search engine. Once clicked, you will be redirected over to the new web address going by – paid4clout.com.
There are no subtle differences to the new website. You can tell the owner has just executed a simple exportation of website data. They basically saved a file of CloutPay's website data and transferred the files over to a new domain location.
This sudden change of branding will surely convince people to fall for this newer system. Not fully knowing of any consequences that may occur once provided personal details.
If you were to join up with Paid 4 Clout. You will succumb to spam contents sent to you via email and mobile for a starters.
Do not fall for this new revamping of Paid4Clout. It is still the same shakedown as before. You will not be Paid for Clout!
Final Word
---
Pro's
It's free to waste your precious time hanging out on Clout Pay.
You get to make easy money benefiting only the creators at Clout Pay.
One of the most lucrative affiliate programs, claiming to pay $2.00 for a simple click of a link.
Appealing program, but is it real?
You can earn more income than your teachers at school at the young ripe age of 13+ years old. Or can't you?
Con's
Forfeit your personal details.
After pending a 14 day wait for payment. You will be told to wait an additional 2 weeks before payment will sent. Only to then get locked out of you account.
I repeat! Upon withdrawing it will say that you have been caught falsifying clicks and referrals. You won't get paid.
Misleading website, coaxing the innocent by the notion of becoming rich overnight.
Your referral links and daily actions will ultimately contribute to the spread of this online disease.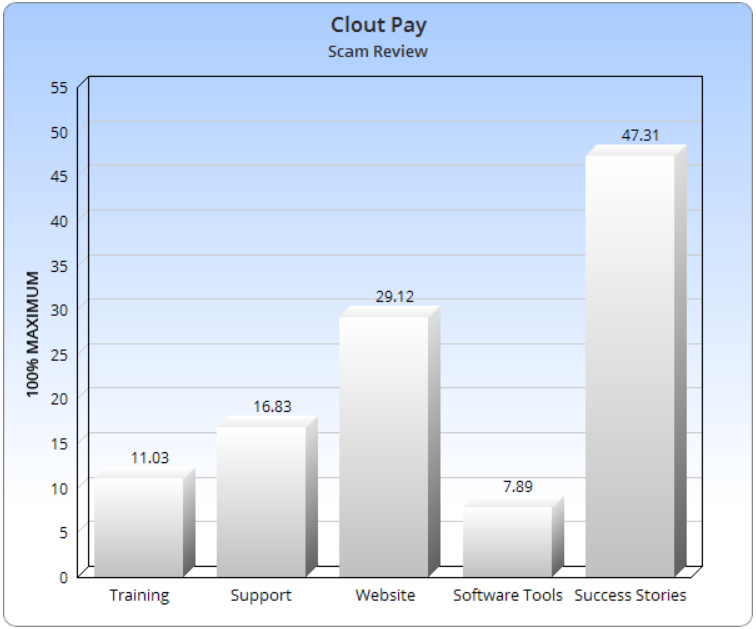 Sorry to disappoint any of ya! But there are plenty more social media influencer sites out there. How can they all pay out millions of dollars each month for simply joining and doing minimal work.
Why do they all look the same as each other? It only really costs around $15.00 / year to purchase a domain name. Hosting is rather cheap too when you can trick people into doing CPA tasks.
Hey, don't get any ideas and become a scammer like those at Clout Pay.
Here's a couple of reviews done in the past that are spit images of Clout Pay if you want to see the similarities.
Viral Pay (Changed it's domain and branding to Viral Dollars, then to Referral Pay ).
Before we conclude this review. I want to at least offer a genuine opportunity for only those who are serious about earning a real passive income online.
Now I'm not going to say that it's as easy as joining then doing a few simple tasks like you would do at the fraudulent company – Clout Pay.
This is a Real Online Platform that Specifically Teaches you How to Slowly Develop a
Passive / Recurring

Income Online by Creating & Building up an

Affiliate Marketing Business Around your Passion / Interests

. Please Do Not Click the

Banner

Unless you are Serious About Learning how to Become a Successful Affiliate Marketer and Putting in the Necessary Work for Success. FREE (Websites & Hosting) Included.
()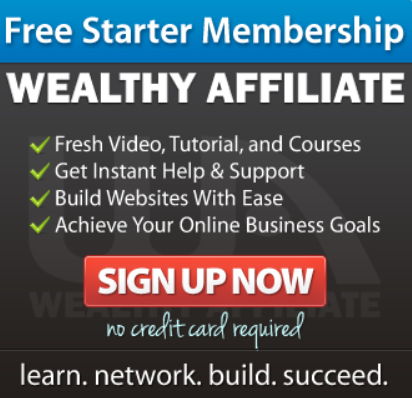 If you want to learn more about this popular resource I can provide an honest and ethical review about it. You will truly be able to compare how a legitimate website should look and provide for It's members.
You made it this far, so before you go. Did you think this article was an enjoyable read. What did you learn today? Are you going to trust Clout Pay. Or do you see what the platform is really doing to the vulnerable. Let others know of your concerns. Did you get rejected from receiving payments from Clout Pay's scam? Share on social media to expose this data harvesting scam and prevent others from falling into the hype.




Referring friends to Clout Pay will end up losing you clout…

Quick Recap of Clout Pay
$0.00 (FREE)
Training

Support

Website

Software Tools

Success Stories