Invezor:
$0.00 (FREE) - $500.00 + Upsells
Training -

11.09%

Support -

47.83%

Website -

86.39%

Software Tech -

79.21%

Success Stories -

15.47%
Brief Summary:
If you like the idea of becoming an influential marketer from a network marketing style company. Then in time, Invezor will be a solid opportunity for you. It's vision is clear and will become quite resourceful. Much work needs to be done. For the meantime.
---
GET RESULTS HERE FROM DAY 1 –  Success Can Be Summed Up With Every Little Effort Made Each Day…
---
Invezor is an influencer marketing movement that resembles similar traits of a multi-level-marketing (MLM) company I.e. Pyramid scheme.
Invezor was co-founded by remarkable men (cough), Alex Evoy and Danish Jakhura.
They both envision a world of personal and financial freedom, and strive to deliver this dream through the platform that be Invezor.
Do Invezor place a high emphasis on the recruitment aspects of the business?
Or does Invezor offer legit software, hardware, or any kind of product/s to scale online businesses to benefit the economy?
Today, we will determine if Invezor is a legit, or lacking in substance business startup.
I bet my bottom dollar that Invezor isn't that crash hot of an opportunity, at least not yet.
Without further ado. I give to you Invezor on a diamond encrusted silver platter.
---
TABLE OF CONTENTS

Jump to…
# Invezor Review
# About Invezor
# Invezor Incentives
# Invezor Course
# Is Invezor Legit
# Pro's VS Con's
# Comments
---
Internet Marketing Education, Tools, Networking & Support!
Do you Hunger for the Truth About How People are Really Becoming Successful Online...
---
Invezor Review
---
*Parent Company: Invezor, LLC


*Brand: Invezor
*Alternate Known Names:
Invezify
Invezor Lifestyle
Aim Ninja
*Domain Name: https://invezor.com
*Domain Age: 30th/OCT/2019
*Hosting Registrar: GoDaddy.com, LLC
*Launched: 2020
*Domain Authority: No data yet
*Linking Root Domains: No data yet
*Ranking Keywords: No data yet
*Spam Score: No data yet
*Website Asset Value: $638
*Address/Headquarters: 400 Chesterfield Center Suite, Chesterfield, Missouri, United States 63017
*Co-Founders: Alexander Evoy & Danish Jakhura
*Contact Methods: No way of contact is currently offered. Maybe try there social media pages
*Services Offered:
---
---
e-books for educational purposes
---
---
---
---
---
Multiple income incentives to be announced
---
---
---
*Community Size: 250+
*Payment/Payout Currency: United States Dollar (USD)
*Cost/Price Points:
Free member (14-day free trial period) = $0.00
AIM NINJA (Artificial Intelligence Marketing) = $199.00
Select 1 of these (website management packs): Personal package = $100.00 | Personal+ package = $110.00 | Business package = $125.00 | Business + package = $165.00 | Business Pro package = $300.00 | Unlimited package = $500.00
*Compensation Plan: Earn up to $350,000 per month
*Affiliate/Referral Program: Yes, this is needed to build the pyramid's network
*Up-Sells: Give it time and there will be a couple more
*Training: 11.09%
*Support: 47.83%
*Website: 86.39%
*Software Tech: 79.21%
*Success Stories: 15.47%
*Verdict: Has a long way to go, but it will become a popular company to earn revenue from





About Invezor
---
Invezor is an American influencer marketing company.
To really understand how Invezor works is best left by immersing within the platform yourself. If you're simply curious, or want to understand how it works.
I can tell you that Invezor is an aspiring community of influencer marketers that pride themselves on the concept of lifestyle building, rather than focusing on any particular product or service to promote.
If this is the case, how does the company earn revenue if membership entry is free? Well, being that Invezor is relatively in it's infancy.
They plan on rolling out phases, software and/or ways of networking to thrive online better than ever before.
So, what's the catch? Perhaps, Invezor may be transforming into a MLM company, if it isn't already one.
The idea of offering the Invezor incentive program to people without a main emphasis on promoting products. Is typically seen as an illegal pyramid scheme.
Does Invezor offer a catalogue of products, or do they just sell thin air and rely on the recruitment process to make money?
Predominately, Invezor offers product in the form of e-books. Not consumable products like that at Herbalife's MLM company.
For now, Invezor are still in their infancy and have a lot of work to do to become respected among there competitors.
If you were able to join up and pay for the membership today. You would likely be getting ripped off.
In time, Invezor could become a worthwhile opportunity that's capable of replacing your 9 to 5.
Early birds (first lot of recruits) have the best chance of reaching a full-time income or better promoting Invezor.

In the near future, expect cool things rolled out such as:
Improved website builder (200+ site templates).
Sales funnels (drag and drop builder).
E-Commerce platform (Sell your own product creations within the marketplace).
Analytics and tracking software.
Scheduling system.
Blog functioning.
Custom coding capabilities.
Website contributors (Outsourcing).
AWS Hosting.
Free SSL certificates.
Simple page Search Engine Optimization (SEO).
Global community.
Customer Relationship Management (CRM).
Email marketing tools.
After understanding the platform better. There is a main emphasis on recruiting a down line of members, in which will result by getting you compensated in that MLM setting (up lines and down lines).
There are huge earnings potential here, but like all MLM's.
Get in while there are only a handful of people, because big presidential tier earners are normally those who do the work properly and sign up closer to the companies launch.





Invezor Affiliate Incentives
---
The Invezor incentives plan is like all them complex and hard to understand MLM compensation reward schemes.
There is so much going on with it which simply turns me astray.
What sucks, is that you normally have to reach a certain quota of sales, or referrals and team sales to progress through the tiers.
Most require you to pay to advance in the levels for a higher earning potential.
Regardless, here's an image of the confusing compensation plan that has been simplified for easier understanding.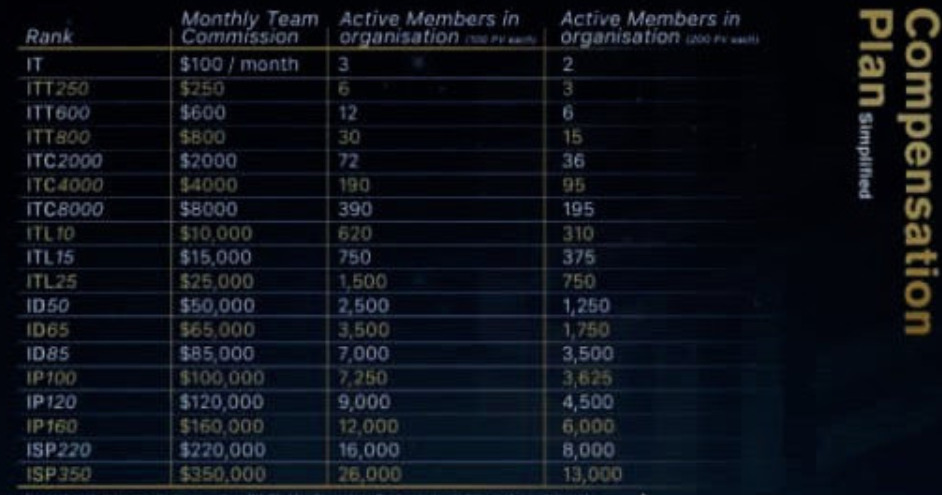 Invezor Course/Training
---

Keeping in mind that Invezor is young. Training will be added, also much variety will be contributed by other Invezor members of the community.
For now. I'll highlight the categories of what's on offer for educational purposes at Invezor.
Training Course:
Back Office.
Invezify Training.
Invezor Kick Start | Pre-Launch Roadmap.
Invezor | Overview (Full-training).
Invezor Promo Video (4 min).
Invezor Intro (1 min).
Invezor in 3 Simple Steps (12 min).
Turn Your Passions Into Profits (Invezify).
Sadly, at this point in time. If you click any of these training modules. Nothing appears to be read or viewed.
There is no concrete education to scale an Invezor backed business yet. But, they do sell educational resources at the Invezor library if you are a paying premium member.
Examples of e-books offered from Invezor's library

:
Heal Yourself with Qi Gong.
Learn about the amazing art of Acupuncture.
Herbal healing for everyone.
Facebook marketing mania.
Invezor's library has categories in such areas

:
Digital marketing.
Health & Wellness.
Business & Finance.
Is Invezor Legit
---
Invezor needs some immediate updates made. I tried so many ways to join up to the company and during the registration phase of creating a username and password.
Above it, says Sponsor. In order to join the platform it's mandatory to type out the sponsors name, or you simply cannot progress forward with them.
The only problem is that no matter how many times you click on the 'sponsor field' you cannot type any text out.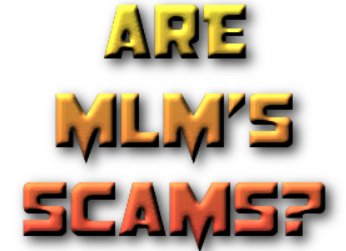 You basically have to click an affiliate link from a member from Invezor if you want to sign up.
This ensures a constant downline flow of patrons.
In essence, Invezor is shooting itself in the foot on the daily. Everybody that visits and wants to join, simply cannot.
Hopefully, somebody from the Invezor team reads this post and can notify their up-line about this issue.
Moreover, with all the niceties Invezor represents and explains about the company.
I reckon it's just a mask for what the company is really about, multi-level-marketing.
What sucks about MLM is that normally, in order to progress to the next tier, module, phase, however you want to call it.
You need to invest more money.
The higher the membership level, the higher the costs. I wouldn't call Invezor a scam per say.
But, I don't condone immersing your lifestyle around this company. Not until this company has truly made a reputable name for itself.
If you invest your time and less importantly, your financial resources into Invezor. You waive the right to claim any refunds. That is why Invezor offers a free 14-day trial period. Try before you buy.





Final Word
---
Pro's
14-day free trial period.
You can join at 16 yrs old if you get parental/guardian signature.
Invezor run, or will offer big live events for members.
Never seen before travel portal that can organise your domestic/international flight travel, accommodation and car hire (discounted).
Has direct commission and residual commission incentives.
Con's
Multiple costs to progress through the ranks.
If you access the privacy page, instead, you will be sent to the brief income disclaimer.
You need to reach deadlines for progressing to the next rank. I.e. Personal volume, qualified OV, max team OV.
Limited support.
Lacks in the true sense of any viable/actionable education.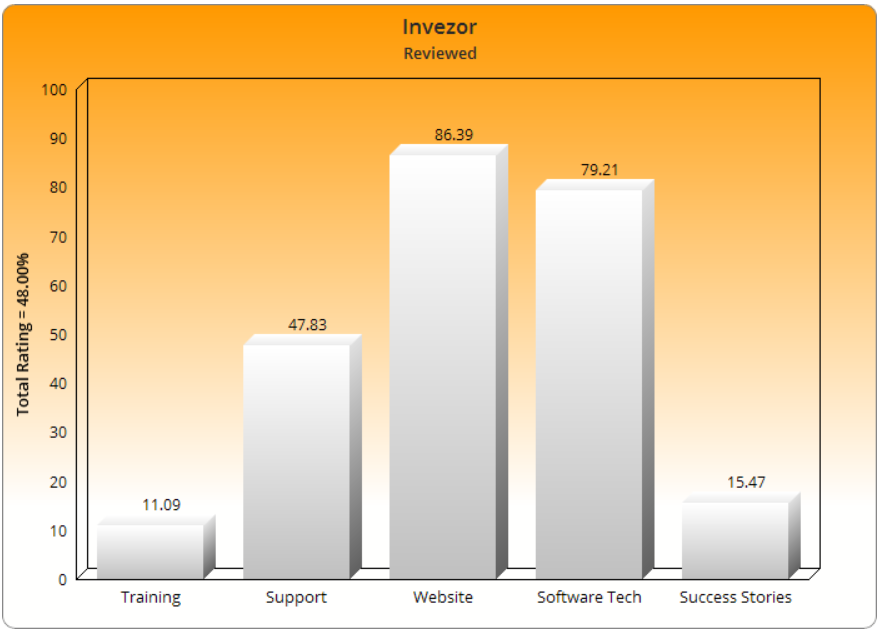 The brains behind Invezor, Invezify, Invezor Lifestyle have what it takes to build a quality service. It's going to take a few years before this company is truly viewed as an industry leader of influential marketing.
They're still in their beta phase and can't even estimate what your earnings potential could look like.
After a year of utilising Invezor's services. You will be issued an end of year survey to help determine typical earnings for the average tire kicking Joe who joins.
If Invezor management can stick to their guns of creating a number 1 influencer marketing movement and deliver on it's promises.
Then, Invezor could really be the real deal opportunity for those with investment capital to spend and who're seeking a multi-level-marketing scheme.
For now Invezor, LLC is still scalling, hence why it's in the beta phase. There is so much that needs to be tweaked, adjusted or innovated before the overall service should be recommended by anyone. Whether your curious about it or not.
Until Invezor Grows. I'd Suggest YOU

Try A Realistic Opportunity

That Has Been In The

Fore Front

Of The Industry For Years. This Company Has Been Carving Out The Way In Training, Customer Service, Technical Support, Community Spirit, Website Management For The Past 15+ Years. 
()

Save yourself the headache of trying to find the perfect business start-up and read why WA is among the best of the best company startups!
Shoot a comment below if you have the time to shed a thought. Share socially if you love new opportunities like Invezor. Do you think Invezor has the potential to becoming an industry leader for influential marketing?




It's not wise to pay for Invezor, give it some time…
Comments
---