Ecom Warrior Academy:
Over $4,000.00
Training -

61.47%

Support -

56.96%

Website -

67.35%

Software Tech -

43.29%

Success Stories -

39.05%
Brief Summary:
Aussie man Matthew Lepre has been messing around with eCommerce for years now. Since his transition to dropshipping his business has skyrocketed. Now, Lepre has decided to teach his audience how to replicate his dropshipping business through a mentoring program filed under the company – Ecom Warrior Academy. Investment capital is recommended.
---
SEEKING A REALISTIC OPPORTUNITY ~ This Is Where I Learned How To Create A Residual Income e-Business…
---
Ecom Warrior Academy is approximately a $4000 mentorship/educational program created by Matthew Lepre and follows the dropshipping business model. Now, I don't have personal experience in drop-shipping myself.
But, from what I have learned so far, is that you need some considerate level of investment to initiate, and maintain the flow of your Shopify drop-shipping business. This will be an ongoing, long-term process.
There is also the option of registering to Mathew's Inner Circle program, but, it is by no means a cheap option. What can I say, his time is valuable to him.
It's true. Ecom Warrior Academy has a main emphasis on mentoring. There's a little more on offer. Such as: Training, support, communal forum etc.
Eager to find out more about eCommerce? Continue reading and see if Matt's course is the right shoe size for you!
---
TABLE OF CONTENTS

Jump to

…
# Ecom Warrior Academy Review
# About Mathew Lepre
# What is Ecom Warrior Academy
# Ecom Dropshipping Accelerator Program
# Is Ecom Warrior Academy Legit
# Pro's VS Con's
# Comments
---
Internet Marketing Education, Tools, Networking & Support!
Do you Hunger for the Truth About How People are Really Becoming Successful Online...
---
Ecom Warrior Academy Review
---
*Brand: Ecom Warrior Academy

*Alternate Names: eCommerce Warrior Academy
*Domain Name: https://ecomwarrioracademy.com
*Domain Age: 02/OCT/2018
*Hosting Registrar: FastDomain Inc
*Launched: 2018
*Domain Authority: 48/100
*Linking Root Domains: 380
*Ranking Keywords: 17
*Spam Score: 1%
*Website Asset Value: $81,350
*Address/Headquarters: 10120 10469 – 607 Hume Highway, Sydney NSW 2170, Australia
*Founder: Matthew Lepre
*Contacts:
contact@ecomwarrioracademy.com
*Social Media Presence:
Instagram – Matthewlepre | 275k followers
YouTube – Mathew Lepre | 68.4k subscribers
*Services Offered:
---
---
Reasonable help & support.
---
---
3rd party software recommendations.
---
---
Ecom Warrior Mastermind forum via Facebook.
---
*Community Size: 1000's +
*Payment/Payout Currency: Australian dollar (AUD)
*Price/Costs: Initial investment costs around $4,000.00
*Affiliate Program: No
*Up-Sells: Inner Circle Program
*Training: 61.47%
*Support: 56.96%
*Website: 67.35%
*Software Tech: 43.29%
*Success Stories: 39.05%
*Verdict: Has what it takes to scale a drop-shipping business, but at what cost?





About Matthew Lepre
---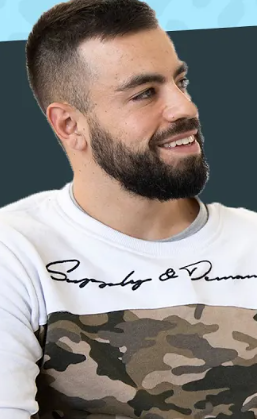 Well, who is Mathew Lepre? He was born on the 22nd of July (Cancer).
Works out trying to focus on building lean muscle mass. He Lives in the beautiful city of Sydney, Australia.
Matt's known as an accomplished eCommerce seller and internet marketer.
He's seen as a 7-figure eCommerce coach. There are claims he's now making 8-figures.
He started out in traditional eCommerce buying product in bulk and having the product shipped out to him, having to pay taxes and insurances etc. Taking on loads of risk from word go.
Through trial and error, Lepre transitioned to a safer eCommerce business model that is called dropshipping eCommerce.
Mathew Lepre believe's you need to adopt a certain mentality and work ethic to be a success following the Ecom Warrior Academy path.
And I quote Mathew "Our first goal is to get you sales. The next goal is to get you profitable. The problem is, people give up too early, don't take action and let doubt hold them back. To be successful, you need to be willing to take action. You need to apply the lessons that we teach and stay consistent – that is the key."
It is correct what Mathew is saying here and this statement should apply to any legitimate business start up you immerse one's self in. If you are not an action taker or 100% committed from the word go.
Then you are setting yourself up for failure. If your not mentally ready yet. Perhaps, re-evaluate your life circumstances and make some necessary change to have an optimal chance of building a successful online drop-shipping home business.





What is Ecom Warrior Academy
---
If you've seen Mathew Lepre in ads on YouTube. Then it's probably got you curious about exactly what it is that he and his students are doing over at the Ecom Warrior Academy.
To even be considered to join Mathew Lepre's drop shipping mentorship program. You must fill out an application. Not like a professional job application. Just a simple and straight forward mentorship application.
If excepted, you are going to learn how to build a Shopify eCommerce store, which will act as the middleman of your dropshipping business.
You'll also get to discuss your goals, ambitions and talk strategy to Mathew and/or his team over the phone, to see if you make the cut for Mr. Lepre's drop ship mentoring program.
In the meantime, you should receive some free training via email while you wait for contact. Or access this training through a site link at the website.
How drop-shipping works

:
A person (consumer) wants to buy a product.
Through your advertising budget and strategies in place, you lead the person to your online store (website).
The consumer than clicks your product recommendation and purchases the item from your Shopify store.
Once the transaction is complete. A warehouse supplier than ships the selected product to the customer, saving you doing all the leg work.
That's how you make money following this dropshipping life cycle.
The main strategy taught to advertise your dropshipping business through Ecom Warrior Academy's training is by running Facebook and Instagram Ads. Which will involve some costs, so prepare yourself an advertising budget if you take this opportunity seriously.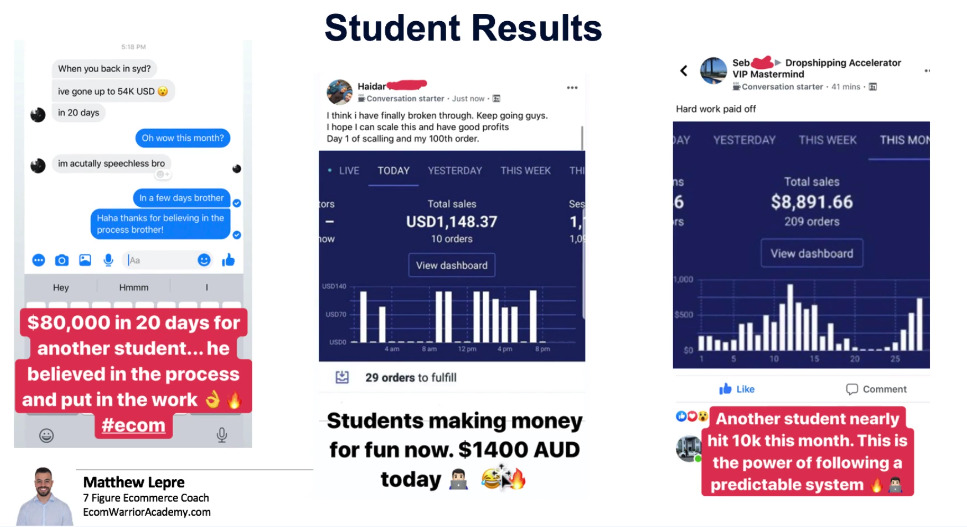 What you need to run your drop shipping business

:
A niche product to promote that you can find from a platform like. I.e. Aliexpress.com.
Register your business, so it's legit. If you're an Australian, get an ABN number sorted.
Acquire bank management skills.
Acquire accounting skills.
Purchase a brandable domain name.
Get web hosting to make your domain/website visible online.
Pay for a distinguishable business logo.
Learn and implement targeted traffic strategies, traffic is simply a word for customers that get generated through your marketing campaigns.
Ecom Dropshipping Accelerator Program Details
---
There are two forms eCommerce. Traditional eCommerce and dropshipping eCommerce. Mathew teaches drop-shipping eCommerce, which you will learn in the training and mentoring provided.

I'll outline the modules you will access inside your members area

:
Module #1
Introduction (Goes into detail with all that Ecom Warrior Academy encompasses).
Module #2
Mindset for success (It takes a certain way of thinking to run a successful online business. Be prepared to adopt change in your lifestyle habits).
Module #3
Product research/selection (What are you passionate/interested in? Refine a niche item that cannot be easily accessed down your local business or supermarket).
Module #4
One product store creation (Build and manage your Shopify store).
Module #5
Facebook ads blueprint. (Facebook is the number 1 platform Shopify users leverage to generate sales through paid advertisements. Learn how you can refine and hyper target the right customers).
Module #6
Store Optimisation (Add additional apps to better your storefront).
Module #7
Case study: $500,000 in 50 days. (Real life walk-through of how a dropshipping business generated half a million dollars in fifty days).
Is Ecom Warrior Academy Legit
---
You should know that just because you watch, listen or read testimonials and/or success stories of Mathew Lepre and his students.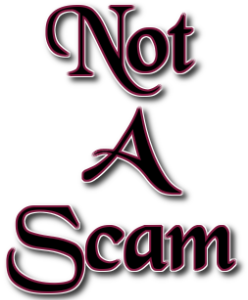 Doesn't mean this will translate to your success, you may not be able to succeed at the same rate of fire. In fact. At the bottom of the application form, there's a disclaimer citing this notion in a clear and concise format.
No results are typical, nor are they guaranteed. It's a dog-eat-dog world with drop shipping online. Only pray that your niche market isn't to saturated.
We give Mr. Lepre's Ecom Warrior Academy the approval. It's not your everyday scam. Just remember that you are going to be doing his program at your own risk.
You won't get a refund! $4000+ is a fair slice of cheddar to try something new.
His platform is designed for educational purposes only. No guarantees for your success there is made!
Although there are no guarantees, I have to thank Matthew Lepre for running his YouTube ads.
I think over the past year or so, I have seen his ads promoting eCom Warrior Academy, between listening to songs, i've seen a few variations of his ads easily over 1000 times.
Because of this constant torture, it got me thinking about trying to get into dropshipping.
But, I wasn't prepared to pay for Matthew Lepre's course as it is rather expensive, at least for my liking.
Through my own initiative I gots to learning, applying prior skills already acquired and using third-party services.
And voila!
Here is my drop shipping store inspired by Matthew Lepre's video ads.
https://waterproofwatchesformen.com.
I found a dropshipping training company called AliDropship who are an extension of AliExpress.
Here is the AliDropship review i've already created regarding info about that company.
So, if you want to start a dropshipping business far cheaper than Matthew Lepre's eCom Warrior Academy.
I suggest you take a lot at my dropship website and AliDropship's review.
Final Word
---
Pro's
Support offered is decent. There is a Facebook group to exchange ideas and seek help.
It says your investment can be refunded if you meet the requirements laid out in the refund policy. But, don't take this literally. You ain't getting your money back.
Mathew lays out his education in a clear and concise way without BS you.
Perfect opportunity for those with a successful mindset and investment capital to back them.
There's real dropshipping sales payment proof provided by screenshots and video testimonials throughout Matt's marketing campaigns.
Con's
If a customer who buys through your website wants a refund, you the owner, have to make the shipping process happen, not the supplier.
While testing your advertisement strategies. Money will be wasted trying to figure out those winning ad campaigns.
Substantial upfront cost is needed to get involved, with ongoing costs will be a must. I.e. Advertising fees etc.
No access to the course for a reduced price, or free trial period.
It's possible you may not get to speak directly to Matthew Lepre himself over the phone. Just his assistants.
How you make the most sales is by dropping your items prices lower then your competition, so you can sell them at a higher volume. You may be earning less per item, but at least you're selling many units.
It's evident that the Ecom Accelerator Training Program information is very specific and narrowed for simplicity sake. I'd expect a lot more versatility and resources for what is charged for joining.
If you are not financially well off, then Mathew Lepre's Ecom Warrior Academy isn't likely an ideal route for you to go down. There are many cheaper alternatives outside of the realm of dropshipping also. So.
Are You On A Tight Budget My Friend? I Will Help Guide You To A Fully Immersive & Successful Community of Affiliate Entrepreneurs Which Is Absolutely A Perfect Fit For You If You're

New To Earning

A Living Online. There Is A Free Membership & You Are Never Forced To Pay For The Cheap 1 & Only Premium Upgrade!
()

Dying to learn more about this once in a lifetime e-business opportunity? I can help you out. Here you go, check this!
So there you have it, This is my stance on Mathew Lepre's Ecom Warrior Academy. I've been flooded by his YouTube Ads lately and it has really been bugging me out. So I felt obligated to get this guy's services off my mind! Don't forget to share, or leave a highly appreciated comment, before you go on forth with your unique life!




The key is to never quit, Matthew Lepre style…
Comments
---