Have you ever wanted to be an entrepreneur quite like the official Kevin David Persona?
Are you tired of middle-class life and want to become a successful person in life and make your dreams come true?
Do you belong to that particular category of people who want to start their own business, have sufficient funds and also the support system, but lack the proper guidance?
The actual solution to all these things you need is not physically present but in the network, which will guide you with the complete solution from the start of your business to the complete path to success.
Building a functioning business anywhere online is no easy task.
There are thousands out there who only dream of becoming big in eCommerce but are put off by the complexities of building, managing, and promoting an online store.
Kevin David was there, and he did it.
Kevin David's course on Amazon is complete, and only those who have applied it and seen it work will be able to guarantee its authenticity; or is it all a scam?
---
TABLE OF CONTENTS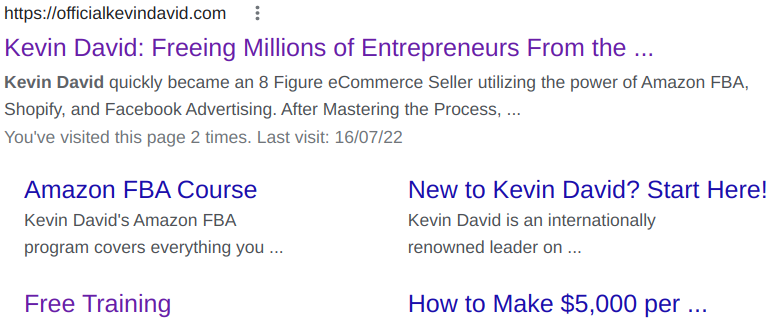 Jump to…
# Official Kevin David Review
# About Official Kevin David
# Who is Kevin David
# What Does Kevin David Teach
# Is Kevin David a Scam
# Pro's VS Con's
# Comments
---
Internet Marketing Education, Tools, Networking & Support!
Do you Hunger for the Truth About How People are Really Becoming Successful Online...
---
Official Kevin David Review
---
*Parent Company: THATLifestyleNinja LLC


*Brand: Official Kevin David
*Alternate Known Names: Digital Ninjas
*Domain Name: https://officialkevindavid.com
*Domain Age: 21st/APR/2017
*Domain Authority: 40/100
*Linking Root Domains: 2.4k
*Ranking Keywords: 560
*Spam Score: 1%
*Address/Headquarters: 30 N Gould Street,Ste 9760, Sheridan Wyoming 82801
*Founder: Kevin David
*Contact Methods:
email: Support@officialkevindavid.com
*Resources/Services Offered:
---
---
Variety of training packages
---
---
---
Podcast (The Kevin David Experience)
---
*Costs/Prices:
Amazon FBA Ninja Masterclass = $1,997
Digital Course Secrets Masterclass = $1,997 + $97 recurring monthly payments
Facebook Ads Ninja Masterclass = $1,997 + $97 recurring monthly payments
Shopify Ninja Masterclass = $997
Marketing Agency Program = $37
Amazon Agency = $37
Online Profit Engine = $7
Ultimate Facebook Ads Ninja Startup Kit = $197
Ninja Niche Vault = $37
Unfair Advantage Book = $8.95
*Training: 89.03%
*Support: 62.61%
*Website: 85.90%
*Technology: 67.85%
*Success Stories: 63.10%
*Verdict: Kevin David is a multi-disciplined individual within the realm of internet entrepreneurship





What is Official Kevin David About
---
According to Kevin David's official website, Kevin is an entrepreneur from Oregon who specialises in e-commerce training and runs multiple 8-figure businesses.
Kevin started his career working as an accountant for PWC and later as a privacy consultant at Facebook.
Dissatisfied with a 9 to 5 grind, he began his Amazon shopping adventure and quickly discovered the secrets of the best-sellers.
Following his success with Amazon FBA, he founded THATLifestyleNinja.
The company was established on a mission to teach people business skills and free them from the 9-to-5 grind to enjoy a portable lifestyle.
This campaign went viral on social media sites and quickly became a movement that has inspired thousands of Kevin's followers to become entrepreneurs living by their own rules.
If you take a quick look at Kevin's official website, you'll see thousands of success stories.
He reveals that over 2,300 of his students quit their corporate jobs after joining Kevin's Zon Ninja Masterclass and earning much more money from the Amazon FBA system.
Additionally, there are over 500,000 people, known as ninjas, who are currently taking Kevin's course.
Thanks to his great successes, Kevin has been featured in Forbes, Entrepreneur, as well as Inc.
As Kevin said, everyone can become the next Amazon FBA Ninja Masterclass success story.





Who is Kevin David the Entrepreneur
---
Kevin David (born July 20th, 1991) is a famous American author and entrepreneur with a background in e-commerce, social media, finance, and business development.
He is also a motivational speaker and also funds other entrepreneurs.
With his real full name of Kevin David Hulse, he is a billionaire from the digital world and serves as the CEO of the company THATLifestyleNinja.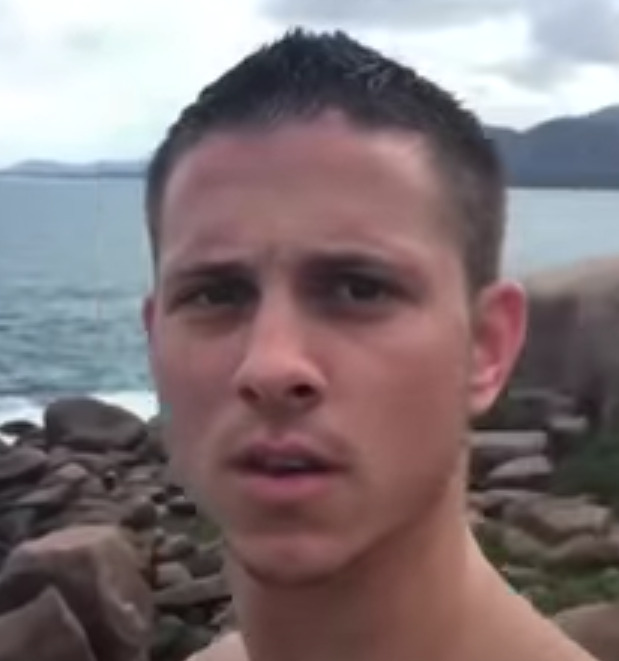 He is also the author of the bestseller Unfair Advantage.
He is an authority in the internet marketing niche.
His motto is "Free Entrepreneurs from Entrepreneurial Fatigue," which is exactly what he tries to do with his online courses.
Kevin's entrepreneurial spirit began early in high school when he was selling baseball cards.
His financial status improved when he created gaming apps and blogs and monetised them with Google AdSense and Amazon affiliates.
After graduating as an accountant, he worked at an accounting firm before moving to Facebook as a privacy consultant.
He started learning about online business and eventually launched an Amazon FBA business as a side hustle during that time.
After experiencing tremendous success with his Amazon FBA business, he decided to educate new entrepreneurs on how to grow and run successful online businesses.





What Does Kevin David Teach and Costs
---
His courses are designed to help people comprehend how ads can affect their bottom line.
There are a lot of tactics that people don't know about when using ads and how to earn extra profit through them!
Kevin understood how these things work and made a career of himself teaching and educating others to use it the way he did!
Kevin David offers free training webinars especially for you to understand what his courses are about and how and where he can use them.
Kevin David's Amazon FBA Ninja Course (also known as the Zon Ninja Masterclass) is now selling for an unlimited share of $1,997, including all bonuses in the package.
Below are some of the key courses from him!
Amazon FBA Courses:
Amazon is a social media marketing colossal that believes in expanding with the support of its customers.
There are a series of business opportunities with Amazon, and it becomes very easy for a person to sell anything and buy anything.
Amazon is a two-way e-commerce platform, and with an expert guide, there is a lot of money to be made from Amazon.
With the Believe and Reset Amazon module, Kevin David started his online course called Amazon FBA, a course that will teach an entrepreneur how to make money on Amazon and claim a large portion of it for themselves.
The most amazing part of online FBA courses is that entrepreneurs do not need previous experience or skills and can start learning from scratch.
By working in alignment with the Amazon FBS course, the user is guaranteed an increase in their income.
Working together with Amazon through this course can make you the boss of your business, and you can earn income and spend lots of time with your family.
The issue arises when there is an idea resting in your mind; however, you are not sure of the next step.
The Amazon FBS course taught by Kevin David assists you in ensuring that the ideology you invest in your business receives the perfect foundation and concrete support that will allow your business to rise to the top and be successful in the days to come.
Digital Course Secrets:
Being an expert in a particular field, as well as not being able to spread or build it as a profession, is the worst thing that can happen to a human being.
What if you find a mentor who can help you spread your knowledge and at the same time develop your knowledge in a new company?
With Kevin David and his digital course secrets course, it is possible.
The entire process is very simple; the user does not need any prior knowledge in the field of digital marketing to adapt to this course.
The Secret of the Digital Course is a book developed by Kevin David just to guide entrepreneurs who already have a plan for a steady stream of profit and business ideas and who want to manage it in the best possible way.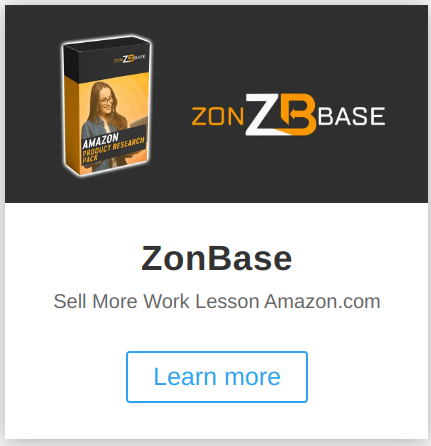 The basic requirements to learn the secrets of the digital course of Kevin David are that the user must not waste time in starting the existing digital course, but must be firm determination and have qualities such as patience and temperament as for a company; it is very necessary because it requires time and dedication.
Another important parameter needed for the Kevin David digital core secret is that you already have a strong sense of community, and you need to have a good reputation in the market for people to come to you and help you in whatever startup you are doing.
It is not the people but the contacts that have helped you develop or grow your startup or business by attracting multiple clients to whatever product you are planning and want to sell.
Shopify Ninja Masterclass Dropshipping Course:
One of the paths to Kevin David's net worth of millions is that he uses multiple Shopify stores, which already have millions in revenue!
This course from Kevin David talks about how he built his dropshipping business and the steps he took to make it a success!
This course is currently $37 with unlimited future upgrades!
Plus, there's even a one-time payment offer!
Ninja Advanced Course on Facebook Ads:
This course describes how Facebook ads work and how to get the most out of them.
It is $1997 because it is a great course with many benefits and experiences from Kevin David's life!
Marketing Agency Program:
This program helps you plan your investment 20x by setting up your own digital marketing agency program with no experience required!
Basically, Kevin David's net worth was achieved through his marketing tactics!
Therefore, this program will also allow you to recognise your ready prospects, ideal contracts and identify Facebook pixel optimisation along with creating profitable ads.
It's a 100% proven strategy that Kevin uses today for his 7 figure online business!
MAP helps you discover your winning digital marketing agency with ZERO experience in the field!





Is Kevin David a Scam Artist
---
No, Kevin David is not a scam.
The major factor in determining if a person is a scam is the quality of their courses.

And the quality of Kevin's courses is among the best in the industry.
Kevin has built multiple eight-figure online businesses, is a world-leading e-commerce provider, serial CEO, investor, software developer, digital marketing master, and affiliate marketing guru.
His company has received countless awards, including being honoured as a ClickFunnel Colon Club member for earning over $1 million in a single funnel!
For his achievements, he has also been featured in major business publications such as Forbes, Entrepreneur, and Inc.
Final Word
---
Pro's:
The eight modules cover everything you need to know to build a successful Amazon FBA business.
Lifetime access to over 100 training videos.
Access the private Amazon FBA Facebook group where you can ask Kevin and other members any questions.
Course training is regularly updated.
14-day money-back guarantee.
Marketing tactics that are feasible and easy to replicate.
Con's:
The prices are not cheap.
It requires you to invest time and effort to put Kevin's tips and tricks into practice.
Too many course materials can be overwhelming.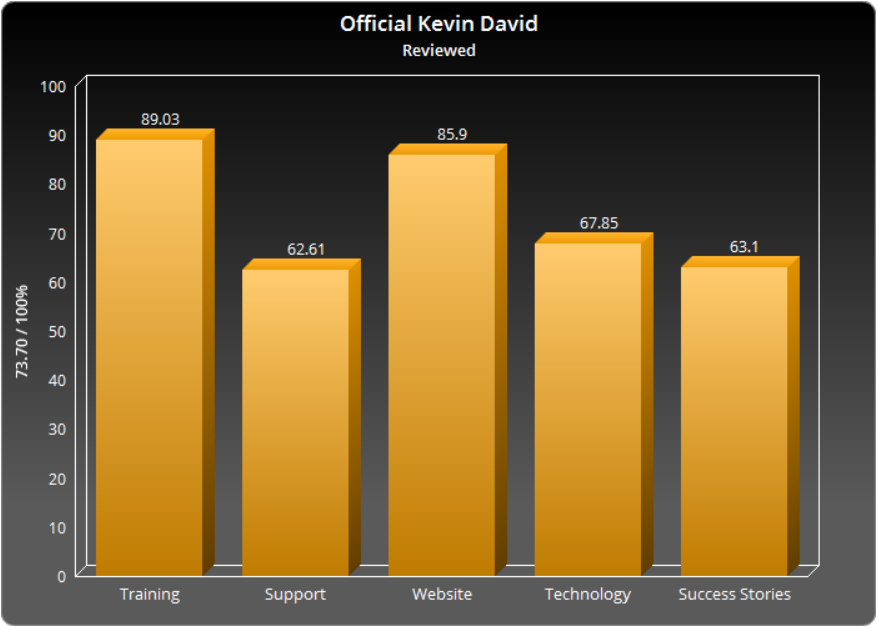 Kevin David Official is a premium digital platform that enables you to start your own business with A to Z guidance and free's you from 9 to 5 jobs and fulfils your dream of becoming a great entrepreneur.
You have to spend the amount on learning, but something with great benefit and a great future is still worth spending.
Once he starts his business, he will become a very successful person in life.

Comments
---
Official Kevin David
$8.95 - $1,997
Training -

89.03%

Support -

62.61%

Website -

85.9%

Technology -

67.85%

Success Stories -

63.1%
Summarised:
It's official. Kevin David is a top tier 'gooroo' that compartmentalises many business models into complete packages. Kevin is a firm believer that if you don't make change happen in life then nothing will change, so go out there and make change happen.
---
PREFER A SOPHISTICATED SYSTEM ~ Earn Revenue While You Sleep, Once Your'e Trained Up…
---