Copywriting is the art of composing words only for the purpose of Converting Potential Customers into sales or warm leads and good copy like within the boundaries of Alex Cattoni can persuade individuals to take immediate Action.
Copy is necessary if you want to convince a potential consumer to click a link, phone a number, sign up for an email list, or, yes, purchase anything.
Essentially, the messaging is what drives your entire organisation.
It is the basis of your brand and the secret to your sales success.
Alex is a copywriter, marketer, and founder of The Copy Pose, where she teaches freelance copywriting.
But is she legitimate or a scam?
---
TABLE OF CONTENTS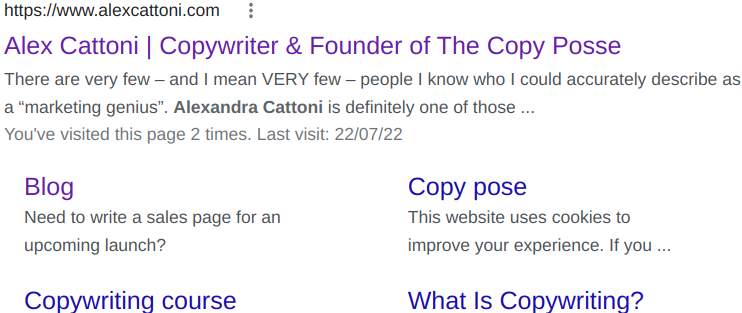 Jump to…
# Alex Cattoni Review
# What Alex Cattoni Represents
# More About Alex Cattoni
# Training Course Details
# Is Alex Cattoni a Scam
# Pro VS Con's
# Comments
---
Internet Marketing Education, Tools, Networking & Support!
Do you Hunger for the Truth About How People are Really Becoming Successful Online...
---
Alex Cattoni Review
---
*Parent Company: Cattoni Creative Inc


*Brand: Alex Cattoni
*Alternate Known Names: Copy Posse
*Domain Name: https://www.alexcattoni.com
*Domain Age: 3rd/JUN/2009
*Domain Authority: 20/100
*Linking Root Domains: 736
*Ranking Keywords: 1.1k
*Spam Score: 1%
*Address/Headquarters: 369-1917 W 4th Avenue Vancouver, British Columbia V6J 1M7 Canada
*Founder: Alex Cattoni
*Contact Methods:
email: Hello@alexcattoni.com
*Resources/Services Offered:
---
---
Couple of training's/courses
---
---
*Courses/Prices:
Copy Posse Launch Pad = $2,997
Copy Posse Launch Files = $2,997
The 5-Day Write and Ignite Challenge = $97
Own The Inbox Challenge = $197
Reign Annual Membership = $5,997
*Training: 81.07%
*Support: 68.99%
*Website: 63.02%
*Technology: 55.45%
*Success Stories: 69.95%
*Verdict: Become a master of the art of copywriting





What Does Alex Cattoni Represent
---
Alexandra Cattoni, Founder of the Copy Posse, a boutique firm, online academy, and now a 100,000+ strong worldwide crew of true copywriters with a love for building community, credibility, and conversions through the use of only potent and precise language.
She has more than a decade of expertise in internet marketing and branding, and she is on a mission to shake up the marketing industry and spread more meaningful messages to the public.
Alex Cattoni is best known for his boutique agency and online copywriting academy, the Copy Posse Program.
Her course teaches students how to write persuasive sales copy and create legendary marketing campaigns.
She has worked in online marketing for more than a decade and believes that connection and conversion are not mutually exclusive.
Copywriting as a Copywriter is one of the most highly compensated and sought-after skills you can acquire.
This will surely lead to an optimal increase in sales, an increase in raving followers, and eventually, a better knowledge of how copy is everywhere and how mastering the basics can help you advance in life.
Copywriting is utilised in a variety of marketing products, such as landing pages, websites, emails, promotional films, direct mail flyers, catalogs, and advertising campaigns.





Who is Alex Cattoni
---
Alex Cattoni is a copywriter and online course creator who has made over $1,000,000+ offering online copywriting classes.
Since she is a copywriter, she bundled her skills into an online course and has since earned over $1,000,000 through her internet business.
This is accurate as of the time of writing; however, if you are reading this in the future, Alex would have been able to surpass the $2,344,000 level, given how quickly she is growing her business.
Alex embarked on her trip in 2008.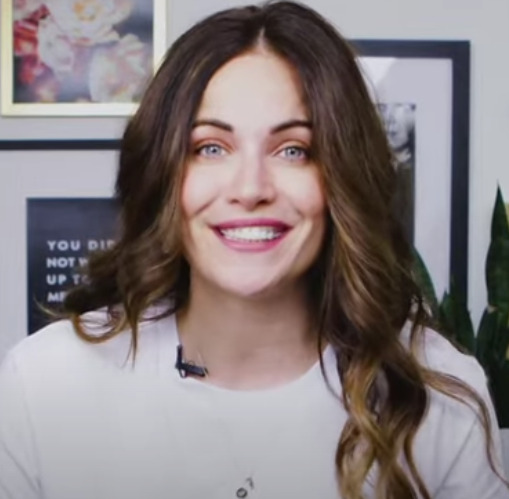 She had no idea such a position existed at the time.
She resigned from her job, sold her car, and moved across the globe from Canada to Malaysia for an internship after being accepted.
She obtained the job at the age of 23.
At the age of 25, she was appointed creative director of a multi-million dollar corporation.
Then, though, she began to experience the nagging desire to do something other than her job.
So, having learned a great deal from her position in the company, she decided to leave and return to Canada to start over.
Alex is Canadian and a graduate of the University of Alberta, according to Linkedin.
In her subsequent job hunt, she discovered MindValley, a company that sells informational items about meditation and mental health.
She uprooted herself and moved to Kuala Lumpur, Malaysia, where she worked for the company for nearly four years.
After leaving MindValley, she believed that she had the skills to start her own business, so she began to seek clients for her copywriting company.
She recognised it was difficult to develop her copywriting business because the amount of money one could earn was dependent on the number of clients.
She chose to begin producing material and building an audience on YouTube by discussing copywriting.
Alex established her online course and marketed 'Copy Posse' to her audience when the audience reached a sufficient level.
After that, she swiftly surpassed the seven-figure income barrier.





The Copy Posse's 5 Day Write and Ignite Challenge
---
Are you a hardworking entrepreneur in need of a high-converting, effective sales page in the current online marketing climate?
Are you a fresh creator, coach, or consultant who is ready to release your work but lacks the funds to pay a copywriter (yet)?
Are you a professional freelance copywriter who is struggling with a client's sales page and requires expedited direction to produce high-quality copy in less than one week?
Or, are you an aspiring copywriter who desires a newly-minted, professional sales page for your portfolio so that you may immediately acquire clients?
Join The Copy Pose's Founder Alex Cattoni for her 5-Day Write & Ignite challenge.
In this step-by-step video program, Alex will teach you the identical sales page formula and writing process she has used to help dozens of organisations execute multi-million dollar launches and thousands of students obtain high-paying copywriting gigs and customers.
What You Will Discover In 5 Days.
Day 1: Quickstart Copywriter Checklist – How To Create A Bomb Sales Page Summary:
You will kill conversions before you even begin writing your sales page if you lack a good brief. Her 5-item copywriter checklist will help you get out on the right foot by ensuring you have a thorough understanding of your product, target audience, and unique selling proposition.
Day 2: The Wheel of Persuasion – The Six P's to Keep Them Reading:
This effective writing exercise will assist you in indoctrinating, educating, and empathising with your prospects so that they believe in your product and genuinely desire it!
The Wheel of Persuasion features six tried-and-true writing assignments to help you build trust, establish believability, and motivate action.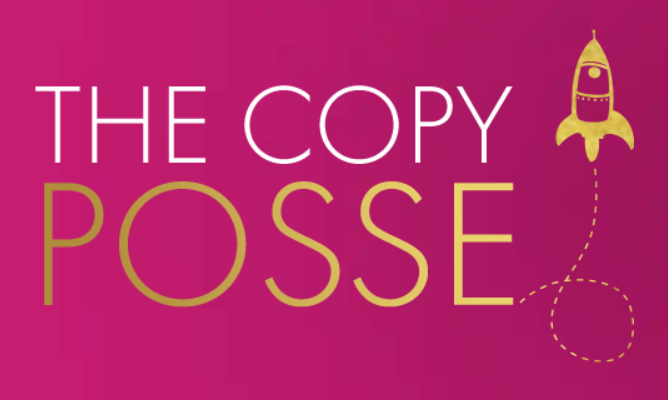 Day 3: The Hot Offer Matrix – Mapping an Irresistible Offer:
Using my easy 4-point Offer Matrix, you'll learn how to write persuasive copy for any product or service.
This is the exact framework I use to make an offer totally compelling, including conversion triggers, marketing must-haves, and proven techniques of persuasion.
Day 4: Proven Sales Page Formula – 16 Steps To Insanely High Conversions:
Now is the time to put your learned knowledge into practice!
You will obtain a highly wanted sales page methodology and a step-by-step guide for developing a sales page from beginning to end.
In addition to advice and techniques on how to keep readers engaged, make seamless transitions, and employ persuasive formatting.
Day 5: The H.O.T. Headline Formula – How To Grab Attention With Three Powerful Hooks:
Voila!
You have your sales page drafted!
Learn how to capture and maintain your prospect's attention through the use of potent and precise headlines.
You'll receive Alex's H.O.T headline methodology, three powerful hook templates, and a sales page checklist to ensure that your copy is shiny, sassy, and Posse-worthy approved.





Is Alex Cattoni a Scam
---
Not at all; Alex Cattoni is not a scam artist that represents fraudulent activities.
The copy posture training is basic and suited for beginners and business owners that use a copywriter or perform their own copywriting.

Her videos offer an excellent overview and introduction to freelance copywriting.
Through her famous email marketing campaigns, list monetisation tactics, and industry-leading sales funnels, Alex has proudly teamed with some of the greatest transformation authors and brands in the industry, allowing them to substantially improve earnings, Customer Lifetime Value, and spend ROI.
Her internal email marketing programs have earned over eight figures in promotional income over the past four years.





Final Word
---
Pro:
Your skill set is one of the greatest advantages of mastering copywriting. This is easily transferable to different businesses.
Con's:
The greatest disadvantage is the price of her training. However, compared to college or launching a typical business, it is quite reasonable.
Alex has a definitive no refund policy in place.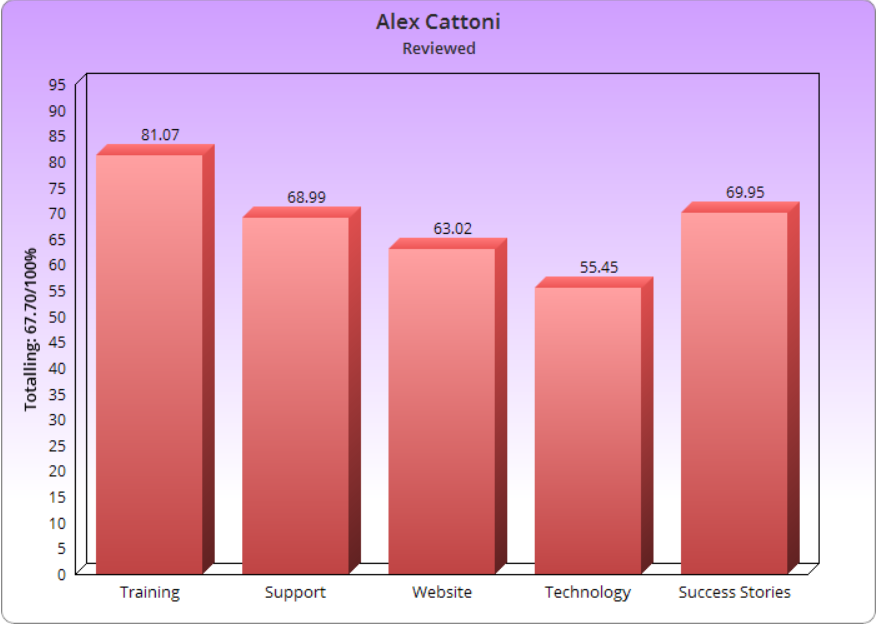 Alex Cattoni is the clever marketing mind behind some of the world's most popular personal development brands.
She is also a co-host of the exclusive Flight Club Mastermind, a high-end event for seasoned web marketers and entrepreneurs seeking to develop their firms through innovative marketing methods and intentional collaboration.
Her teachings are highly organised.
Initially, there is more of a shift in perspective than a focus on content.
If you can pay for the course and like the use of language, then Alex Cattoni is recommended.
And if you desire a shortcut, an application called copy pose is ideal for absolute beginners.

Comments
---
Alex Cattoni - Copy Posse:
$97 - $5,997
Training -

81.07%

Support -

68.99%

Website -

63.02%

Technology -

55.45%

Success Stories -

69.95%
Summarised:
In the fine world of tantalising copywriting, Alex Cattoni has mastered the ways of the constructing a series of text into a converting formula. Copy Posse is the star attraction of her ways and is always willing to educate her students and share the ways of precision writing.
---
BEST ALTERNATIVE ~ I Know A Place Where Copywriting Exists With Many Extra Features…
---