The Audiobook Income Academy 2.0 (AIA) review, which belongs to the Mikkelsen Twins who's official site is called Publishing Life, will be discussed in today's guide.
AIA is all about educating you on how to establish a successful Audiobook business on Audible.
Audible is a site where audio tutorials are uploaded by content developers and trainers.
Similar to how people consume and read E-books on Amazon Kindle and online.
Or the manner that we have Video tutorials that people pay to view online on platforms such as Udemy.
This is also how Audible works, where users listen to audiobooks online in order to gain information.
Amazon is the owner of Audible, and it is part of the content maker and coach arms that Amazon controls.
Consequently, the Mikkelsen Twins saw this as an additional chance to infiltrate a target market.
However, is it a profitable niche?
Is it merely a scam?
Will it provide you with a living wage?
Let's find out in this Audiobook Income Academy review.
---
TABLE OF CONTENTS

Jump to…
# Audiobook Income Academy 2.0 Review
# What is Audiobook Income Academy About
# About the Mikkelsen Twins
# Course Details/Cost
# Is Audiobook Income Academy 2.0 a Scam
# Pro's VS Con's
# Comments
---
Internet Marketing Education, Tools, Networking & Support!
Do you Hunger for the Truth About How People are Really Becoming Successful Online...
---
Audiobook Income Academy 2.0 Review
---
*Parent Company: PublishingLife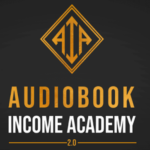 *Brand: Audiobook Income Academy
*Alternate Known Names: AIA
*Domain Name: https://audiobookincomeacademy.teachable.com
*Address/Headquarters: Honolulu County, Hawaii, United States
*Co-founders: Christian and Rasmus Mikkelsen
*Contact Methods:
email: support@publishinglife.com
*Resources/Services Offered:
---
---
---
---
*Cost/Price Tag: $1,497
*Training: 83.06%
*Support: 45.85%
*Website: 76.42%
*Technology: 65.46%
*Success Stories: 47.20%
*Verdict: Learn how to sell your audiobook on Amazon Audible.





What is Audiobook Income Academy 2.0 About
---
Audiobook Income Academy 2.0 is a training program that teaches you how to create and sell audiobooks on Amazon.
Because of its specialisation, it is perhaps one of the most distinctive courses available.
This course will safely guide you on how to sell audiobooks on Amazon.
But these are your own audiobooks, not someone else's.
You will be developing and selling your own audiobooks.
This training course is all about making Kindle and Audiobooks, self-publishing, and selling them on Amazon if you hadn't already guessed.
Suppose you have witnessed their promotional webinar for Audiobook Income Academy.
Then you will note that they indicate that this is a new option to make money on Amazon that few people are aware of.
If you did not already know, this business concept has existed for several years.
The objective of the course is to teach you how to develop a profitable online publishing firm, and the producers' pre-sale videos do a decent job of creating a picture of what's possible.
The Mikkelsen Twins explain in great detail how much you may earn and how passive the work is.
In spite of the fact that the Mikkelsen Twins employ the Ghost Audio technology in this course.
They recognise that few people have the courage or language skills to record audio for sale.
Therefore, they direct their sales text towards the ghost audio strategy by employing freelancers.
These independent contractors will record all of the tutorials and upload them to audible using ACX.
You will only need to attract traffic to these completed courses and get revenue.





About the Mikkelsen Twins
---
Rasmus and Christian Mikkelsen, also known as the Mikkelsen twins in the marketing industry, devised the program.
There is not enough information about them online, but it is known that they sell audiobooks on Amazon for profit.
They have a YouTube channel where they highlight their trips and provide advice on entrepreneurship to their audience.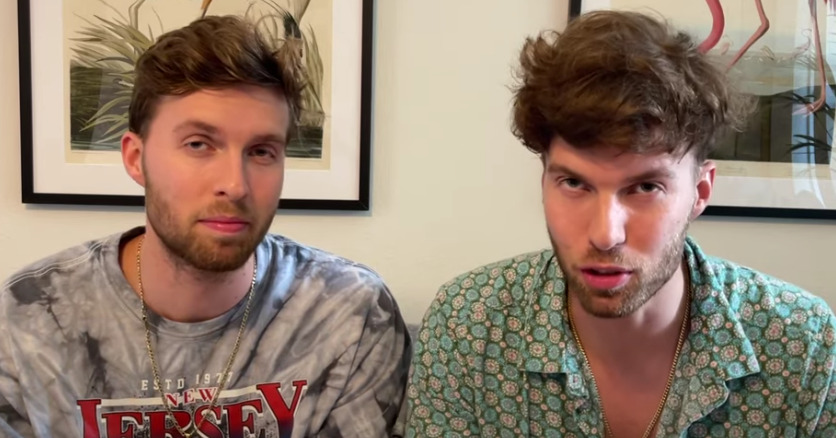 The Mikkelsen twins' success tale begins with their two-year stay in Aarhus, Denmark, during which they were unable to maintain a job for more than six weeks and used drugs to cope.
In 2015, they both returned to their parent's home in New Jersey, enrolled in a two-year college, and began working part-time.
While delivering Chinese cuisine, they listened to Stephen James of Project Life Mastery, who explained how to create pamphlet-length books and sell them on KDP.
This opened their eyes to internet income opportunities.
They attempted publishing, electric bike drop shipping, and other ventures.
In the end, they concluded that publication generated the most consistent passive revenue with the least effort.
They ceased attending school (without informing their parents) and never completed their degrees.
The Mikkelsen twins earned $60,000 in 2018 without accessing their audiobook accounts.
Currently, their channel has over 28,000 subscribers and is expanding.
It appears that they took a one-year sabbatical from uploading and had only recently resumed regular updating.





Audiobook Income Academy 2.0 Course Training and Cost
---
The course is meant to span seven weeks and concludes with bonus material.
This course is designed to take you by the hand and walk you through the process of establishing an online publishing firm.
The cost of the program is $1,497, which is a one-time expense.
It is quite costly for something so specialised.
The following is an overview of what you will receive during each week of the course.
After the course has been completed, they do offer a few incentives to increase its worth.
Module 1: Millionaire Mindset:
Some of the high-priced courses that cost $1,000 or more begin with their TedX talk.
They attempt to make you think and reason like a millionaire rather than an ordinary person.
The ability to reason first, as opposed to merely searching the Internet for the next shiny object.
It is what always brings out the best in everybody who aspires to become an online billionaire.
Therefore, this will be the first thing you hear when you purchase the course.
First, you will be properly cleaned and rinsed to obtain the best benefit from the training.
This is where they will also inform you that success always comes at a price (which is hard work).
However, when you are about to purchase the course.
They will inform you that you can begin earning money within 30 days.
Later on, though, you will see that it is not simple, and they will also utilise a way to convey this billionaire mindset.
Which will be the first module you will hear?
Module 2: Selecting a Niche:
The second lesson will instruct you on the types of niches available to you.
In this section, you will understand why it is a terrible idea to simply enter multiple niches.
Or attempting to remain in a big niche about which many people are already talking and debating.
Instead of focusing on a specific speciality in which you might become an expert and develop your audience, you should consider expanding your emphasis.
This is the focus of the second module.
Additionally, selecting a specialisation is crucial, and this is not limited to launching your course on the Audible platform.
It is as well applicable to affiliate marketing (selling the course or products of a third party).
Or Dropshipping (which involves reselling the physical products of other parties without maintaining inventory).
Here, you will choose the niche you choose to pursue further.
Module 3: Creating Your Book:
This section will teach you how to create an audio book.
If you are unable to produce your own recordings and publications, you will outsource them here.
They will also instruct you on how to find the most qualified freelancers for this type of work.
The Mikkelsen Twins will also propose independent contractors.
I am confident that they will also receive a portion of that.
They will profit from the sale of their course.
Additionally, gain money by informing individuals that they may outsource the entire course processing by also collecting their portion from the independent contractors who will be performing the work on their behalf.
Ultimately, we humans dislike tension, especially when we have money on hand and are given false assurances that it will be returned.
Module 4: Audience Expansion:
It is necessary for you to understand that without traffic, there would be no sales.
So, in this course's fourth module.
You will discover how to increase your audience size.
They will educate you on how to increase your audience using both free and paid techniques.
They will also instruct you on the most efficient strategies to use Facebook to rapidly expand your network.
However, when you are going to enrol in the course, you should consider the following.
You will only be informed that you can rapidly create an audience.
However, as you progress through the course, you will learn that it is not so simple because it takes several months to create a following with free or organic traffic and to see results.
As you were informed, it does not get easier and never will.
These are some of the techniques and gimmicks used by internet gurus to convince consumers to purchase their courses.
You must simply be cautious about what you listen to in any sales copy.
Module 5: Launch Week:
This is the section where you will learn how to launch your product and publish your book.
It will also cover innovative launch tactics to help you sell books more quickly.
Module 6: Ads An Audiobooks:
This lesson will direct you on how to optimise paid advertisements, specifically Amazon Ads.
You will learn how to put these up and scale them to your business so that a large number of people view your advertisements.
Module 7: Professional Publishing:
This program will provide you with an introduction to Next Level Publishing.
This business focuses on generating professional designs and expanding brand recognition.
Here, you will learn how to paraphrase all you've been taught and how to use it to its fullest potential.
You will see and receive firsthand information regarding audiobook publication and profitability.
The next level of AIA publishing is all about this.
Bonus:
The Mikkelsen brothers never skip a trick when it comes to marketing, and this includes using the age-old "BONUS" technique.
This course is loaded with bonuses, including group calls, one-on-one coaching, completed templates, case studies, and access to their private Facebook group, to name a few.
These are provided at no additional cost.
Personal Coaching:
The purchase of this course includes four coaching calls.
These phone calls are not with the twins but rather with one of their coaches.
Conference Calls:
Every Monday, you will have a two-hour teleconference with the Mikkelsen twins and the other course participants.
This is a combination of a Q&A forum and some lectures.
Exclusive Community:
You have access to their exclusive Facebook community, which consists of course participants, coaches, and the Mikkelsen twins.





Is Audiobook Income Academy 2.0 a Scam
---

It is undeniably a legit course from which numerous individuals appear to be making profits.
It is difficult to estimate how much unless you are prepared to believe what they claim on their website.
With the program, you can earn money, but not nearly as readily as The Mikkelsen twins would have you believe.
As with the majority of FBA businesses, there is a lot of work that must be completed in advance, and there is no guarantee of success.





Final Word
---
Pro's:
Detailed curriculum. AIA contains countless hours of content that is ideal for novices. In their videos, the Mikkelsen Twins walk you step-by-step from zero to hero.
The AIA interface appears elegant and user-friendly.
Access to the Facebook group that is private. Here you can find golden nuggets of advice from the most successful self-publishers.
Monthly, the Mikkelsen Twins answer questions from their pupils through video calls.
This business strategy is less competitive than the sale of actual goods.
You need not maintain or pay for physical storage.
Con's:
Their simple techniques (spending $150 on a narrative, etc.) could not result in the finest quality books.
Books that generate profits may not be as extensive as other business strategies.
To determine whether this program is the best fit for you, you'll have to wade through a lot of marketing.
You must still pay Audible royalties (25 percent to 40 percent depending on what option you choose).
Audiobook Income Academy is the solution if you want to escape the 9-to-5 grind and develop a passive source of income that will earn money on autopilot while you sleep and take vacations.
This course is great for self-publishers, authors facing difficulties, or anyone who has never heard of Kindle Publishing and wants to start an online business and make money.
It is a training program that teaches you how to create and sell your own audiobooks.
Even though the market for audiobooks is enormous, you should not immediately adopt this business approach.
The training is pricey, and it may not be a wise investment for those who wish to launch an online business.
Rather, this should be intended for those with already-established enterprises.

Comments
---
Audiobook Income Academy 2.0:
$1,497
Training -

83.06%

Support -

45.85%

Website -

76.42%

Technology -

65.46%

Success Stories -

47.2%
Summarised:
Starting a business on Amazon can be exciting and should be if you are interested about it. The Mikkelsen Twins Audiobook Income Academy 2.0 Course will take you from not knowing what the hell you are doing, to saying, I now know everything I need to know about earning on Audible.
---
TRY YOUR HAND AT E-BUSINESS ~ Multiple Revenue Streams With Your Own E-Business…
---