Choose Pristine's website is set up like a giant sales funnel. There isn't any valuable page contents used herein, like a blog roll for instance. Just fluff about a product!
This strategy is designed to push new customers over to the '30 Day SMMA' product squeeze page with all the bells and whistles attached. I'm sure Jovan and Quenten are tallying up some serious profits with the tactic alone.
---
Table of Contents
Jump to…

# 30 Day SMMA Review
# About Jovan Stojanovic
# About Quenten Chad
# About 30 Day SMMA
# Course Details
# Is 30 Day SMMA a Scam
# Pro's VS Con's
---
Internet Marketing Education, Tools, Networking & Support!
Do you Hunger for the Truth About How People are Really Becoming Successful Online...
---
According to sources. Choose Pristine's total web asset value is situated roughly around $29,900.00 It receives an average estimate of 6,229 visits per day.
It's Alexa rank is positioned at No. 213,128th in the world. Some of this traffic is generated through YouTube Advertising no doubt, that is where I first seen and heard about Choose Pristine's business opportunity for the very first time.
Are you here today to uncover some more information in regard to the 30 Day SMMA course? If you are, then you won't be disappointed.
Choose Pristine Inc – 30 Day SMMA Review
---
*Brand: Choose Pristine Inc
*Core Product: 30 Day Social Media Marketing Agency (SMMA)
*Website URL's: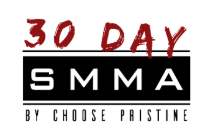 https://www.choosepristineworldwide.com
https://www.choosepristine.teachable.com
https://www.choosepristine.com
*Co-Founders: Jovan Stojanovic & Quenten Chad
*Launched: 2018
*Domain Age: 08/APR/2018
*Address/HQ: 81 Navy Wharf Crt, Toronto, ON M5V3V9, Canada
*Method of Contact:
Emails | hello@choosepristine.com ~ checkout@choosepristine.com ~ quenten@choosepristine.com ~ jovan@choosepristine.com
Phone | +1 727 369 6885
Instagram | @quentenchad_ & @jovanstojanovic_
*Training: 71.29%
*Support: 54.13%
*Website: 25.83%
*Software Tools: 50.09%
*Success Stories: 43.34%
*Cost: $997.00 or 2x payments of $597.00
*Up-sells: Likely
*Verdict: Can be done
About Jovan Stojanovic
---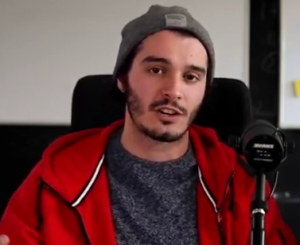 At 18 years of age, Jovan studied a bachelor of arts (BA) in Media Production. After a year of doubts, he dropped outta Ryerson university.
Shortly after he Moved to Thailand to build his first ever e-commerce business. Specialising in the beauty product niche.
Jovan desires to influence people's perspectives on the idea of change. Jovan's a firm believer that people can create a better lifestyle using online programs and such.
Jovan is also the vice president for marketing at Choose Pristine Inc. Mr. Stojanovic instructs piano lessons. He is an avid pianist.
About Quenten Chad
---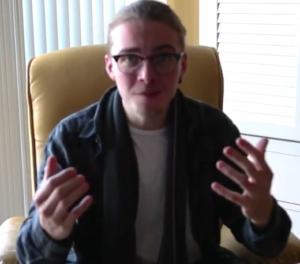 Feeling as though the education system had failed him. Now 19/20 year old Quenten did not graduate from high school.
Quenten decided to take the leap for entrepreneurship that we all dream of doing. Before too long, he begun his new mission in life to become a successful entrepreneur and educator.
Quenten is very passionate about helping people. He desires to break the vicious cycle of the dreaded 9 to 5 that we are all taught to do at school.
Mr. Chad's aura is glowing positively, communicates using a lot of hand gestures to get his points across.
And doesn't mind throwing out some profanity when he talks every now and again. All in good humour.
About 30 Day SMMA
---
Do you seek out to learn how to build a digital marketing agency? Well if so, then 30 Day SMMA is a step-by-step course tailored to teach the ins and outs of Social Media Marketing (SMM).
Apparently you can learn to achieve success when implementing social media marketing strategies with warm leads obtained through personal efforts, and guidance through the training available.
Claims are made that you can create a six figure agency. Even if one has absolutely zilch experience within this industry. You got to start somewhere, am I right?
Learn how to find clients and close sales. With a few other medial tasks involved. Here's what to expect:
LIFETIME ACCESS TO ALL 7 MODULES
24/7 access to 15hrs of video recordings.
—————————————————
Quenten & Jovan value this at = $4,997.00
—————————————————
LIVE MEETING FOOTAGE OF JOVAN & QUENTEN CLOSING OVER $30,000.00 WORTH OF DEALS
Conducted via Skype and paid on the spot.
Replicate this pitch for yourself.
—————————————————
Jovan & Quenten value this at = $1,997.00
—————————————————
SALES SCRIPTS, EMAIL TEMPLATES, CONTRACTS & MORE
Given the exact sales scripts they use.
Same Outreach templates.
Provided a contract that can keep clients for 3 months.
—————————————————
Valued at = $1,497.00
—————————————————
SUPPORT & FEEDBACK IN THE PRIVATISED FACEBOOK GROUP
Live calls two times each week.
Get help with anything during these 2 weekly calls.
—————————————————
Estimated Value of = $997.00
—————————————————
DIRECT ACCESS TO QUENTEN & JOVAN FOR AS LONG AS NEEDED
Book one-on-one calls with the duo if you are a 30 Day SMMA student.
—————————————————
Apparently valued at = $ PRICELESS $
—————————————————

TOTALLING A PERPLEXING = $9,488.00
This is evaluation is just a way to boost sales.
—————————————————
Actual price for SMMA is $997.00
30 Day SMMA Course Details
---
Before you even consider enrolling. Here's the list of educative materials taught inside when electing to become an obedient SMMA student. This is quite extensive:
MODULE 1: Prelim Work
(3:09) Choosing Your Domain.
(9:27) Setting Up G-Suite for SMMA purposes.
(4:19) Activating Your Payment Processor.
(3:35) Integrate Auto-Billing for Passive Revenue.
(4:11) Setting up your Skype Numbers.
(11:16) Scaling Case Studies.
(5:46) Schedule/Meeting Setup & Syncing with a Mobile Device.
(5:36) Charging Taxes (HST/VAT/ETC) .
(3:07) Building Your Website In 60 Minutes or Less (Template Included).
(6:01) Setting your Facebook Business Manager.
(1:22) Requesting Facebook Access.
(2:41) Mastering Organisation.
(8:26) Why You Must Have a Business Plan. Created by Henny Yeshanew.
(8:02) Expectations, Proposals, and Terms of Agreement. Created by Joshua Daniel George.
(PDF) Our Contract Template.
(PDF) Client On-boarding Checklist.
MODULE 2: Ultimate Outreach
(4:02) Running Your Virtual Business (#SkypeCloseGang).
(3:23) Outreach Psychology.
(2:12) DO NOT USE ALL OF THESE TACTICS.
(5:23) How To Approach Outreach 1.
(3:55) How To Approach Outreach 2.
(3:28) Preparing Servers for 24/7 Automated Scraping.
(11:17) Lead Scraping Software Walk-through.
(5:55) Alternative Lead Scraping Product.
(2:40) Purchasing Leads.
(5:22) Simple Mobile Application Setup That Tripples Your Cold Calling Success Ratio.
(9:14) Email Outreach Automation (27% Reply Rates).
(7:28) Automate LinkedIn Outreach.
(3:46) Case Study: Our Pixel Tracking Strategy.
(11:35) Instagram Outreach on Autopilot.
(2:32) Time-Zone Strategy.
(8:03) Automated Voicemail Outreach.
(6:09) Facebook Outreach Strategy 1. [Ad Review Strategy].
(9:09) Facebook Outreach Strategy 2. [Group Strategy].
(5:45) Facebook Outreach Strategy 3. [Fully Automated Strategy – No Ads Required] Part 1.
(8:49) Facebook Outreach Strategy 4. [Fully Automated Strategy – No Ads Required] Part 2.
(3:58) Referral System Outreach. Created by Joshua Daniel George.
(15:42) Outreach via Screen Capture. Created by Avi Grondin.
(13:22) Up-work Outreach. Created by Bradley Riley.
MODULE 3: Sales Mastery and Closing Footage
(5:14) Psychology of Selling.
(1:58) Goals With Selling.
(3:32) The Selling Cycle.
(8:08) The 5 Rules of Selling.
(4:57) Selling Tonality.
(3:31) The Five Things You Need to Know.
(4:39) Emotional Selling Versus Logical Selling.
(6:49) The 4 Persona Types.
(3:48) Objection Handling.
(12:13) The Attention and Grab Method.
(3:43) Selling Ruthlessly.
(3:04) Pre-meeting in Confidence.
(PDF) Our Meet-up Script/Structure.
Close No.1: E-Commerce Brand for $13,500 ($4500/month) LIVE!
Close No.2: Real Estate Agent for $7500 ($2500/month) LIVE!
Close No.3: Another Real Estate Agent for $7500 ($25oo/month) LIVE!
Close No.4: Spa Salon for $8000 ($2000/month) LIVE!
Failed Close #1: Real Estate Agent.
Analytical Breakdown of Close No.1
Analytical Breakdown of Close No.2
Analytical Breakdown of Close No.3
Analytical Breakdown of Close No.4
(4:25) Skype Closing + iMSG Switcheroo Strategy.
(6:08) The Triple Yes Method.
(4:22) The Price Drop & Silence Method.
(5:39) The Baby-step Payments Step-By-Step Walkthrough.
(3:20) Creative Followup Method 1.
(11:13) Creative Followup Method 2.
(5:39) Creative Followup Method 3.
(2:13) Introduction To Sean's Calls (Why They Were The BEST Cold Calls).
(4:35) Cold Calls & Scheduling Meetings by Sean Bell PART 1 (LIVE).
(9:51) Cold Calls & Scheduling Meetings by Sean Bell PART 2 (LIVE).
(6:42) Cold Calls & Scheduling Meetings by Sean Bell PART 3 (LIVE).
(7:48) Cold Calls & Scheduling Meetings by Sean Bell PART 4 (LIVE).
(2:52) Enterprise Sales. Created by Avi Grondin.
MODULE 4: Facebook Ads and Delivering Great Results
(4:00) Intro Into Delivering Results.
Choose Pristine Free Lead Generation – 2 Types of Forms (introduction).
(6:18) Landing Pages Versus Facebook Native Lead Generation.
(1:08) Part 0: Introduction into Client Setup.
(3:35) Part 1: Setting Up Your CRM.
(7:39) Part 2: Setting Your Profitable Facebook Ads & Lead Generation Forms.
(6:19) Part 3: Zapier Integration.
(5:11) Part 4: Back To The CRM.
(11:09) Part 5: SMS Followups to Enhance Your Conversions.
(2:40) CRM Pricing Trickery.
(9:02) Scaling Facebook Ad sets For Local Lead Generation.
(3:56) Management Content Gathering the Chrome Extension Hack.
(3:39) Automation of Social Media Management Posting.
(3:04) Producing Results on Instagram (Automated).
Successful Facebook Ad Proven Examples.
MODULE 5: Scaling, Team Building and Outsourcing Work
(5:47) Team Members Versus Virtual Assistants.
(5:32) Employees Versus Contractors.
(6:27) Finding the Best Employees.
(6:16) Scaling Too Quickly.
(3:42) Communicating and Password Keeping with Slack.
(6:50) Asana for Virtual Assistants.
(7:40) Cold Call Data Tracking Sheet.
(11:41) Scaling and Networking. Created by Henny.
(8:11) Team Management. Created by Henny.
(8:17) Outsourcing Part 1. Created by Bradley Riley.
(9:13) Outsourcing Part 2. Created by Bradley Riley.
MODULE 6: Surprise Bonus Module
(7:00) How To Create an SMMA Business Partnership.
(9:50) An Extremely Profitable SMMA Service Nobody Knows of.
(7:04) The $27,000 Beer Client.
(6:40) 'The Counter' – A Devious Method of Outreach.
(8:49) Handling A Client That Has Deserted You. Created by Joshua Daniel George.
(7:01) Scaling Higher by Mastering Your Industry.
(13:47) Structuring Your Bank Account Details. Created by Avi Grondin.
MODULE 7: Secure Contracts, Unstoppable Scripts and More
Website Template – Get Started in Less Than 60 Mins.
Three Month Contract (Template).
On-Boarding – New Clients Checklist.
Automated Email Response – Step-by-Step.
Emailing Templates.
Using A Scraper Program.
How to Triple Your Cold Call Capabilities.
Professional Cold Call Scripts.
Objection Handling With Cold Calling.
The Triple Yes Theory.
Payment Walkthrough.
Successful Facebook Ads Examples.
A Cold Call Tracking Document (Your Army).
Employee Versus Contractor (READ THIS!).
The Most Efficient Outreach Approaches.
The 5 Sales Principles.
THE PRIVATE 30 DAY SMMA: Facebook Group
Socialise with other like-minded students.
Instant access to Quenten & Jovan in the private group.
Weekly calls where we trouble shoot students problems. Answering any questions asked.
Schedule 1-on-1 calls directly with Quentin & Jovan.
Is 30 Day SMMA a Scam
---
30 Day Social Media Marketing Agency is not a scam! It may come across a little ambiguous to close the sale. But the training is sub par.
I recently wrote a review about Dan Henry and his Get Clients – 30 Day Agency program.
These programs both coincide with one another. Teaching similar marketing strategies and cost the same price tag.
By the footer section of their website – URL address: https://www.choosepristine.com/reverse-squeeze-page

There are clickable links displaying:
Jovan's Instagram.
Facebook.
YouTube.
Quenten's Instagram.
Terms & Conditions.
Privacy Policy.
Only problem with these links are that they misinform the visiting audience. I'd bet just reading this right now, you would expect to be able to click on any of them, and be whisked over to Quenten and Jovan's Instagram profiles for example.
Well you'd be wrong. All of these links are in fact internal links pointing back to their well crafted – reverse squeeze sales page. This is designed to snag some new paying members as a last act of desperation.
This approach rubs off a little cheesy to me. It's as if Quenten and Jovan are more concerned with banking as much dough as possible. Not considering the importance of these types of web pages.
How do you expect to build trust with your audience by incorporating misleading hyperlinks like this?
To me this is a bit shallow to do. Unless it's an honest mistake. I know I'm coming off a little pedantic. But scams, or misleading opportunities are wide spread online nowadays.
If you're serious about your business product/services, you better do so as ethically as possible! Just saying.
Final Word
---
Pro's
Shown a rundown of the course criteria, prior to making a purchase.
Plenty of content in the training, covering many important factors within SMM.
Able to communicate with the co-founders via their private Facebook group.
Con's
Rather, expensive course without any trial period before purchase.
Some training will become dated overtime.
It is not as simple as it's made out to be running a SMMA.
To get a refund you need to first – watch all courses, done 90% of the daily tasks, ask for a refund within 35 days of purchasing.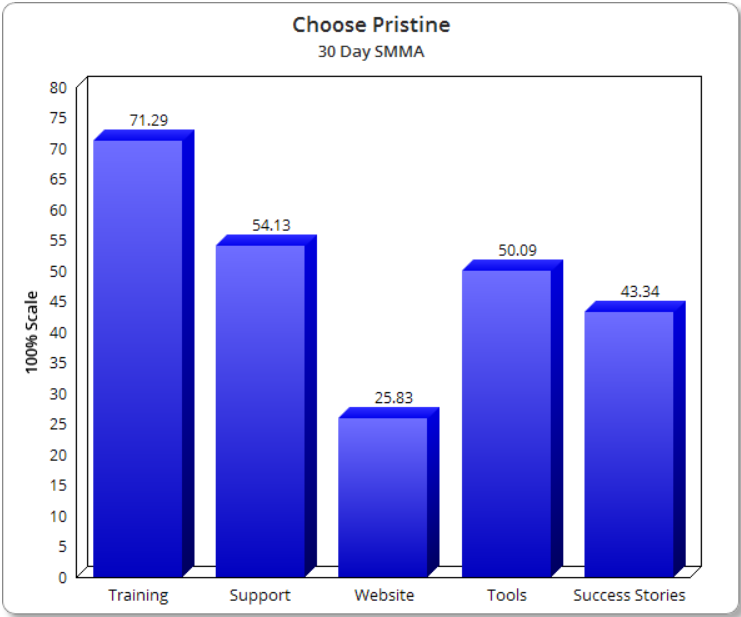 Potentially, to get clients interested in your social media marketing agency. You'll need to adapt that ruthless mindset of not taking no for an answer.
The best way to start in this type business is by going around small businesses in your local suburb. Maybe a restaurant or cafe could be a fine place to dip your feathers.
By following the training and education provided in the 30 Day SMMA. And have acquired the necessary knowledge and confidence. Knowing what your going to talk about when approaching a business proposition.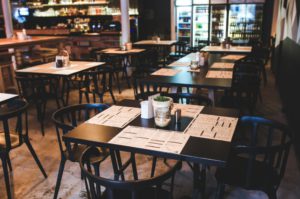 With practice, you can quickly build rapport and essentially strike a deal there and then. It's the best way to get your foot in the door by experiencing the whole confrontation firsthand.
Instead of hitting up these businesses for a cut straight away. First suggest a free trial offer. The concept of generating more money into clients company's makes it hard for them to turn down.
Just ask for around $100.00 to invest into Facebook Advertising to attract more people to their business. When you can provide results and prove that you are an asset for the company.
You will no doubt build trust, be able to negotiate a set income rate, depending on how much business you can drive to the company.
This is just a suggestion anyways. Take it or leave it!
Well I must admit, I am impressed with Choose Pristine's 30 Day SMMA Course. It's one of the better opportunities running in the social media advertising realm.
Unfortunately, it does cost around $1000.00 bucks to login. Not everyone has the funding to risk such an investment. Fortunately there are inexpensive ways to start an online business from the comfort of your home.
If you Seek a

TRUSTWORTHY PLATFORM

Where you can Have all your Business Hassles Handled in One Location. Than

LEARN HOW TO EARN

from the Luxury of your Laptop, Anywhere, Anytime!

If you are Having Trouble Funding a New Business Project. Or Do Not Know What You Are Looking For. I Have the BEST RECOMMENDATION on the Net! As Seen in the Top Menu of this Website.
There you have it peeps. Hopefully you have gathered some background info about this marketing agency program. Have you reached an educated decision yet? Feel free to drop a comment beneath. Don't forget to share on your preferred social media platform to get the word out about 30 Day SMMA.




Start local, aim domestically, then internationally…
Quick Recap of 30 Day SMMA
$997.00 or 2 x $597.00
Training

Support

Website

Software Tools

Success Stories