Ecommerce Empire Builders team are very confident that their product/service is the best in the industry! Even if you were to read just 1 module alone.
Founder of Ecommerce Empire Builders – Peter Pru believes 1 of these modules carries more value than any other e-Commerce courses created on the same subject combined. Some pretty big words and some serious shoes to fill in Mr. Pru.
If you want to get started in an expensive e-Commerce platform, then Ecommerce Empire Builders Academy might be for you. It is a solid opportunity in this niche area of business I.e. Dropshipping using Sales Funnels with applying marketing tactics. But It's a rather costly one.
I reckon there's more hype than truth in many respects to creating these E-commerce Sales Funnel Stores. But since Peter Pru has established himself quite well and has an attractive brand.
Many users will trust what he has to say and take the risk. Always remember the huge 6-7 figure results are not typical results at all! Aim for 4 figures first!
---
Table of Contents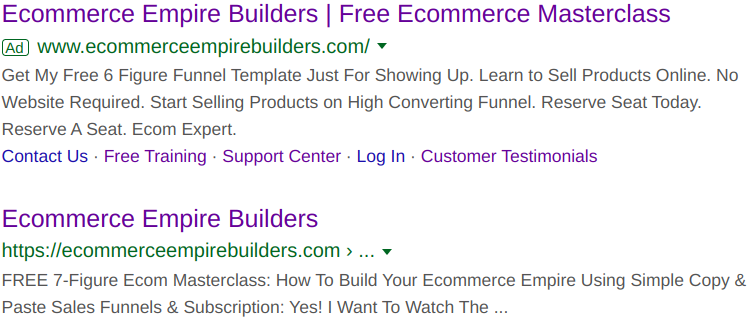 Jump to…
# Ecommerce Empire Builders Review
# About Peter Pru
# Ecommerce Empire Academy Training
# Is Ecommerce Empire Builders a Scam
# Pro's VS Con's
---
Internet Marketing Education, Tools, Networking & Support!
Do you Hunger for the Truth About How People are Really Becoming Successful Online...
---
If you just heard about Justin Pru and his E-commerce Empire Builders internet-based business opportunity. You likely seen him on a YouTube Advertisement clip that he created to drive business to his website.
The funnel that's set up, talks about how to make 6, 7 figure E-commerce businesses. Definitely throws in a lot of fluff into the mix. You would have to provide your name, email and phone number to reserve a seat in the pre-recorded webinar.
It's recommended to spare a good hour and a half (1.5 hrs) of your time to listen to Justin Pru rant on, which his talking goes at a hundred-mile per hour.
He recommends viewing the webinar through a desktop only to avoid distractions. He really wants to turn you into a sale!
Look, marketing hooks like these are great at getting someone with no comprehension of online business, or somebody looking to start something new online.
If you fall for all the hype and promises. Just be careful, because there are significant costs for this particular startup. You may not get your refund as promised as it's a purely a discretionary based refund.
So with that said, lets see if we can analyse what Ecommerce Empire Builders is all about!
Ecommerce Empire Builders Review
---
*Brands: Ecommerce Empire Builders | Ecommerce Empire Academy | Empire Builder Inner Circle

*Domain Name: https://ecommerceempirebuilders.com
*Hosting Provider: GoDaddy.com, LLC
*Domain Age: 21st/OCT/2017
*Founder: Justin Pru
*Year Launched: 2017
*Opportunity Type: E-commerce business information, sales funnels, dropshipping
*Address/HQ: PO Box 217, West Point, Pennsylvania 19486, United States of America
*Contact Details:
Phone line | +1 (201) 829-3970
Email | peter@ecommerceempirebuilder.com
*Social Media Presence:
YouTube – Peter Pru – Ecommerce Empire Builders | 24,000+ subscribers
Facebook – Ecommerce Empire Builders (Private Group) | 10,717+ members
Twitter – @peter_pru1 | 405+ followers
Instagram – peter_pru | 49,201+ followers
*Cost / Prices: $1,997.00 or 5x payments of $497.00 totalling $2,485.00
*Affiliate Program: There is a referral incentive
*Training: 55.47%
*Support: 43.07%
*Website: 57.32%
*Software Tech: 50.11%
*Success Stories: 57.92%
*Up-sells: Many
Inner Circle Mastermind
Recurring Revenue Build Out
Yes, I Want Pete To Build My Funnel
Recommended to keep $250 – $500 aside for a software subscription service
*Verdict: Much cheaper alternatives out there, don't fall for that hype





Who is Peter Pru
---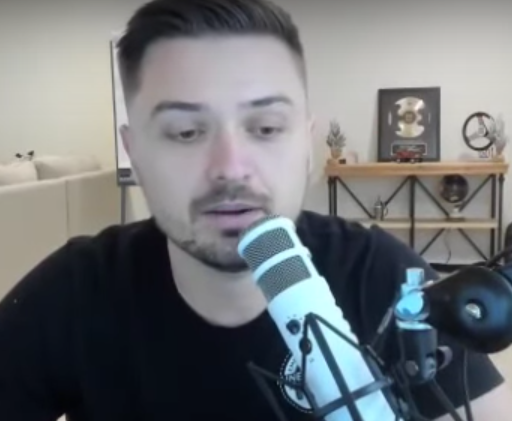 Peter Pru is a bit of a hype man that has an Apple Podcast in the works which is obviously called – Ecommerce Empire Academy. It has over 300+ podcast episodes. He's time is heavily invested into:
Shopify.
ClickFunnels.
Dropshipping.
Sales funnels.
Subscription services.
Continuity programs.
General mindset change.
Various business strategies.
E-Commerce.
During Peter Pru's career as an online entrepreneur, he has made it into the Click Funnels – 2 comma club which basically means Mr. Pry has accrued over 1+ million dollars online. He is currently a member over their too.
Another accomplishment Peter holds as an accolade would be the – 7 Figure Society Award!
If you want to hassle Peter Pru directly and pick his brain, then email your thoughts to Peter@ecommerceempirebuilder.com
Ecommerce Empire Academy
---
The idea behind making income using Ecommerce Empire Builders. Is by following the Ecommerce Empire Academy training program to the tee so that you can maximise your profitability in the shortest period time, if you can even make profit that is.
You will have to leverage your E-commerce subscription funnel as one of the ways to earn revenues.
So in a nutshell. Ecommerce Empire Builders Academy will teach you a unique formula of how to earn via dropshipping, along with the power of E-commerce sales funnels, by using Click Funnels software tools.
Not only do you get access to the Ecommerce Empire Academy Training Program you also get your hands on:
The 30-day business builder calendar.
$10,000.00 per month product picker and/or product generator.
A one-on-one 1-hour strategy session.
A business build out case study done in real time.
The 7-figure library of funnel templates.
Get a weekly question and answers (Q & A) recording and access to the archives.
Access the Elite Mastermind group of like-minded individuals.
The Ecommerce Empire Academy course consists of several modules and claims to have everything you'll need to succeed. Don't simply fall for the hype. Do some research before making a course purchase.
Here's a paraphrased list of the 7 modules offered with the Ecommerce Empire Academy Program: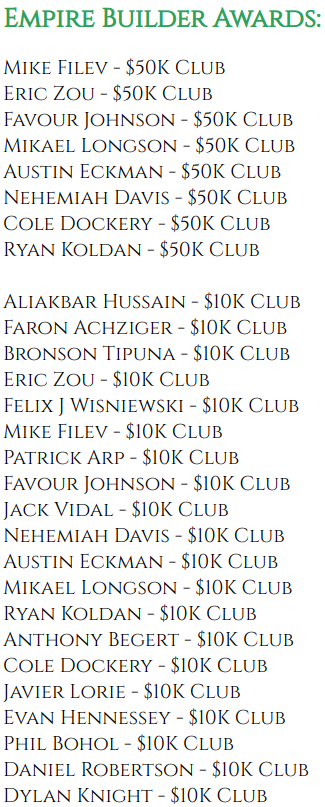 MODULE 1:
The Mindset Shift – Reprogramming your mind for success.
Learn how to set out you daily activities for optimum success.
How to get the most work done, more than 99% of others, even if you work that dreaded 9 to 5 job.
Buying your time back to grow your E-commerce empire.
The 6 and 7 figure E-commerce Empire blueprint.
MODULE 2:
Markets and Offers – Picking your profitable niche and products.
Finding a profitable niche and products you could start selling immediately.
Creating supreme offers that gain customers from your competitors.
Secret pricing strategies to gain profits at their fullest potential.
Ethical hacks that allow you to sell products to absolutely anyone.
MODULE 3:
Funnels and Continuity – Building a non-stop sales machine.
Plug and play store templates that are high in converting cold-leads.
Squeezing every penny out from your customer.
Insider secret to improving your sale conversion rate by 30%.
Getting paid from customers each month on auto pilot.
How to outrank your competitors and have your target audience begging to buy from your business.
MODULE 4:
Email Marketing – Automating your business for 24/7 sales.
How to get quality leads on your email list and fast.
Setting up your email list to make sales round the clock.
How to make $3 / month for each email sent.
Crafting the highest converting sales email so your prospects have no choice but to buy from your recommendations.
MODULE 5:
Influencer and Organic Marketing – Getting initial sales with low cost traffic.
Niche domination across all social media websites even if you're an unknown business.
Finding influencer's that beg you to promote your set of products and services.
Maintaining the relationship with your influencer's to continue driving sales.
Free traffic sources that bring in free sales each day.
MODULE 6:
Facebook Advertising – Automating continuous sales with Facebook.
Crafting the best Facebook Ad to maximise conversions.
Running profitable Facebook Ads for long-term success.
Effortlessly scale Facebook Ads to become more profitable.
Exploding business sales overnight by following the 5 secretive Ad strategies.
MODULE 7:
Scaling and Sales Channels – Growing your business past 6-figures.
Outsourcing your work load and retaining a solid team representing your company.
Business and product branding for everlasting customers and growth.
Access fulfilment centres, accountants, advertisers, manufacturers, contacts and suppliers to maximise your overall growth.
Launching branded products onto sales channels to earn sales each day.
Discovering multiple income stream opportunities that break the bank.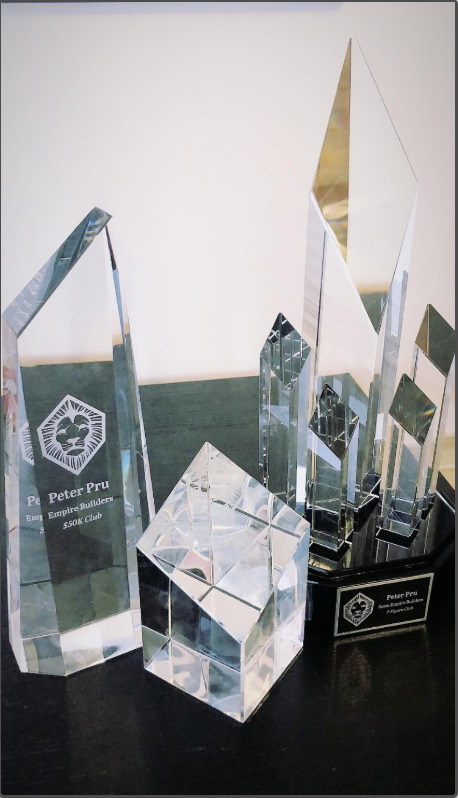 Is Ecommerce Empire Builders a Scam
---
For the sole fact that it says you'll be able to replace your full-time income within 30-days is just completely misleading and wrong.
It doesn't take a competent person to know the underlying concept behind this is bogus statement that's just a way to maximise sale conversions for Peter Pru.
It's just pure hype. And hype I don't like. Because it's the hype that gets newbies involved with limited knowledge and have a hard time getting anywhere with these e-commerce builder schemes.
Sure Ecommerce Empire Builders is legitimate. There is a product exchanged after purchase, things that are downloadable, watchable, PDF's and such. Along with additional services and features included or recommended.

But the price is just way too out there for my tastes. If I were to buy into this program, the price would have to be what it's worth. No more than $499.00
And if they update the training information and grow out the platform to become better each year, then Peter Pru should have a recurring membership fee in place to demonstrate to qualities offered!
Since this is a once off payment, or consecutive payments to access the product and services at Ecommerce Empire Builders.
I'd think there would be very little innovative work conducted behind the scenes, just selling modern day techniques, cheat sheets, sales funnels and blueprints etc.
Final Word
---
Pro's
Apparently if you cannot make a return on your $1,997.00 investment you'll get a full refund. Plus $997.00 additional.
Have the option to buy with split payments, if you cannot afford the purchase price outright.
This opportunity could work for a select few members.
Uses sales funnels to drive members businesses. Pretty powerful stuff.
Refer at least 2 more people to Ecommerce Empire Builders and you'll make your investment back.
Con's
Can trick many unsuspecting wanderers into thinking they will be replacing their full-time income within 30 days or fewer.
Price is a little outrageous in my opinion.
Cannot access any training or services unless you make that hefty purchase, or purchases.
You need to complete all the 'home work' tasks and discuss why the program is not for you, just to be considered for a full-refund.
All refunds granted (if any) from Ecommerce Empire Builders are provided under Peter Pru's discretion. If he's having a bad day, or desperate for income. It may be difficult to claim a refund.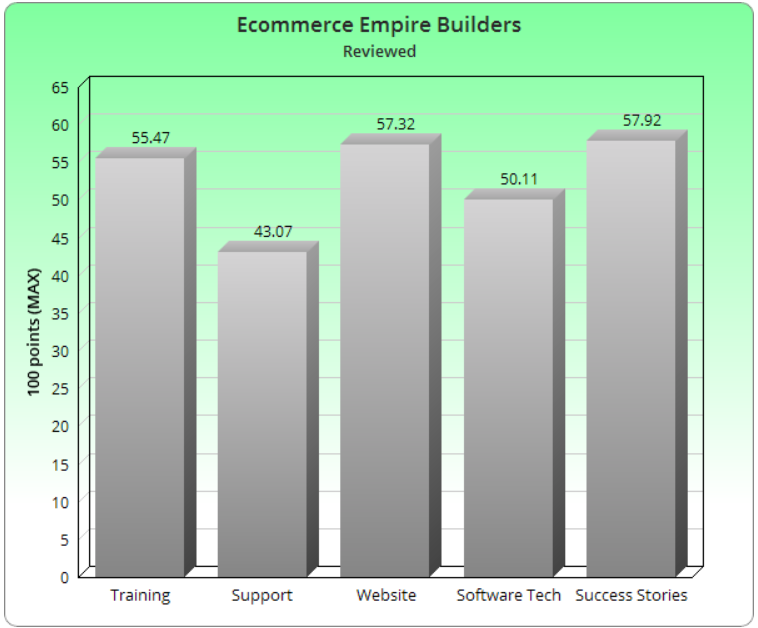 It's pretty sad, as most online companies offering these e-commerce business building courses claim to make you replace your full-time, or life-changing income in 30-days or fewer.
I assume they are more interested in taking your massive investment of $1,997.00 than seeing you succeed. Their own success is of top priority above all else.
I'd admit, this is definitely one of the better built, e-commerce business builder's available right now online.
But be realistic, the odds of making a full-time income, or higher within 30-days might happen for only 1-12% of people purchasing these courses, people that are simply naturals with plenty of business experience under their belt.
And this is just me speculating generously here. The rate of failure would be high, so don't jump in a too good to be true opportunity, especially if it's going to charge you $1,997.00 + extras.
Did You Know That You Could Learn How To Create A Thriving E-commerce Business Online For Absolutely Free? Well This is Made Possible Because of Those
Very Few

and In Between Individuals Who Are Willing To Give You! The Consumer, Inside Access And A Fair Go

Without Spending a Cent

. That is Why I am Learning How To Build My E-commerce Dropshipping Store Front Here Instead…
()
()
()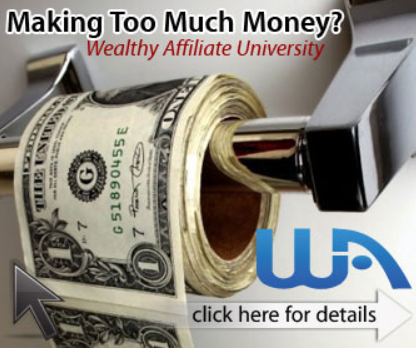 Don't believe the hype folks, let me show you how I personally make profits following the affiliate marketing business model, earning recurring commissions each and every month. Not to mention, AdSense revenues on a daily basis. Income opportunities are endless by using the right system.

How was your experience at Ecommerce Empire Builders. Did you find the training program and everything extra helpful for your financial situation? Share your thoughts below, even if your comment is a question about the program. Be social and share on your favourite social media site to tell others!




I wonder how the rate of failure looks like using Ecommerce Empire Builders…
Quick Recap of Ecommerce Empire Builders
$1,997.00 + Up-sells
Training

Support

Website

Software Tech

Success Stories