Does Jury Test, the online mock trial system get you paid for completing a case as a registered Juror? Yes! Do you get paid for putting forward a case as an attorney, claims analyst or litigation manager? No!
Today you will gather all you need to know about Jury Test. After reading this post, you will have a thorough understanding on how this site works so YOU can benefit the most.
You'll know exactly how much income you could potentially earn during your stay at JuryTest. And see whether it's worth your time, effort and everything else that goes with it. Is JuryTest a scam or legit?
---
Table of Contents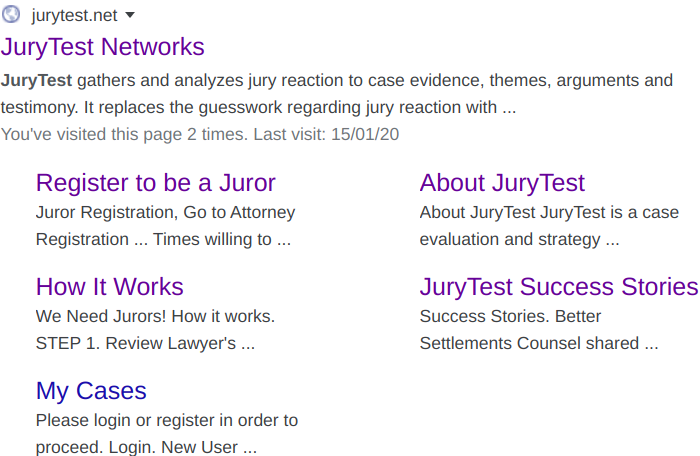 Jump to…
# Jury Test Review
# About Jury Test
# About Adam Rosen (CEO)
# How to use Jury Test
# Jury Test Jobs
# Is Jury Test a Scam
# Pro's VS Con's
---
---
Internet Marketing Education, Tools, Networking & Support!
Do you Hunger for the Truth About How People are Really Becoming Successful Online...
---
Jury Test Review
---
*Brand: JuryTest


*Domain Name: https://jurytest.net
*Hosting Provider: Tucows Domains Inc.
*Domain Age: 21st/July/2000
*Founder: Adam Rosen – J.D. (Juris Doctor), Ph.D. (Doctor of Philosophy in Law).
*Year Launched: 2002
*Opportunity Type:
Get paid to participate as an online juror.
Conference your case for feedback if you're a lawyer, mediator, claims manager or litigant.
*Requirements: 18+ years of age while being a United States resident/citizen.
*Address/HQ: JuryTest Networks Incorporated – 10 Concord Avenue, Cambridge, Massachusetts 02138
*Contact Details:
Phone

     | 1 617 573 5150

Toll-free

| 1 888 JURYTEST

Fax

          | 1 888 448 4532

Email

      | info@jurytest.net

Email

      | adam.rosen@jurytest.net
*Cost/Pricing:
Juror = $0.00 (FREE)
Specified legal representatives case costs will be negotiated. Call for a free case consultation
*Payouts: Earn between $20.00 – $50.00 per case as a juror.
*Affiliate Program: No
*Training: 61.05%
*Support: 53.18%
*Website: 32.34%
*Software Tech: 37.50%
*Success Stories: 67.98%
*Up-sells: Not applicable (N/A)
*Verdict: Site currently pays, although some issues with internal linking and registration.

About Jury Test
---
JuryTest is branched off from the parent company – Jury Associates. It was designed way back when, to be used as a real case evaluation, strategy and development tool.
Jury Test is the quick and cheaper alternative to your typical online mock trials, or those more tedious litigation focus groups.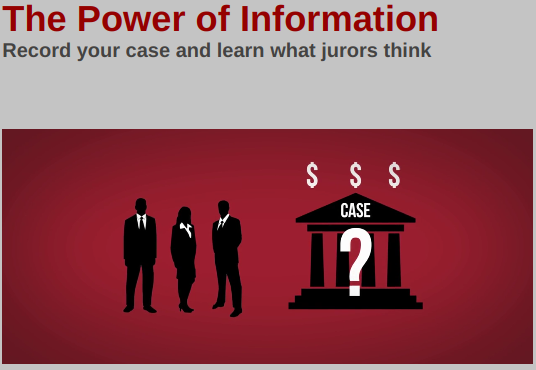 So basically, how the whole process works. Counsel will record an argument, or summarise a genuine case over JuryTest's toll-free phone number. Or within the website itself.
Then a group of online JuryTest jurors are selected at random from around the states. The jurors will listen in on the case presented and they're given the opportunity to review the exhibits provided by counsel.
All feedback will be collated and filed on the Jury Test website in a private account for immediate storage and easy access to it.
After this whole process is complete, the counsel that lodged their case on JuryTest can login and analyse their jurors responses accordingly and get some great insights for an upcoming trial in a real world setting.
Jurors will then be paid out.
This benefits all the legal representatives who can use JuryTest system to present a case. They learn about what jurors care about most, with regard to your case summary uploaded at JuryTest.





About Adam Rosen
---
You may have been informed already. But Anyhow, Adam Rosen specialises in Trial Strategy and Witness Preparation.
He founded, and is currently the Chief Executive Officer's (CEO) at Jurytest.net and his parent consulting company – Jury Associates Litigation Consultants.
He had launched Jury Test's online presence closely after the start of the third millennium.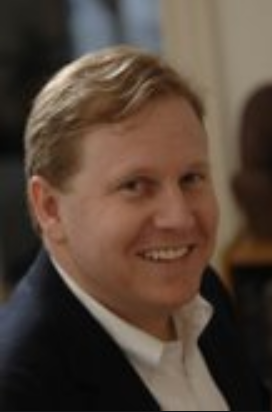 Mr. Adam Rosen (J.D. & Ph.D.) studied and passed with flying colours at:
University of Michigan – B.A. in Psychology from 1982 / 1986
Hahnemann University – Ph.D. in Clinical Psychology from 1986 / 1996
Villanova University Charles Widger School of Law – J.D. in Law / Psychology from 1988 / 1992
Harvard Medical School – Clinical Fellow in Psychiatry from 1992 / 1997
A.Rosen's work experience summarised:
Clinical Instructor in Psychology teaching at Harvard Medical School since – July 1992.
Clinical Psychologist at a private practice since – June 2002.
Owner and Lead Consultant at Jury Associates Litigation Consulting since – October 2002.
Owner and Lead Consultant at JuryTest Online Mock Trials since – October 2002.
So you can see that Adam has a pretty strenuous education history and work load currently on his plate. When A. Rosen isn't busy working, you can find him navigating out in lakes and the open sea. Sailing around the New England region.
Did you know Adam once tried out for the Montreal Expos Baseball team?

How to use Jury Test
---
To create an account at JuryTest to be an internet based juror. You need to be a United States resident, or citizen who is over the age of 18.
You shall agree to a contractual statement stating you are not a lawyer, or insurance company representative.
You'll have to view yourself as a consultant when in jury mode. As a consultant you will do tasks such as reviewing cases for actual qualified lawyers or litigation professionals who've submitted cases on the JuryTest website.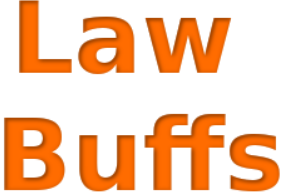 If you successfully manage to register your account then partake in any cases listed via the Jury Test site. You will receive summons via email. You cannot disclose any information to anyone outside of the website.
Divulging confidentiality, names or parties involved to companies/organisations are a huge no no! Only you can know the details.
If selected to participate within an upcoming case. You will get paid for your time and efforts via check that's mailed out to your United States residence, or online via PayPal.
How much you earn will vary per individual case and the amount will be specified, prior to confirming your position in any event.
Never give away your username or password as there is zero benefit in doing this. It only tarnishes the authenticity of the case and overall contribution for participating online jurors.

Jury Test Jobs and Services
---

~

You can create jobs for mock trial – jurors if you're qualified as a: lawyer; mediator; claims manager or a litigation professional.

 
DRAFT A SUMMARY – Create a summary of your case for submission between 5 – 30 minutes long.
UPLOAD EXHIBITS – Uploading exhibits are done fast and simple.
RECORD YOUR CASE – Using a toll-free number.
JURORS REVIEW YOUR CASE – Jurors will read and/or hear your case put forth and see your exhibits.
JURORS PROVIDE FEEDBACK – Via questionnaire's, discussions and/or debate.
RECEIVE FEEDBACK – Get charts of the jurors responses and summarised feedback in an organised package.
~

Review upcoming cases as a mock juror and provide your Online Verdict of the matter. You cannot be a: lawyer; claims manager or litigation manager if you want to be a juror.

 
REVIEW LAWYER'S CASES – Receive a summons via your email provided where you can opt in and review the case.
PROVIDE FEEDBACK – After scanning the evidence you will provide your honest feedback to the case.
GET PAID – In most cases, the longer the rap sheet/summary of the case reviewed will determine the amount paid to you! Often fluctuates between $20.00 – $50.00 per case. Takes approximately 20 – 50 minutes to complete which equates to around $1.00 per minute of your time.

Is Jury Test a Scam
---

---
There are little tell-tale signs that convey Jury Test as apart of a scam sites listing. The chances that JuryTest is operating fraudulently would be quite slim, as it has been in operation for almost two decades now with very minimal backlash.
If you reside outside the United States of America. Registration as a juror may not process properly, because it may detect that your IP address is located outside of this zone.
If you are currently within the United States and you cannot register an account as a juror. It is likely encountering a temporary bug, or technical issue. Usually this occurs when you try to confirm your password details.
You may be able to rectify this problem by sending an email to JuryTest's contact team, or initiating a free phone call.
So if you are a law-abiding citizen and get your kicks off when justice prevails. Then feel free to get involved, because as a juror at JuryTest.
Your say in any pending cases can definitely change perspectives, view points and even the potential outcomes of real court hearings.
It's safe to say JuryTest is a legitimate online service operating out of the US and you shall be paid for your contribution to the site as a juror!

Final Word
---
Pro's
Earn $20.00 to $50.00 per case as a juror.
Get valuable feedback and differing opinions from jurors.
Free membership to become a juror.
Plenty of information to help you understand this platform and get you rolling.
Using JuryTest reduces the costs for pretrial deliberations.
Been operating for over 2 decades now.
Con's
Some internal links are not working.
Can encounter signing up issues.
Still displays copyright sign dated back in 2016, indicating lack of updates to the software, site etc.
Just because you get accepted as a juror doesn't mean you will get a case every single day.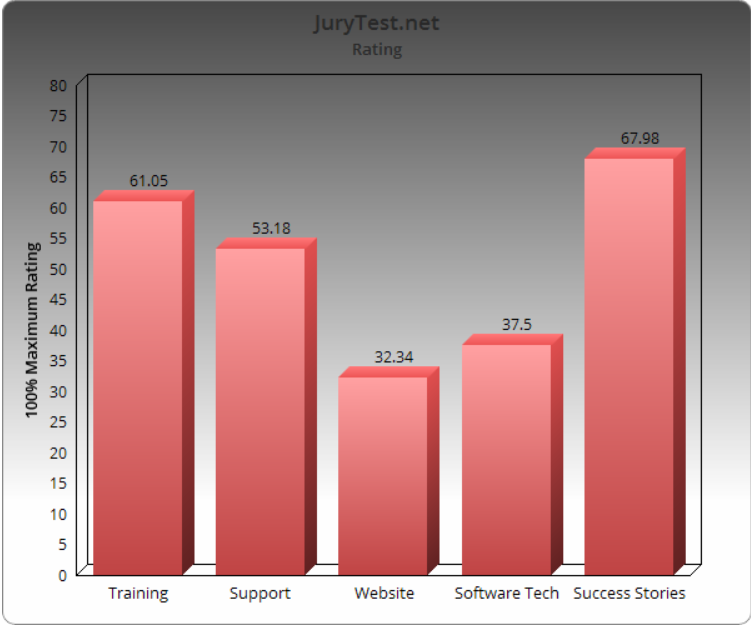 I hope this article covered enough information with Adam Rosen and his Jury Test website.
Personally, I have learned a lot about this mock trial service. If I was passionate about law and resided in the United States. Without a doubt, I would give this place a go!
For the right individuals, JuryTest can be a great way to earn a some income for your time. Just don't expect to be raking in a ton of dosh by relying on Jury Test alone.
Do You Seek Additional Ways to Earn Extra Cash Online? If You Do, I Will Save You The Guess Work & Point You To My
Top Recommendation

Which is Completely Free To Get Started, Giving you Adequate Time To Decide Whether the Opportunity is For You. What Do You Have To Lose?
()

If you'd prefer to read an extensive review about my recommendation prior to visiting the website. I have crafted a personal account about it on this very site.
Before parting ways. Did you feel this read was satisfactory? Do you have a general question regarding JuryTest? Have you experienced Jury Test on a personal level and what did you think about your experience there? Any feedback or questions will be responded to. Don't forget to share the word about this site to your social media connections.




Can you sway a decision in court by contributing to JuryTest…
Quick Recap of JuryTest Networks
Jurors = $0.00 (Free)
Training

Support

Website

Software Tech

Success Stories