Entireweb is basically a search engine above all else. You can submit your website within there directory if you haven't already been found in their Search Engine Results Pages (SERP).
Of course, newer sites won't be visible just yet. You won't necessarily need to submit your website URL once you become an authority within your niche, as it will happen naturally over time.
Overall, the website is pretty nice in my opinion and a lot of value is on offer, especially those of which are adept internet marketers.
---
Table of Contents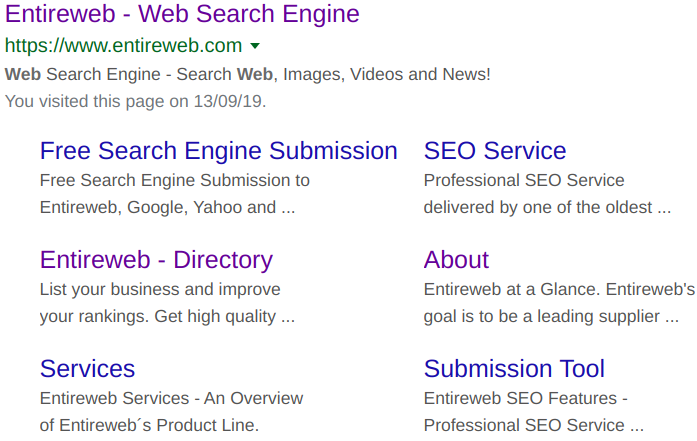 Jump to…
# Entireweb Review
# What is Entireweb Search Engine
# About Marcus Andersson
# Does Entireweb Really Work
# Is Entireweb a Scam
# Entireweb Affiliate Program
# Pro's VS Con's
---
Internet Marketing Education, Tools, Networking & Support!
Do you Hunger for the Truth About How People are Really Becoming Successful Online...
---
Today we'll outline some common questions found from within Google search. Hopefully we can meet your concerns with Entire Web.
Estimated worth of Entireweb.com is apparently = $104,179.00
Some points of interest addressed are what the website actually does; It's overall usefulness; what it showcases, like It's awesome affiliate program.
So, get access to this Entireweb review and see if this company can offer anything of value to you or your online business!
Entireweb gets an estimated traffic volume of – 14,673 visitors / day
So without further adieu. Is Entireweb a scam or legit website. Are there any underlying costs to use this service?
Entireweb Review
---
*Brand: Entireweb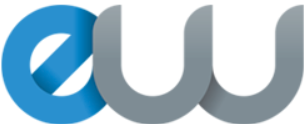 *Domain URL:
www.worldlight.com (previous)
https://www.entireweb.com (current)
*Hosting Provider: RRPproxy | Key-Systems GmbH
*Domain Age: 22nd/NOVEMBER/1998
*Launched: 1999
*Founder: Marcus Andersson
*Headquarters: Kristian IV:s vag 3, 302 50 Halmstad, Sweden
*Contacts:
postal address: Entireweb Sweden AB, Box 847, Halmstad, 30118, Sweden
email: internal messaging (plugin)
email: info@entireweb.com
*Products/Costs:
Entireweb SEO Service –

STANDARD

= $29.00 / month,

BUSINESS

= $49.00 / month,

PROFESSIONAL

= $89.00 / month
Entireweb Directory –

STANDARD

= $8.00 / month,

PREMIUM

= $10.00 / month
Entireweb Admarket – Costs vary
Entireweb Free Submission – $0.00 (FREE) ***SUBMIT YOUR WEBSITE HERE***
Entireweb Affiliate – $0.00 (FREE)
Entireweb Search – $0.00 (FREE)
Entireweb Solomailing – Costs are calculated by how many subscribers you get
Entireweb Instant Indexing – $9.00 / month
*Social Media Presence:
LinkedIn – 56 followers
Facebook – 2,983 likes
Twitter – 1,198 followers
Instagram – 31 followers
*Affiliate Program: Yes
*Training: 62.87%
*Support: 71.07%
*Website: 82.14%
*Software Tools: 65.10%
*Success Stories: 51.09%
*Up-Sells: No, you can pay to have your own ads listing in their SERP's
*Verdict: Search engine currently working and paying affiliates





What is Entireweb Search Engine
---
Entireweb is a real, legitimate search engine and has content flowing in their core categories related to web search, image search and real-time search (news).
Google owns around 92.37% of the search engine market share. Next follows Bing, owning 2.63% and Yahoo holding 1.80% of the total traffic share. Leaving Entireweb sitting somewhere down in the bottom 3.20%.
This 3.20% would have plenty of competing search engines without a doubt! Entireweb could own as little as 0.20% for all we know.

So in retrospect. Entire web is relatively an unknown search engine or brand operating from Sweden. They have an affiliate offer to earn registered affiliates potential revenues through a Cost-Per-Click (CPC) commission model. Just read their compensation plan.
Entireweb has a certain respect for Wikipedia – related content. They include this enormity in their page results, along with individualised content from small and larger websites.
A cool feature that Google does not allow that I am aware of, Entireweb offers an arrange of skins (website templates) you can select to make your search efforts and visual experience a little more your own.
About Marcus Andersson
---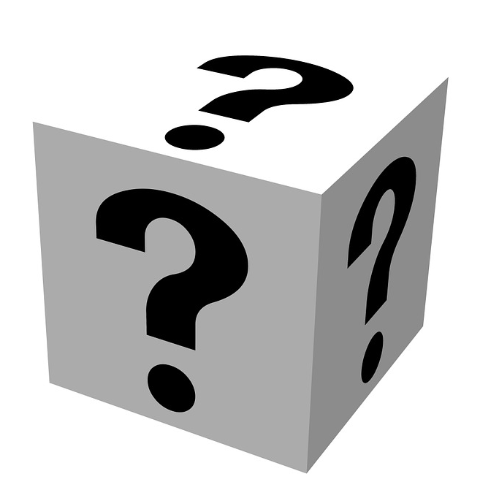 There is limited information regarding Marcus Andersson. What we have gathered is he is the founder of Entireweb. Mr. Andersson is currently the sales and marketing director over their.
Lives in Sweden and was likely born in this country.
You can access some minor detail via his LinkedIn and Facebook profile pages. There's not much recognition given to him anywhere else.
Does Entireweb Really Work
---
This is a question I found within Google's SERP's. Does Entireweb work. Well if it's referring to the operation of searching for information found within Entireweb's database. Than yes, it does function quite fine.
Perhaps, the question is in reference to getting paid as an Entireweb affiliate. There would be no need for Entireweb to be ripping people off. They'd be making a killing being a search engine software company.
There are more details about the affiliate / referral incentive further down this article.
One thing Entireweb claims is that by submitting your URL into the free URL submission tool. You will get indexed into a wide range of other search engines found online.
This saves you the hassle of going to each search engine individually, and submitting your website URL there.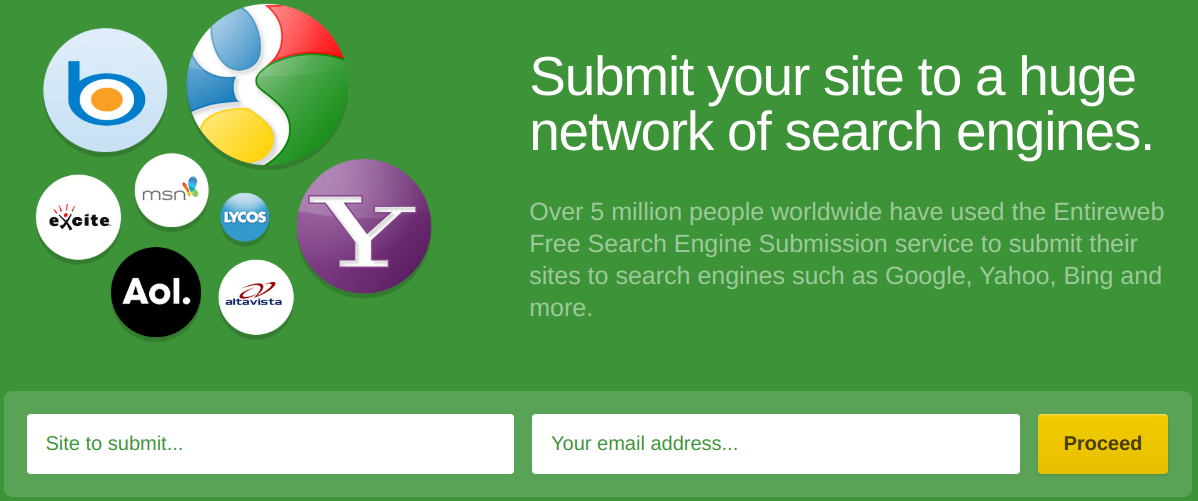 Is Entireweb a Scam
---
According to Entireweb's 'About' page. It shows records of advancements with their software technology. Marking dates between 1999 to 2010.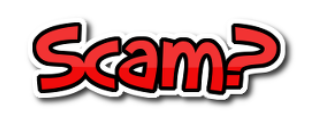 Just curious why it ceases new updates after the 2010 mark. Would this suggest nothing significant has been accomplished since 2010? Do you think Entireweb is dying in the arse guy.
Entireweb is in no way, shape or form a scam. Something as big as this company would have been busted being in business for this long.
Entireweb Affiliate Program
---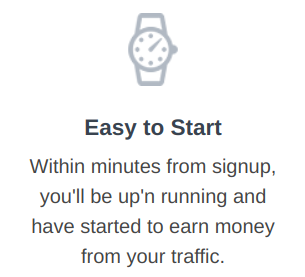 Affiliate program's are designed to allow affiliate / internet marketing people promote a product or service to their respective target audience / niche.
Affiliates act as the middle man, so to speak. Connecting a customer to a product / service. Depending on the companies commission structure.
Affiliates are usually awarded a set percentage, when an action, or sale is taken place.
Entireweb's affiliate opportunity could potentially be a lucrative one. Here are the crucial facts of becoming an Entire web affiliate:
Earn up to $0.20 per click through your unique affiliate link.
Since Entireweb's submit your URL is free, you should have a much higher conversion rate than any paying service would typically be.
Entireweb does not discriminate. All able bodies from all countries can partake as an affiliate.
Their advanced tracking software can penetrate browser cookie / pixel tracking blocks.
It's very simple to set up an account.
Withdraw payments are via PayPal.
Minimum withdrawal amount sits at $50.00
Don't be a loser and refer yourself through your own affiliate links. Do not spam either. These types of behaviours will get you fired!
Final Word
---
Pro's
I never submitted my website URL: https://scamvslegit.com to Entireweb's directory. I checked if it was indexed already. To my surprise it was indexed within Entireweb's search engine.
A surprisingly lucrative affiliate program.
Advertise your business within the Entireweb Adnetwork.
Been in business for over 20 years now, proving it's still relevant.
Con's
Does not have what it takes to become a search engine force to be reckoned with, such as Google and Bing.
May not index current, highly relevant and resourceful pieces of information like Google.
There're thumbs up icons next to each search result, which indicates a like gesture. This would help Entire Web's indexing algorithm of identifying better quality content.
I assume the daily traffic that searches Entireweb's search engine is lower than you'd think. Explaining why the affiliate program is an attractive one.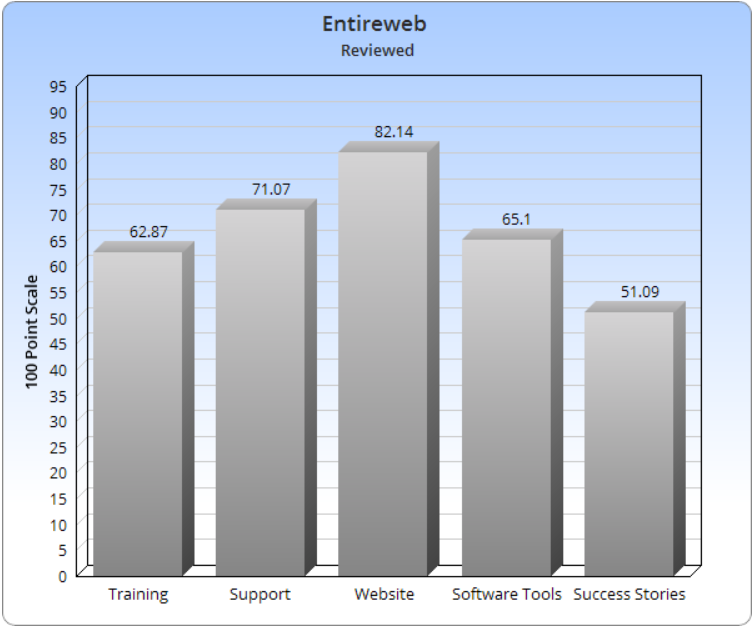 Strangely enough, Entireweb reminds me of somebodies blog, only it's a search engine, instead of posting articles. People submit their content / sites to Entireweb.
Entireweb uses an affiliate program, because they are in desperate need to get more people searching from there search engine tool.
In hindsight, they still get ridiculous numbers of searches every month. Entireweb's traffic volume is minuscule next to the don mega that is Google.
Above all else. I like Google's services better. They standalone in the marketplace. So if you want to try a new search engine and earn as an affiliate.
'Join Here' to partner up with Entireweb. Have a great day.
Actually, Before We Part Ways Today. Perhaps you Would Like to Join an Affiliate Program That Offers Residual Commissions that Can
Last a Life-Time

. Do the Work Now & Get Paid For a Life-Time! You Can See What All the Fuss is About By Clicking on This Image (Residual) Underneath.
()


Get all the pro's and con's about this recommendation if you will. Gives you something to do in the mean time.
Are you excited about Entireweb's affiliate incentive? Have you any questions or thoughts unanswered? Blog them in the comment thread below and help out others by answering questions in other readers minds. I'm out, Peace!




Entireweb is a trusted but limited search engine…
Quick Recap of Entireweb
$0.00 (FREE) - $89.00 / month
Training

Support

Website

Software Tools

Success Stories