Bloody hell people's. Not another damn suspicious social media influencer website. These sites are picking up in pace lately.
It saddens me to see how there's so many corrupt souls online taking advantage of these illegitimate Cost-Per-Action (CPA) models, to only benefit themselves in secret, tricking the masses.
Because, that's all this fake Nexux Pay opportunity is. The people misleading you behind the scenes are manipulating you with some quick excitement of instant riches when you get a few referrals, or completing task wall activities.
Do not believe a thing this Nexux Pay says! You won't be paid anything! The testimonials displayed on the homepage didn't end up getting paid! They haven't any partners working with them as they claim!
They've not paid out millions of dollars to members! They have not been in business for 4-5 years! Or maybe they have been, misleading people for the last 5 years by cloaking itself with different domain names and identities.
As KingHuman says it best – You idiot monkeys are giving me a thrombo! The vein in my forehead is pulsating and ready to burst (Not a direct quote)!
---
Table of Contents

Jump to…
# Nexux Pay Review
# Nexux Pay Overview
# Nexux Pay Task-Wall Activities
# Is Nexux Pay a Scam
# Pro's VS Con's
---
Internet Marketing Education, Tools, Networking & Support!
Do you Hunger for the Truth About How People are Really Becoming Successful Online...
---
If you've come to read this, first in, best dressed article regarding Nexux Pay. You have likely already joined up through the invite of a friend, or acquaintance on a social media outlet.
Value of Nexuxpay.com = $130.00

(

very soon it will increase dramatically

)
Cause that's how this trickery is spread best. Who doesn't want to earn an easy $25.00 when you sign up to Nexux Pay.
If you're a complete noob to the make money online (MMO) scene, then this notion with the promise of making $500.00 per day seems pretty irresistible, wouldn't you think so?
Average traffic to Nexux Pay

– 35 visits / day

(

social media will increase this amount real quick

)
So, before you get ahead of yourself, take a quick skim read throughout my upfront Nexux Pay review. It has a no BS approach, only truth and honesty here!
Nexux Pay Review
---
*Brand: Nexux Pay


*Domain Name (URL): https://www.nexuxpay.com
*Hosting Provider: Namecheap
*Domain Age: 1st/AUGUST/2019
*Launched: Late 2019
*Founder: Hidden identity
*Headquarters/Address: Fake addresses used
*Contacts:
email: help@nexuxpay.com (Does not exist)
*Social Media Presence: Social media icons do not work
Facebook – Fake page under development
Twitter – Fake account being created
Pinterest – Fake profile under construction
*Costs: $0.00 (FREE)
*Affiliate / Referral Program: Yes
*Training: 15.49%
*Support: 14.05%
*Website: 27.20%
*Software Tools: 23.96%
*Success Stories: 09.14%
*Up-Sells: Is not an up-selling business model
*Verdict: Manipulating SCAM





Nexux Pay Overview
---
As you are surely aware by now that the process to earn with Nexux Pay is quite straight forward. All you gotta do is join up, and you're on your merry way to earn that first $25.00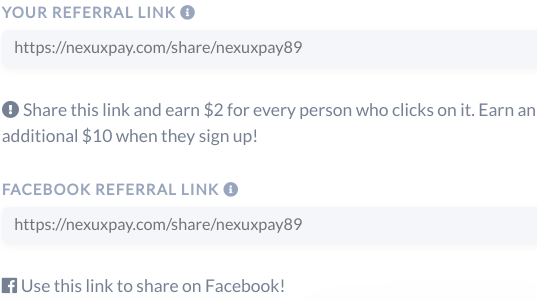 From this point you will get access to the Nexux Pay dashboard area. This is unlocked once your free registration is complete. The dash does seem rather appealing and looks legitimate.
But, this is far from the truth. Now it's time to enter your payment details, which will allow you to access the entire platform of Nexux Pay. If you haven't noted any details down yet. Please do not give out your personal information! You'll know why by the end of the read.
Nexux Pay claims to have a $30.00 task wall full of various GPT offers. Your supposed account manager's name should be Kimberly, or some other random BS name.
In this case for me, Kimberly has a Skype account which goes by – @kimm.nexuxpay (please Skype me for fast support she reckons). Folks, this won't be validated for very long, if at all.
This video shows an individual talking up Nexux Pay, little does she know,  she's only adding fuel to the fire! But that's inexperience for you. Got to start somewhere, right?
Nexux Pay Taskwall Activities
---
Your dash area should display the following selections:
Overview.
Refer and Earn.
$30 Task Wall.
Promotional Posts.
YouTube submission.
Rewards Center.
My Account.
Payments.
Cash Out.
Help.
Payment Proofs.
These are all set in place and they give this website a sense of legitimacy. But, don't take the bait for one second! How on earth would you earn $30.00 a pop for any of these offers below.
Is Nexux Pay a Scam
---
Nexux Pay is 100% fake and will not pay out a single credit. I repeat! Nexus Pay does not actually pay you and here is why.
Just forget about that enticing $25.00 sign up bonus. Say goodbye to your accrued earnings within your dashboard area. Which you grew by completing CPA offers via the task wall and referring with your social media influencing power.
Sorry pal, you just wasted all that time for nothing. Meanwhile, The masked men and women behind this fraudulent company are sipping champagne and having a good laugh how easy it is to fool desperate people seeking fast cash hits.
Every-time you complete a task offer or whatever, like installing an app, filling out a form, doing a survey. These black hat gurus are getting paid, and quite handsomely mind you.
Thanks to your clicking efforts, you're doing tasks for these scumbags and making them just that little wealthier.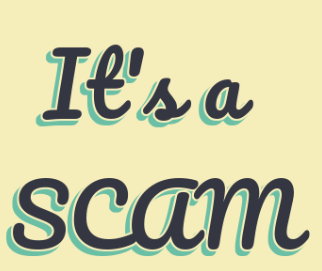 Let me put the scam formula into simple terms (step-by-step):
Nexux Pay offers an opportunity to earn quick cash for little, or next to no work (task wall).
They educate you on how to infect the lives of others using social media as an influencer. You'll drop links and talk hype about the company even though you haven't been paid yet. (So you're a driving force behind this malpractice).
You'll complete a variety of CPA offers that credit fake amounts of income into your account (That's right, the real income goes directly into the scammers pockets).
And the cycle just repeats itself over and over again. You know it's funny how I still find information about Clout Pay within some of the content in Nexux Pay.
If you aren't aware, Clout Pay was a former social media influencer scam just like this one! If you do already know about CloutPay, you're probably seeing a lot of similarities between these two sites.
They have the exact same website theme, design, website structure and misleading info. I've heard this process is called cookie-cutting, or something like this saying (copying and pasting contents using a different domain and branded name).
Final Word
---
Pro's
Can give a little hint of a euphoric high, as you watch the fake amounts build up in your account.
You don't actually invest any income into this opportunity. So you're not scammed out of your pocket. You just partially lose your identity, a bit of dignity, all while earning the corrupted owners the real cash.
Con's
Hand over some details, like your residency, your PayPal, and any other withdrawal options that are presented.
Most of the page links point back to the homepage. I.e. Social media icons.
With all the different

IP addresses

logged into offers, and various names of people recorded while doing those CPA tasks. It tricks the advertisers into thinking they are authentic leads. That's how Nexux Pay really earns revenue, and you get zilch.
If Nexux Pay catches on and goes viral. When people start realising they are not receiving payments. Nexux Pay will buy a new domain and perform a simple website export to the new domain URL. Repeating the scam all over again under a diffirent name.
Expect to receive spam and promotional material via email. Potential telemarketing phone calls and more.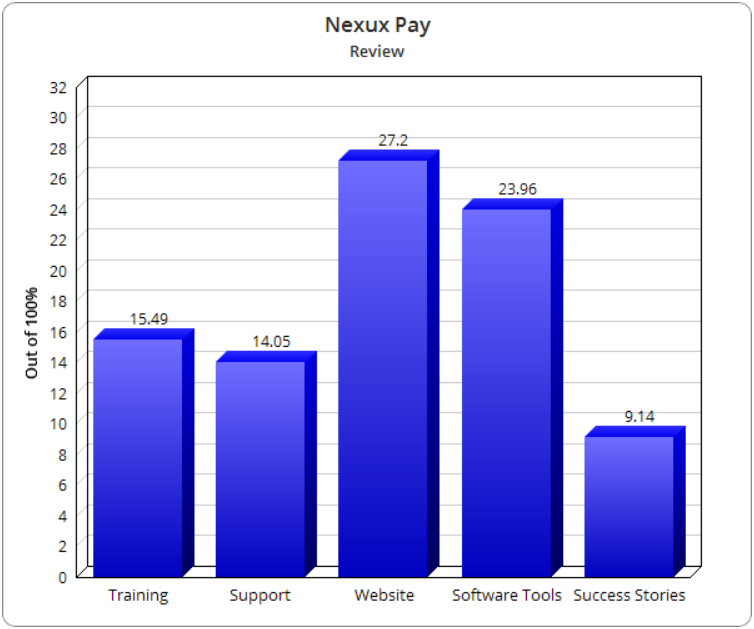 If you have been participating in the Nexux Pay website for some time now, you were likely aware about the strange NET14 or NET30 displayed.
This simply means, the time it takes before you receive your scheduled payment. Don't have high hopes about this wait. This delay only adds to the burn.
Waiting 14 days for payment. Only to be told to wait another 16, which becomes to the 30-day mark. Then guess what. There's a little devilish notification, or email saying that you have been suspected for fraudulent activity.
You have been caught aggregating fake referrals, or clicks, so Nexux Pay will not be paying you any earnings.
If you have come across this, I bet you feel like throttling the necks of whom took advantage of your mind during the whole fiasco.
Once this message, or a variation of the comment is issued out to you. You'll pretty much lose access to your account. And become erased from the database, so all your details can be sold off, if they choose to do so.
If you've reached this point of the post. I'm sure your quite outraged, feeling some embarrassment even. I bet you wished you found this post a little sooner. But don't worry, you are not alone!
Now that you know that Nexux Pay is a scam, try to remember all of these social media influencer sites are phoney. Now you will be safer a little safer browsing online.
Before we part ways today. I want to at least demonstrate a real income building opportunity before you.
So, If You Are Sick Of Being Scammed By Claims of Instant Riches. Trying To Earn
Fake Cash

As a Social Media Influencer. You Must Understand That There's Only a

Select Few Business Models

That Work For Making a Living Via The Internet. The

Best Model For Beginners

is Affiliate Marketing Hands Down. The Finest Place to Learn All From

A To Z

is At The Destination After This Arrow.

 
()

Don't forget, there is no income to be made with the social media influencer site – Nexuxpay. Just know that I have your back, so if you are genuinely serious about building a long-term and very stable internet business (affiliate blog). Check out this article explaining a little more in-depth knowledge about it. Get it first before you miss your window of opportunity.
Maybe go and file a complaint about Nexux Pay over at the Better Business Bureau (BBB) to save others the hassle of wasting time with this site of concealment. Please feel free to vent your anger now, any thoughts apply them in the comments section below. You will feel better, help prove to other reader's this is a misleading website. Share this article to spread the word of this charade!




Nexux Pay is a site filled full of deception…
Quick Recap of Nexux Pay
$0.00 (FREE)
Training

Support

Website

Software Tools

Success Stories