Freedom At Home Team (Ameriplan):
$30.00/year
Training -

47.48%

Support -

63.07%

Website -

35.06%

Software Tech -

28.49%

Success Stories -

55.2%
Brief Summary:
Freedom At Home Team was created by Janie Jones, a national vice president at the Ameriplan corporation. The whole idea is to gather your credentials to schedule a phone call interview to see if you're compatible to become an Ameriplan Benefit Consultant. This opportunity is very cheap to get involved in. But your customers are limited to some states of the USA.
---
YOU KNOW WHAT ELSE IS CHEAP ~ Building An Affiliate Marketing Business Through Wealthy Affiliate University…
---

Perhaps you have found yourself landed at the website called Freedom At Home Team. Sparking curiosity with what they teach.
They appear to be an older looking site who promote a business opportunity found elsewhere. What is the scheme in question? Well, Freedom At Home Team try to get you to join an American health organisation.
Freedom At Home Team are essentially a medical business startup who convey a proposition with the discounted dental health care company called Ameriplan USA.
As you can tell, this opportunity is unquestionably allocated to United States residents. There are exceptions to which states can utilise the Ameriplan service though.
This read will be a short read since there is little content found with the Freedom At Home Team site. They emphasise joining the Ameriplan corporation co-founded by identical twin brothers Dennis and Daniel Bloom.
---
Table Of Contents

Jump to…
# Freedom At Home Team Review
# What is Freedom At Home Team
# Is Freedom At Home Team a Scam
# Pro's VS Con's
# Comments
---
Internet Marketing Education, Tools, Networking & Support!
Do you Hunger for the Truth About How People are Really Becoming Successful Online...
---
Freedom At Home Team Review
---
*Parent Company: Ameriplan USA Corporation


*Brand Name: Freedom At Home Team
*Alternate Known Names:
Freedom Home Team
Benefit Consultants Working From Home
*Domain Name: https://www.freedomathometeam.com
*Domain Age: 01/OCT/2004
*Hosting Registrar: GoDaddy.com, LLC
*Launch Date: 2005
*Domain Authority: 35/100
*Linking Root Domains: 1.8k
*Ranking Keywords: 8
*Spam Score: 47%
*Website Asset Value: $236.00
*Address/Headquarters: 5000 Legacy Drive, Suite 300, Plano, Texas, 75024, United States
*Founder: Janie Jones (National Vice President of Ameriplan)
*Contact Methods:
email: Janiejones@ameriplan.net
email: celeste.ibo@gmail.com
phone: (800) 590-7622
*Social Media Presence:
Facebook | Freedom At Home Team (Ameriplan) – 707 likes, 722 follows
*Services Offered:
---
Home-based business opportunity with Ameriplan USA
---
---
---
---
---
*Community Size: 100+
*Payment/Payout Currency: United States Dollar (USD)
*Membership Cost: $30.00/year
*Compensation Plan: 40% residual commissions
*Affiliate/Referral Program: Recruiting a downline of benefit consultants
*Up-Sells: Nope
*Training: 47.48%
*Support: 63.07%
*Website: 35.06%
*Software Tech: 28.49%
*Success Stories: 55.20%
*Verdict: MLM for certain states in North America





What is Freedom At Home Team
---
When you first arrive at Freedom At Home Team. You see a quick promotional page that aims to acquire your details to see further into what they're all about.
You'll likely get emails sent directly to your spam and/or promotional folders, which comes to no surprise, as this type of website setup is seen spammy by search engines.

Shortly after, you get instant access to the actual meat and potatoes of the website.
So what is it then? To me, it looks like an ordinary blog website promoting a service. With further investigation, it would appear that the service would back up the Ameriplan USA corporation.
Is the Freedom At Home Team brand a subsidiary of Ameriplan USA? Or, are they just a benefit consultant from the Ameriplan trying to entice referrals with the notion of earning extra residual income online via it's Multi-Level-Marketing (MLM) trap.
If you are still curious and want to get heavily involved within the opportunity. You'll have to schedule an interview. A phone call interview to be precise. Obviously you will be tactically convinced over the phone to join up with Ameriplan as a benefit consultant.
So what is Ameriplan USA? They basically deliver affordable health care benefits for you and your family. The advantages with choosing an Ameriplan package deliver cheaper: Chiropractic; pharmaceutical; vision; dental and medical services.
On the side, the Ameriplan USA company offer a home-based business opportunity that entails promoting the very service itself to other Americans.
In return, earn residual monthly income when your referrals join and pay for a place among the Ameriplan Corporation.

I could go into more depth with the AmeriPlan USA corporation. But, that would be best kept for another article as it would be dense with information.
To learn more about Ameriplan, do a simple search in Google using the keyword: Ameriplan. You will uncover a plethora of detail regarding Ameriplan.





Is Freedom At Home Team a Scam
---
MLM companies have had a pretty bad wrap. Majority of them can be misconstrued as illegal pyramid schemes. For a MLM company to be considered legitimate, comes down to one concept.
The business must have multiple products for sale as the main focus. Secondary, does the recruitment MLM opportunity come into effect.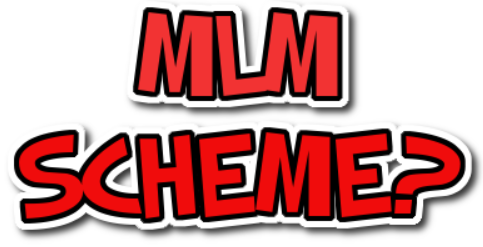 With Ameriplan USA, they have products offering health care plans offered at discounted rates. Not like your typical overpriced health care organisations.
They have been operational since 1992 and are still operational today. That indicates the MLM aspect of Ameriplan is not a scam.
I personally don't approve of true MLM schemes like Ameriplan. But that's me, your thoughts may differ.
Albeit, the 40% residual commission structure sure does seem attractive. But, it will not be easy to build a home-based business as an Ameriplan Benefit Consultant.
If you become a benefit consultant your target audience will be limited to only a number of states within America. MLM's require tedious marketing tactics also, such as face-to-face marketing to recruit your team.





Final Word
---
Pro's
Ameriplan has affordable health care plans for the US.
Inexpensive business opportunity to be apart of.
Ameriplan is a trusted organisation.
Con's
Ameriplan programs are not insurance packs.
The Freedom At Home Team aim to get you to involved with the Ameriplan MLM opportunity.
Limited to the US nation.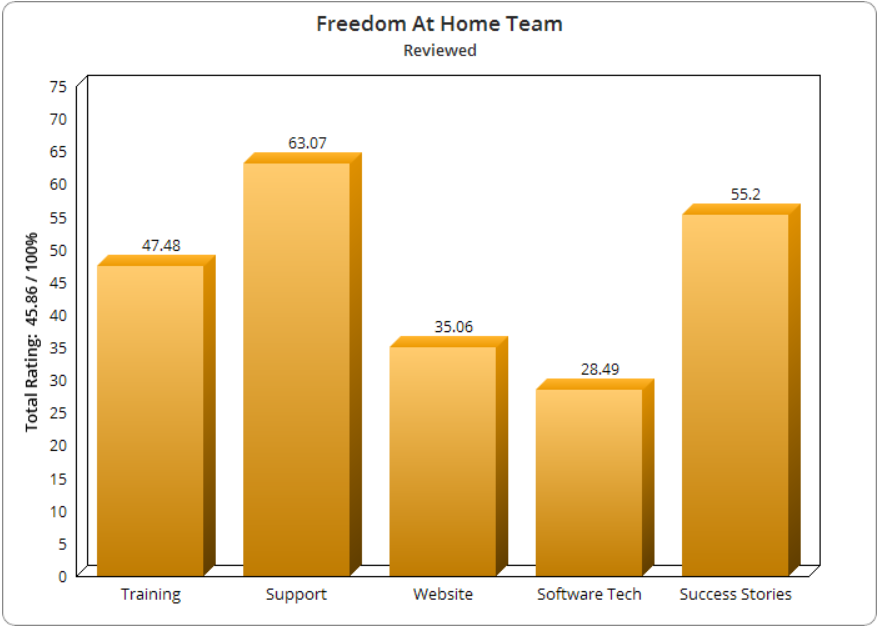 The Freedom At Home Team isn't a team. It's just a keyword branded domain name. There is one face behind the company. Janie Jones, who wants you to join her downline as an Ameriplan USA benefit consultant.
That way, Janie earns residual income from your involvement. Janie will inspire you to build your own down line of Ameriplan benefit consultants, so you can earn residual income too. Then so on, and so forth.
You Want My Advice? Stay Away From MLM Proposals, As They Typically Benefit The Hierarchy Of The Company. Ever Heard Of Affiliate Marketing? Learn How To
Earn Affiliate Commissions

, Even Residual Commissions With A

Proven To Work System

Featuring Some Real Affiliate Game Changers.
()

Read how I got started in affiliate marketing back in 2018 and see some of the results I achieved and how you can adopt them in your venture. I'll show you a free affiliate business start-up which is unheard of.

Have you been a customer of Ameriplan before reading? Have you had any kind of involvement with the benefit consultant scheme? Tell us more! Stay safe and share.




Freedom At Home Business Sends You To Ameriplan…

Comments
---