Opinionated Aussie:
$0.00 (Free)
Training -

26.49%

Support -

35.38%

Website -

84.2%

Software Tech -

36.26%

Success Stories -

42.11%
Brief Summary:
At Opinionated Aussie you will be handing over your email and some personal details. Which will allow you to voluntarily select what survey providers you want to be apart of. Opinionated Aussie is nothing more than an email capture page that claims you can earn $300.00 per month taking surveys. They cannot guarantee that and its quite unlikely you will.
---
SURVEYS ARE BORING ~ Experience What A Real Beginner Friendly Platform Feels Like…
---

Wondering if Opinionated Aussie is a legitimate survey referrer? The Opinionated Aussie website simply acts like the middleman concept. You register through the Opinionated Aussie portal.
To then be recommended to elect multiple survey offerings from numerous survey companies registered online.
Big brands such as: YouGov; Toluna Influencers; LifePoints; LiveTribe; MyOpinions; Opinion World and Valued Opinions.
We've reviewed another company using a similar method to getting surveys delivered fast to consumers, they're called Survey Compare. Survey Compare have their own gateway funnel that links you to numerous survey businesses.
Opinionated Aussie has been built for Australian residents only. Can Opinionated Aussie reliably earn you a good $300.00 per month as they claim? We shall find out.
---
Table Of Contents

Jump to…
# Opinionated Aussie Review
# How Does Opinionated Aussie Work
# Is Opinionated Aussie Legit
# Pro's VS Con's
# Comments
---
Internet Marketing Education, Tools, Networking & Support!
Do you Hunger for the Truth About How People are Really Becoming Successful Online...
---
Opinionated Aussie Review
---
*Parent Company: Top 10 Best Paid Surveys – C20 Media Limited


*Brand: Opinionated Aussie
*Alternate Known Names: Aussie Opinions
*Domain Name: https://www.opinionatedaussie.com
*Domain Age: 21st/JUN/2019
*Hosting Registrar: Tucows Domains Inc
*Launch Date: 2019
*Domain Authority: Does not qualify
*Linking Root Domains: Does not qualify
*Ranking Keywords: Does not qualify
*Spam Score: Does not qualify
*Website Asset Value: $885.00 (Calculated by traffic intake)
*Address/Headquarters: 2 The Old Grain Store, Mosley's Farm, Bury Street, Edmunds Suffolk, IP28 6JY
*Contact Options:
email: privacy@top10bestpaidsurveys.co.uk
email: unsubscribe@top10bestpaidsurveys.co.uk
*Services Offered:
---
---
---
---
---
---
---
*Community Size: 2,500+
*Payment/Payout Currency: Australian Dollar (AUD)
*Costs: $0.00 (Free)
*Compensation Plan: Earn income for each completed survey you finish
*Affiliate/Referral Program: No, you are the person who is referred to survey companies on their behalf
*Up-sells: None
*Training: 26.49%
*Support: 35.38%
*Website: 84.20%
*Software Tech: 36.26%
*Success Stories: 42.11%
*Verdict: Allows you to join multiple survey companies faster than doing it individually yourself





How Does Opinionated Aussie Work
---
How Opinionated Aussie works is simple. You land on their website, follow their instructions. Choose the survey companies you want to receive invitations from.
Go to your email inbox, finish signing up to those survey companies you elected to subscribe with. Then, they can start sending you interesting surveys based on your profile details provided at each company.

It will be in your best interest to completely fill out each companies profile sector to full capacity, to put yourself in the best position for receiving survey invites around the clock.
That's basically the process. It's a straight forward way to earn minimal amounts of revenue, if you end up putting in many hours of boring survey work.
Filling out surveys, has been one of the easiest methods of earning income online for decades now. I personally could not find the enthusiasm to do survey after survey for a few dollars or less.





Is Opinionated Aussie Legit
---
Opinionated Aussie says you can earn up to $50.00 per survey. This is hardly ever the case, it's quite rare to see a genuine $50.00 survey
anywhere. The going rate sits at about $2.00 per survey and can take 30 minutes to complete.
This is a good ball park figure. Not all surveys can be completed too. There are cut off points during surveys that disallow you to finish them off. It can jeopardise your full survey earnings too.
The Opinionated Aussie company is essentially a survey affiliate company. They get you to sign up to various survey giants and I'm sure for every survey you complete. Opinionated Aussie earns a small percentage on the side for your efforts made.
Opinionated Aussie is pretty legitimate. There is no wrong doing by them. Survey/questionnaires become very repetitive and boring real fast. So, you'll likely need to find an alternative way to keep yourself busy, challenged and progressing forward.
See how easy it is to set up your first affiliate marketing business online. At least you have the potential to grow income to unfathomable proportions if done the right way. It can be achieved by staying obedient to the system that's been proven to work for others.





Final Word
---
Pro's
Join multiple survey companies at once.
One of the easiest methods to generate some income online.
Very straight forward work.
Some surveys can be worth a nice chunk.
No lock in contracts. Leave, or give up whenever you decide.
Con's
You don't actually make that much income per survey.
If you were to do surveys full-time, you would earn less than what a full-time job will offer you.
Repetitive stuff which can lead to losing interest real quickly.
You are not guaranteed surveys around the clock.
If you get caught manipulating the surveys, falsifying answers, you can be suspended/terminated.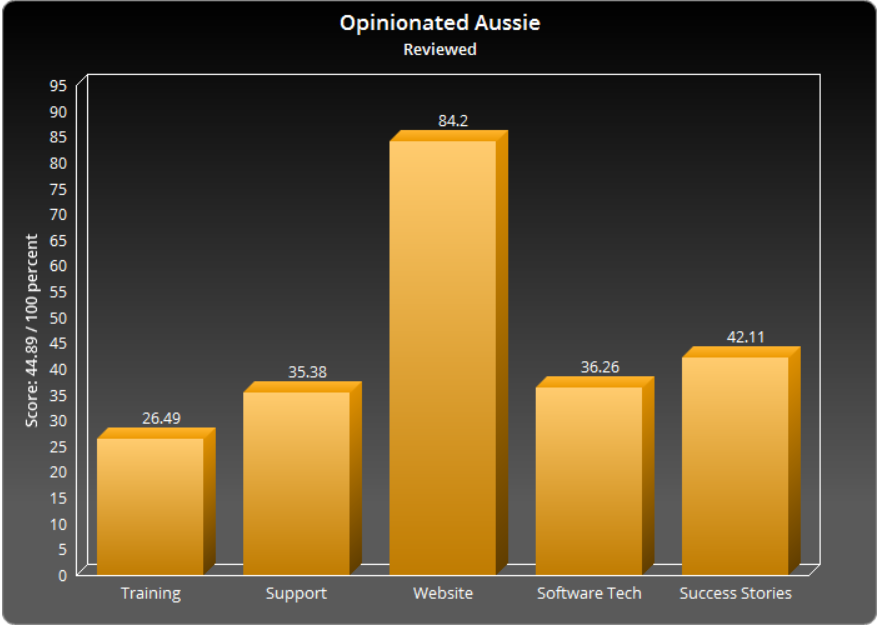 Opinionated Aussie surveys does not have their own platform where you can login and take surveys regularly. They are purely a service offering more of what you seek. Multiple survey opportunities at once.
The truth is, you will not make a stable income with survey questionnaires, no matter how much you try, unless your lifestyle is inexpensive.
Your days and nights will be filled to the tee with surveys if you can get them flooding in. Many people use survey hunting as a gateway into something else, so save the time and hassle and delve straight into a respectable internet opportunity instead.
Network, Communicate, Receive Instant Help, Get Educated In Building An Online Business Through A
Step-By-Step

Process. So Much Can Be Learned & Adapted Into Your Online Presence Before You Need To Scale It Out. If YOU Follow The Course Every Step Of The Way You Should Be Able To Make Your First Commissions, With Many More To Come.
()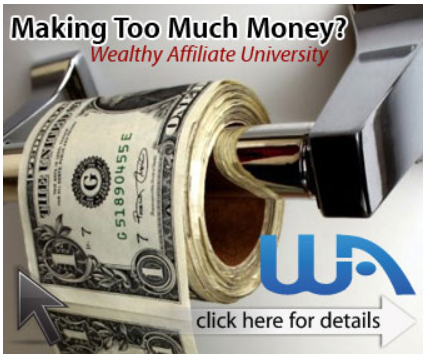 If you are a genuine person seeking a genuine opportunity without too much competition. Take a look at our main recommendation. Read how they can get you hurdling toward success online.
Opinionated Aussie is pretty new. All they do is ship you off to various survey producing businesses out of there control. Have you any further questions or statements you'd like to add. Leave it in the comments below. Stay safe online and share this article on your favourite social media outlet.




Opinionated Aussie probably attracts them Aussie bogan half wits…
Comments
---