Greg Secker - Learn To Trade:
£2,000 - £3,000
Training -

85.29%

Support -

65.1%

Website -

71.86%

Software Tech -

48.7%

Success Stories -

47.49%
Brief Summary:
Are you ready to dabble in the volatile world of Forex trading? If you are 100% committed, get mentored by Greg Secker because he is a true professional speculator of currencies. Boasting decades of trading experience. Stay up to date with the latest market trends.
---
SCREW SPECULATING CURRENCIES ~ I Would Rather Build An Online Asset Instead…
---
Greg Secker Forex trading courses can introduce beginners to the world of currency trading.
Whether a trader needs online lessons or an offline mentor, Greg Secker is the CEO and founder of Learn to Trade.
From his humble beginnings in the home classroom, Secker has transformed the company into what it is now, one of the world's upfront providers of Forex trading training.
Greg Secker's Foreign Exchange training program has grown by leaps and bounds for a variety of reasons.
While many people felt that currency trading was something big banks should embrace, Secker saw the benefit of smaller investors trading currencies.
However, the dreams of a quick and easy path to financial freedom are being used to attract a new generation to risky foreign exchange trading from home.
Read on to find out if Greg Secker's web class/lifestyle trader trading website is one of them. Is it a scam or a legit strategy?
---
TABLE OF CONTENTS

Jump to…
# Greg Secker Review
# About Lifestyle Trader
# Who is Greg Secker
# Who is it for
# Greg Secker Course / Costs
# Is Greg Secker a Scam
# Pro's VS Con's
# Comments
---
Internet Marketing Education, Tools, Networking & Support!
Do you Hunger for the Truth About How People are Really Becoming Successful Online...
---
Greg Secker Review
---
*Parent Company: Knowledge To Action Group Ltd


*ACN: 138 178 542
*ABN: 98 138 178 542
*ASFL: 339557
*VAT: GB832776310
*Brand: Lifestyle Trader
*Alternate Known Names: Learn To Trade
*Domain Name:
https://www.learntotrade.com.au
https://www.learntotrade.co.uk
*Launch Date: April, 2003
*Domain Authority: 33/100
*Linking Root Domains: 871
*Ranking Keywords: 420
*Spam Score: 1%
*Website Asset Value: $14,762
*Address/Headquarters:
Learn To Trade Pty Ltd, Level 12, 141 Walker Street, 2060 North Sydney NSW, Australia
18 Quayside Lodge, William Morris Way, Fulham, London, SW6 2UZ
*Trading Hours: 9am – 5pm (AEST)
*Founder: Greg Secker
*Contact Methods:
email: info@learntotrade.com.au
email: info@learntotrade.co.uk
*Social Media Presence:
Facebook | @LearnToTrade.Australia – 86,578 likes, 87,438 follows
Twitter | @LTTAustralia – 1,970 followers
Instagram | learn_to_trade_australia – 2,948 followers
LinkedIn | Greg Secker – 500+ connections
YouTube | Greg Secker – Learn To Trade – 142k subscribers
*Resources Offered:
---
Foreign Exchange trading workshops
---
Proven trading strategies
---
---
Greg's recommended trading platform
---
---
---
---
*Community Size: 300,000+
*Cost/Price Tag: £2,000 to £3,000
*Affiliate Program: The page is under development
*Training: 85.29%
*Support: 65.10%
*Website: 71.86%
*Software Tech: 48.70%
*Success Stories: 47.49%
*Verdict: Following over the shoulder of a master trader is always going to be advantageous in any situation





What Is Greg Secker Lifestyle Trader About
---
Currency trading is referred to as the buying of one currency and selling another at the same time.
In forex, traders seek to make a profit by buying and selling currencies through actively speculating on the direction different currencies are likely to take in the nearest future.
Learn to Trade takes an alternate approach by teaching people the strategies to implement, giving them a real-life trading experience as they begin to navigate the world of Forex trading.
Greg strongly believes that traders need to know what is happening to their investment when they take certain actions, as well as why they need to understand what is happening in the market.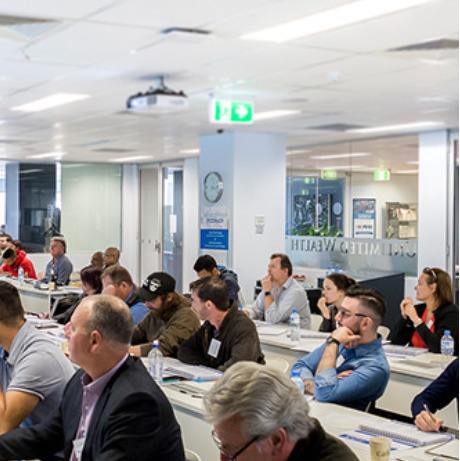 By giving your delegates the opportunity to learn the fundamentals of Forex trading in an elegant environment and then giving them the opportunity to experience teaching with expert trainer coach guidance by their side, beginner traders who are just starting out can put what they learn by doing it in a supportive environment.
This helps them gain the practical skills they need and the confidence to trade with a level of balance that also involves knowing when not to trade.
Learning Forex trading strategies and skills is not a matter of studying the content pages inside and out.
While you need a strong foundation and a general understanding of the basics, it is also essential to be adaptable and flexible, as well as be willing to learn and try new things.
As different conditions arise, companies are constantly looking for new algorithms and trading robots.
Learn to Trade understands how crucial it is for their traders to be aware of all market updates and to ensure this happens, trainers receive new training manuals every time there is an update and also regularly attend specialist training seminars.
As Greg's business has grown, including making training options available to Learn to Trade delegates.
Not everyone is willing to spend their days glued to a computer screen, so teaching late-day trading strategies to people short on time has proven extremely effective.
About Greg Secker
---
Greg Secker is the CEO as well as the founder of Learn to Trade.
From his humble beginnings in the home classroom, Secker has transformed the company into what it is now, one of the world's upfront providers of Forex trading training.
Greg Secker's Forex training program has grown by leaps and bounds for a variety of reasons.
While many people felt that currency trading was something big banks should embrace, Secker saw the benefit for smaller investors who
At the age of 27, Greg Secker was able to leave the corporate world and start operating at home.
As the people surrounding him began to realize his success, his home soon became a learning environment for friends and family eager to discover how Greg Secker was able to trade the Forex market so successfully.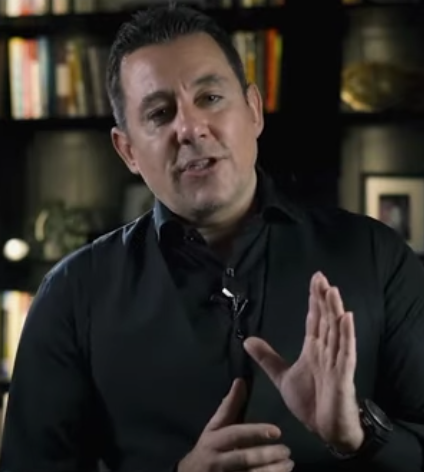 He started with a job as an IT trading technologist for Thomas Cook Financial Services in a forex trading room.
When he realized how much traders were making, he wanted to get in on the Forex trading action, so he began to learn how to more accurately deliver real-time currency pricing to clients, called the Virtual Trading Desk ™.
Much of the success of the VTD is due to Greg learning how to trade and integrate the Forex trading strategies used on the Thomas Cook trading floor into an easy-to-use platform out of the box for successful forex trading.
In 2003, Greg decided to launch his forex trading training company, Learn to Trade.
The main difference between what Greg had established and what was currently offered in the Forex training environment was a combination of a training environment that also included a trading room, where students could learn first-hand how to trade. In a real business environment.
In 2009, Learn to Trade had offices in London, Sydney, Johannesburg, and Cape Town.
The company was a finalist in the London Excellence Awards 2010 and ranked 49th in the Sunday Times Fast Track 100 Awards 2010. In 2012 and 2013, Learn to Trade was voted Best FX Educator.
Since 2003, more than 300,000 people have participated in Learn to Trade.
Greg is often asked for his expert opinion on the direction of the market.
He has spoken on CNBC, Bloomberg, and others.
As an internationally recognized speaker, he as well speaks alongside other successful personalities such as Sir Richard Branson, Robert Kiyosaki, Dr. De Martini, Anthony Robbins, and many others.
Greg is also known for his philanthropy efforts in the Philippines and has been a qualified helicopter pilot for over a decade now.
Learn to Trade is a pioneer when it comes to teaching Forex trading strategies.
Many Forex education specialists are pedaling to get rich quickly on schemes that involve complicated software combined with classroom learning.





Who is Greg Secker For
---
This Masterclass course is for you if you want to:
Learn the trading tools and language used by traders.
Learn the basics of forex trading.
Become a low-risk commodities trader.
Become a successful long-term trader.
Greg Secker Course Details
---
This course sets the stage for becoming a successful forex trader.
Most of the education is provided through beautiful 3D rendered training videos that explain the Trade in a simple but effective way.
The exact amount of the course is not clearly advertised and will only be clarified if requested.
This is because Learn to Trade often offers discounted prices and limited-time offers.
The course consists of two days of theoretical training and the third day of practical experience, complemented by three individual sessions.
This Learn to Trade course provides a guide to finding, executing, and automating successful trades, offers a live forex trading experience, and studies forex trading strategies. Also, prioritize risk management and time efficiency when trading.
Explore four trading strategies that Learn to Trade refers to as Phase Shift 180, T Wave, Forex Interbank Radar, and Money Market Breakout.
The course offers individual coaching and has an access area for graduates.
It seems that the starting point for this course is to sign up for the free two-hour Learn to Trade seminar through their website.
Pricing information is not available, but it appears that the initial subscription to the Learn to Trade package is free.
Research suggests that the joint cost ranges from £2,000 to £3,000
Day one:
The first day of the course is designed to take you through the fundamentals of forex trading.
Wishes:
Learn the basic terminology and learn about exchange rates.
Discuss topics including advanced price action and cyclically, which form the basis of all technical analysis.
Covers common trading strategies.
Learn how to perform an operation.
The first day also includes an "Emotional Mastery" section, which guides students through the principles of business psychology.
This is an important aspect of any business education.
Learning to manage emotions like "fear of losing something" is the key to minimizing potential losses.
Day two:
The second day becomes more practical and will begin with an introduction to the SmartCharts platform.
This is the commercial software that you will use for the rest of the course.
You will be introduced to their features and functionality, as well as how to use them more efficiently to identify and execute successful trades.
The course then moves on to the five strategies Learn to Trade recommends for profitable forex trading:
Phase shift 180.
Trend tracer.
Pip broker.
Reversal of volatility.
Forex T-Wave.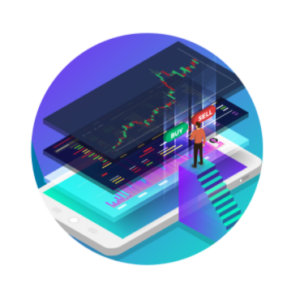 You will end the day with a forex and news session, where you will learn the vital skill of predicting market movement based on global events and take an in-depth look at managing risk.
You will then complete your theoretical training by working on your trading plan based on everything you have learned in previous sessions.
Day Three:
The last day of the course allows you to put into practice what you have learned in the live operating room under the guidance of your tutors.
You will use your trading account to trade in real-time with your funds.





Is Greg Secker a Scam
---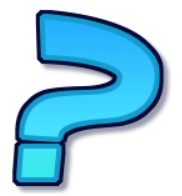 Greg Secker is not a scam artist.
There are hundreds of articles and pages on Greg and his influence on the Forex market.
He has good reviews and naysayers, but it's very natural for any product manufacturer with as many customers as he has to have haters.
However, there is a controversy that he makes money selling "educational courses" or seminars at exorbitant prices.
The most interactive training and mentoring support appear to require payment.
Make sure you understand all the costs in advance before committing to his regime.





Final Word
---
Pro's:
Learn to Trade tutors come from professional trading experience and are trained to deliver course content in a way that is simple for beginners to understand.
Expert tutors.
Learn to Trade offers an engaging experience that combines theoretical knowledge with practical experience.
Individual lessons.
Con's:
There is no exact information on prices.
The forex strategies that you will be taught are programmed into the SmartCharts AI functionality, making them easier to implement. However, this will cause some restrictions when you try to get acquainted with other trading platforms.
Hidden costs.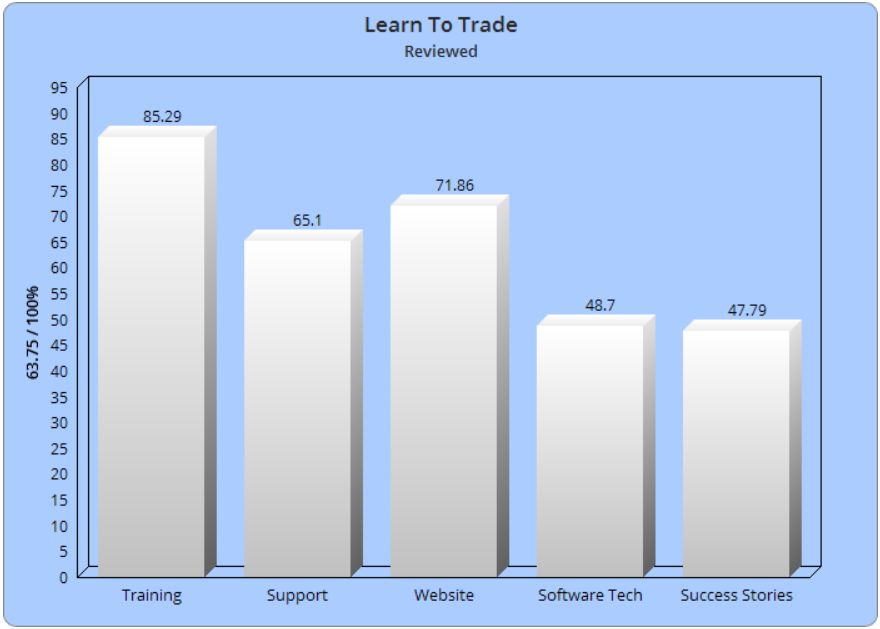 One thing is clear, Greg Secker is an experienced trader and his Learn to Trade course is an effective course.
However, it is not cheap.
Get educated, brainstorm, report all within the exact same course.
This is definitely the main benefit of the service and for someone who does not do well in forex.
Lifestyle Trader may be the solution to your trading woes.
STOP Traffic! If You're More Of Gambler When It Comes To Trading, Then Your Long-Term Results Will Possibly Be Unsuccessful. That's Why YOU Should Always

Expand Your Earning Options

. Start A Lucrative Website Asset From One Of The Best Platforms Today Without Any Investment!
()

This very website you are reading from today (ScamVSLegit) is a bi-product of the amazing services provided from that platform recommended just now. Read a full comprehensive review about it.
I hope you are informed of Greg Secker and his trading gig. If you've experienced his trading program you should leave a rating for his overall service, drop a comment, send a share and best of skill for your future trades.




Greg Secker Foundation philanthropy is brilliant so check it out…
Comments
---