Tony Robbins:
Upwards of $5,000
Training -

91.59%

Support -

78.05%

Website -

86.22%

Software Tech -

84.13%

Success Stories -

90.78%
Brief Summary:
If you truly want your mind blown then attend one of Tony Robbins live seminars. Even virtual ones are known to be riveting. So, just what is Tony Robbins selling you over at Tonyrobbins.com? You will soon find out.
---
OUR RECOMMENDATION ~ Journey Into The Vast World Of Affiliate/Internet Marketing…
---
Iconic public figure Tony Robbins is referred to as the world's premiere performance coach.
A job that involves selling out stadiums with life coaching seminars as well as serving as a sort of leadership consultant to clients such as billionaire investor Paul Tudor Jones and Salesforce CEO Marc Benioff.
It's a career path he carved out for himself.
Tony Robbins is almost everywhere on TV today with 30 and 60-minute infomercials.
With such exposure, people usually ask, "Is Tony Robbins a fraud, a scam artist, or a legit giant?"
Before you put down your hard-earned money, read this article to review what Tony Robbins is really selling here.
---
TABLE OF CONTENTS

Jump to

…
# Tony Robbins Review
# About Events & Coaching
# Tony Robbins Mini Biography
# Who is it for
# Courses & Costs
# Is Tony Robbins a Scam Artist
# Pro's VS Con's
# Comments
---
Internet Marketing Education, Tools, Networking & Support!
Do you Hunger for the Truth About How People are Really Becoming Successful Online...
---
Tony Robbins Review
---
*Parent Company: Tony Robbins Holdings, Inc


*Brand: Tony Robbins
*Alternate Known Names: AJ Robbins
*Domain Name: https://www.tonyrobbins.com
*Domain Age: 3rd/MAY/1997
*Hosting Registrar: Network Solutions, LLC
*Domain Authority: 73/100
*Linking Root Domains: 22.7k
*Ranking Keywords: 36.9k
*Spam Score: 1%
*Website Asset Value: $2,120,800
*Address/Headquarters: 9051 Mira Mesa Boulevard, P.O. Box 261229 San Diego, California 92126
*Founder: Tony Robbins
*Contact Info:
email: customerservice@tonyrobbins.com
phone: 1-855-396-4973
*Social Media Presence:
Facebook | Tony Robbins – 5.7M followers
Twitter | Tony Robbins – 3.1M followers
LinkedIn | Tony Robbins – 6.8M followers
Instagram | tonyrobbins – 5.8M followers
YouTube | Tony Robbins – 1.25M subscribers
*Resources Offered:
---
---
Health and Vitality advice
---
---
---
---
---
Supplements & training systems
---
---
---
---
*Payment/Payout Currency: United States Dollar (USD)
*Cost/Price Tag: Can go upwards of $5,000
*Affiliate Program: Yes, found at both Commission Junction and Avantlink
*Up-Sells: Not that kind of business
*Training: 91.59%
*Support: 78.05%
*Website: 86.22%
*Software Tech: 84.13%
*Success Stories: 90.78%
*Verdict: Tony Robbins can do it all and is one of the most iconic guru of our time





About Tony Robbins Events & Coaching
---
The guru himself, Tony Robbins is a motivational speaker who hosts numerous seminars each year.
Through his seminars, Robbins assists the public in everything from business to various areas of their personal life.
With so many Tony Robbins events to select from, there are three not to be missed:
Unleash the Power within.
Date With Destiny.
Leadership Academy.
Releasing your inner power is a phenomenal experience.
It can be a powerful catalyst for drastic change.
It gives you an idea of what can be, if you make it happen.
It's so energizing and motivating.
For some, it is life-changing, and for others, it's just fun.
But whatever feelings, goals, or changes Unleash Inner Power has sparked within, the value of the experience doesn't have to stop after the event.
You can harness that same energy, that new mindset, or those new goals and push forward in the grand challenge that we call life.
You will definitely be encouraged (many times, I guess) to sign up for the Tony Robbins training program, and for a good reason.
Not only can personal coaching help you clarify where you want to go, or what is preventing you from getting there, but a personal coach can also focus on specific strategies to help you get there.

Giving you the responsibility needed to stay motivated to implement those systems and habits of a successful individual.
Personal coaching is a powerful instrument to help you on your journey.
Mr, Robbins is characterized as a self-made millionaire and current life coach, Tony Robbins is referred to as one of the oldest advocates of motivational speech and self-awareness.
At 59, he has had supporters and detractors of him over the years, making him a somewhat controversial figure.
Tony Robbins uses methods like "anchoring" to achieve desired goals.
He also uses a firewall and other devices like metaphors to convince people that anything is possible.
Modeling plays a vital role in Robbins' teachings.
He teaches his students to use their good will, be powerful with a positive behavior to benefit in life by modeling desired behavior patterns in the area they want to improve.





Tony Robbins Biography
---
Tony Robbins was originally named Anthony J, Mahovoric on February 29, 1960, in Glendora, California and was born into a working-class family.
When he was 12 years old, his last name became "Robbins," the last name of his stepfather Jim Robbins, who legally adopted him.
Tony was the oldest of three siblings and the family lived in Azusa, California.
As a teenager, Tony discovered that he had a gift for public speaking and interest in inspiring authors like Dale Carnegie.
Robbins grew up in North Hollywood and was the oldest of 3 siblings.
His mother was addicted to alcohol and drugs and she was physically abusive; Robbins said, "and I had to protect my brother and sister, so I became a practical psychologist out of necessity."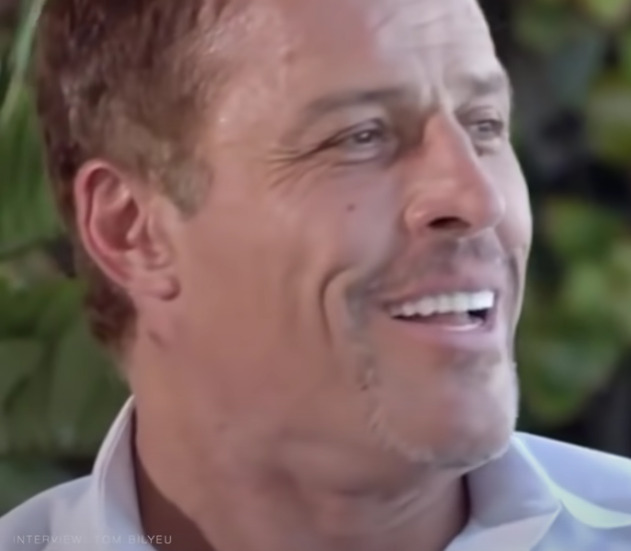 At 17, Robbins was working as a janitor after school and helping people travel on weekends to earn an income and help his family.
He was taking a break when he asked the owner of the place, who was a family friend, "My dad said you were a loser, and why are you so successful now?"
"The man told him that he began to change his life after attending a Jim Rohn seminar, "which he described as "a man takes everything that he has learned in 20, 30 years of his life and pours it out, in about four hours."
Robbins asked if the owner could get him to attend an upcoming seminar for free, in which the owner said that he could, but that he would not, as Robbins would not appreciate it.
Robbins was making $40 a week and a seminar ticket was $35.
"I made the big decision to spend a week's salary to go to this event, and I sat there and was mesmerized," Robbins said.
"And that's what started the game for me."
And the rest is history.
Over time his conglomerate grew.
Just like his height, now standing at around 6ft 6in or 201cm.
Tony Robbins went from poverty and childhood trauma to becoming one of the world's most recognized motivational speakers and life coaches.
Some of his accomplishments range from Infomercials from the 1980s, self-help seminars, bestselling books, his resort in Fiji, an award-winning documentary, a cult hit comedy playing himself as a mystical guru in film Shallow Hal – these are little of the fruits of his career.
Robbins made the kinds of business decisions in his life that earned him titles like "The CEO's Whisperer" and awards like "Outstanding Humanitarian."





Who Is Tony Robbins For
---
If you are interested in empowering your career or personal life, we recommend that you attend Tony Robbins' seminar; it's definitely for you.
Only do so if you can truly afford it.
Assuming that you are looking for a boost in your professional life, the cost of the ticket may be negligible as Robbins has pushed people towards promotions or new career paths that have brought them more happiness.





Tony Robbins Course And Costs
---
Robbins seminars have different subject ranges and costs.
Each topic is different, but costs range from $2,500 to $5,000, while some may possess a general admission price of as low as $650.
Listed below are their various popular programs and what they entail:
1) Unleash the Power Within:
Unleash the Power Within is a 4 days program that runs in conjunction with Tony Robbins' Unleash the Power Within (UPW) event…
Now available virtually!
Youth between the ages of 14-17 participate in UPW as a collective group with experienced event captains.
This seminar is specifically designed to remove limitations and work on wealth management as well as psychological barriers that you may encounter.
Currently a webinar due to the impact of Covid-19, they range from $395 to $1995.
There are preparations you can complete before you start enhancing the experience, and there are ways to access live Q&A sessions and discounts on future events for a higher rate.
Together they create discoveries, go beyond limiting fears and beliefs, achieve goals, and fulfill true desires.
The Foundation unveiled its first UPW youth leadership program in Orlando, Florida, in 2004.
Hundreds of students, ages 14 to 17, have entered the fire or smashed the tables with a group of peers in this ever-changing program of life, learning the skills to lead in their own lives.
Acceptance into the program is normally based on meeting all application requirements.

2) Date With Destiny:
Date With Destiny is one of Tony Robbins' most exclusive events, held only twice a year.
The event takes place in varieties of locations each year and takes place over six days.
This Tony Robbins event is designed to aid people in learning what motivates them as well as what gives them passion in life.
Among the most notable character of Date With Destiny is its totally immersive atmosphere.
During the event, attendees receive guidance on how to find what motivates them, allowing them to plan the life of their dreams.
Each day presents a specific topic, these topics are:
"Preparation day": participants learn who they are and what they want out of life.
Evaluation Day: Participants learn about their reactions and how their reactions modulate their life events.
"Discovery Day": Participants discover the rules and values that govern their lives.
"Relationship Day": Participants learn the secrets to finding, creating, and maintaining the long-lasting and passionate relationships they deserve.
"Transformation Day" – Participants set the rules and values by which they will thrive and live a life of fun and pleasure.
"Integration Day": Participants learn to integrate and apply the knowledge acquired during the seminar in a lasting way.
Date With Destiny is one of Tony Robbins' most intense seminars.
Each day can last up to 15 hours in total and can include vigorous activities.
Those interested in participating must be well-prepared, both physically and mentally.

3) LEADERSHIP ACADEMY:
For this virtual live event, Tony assembled a team of experts and created a seminar to teach his unique leadership style.
The four-day event mostly covers a variety of topics, including understanding psychology, human needs that guide people's behavior, NLP (Neuro-Linguistic Programming), along with the tools and strategies Tony has developed to quickly connect and inspire great changes in others.
It will allow you to break the limits that hold you back, and it will allow you to greatly improve the confidence and motivation in yourself and in your team.
You will learn a lot during the four-day seminar.
Some of the most important steps are:
The seven steps to creating lasting change.
NLP Techniques (Neurolinguistic Programming).
The beliefs and psychology of a leader.
How to work and build teams.
How to face and overcome adversity.
What it means to be a leader.
The Leadership Academy is based on the Tony Robbins leadership training system.
One of the special things about this program is that it represents numerous styles of leadership.
It also offers a total immersion experience and teaches a variety of skills, including:
Neuro Associative conditioning.
Neuro-Linguistic Programming.
Persuasion.
Motivational coaching.
Non-verbal communication.

Among the many great features of Leadership Academy are those who participate in the practice and receive feedback in real-time while participating in the program.
This makes it a fantastic program for anyone who wants to go the extra mile and achieve results in the corporate world.





Is Tony Robbins Events and Coaching a Scam
---
Tony Robbins-Events & Coaching is not a scam.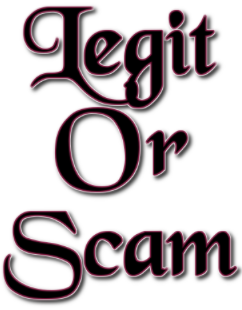 Robbins is an established entrepreneur who teaches popular self-improvement concepts.
However, he stands out for his highly compelling and fascinating charisma.
However, according to his seminar reviews, he is primarily a businessman, not a therapist.
He charges thousands of dollars per individual and sells his products as a business tactic.
He overcame enormous difficulties during his childhood and made his way by working hard and learning from his struggles.
Using the pain he experienced in his youth to show his followers that there is a way to overcome difficulties and achieve a successful life.
Robbins built a business empire from scratch.
He continues to expand his business footprint by forging strategic partnerships with his high-profile clients.





Final Word
---
Pro's:
Experience one of the best live speakers.
In addition to the course on relationships, students can rely on its credibility due to Robbins personal success in the topics he offers: sustained weight loss, wealth creation, and business acumen.
Always interactive with his audience which helps you have some confidence in yourself.
This workshop offers you the opportunity to perform different tasks that in turn accompany you for up to months and help you clean yourself.
Tony Robbins is a great speaker and, in my opinion, one of the best. He is very funny, dynamic, and very interactive with his audience. For many, the price of admission alone is worth it.
Con's:
No refund policy.
Expensive.
Some courses appear to be extended extracts of content from larger courses, but you are required to pay the same price as other courses.
Tony would not be directly present for two of the four days of seminars.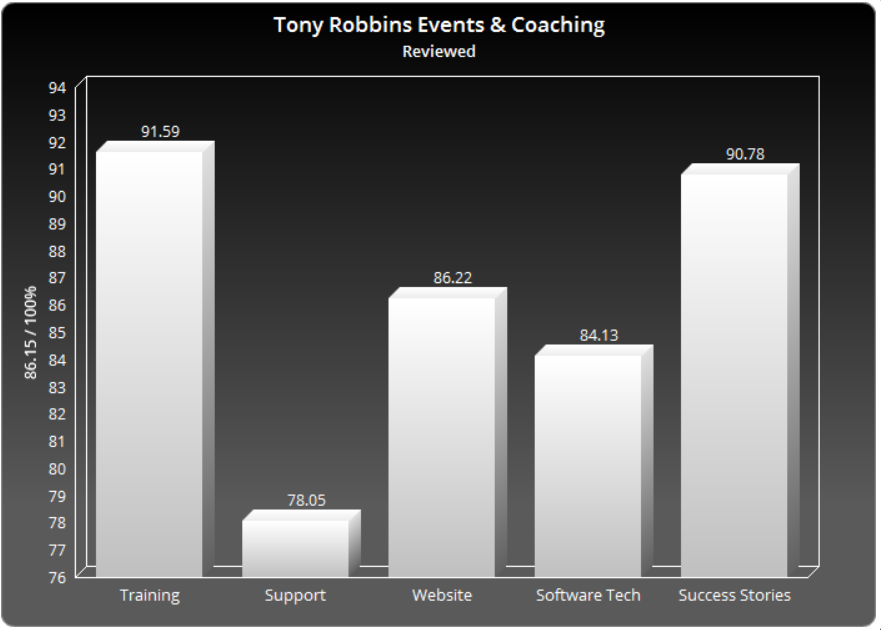 Robbins seminars and courses try to identify our habits, our beliefs, our history, our values, and our conditioning.
So when we look at suffering and we understand that these beliefs and all these conditioning can cause us all the suffering that we have been through.
The goal of these programs is to break these molds and install a completely new operating plan.
Tony does it with meditations, strategies, and techniques.
He is a master of neurolinguistic programming and uses many NLP techniques.
Most importantly, Tony helps you enter the state where he changes you to the best version of yourself.
It seems legit to me.
To Drastically Change The Subject. Have You Heard Of Affiliate Marketing? Something That

Tony Robbins Does Not Teach

. I Can Help YOU Get Started With It For Free. Huge Earnings Potential In This Business If YOU Have The Right Mindset.
()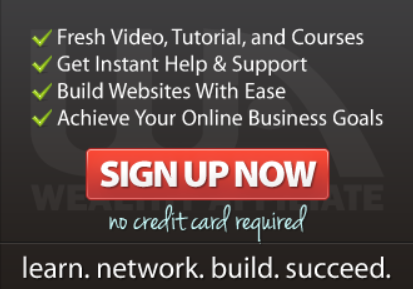 Do you want to know more about affiliate marketing and what the platform actually does? Look no further, as we have all details in this review.
You just read our take on Tony Robbins and his amazing contribution he provides for his followers. Tony Robbins is one of the most influential business gurus alive today. Drop a thought and possibly a social media share before you go, cheers.




You will find Tony Robbins driving down his own lane at 61 mph…
Comments
---