Lurn:
$0.00 (FREE) - $997.00
Training -

87.28%

Support -

79.34%

Website -

63.2%

Software Tech -

70.17%

Success Stories -

75.8%
Brief Summary:
If you're seeking actionable and high quality training in all aspects of internet business. Lurn has you covered. There are tons of free and paid training resources created by experts in the field. Anik Singal is the owner of Lurn and has established his company in a positive light. Students are flocking in from around the world.
---
INTERESTED SOLELY WITH AFFILIATE MARKETING ~ Access Everything You Need To Become A Fully-Fledged Marketer…
---
Lurn digital marketing is an online strategy with the aim of promoting a company's product or service by increasing engagement, traffic, and conversions.
Digital marketing is regarded as one of the most effective ways to reach potential customers on a large scale but producing a campaign is expensive and time-consuming, and there is no guarantee that it will guarantee a positive Return On Investment (ROI).
Understanding how to reach, connect, and convert leads can be overwhelming; hence it's always a nice idea to examine brands that have been very successful and analyze what they're doing.
Lurn is a membership program for those who aspire to be successful in internet marketing.
Lurn has become the backbone for entrepreneurs who are dedicated to launching a successful and scalable online business.
They have earned more than $150 million online over the last 15 years working with more than 500,000 students around the world.
---
TABLE OF CONTENTS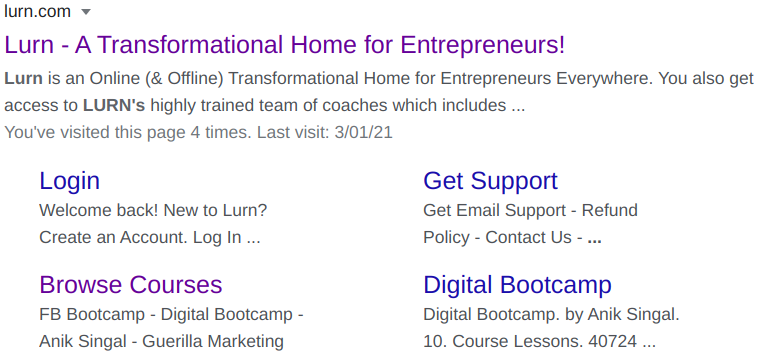 Jump to…
# Lurn Review
# About Lurn
# About Anik Singal
# Lurn Courses
# Is Lurn A Scam
# Pro's VS Con's
# Comments
---
Internet Marketing Education, Tools, Networking & Support!
Do you Hunger for the Truth About How People are Really Becoming Successful Online...
---
Lurn Review
---
*Company: Lurn


*Alternate Known Names: Lurn Nation
*Domain Name: https://lurn.com
*Bootcamp Access: https://bootcamp.lurn.com
*Domain Age: 12th/JULY/2001
*Hosting Registrar: NAMECHEAP INC
*Year Launched: 2004
*Domain Authority: 39/100
*Linking Root Domains: 1.9K
*Ranking Keywords: 944+
*Spam Score: 24%
*Website Asset Value: $2,240,800
*Address/Headquarters: Lurn, Inc. 2098 Gaither Road, Rockville, Maryland 20850
*Founder: Anik Singal
*Contact Methods:
email – support@lurn.com
phone – (888) 477 9719
*Social Media Presence:
Facebook – @lurninc | 44,990+ likes, 48,084+ follows
YouTube – Lurn | 41.3K+ subscribers
Twitter – @lurninc | 1,356+ followers
Instagram – lurninc | 9,331+ followers
LinkedIn – Lurn Inc | 4,064+ followers
*Resources Offered:
---
---
---
---
---
---
---
---
Search Engine Optimisation (SEO)
---
---
---
---
*Community Size: 450,000+
*Payment/Payout Currency: United States Dollar (USD)
*Cost/Price Tag: $0.00 (Free) courses – Paid premium courses costing up to $1,000.00
*Compensation Plan: Earn 40% for all referred sales
*Affiliate Program: Yes (Lurn.GetAmbassador)
*Up-Sells: No, digital products are open for selection
*Training: 87.28%
*Support: 79.34%
*Website: 63.20%
*Software Tech: 70.17%
*Success Stories: 75.80%
*Verdict: Very legitimate education and support provided





What is Lurn All About
---
Lurn is the home of transformation for entrepreneurs, is a digital publishing, marketing, and education company based in Rockville, Maryland.
They provide a range of services and products, including live events and online training courses on different online marketing topics, online communities and publications for internet marketers, and online learning technology platforms for educators of professionals from marketing and business.
The sole objective of this online training is to prepare one in the competing market to build their position and ultimately settle for it.
They provide tools that can help you determine: the perfect location, the creation of valid product lines, the creation of digital products, the creation of your own member's area, etc.
They can also help you find: the right content authors, where to build sales pages, the right payment processors, the best affiliate marketplaces for products, the best subscription page templates, the best autoresponder apps to use, and even a members area page builder.
Consider Lurn as the much better upgrade than your average Wealth Dragons platform.
About Anik Singal
---
Anik Singal, CEO of Lurn, has been in the internet marketing world for over a decade.
He had a hard time as a beginner in this field.
His hard work eventually led to his success, and now he wants to ease the way for his students.
He began with a simple email marketing campaign when he was very young and has now grown into million-dollar projects.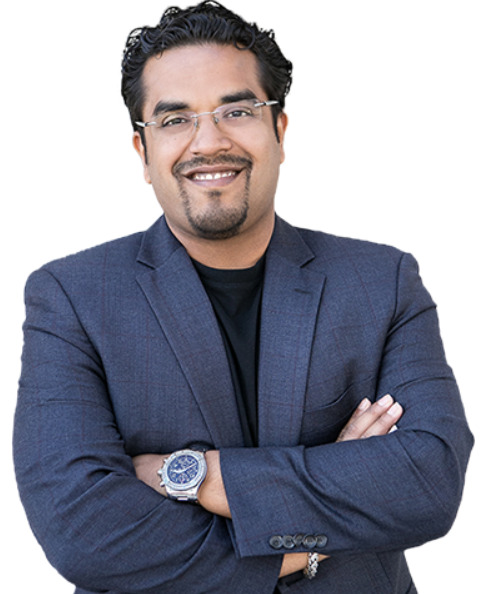 All of this has led him down the path of success that he now wishes to spread to others through his membership program called Lurn.
Anik Singal, Founder, and CEO of Lurn, Inc., is widely regarded by the industry as one of the most successful digital publishing marketer in the world.
His specialties include profit-making product launches, back end, and funnel creation, article marketing, search engine optimization, affiliate marketing, as well as business management consulting.
BusinessWeek recognized him in the top three of the Best American Entrepreneurs Under 25.
He is the CEO of Inc500 and is listed twice as one of the fastest-growing companies in America.
While Anik Singal was in college at the University of Maryland, MTech presented him with the Company of the Year award, and Hinman's CEO's named him Entrepreneur of the Year.





Lurn Training Course Details
---
Currently, Lurn has a library of more than 100 online courses, with nearly 400,000 students.
In addition to the courses, he will also be able to connect with other like-minded entrepreneurs in the Lurn Nation community.
The courses within the program can be free or cost a little or a lot to verify.
Lurn is basically a page where successful people in business (online, offline) can create their own training and courses.
On this site, you will get courses on many topics like:
Online marketing.
Starting an online business.
Digital marketing courses.
Email marketing training.
Training on starting coaching businesses.

There are many free courses like:
Copywriting Bootcamp.
Bootcamp FB.
Coaching and Consulting Bootcamp.
And many others.
You can select the course that interests you, but the tools are not free, and other material will be recommended to you.
Let's talk a little more about the three free courses mentioned here:
1) Copywriting Bootcamp:
Lurn Copywriting Bootcamp has 12,198 students; this has eight training videos that teach the formula you can use to sell any product on the internet.
2) Bootcamp FB:
You will find an 8 lesson video on how to start Facebook Ads; the premium version called FB Academy will cost you $348.50.
3) Coaching and Consulting Bootcamp:
There are ten video lessons that teach you how to start your coaching and consulting business in over 2.5 hours of video training.
Paid courses include

:
Email Starter Incubator to Improve Your Email Marketing strategy.
Publish a Book in 30 Days for Entrepreneurs Looking to Start an Online Book Publishing Business.
FB Academy: Facebook Ads.
And lots more!
Anik Singal's paid courses are particularly more expensive than other courses available on the market.
For example, the FB Ads course will cost you $697, the Email Startup Incubator is identified as one of the most expensive Lurn courses at $997.
All free training has premium training that could cost you a lot of money.
Free training is just the base of the main course.
The duration of the courses varies; you can complete some in two hours, while others will give you hundreds of hours of teaching material.





Is Lurn a Scam
---
Today, the growing number of scams online has made it difficult to decide whether a particular product is legitimate, but Lurn has already
established its reputation over the past decade.
This definitely means that you can learn numerous proven techniques to advance internet marketing through this product.
Anik Singal products are not a scam.
But, if you expect instant success right after taking your courses, you are in the wrong place.
Lurn Nation is a legit online business platform.
Anik Singal has nothing to prove in the online world; his success and the difficulties he has gone through have earned him 10 million in online sales.
There is no perfect formula for business success, but if you watch how Singal makes money, you can replicate it in your business.





Final Word
---
Pro's:
Fundamentals and advanced strategies.
Strong emphasis on marketing and sales automation.
A variety of experts teaching the courses.
Con's:
Some courses are too expensive.
Too many add-ons which "inflate" the number of hours.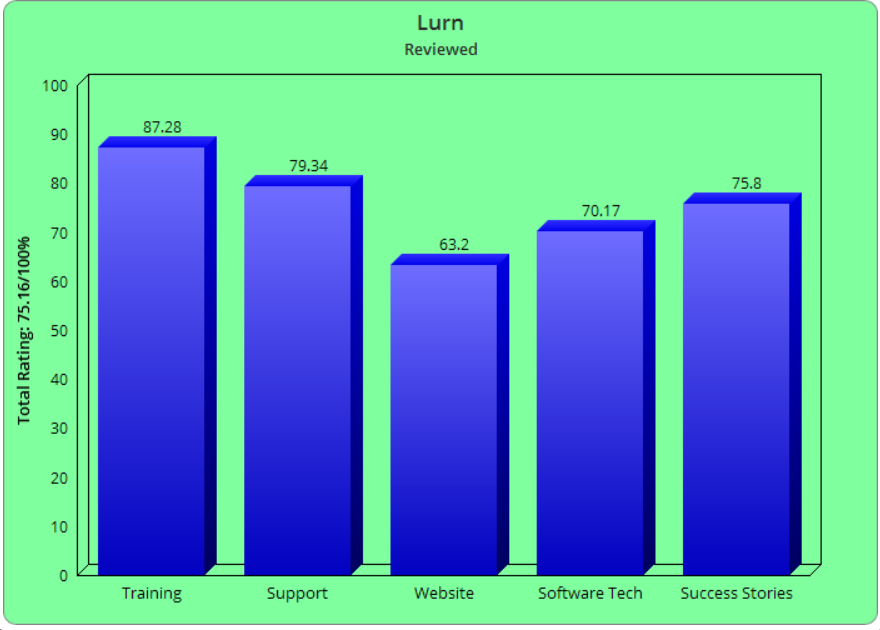 Lurn is a great online entrepreneurship platform to learn digital marketing and become an internet entrepreneur.
However, you will need to have a high budget for those courses that you find within the platform.
And if you are new to this whole world of digital marketing and internet marketing, then you should go for Lurn.
It will help you become a successful entrepreneur.
With such a variety of courses to choose from, perhaps you are seeking a more singular approach to education.
The

Best Alternative

To Lurn Is A Company Called Wealthy Affiliate (WA). WA actually Has Over 2+ Million Aspiring &

Successful Entrepreneurs

Registered There. I Choose WA Over Lurn Any Day Of The Week. I Don't Mean To Discredit Lurn As It's a Very Reputable Company
()

If WA sounds of interest to you. We have compiled a thorough review of the platform and hope to see you in there. WA stands alone.
Hopefully, we've done our job and provided you a great experience today, while informing you with enough info about Lurn's courses. Show your appreciation by sharing this post on social media. Have a question or response. Drop it below!




Lurn will transform you into an exceptional digital marketing guru…
Comments
---