Ministry of Freedom:
1 x Payment of $1,497.00
Training -

54.76%

Support -

72.01%

Website -

58.08%

Software Tech -

54.2%

Success Stories -

61.25%
Brief Summary:
Learn the ways of affiliate marketing with Jono Armstrong at his e-business called 'Ministry of Freedom.' Expect the usual rundown with earnings potential. Be prepared for a decent investment amount if you decide to pursue his opportunity. There are a few other perks when becoming a registered member. But if your on a tight budget.
---
ON A SHOESTRING BUDGET ~ Get Affiliate Education The Ultimate Way, Anyone Can Apply…  
---
I don't know about this guy Jono Armstrong. He uses way too much hype for me to take this guy seriously.
At one web page, he says he's been an English teacher in Indonesia for 9 years.
In another place, Jono says he's been a teacher educating English in Jakarta for the last 17 years.
So which is it?
9 years, or 17 years.
Either way, it really doesn't matter because it's enough proof that he can't be completely trusted as a 100% trustworthy source.
Even though it's a little white lie, how many more of them is he expressing?
To me, it seems like Jono is that type of person who gets-rich-quick by selling these mediocre programs using Click Bank Funnels software.
This post will uncover a bit about Jono Armstrong and more so to do with his Ministry of Freedom affiliate scheme.
---
TABLE OF CONTENTS

Jump to

…
# Ministry of Freedom Review
# About Jono Armstrong
# What is Ministry of Freedom
# Ministry of Freedom Course
# Is Ministry of Freedom a Scam
# Pro's VS Con's
# Comments
---
Internet Marketing Education, Tools, Networking & Support!
Do you Hunger for the Truth About How People are Really Becoming Successful Online...
---
Ministry of Freedom Review
---
*Parent Company: http://Jono-Armstrong.com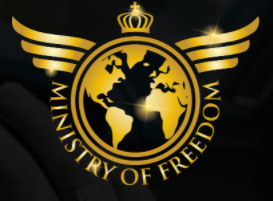 *Brand/Logo: Ministry Of Freedom
*Domain Name: https://ministry-of-freedom.net
*Domain Age: 06th/MAR/2020
*Hosting Registrar: NameSilo, LLC
*Launch Year: 2020
*Website Asset Value: 'Approx' $85,317
*Address/Headquarters: Blackburn, Lancashire BB2 6PS, United Kingdom
*Founder: Jono Armstrong
*Contacts:
Email – Jonoarmstrong1980@gmail.com
Email – Support@jono-armstrong.com
*Services Offered:
---
---
---
---
---
---
---
---
*Community Size: 1,500+
*Payment/Payout Currency: United States Dollar (USD)
*Cost/Price:
1 x payment of $1,497.00 or,
2 x payments of $897.00
*Affiliate Program: Not mentioned
*Up-Sells: Possible
*Training: 54.76%
*Support: 72.01%
*Website: 58.08%
*Software Tech: 54.20%
*Success Stories: 61.25%
*Verdict: There is not enough value offered for the cost of this product in my opinion





About Jono Armstrong
---
Jono Armstrong likes to be recognised as the 7-figure lifestyle entrepreneur and freedom creator.
Jono is originally from Scarborough in the United Kingdom near the north-east of England.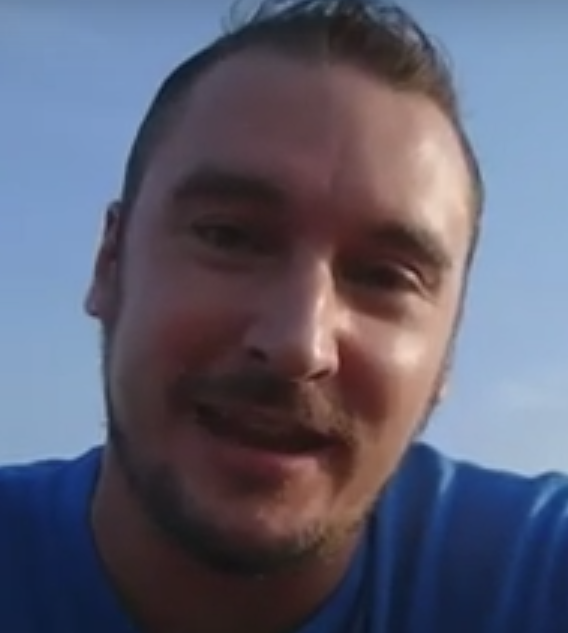 He has 3 children and attended Liverpool John Moores University, studying a Master of Business Administration.
Jono is super creative and understands different marketing methods well, also understands the psychology of a buyer. This is demonstrated with his 2 hour webinar before you hand over your money for the keys to the Ministry of Freedom.
Before Mr. Armstrong got into online marketing. He was working over at Jakarta, Indonesia and commuting 2 hours every week day, educating as an English teacher.
During this period as a teacher her was making only $1,100.00 per month and he did this job for many years.
Financially, It's hard for Jono to reflect on this period time in a positive light. Because now that he is making huge net profits each year.
In Jono Armstrong's online career he has dabbled in opportunities such as:
AdSense, Google Adverts for ClickBank products.
Ran Amazon niche websites.
Email & Affiliate marketing.
On a side note. He was considered a professional musician in Jakarta playing the bass guitar. Jono treated this role as a side job/hobby of his.





What is Ministry of Freedom
---
Let's cut to the chase. Ministry of Freedom is simply an affiliate marketing course that goes into satisfactory detail about things related to, and around affiliate marketing.
The principle way of earning income with Jono Armstrong's training course is through the affiliate marketing business model.
How you will get started at Ministry of Freedom would likely be done from your personal due diligence. Hence why you are here reading this and thanks for stopping by.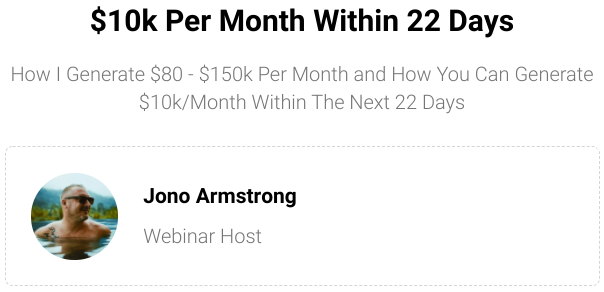 There are a few reviews view able, even one created by Jono himself which is clever on his behalf. These will go into detail about the Ministry of Freedom program to some extent. But not as thorough as ours.
The Ministry of Freedom program contains a 9 module training course that is designed for you to work through, over the next 9 weeks.
Do you feel this 9 week affiliate marketing starter course is the safest way to get started online? Short answer is yes! But remember, there is a high failure rate of affiliate marketers, even those of which who understand the concepts well.
So, it pays to have access to a full comprehensive platform that specialises in affiliate marketing and key software components that are crucial for creating any successful affiliate business online.
Is the lemon juice from the Ministry of Freedom's lemon worth the squeeze though?
I think not. And here is why!
Ministry of Freedom lacks in the true sense of fast responsive support 24/7/365 .
The education is at a minimal.
Your websites are already built for you.
Technical support is not as crash hot as you think.
Site hosting issues.
No internal affiliate program catalogue.
Ministry of Freedom Course Details
---
Accessing this program will cost approximately $1,500.00 and you need to reach the webinar squeeze page to get access to Jono Armstrong's Ministry of Freedom website.
It encompasses 9 modules as mentioned. It's recommended to complete 1 module per week.
These modules are outlined as such

:
Mindset, Commitment, Success and the organic module.
Tools and Applications.
Launch Jacking.
Launch Jacking Cont…
Advanced Launch Jacking.
Soft Launching.
Email Marketing.
Product Launching.
Paid Traffic.

Bonus #1
————————
Ministry of Freedom – Done for you website!
Bonus #2
————————
Ministry of Freedom – Done for you commission pages!
Bonus #3
————————
The 5K fast cash shortcut.
Bonus #4
————————
One-on-one consulting call.
Bonus #5
————————
30-day email coaching.
Does this package sound worthy of one thousand plus dollars to you? Does it enthral your mind?





Is Ministry of Freedom a Scam
---
Ministry of Freedom uses a typical sales squeeze page that is similar to most well put together ones found online.
Jono's converting page is very visually aesthetic, riddled full of screenshot and video testimonials describing all the kinds of money you can make.
He's written the text sequence in an obnoxious way to manipulate many inexperienced people with cash to burn, to purchase his training package.
This act of desperation, that goes on and on promoting all the hype and fluff that Ministry of Freedom has to offer. Is usually a mask covering the reality of how little value the overall program offers it's users.
You know all those claims Jono Armstrong makes about earning over a million in revenue per year as an affiliate marketer.
Well this may be true, or false. But it's rather likely he's reaching these figures by promoting programs such as the Ministry of Freedom for $1500 a pop to clueless buyers.
I'm not sure if my maths is right. But, all Jono needs to do is sell 666 Ministry of Freedom programs to freedom seekers. And he has made his one million dollars for the year.
If you consider the global population is around 7.8 billion, a mere 667 students sure seems easy enough to do.
No doubt Jono Armstrong has more than one course running, and the more he releases out there, you can just imagine how probable that one million per year will become.
It doesn't take a scientist to understand the simplistic nature of the affiliate marketing business model.
There is a ton of free information and step-by-step material accessible online, that costs nothing to read or watch, which will be enough to get you started and earning your first commission as an affiliate marketer.
Do yourself a favour and probably don't invest into Jono's Ministry of Freedom scheme, because I tell you now, it's over priced and the overall contents are underwhelming.
Calling Ministry of Freedom a scam might be a bit harsh. It's legitimate, but at what cost.

If you need to pay at least $1500 to learn how to

:

Step 1: Choose an interest (niche)

Step 2: Build a website

Step 3: Attract visitors

Step 4: Earn revenue

Then you are soon going to feel as though you're being scammed for a process this simple.

Because affiliate marketing can simply be broken down this way.

These 4 steps are the best way about doing affiliate marketing online in this period of time.

If this simple process sounds better than Jono's course. Maybe you want to check out some insights into how and where I got started with affiliate marketing.

It's genuinely an inexpensive affiliate marketing platform which caters to a plethora of affiliate resources, particularly more than Ministry of Freedom offers you.

***View My Results***

To become a top earner in affiliate marketing. Of course there are shortcuts so to speak, for reaching the pinnacle of affiliate stardom. But it's better to learn how to develop in an honest, authentic manner.

There are already too many peeps like Jono promoting these make-money-online (MMO) programs using sales funnels for a grand or more.

If you decide to become a marketer and replicate Jono's affiliate methodology. Be prepared, because your future credibility could take a turn for the worse.

That was harsh! Jono has got some decent advice within his YouTube channel. Go check him out.
Final Word
---
Pro's
Get some ongoing support.
Access to a training course.
Made for you sales squeeze pages.
Done for you websites in a box.
60-day action based refund guarantee.
Con's
Over priced and over valued.
Won't feel as though you got that bang for your buck.
Lacks in technical support.
Program will eventually vanish from existence.
Jono's quite the silver tongue.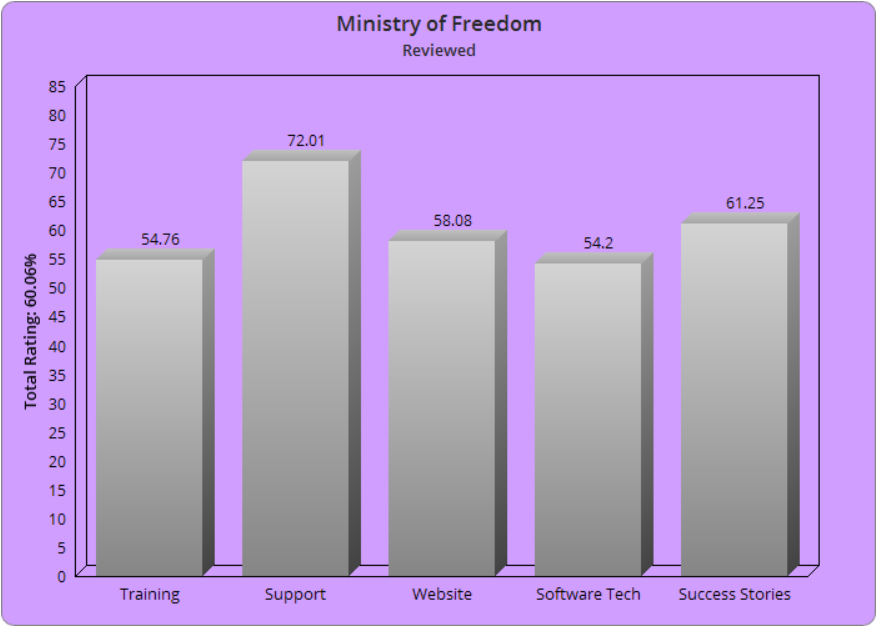 Ministry of Freedom is not a scam. It does get the legit tick of approval. Only, as you are now aware. It's not a reasonable, or fairly priced business startup.
The majority of affiliate education and related resources normally costs you around the $20 – $100 price range.
Personally, I have never come across an affiliate marketing opportunity that costs thousands of dollars before.
I see this price point far too steep for the average Jane, so I do not recommend it to you.
But who am I to dissuade you from the Ministry of Freedom's affiliate marketing platform.
I'll leave it up to you to decide. In the end it's your choice and income.
Wait! If anything I've said makes sense to you. I can help you get started in affiliate marketing for far less, in a special place that offers far more value for growing an affiliate business.
So Here Is My Quick Pitch To YOU! Get PREMIUM Access To A Full & Comprehensive Training Package. Which Includes All The Necessities For A New, Or Seasoned Affiliate Marketer. This Is A No BS

Legitimate Platform

That Does Not Hype YOU Into Buying Program's. It's The Real Deal…
()

I am personally looking out for your best interest here. I want you to be able to have the best starting point at earning affiliate commissions online. Learn where and how, I got rolling in those residual commissions, so can you.
With that said. I hope you make the smartest decision possible. If this info has helped you with your final decision, than great. I've done my job. So, feel free to like, share or comment. Remember. Affiliate marketing doesn't need to cost $1500 to get started.




Ministry of Freedom will cost you an arm and a leg…
Comments
---