The Arbor Academy:
Approx = $1000
Training -

71.58%

Support -

73.17%

Website -

50.88%

Software Tech -

78.03%

Success Stories -

47.85%
Brief Summary:
Google Maps Elite was created by Chad Kimball. This course takes refuge over at The Arbor Academy and is only accessible by registered members. There is actually some nifty software tools, community, tech support and mentoring offered. Google Maps Advertising is a legitimate way to grow an online agency. A coach such as Chad Kimball has what it takes to land you your first real client. Speak to Mr. Kimball directly by leaving your name and email below. Only contact Chad if you are 100% serious about pursuing this course. His time is precious.
Leave Your Name & Email So I

(

Chad Kimball

)

Can Get In Touch

…
()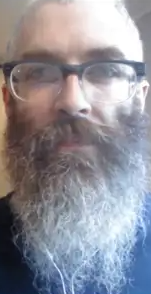 ---
The Arbor Academy business model can be broken down simple enough for you to understand.
It's a semi-coaching program with video training, where the aim is to start up a digital agency, then begin lead generating and obtaining clients for small local businesses.
Followed by renting out advertising space with the Google Maps application.
As simple as this sounds, it may not be the case for most of you venturing out in this potentially lucrative treasure trove.
To go about this stuff on your own without expert guidance could be disastrous.
Perhaps, it may be a wise decision to invest into Chad Kimball's formula, considering he has been in the ball park for over 9 years.
This article will cover important facets relating with The Arbor Academy and it's many perks.
Before you read, do you feel as though it is a scam, or potentially a legitimate opportunity coming your way?
---
TABLE OF CONTENTS

Jump to

…
# The Arbor Academy Review
# About Arbor Academy
# About Chad Kimball
# Course Details
# Arbor Academy Cost
# Is Arbor Academy a Scam
# Pro's VS Con's
# Comments
---
Internet Marketing Education, Tools, Networking & Support!
Do you Hunger for the Truth About How People are Really Becoming Successful Online...
---
The Arbor Academy Review
---
*Parent Company: Arbor Group Associates, Inc


*Company Brand: The Arbor Academy
*Alternate Known Names: Arbor Academy, Chaddo
*Domain Name: https://thearboracademy.net
*Domain Age: 15th/JULY/2008
*Hosting Registrar: IONOS by 1&1
*Year Launched: 2018
*Domain Authority: 2/100
*Linking Root Domains: 51
*Ranking Keywords: 6
*Spam Score: 9%
*Website Asset Value: $34,798
*Address/Headquarters: 4642 S Bishop Street. Suite 9585, Chicago, Illinois, 60609
*Founder: Chad Kimball
*Services Offered:
---
Weekly & Scheduled Group Coaching Calls
---
---
Step-By-Step Training Course With 74 Videos
---
Members Only Facebook Group
---
Archives Of 139+ Hours Of Previously Recorded Calls
---
Unlimited Technical Support
---
Complete Outsourcing Department
---
---
Automated Prospecting System
---
Lead Value & Rate Calculator
---
Pay-Per-Call Income Goal Calculator
---
*Community Size: 1,500+
*Payment/Payout Currency: United States Dollar (USD)
*Cost/Price: It's known to cost more
1 x time payment of $997.00 or,
2 x time payments of $579.00 or,
6 x monthly payments of $199.00
*Affiliate Program: No
*Up-sells: No
*Contacts:
Email

: chad@thearboracademy.net

Email

: chadwarrior@gmail.com

Phone

: 773-336-2225

Phone

: 773-336-7388

Book A Spot

:
***FREE TRAINING VIDEO***
Learn How You Can Use "
Google Maps

" to Get Paid Every Time Local Businesses Make A Sale…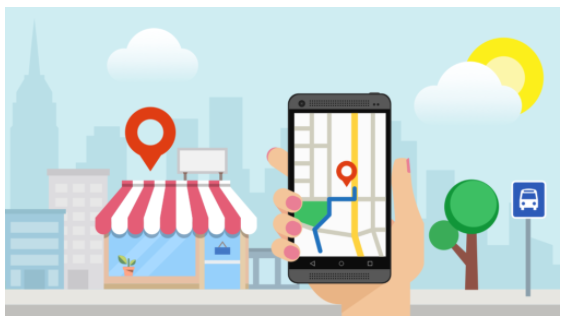 Joseph made $1300 in less than 3 days after joining the training
Enter Your Email Below to Watch the Same Training Joseph did…
()
---
*Training: 71.58%
*Support: 73.17%
*Website: 50.88%
*Software Tech: 78.03%
*Success Stories: 47.85%
*Verdict: Fair buy price with actionable advice and communal support included





How Does The Arbor Academy Work
---
It's now time to understand what you will be doing while participating in The Arbor Academy to earn rental income.
The training you will pay for, will teach you how to buy and rent out top search results, on Google Maps listings space, specific for local business.
So basically, you want to get local businesses to pay for your marketing services.
Here's an example in 9 easy steps:
1)
For the sake of this example. Using an e-tool provided. You enter a search term. I.e. 'Electrician'. A specific suburb. You see that there are monthly searches being conducted for this term, indicating there are people looking for electrician local businesses around the area.
2)
You repeat the search in Google to see the top search results. You see listings of local businesses related to electricians around the local area (suburb). Jackpot! Now you find local electrician businesses that are not listed and get them to pay for your marketing services.
3)
When you see those numerous local electrician businesses, do not be fooled. Not all of them are created by the actual owners of the company. What I mean is, with The Arbor Academy, you will learn how to be able to create a business listing for local business that is not already listed in this top space of Google.
4)
You build a website from scratch that is tailored toward the company you are trying to find leads for. For each lead (call), or transaction you will earn a commission on the sale, unless you set up a fixed rate of payment provided an agreement has been made.
5)
You will act as the middle man. You and your digital agency will go about calling local businesses within any jurisdiction, which is not listed at the top spot of Google search maps. You will negotiate your residual fixed payment with the local business after explaining how you can bring customers to their business, which is all covered in the training.
6)
With all that you learn at Arbor Academy. You will become that enabler of traffic (potential customers) to many unlisted local businesses in various suburbia located around the globe, if you're willing to take it that far.
7)
The beauty of this method is that you can hyper target thousands of keywords (business categories), other than this keyword example "Electrician." Think of other phrases like "Plumbers", "Roofers", "Scaffold's", "Car Rentals" or "Attorneys" There are many businesses specific to these search terms that're located all around various countries, states and territories, cities and suburbs that lack an online presence. You get the idea yet?
8)
Find an unlisted local business, Contact them, explain your agency, negotiate a payment to become their online Search Engine Results Page (SERP) advertiser. You'll learn how to direct ready to buy customers to a service they seek.
9)
You can see how this business model can have a snowball effect. Continue finding local businesses in need of an online presence. Do yourself and your local area a favour by linking customers to the best services in town.





About Chad Kimball
---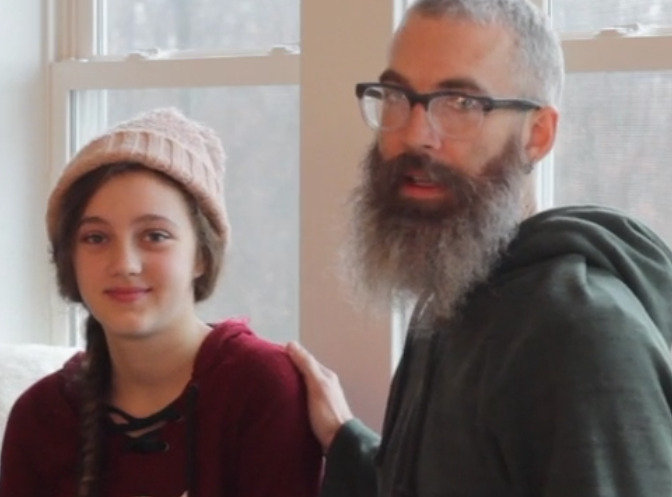 Chad Kimball is an internet entrepreneur who managed to quit his day job on the 16th November, 1999. He wanted out because his work environment was hostile with a boss that would verbally abuse everyone.
Ever since the passing of this day, he has been making a living through finding his own clients and testing what business models work online.
Since 2011, Chad has been growing his online advertising, digital agency benefiting local businesses in dire need of more customers.
Mr. Kimball claims that he has generated more than $2,000,000 (2 million) between 2018 to 2020 purely by following the Google Maps Advertising business model that he teaches within The Arbor Academy.
Chad has a strong grasp on Search Engine Optimization (SEO) and considered an expert in this skill.
Chad's daughter Bethany-Anne, is an apple which hasn't fell far from the tree. Bethany also implements proven to work strategies that her dad has mastered throughout the decades to make extra income online. All awhile living in her teen years.





The Arbor Academy Course Details
---
No doubt this course is dense and packed full with important facets regarding the Google Maps App business model.
There is a series of video tutorials you can access. The actual course goes by the name of Google Maps Elite.
There is a big emphasis on things related with citations and for whatever reason black hat resources.
As far as I knew, black hat techniques can be detrimental to your e-businesses.
The video links in the members area are titled as so: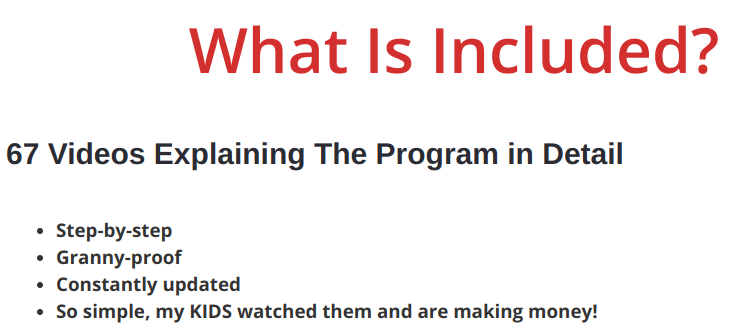 Intro and Overview
White Hat Techniques
The Google Local Ranking Algorithm
Website Authority and The Local Algorithm
Creating Content
Backlinking Resources
Local Keyword Research
Category Keywords
Why Keywords Do or Do Not Return Local Results
Questions?
Problems? Try Phone Support!
Local Knowledge Panel Changes
Google's Local Pack
Local Prospecting With Mechanical Turk
Ranking Outside Your Locale
Keep Multiple Locations Safe
Pidgeon Update
Google My Business Guidelines
Create and Optimize Your GMB
How To Set Up a My Business Page
Local VS Brand Pages
Basic Places Page Optimization
The Importance of Reviews
White Hat Reviews
Make Starts Appear In Google
GMB Posts
Listing Attributes
Changing Bad Review Snippets
Show Social Media Icons
Reinstating a Disabled Local Listing
Add Local Structured Data to your Website
Google Trusted Photographer
Courting Authority Reviewers
Citations
Citations: What, Why, & How
White Hat Backlinks
Listings On Local Websites
Facebook Pages
Imitate Competitor Citations
Citations Using Image Sharing Websites
Wikipedia Citations
Using Your Building/Office/Home to Get Additional Citations
Sponsorship and Testimonial Citations
Citations Using Knowne
Whitespark and Get Listed Citation Tools
Fixing Citations After An Address Change
Local Guides Program
Local Guides Opportunity
Secret Local Guides Levels
Major Local Guides Points Update
How to Moderate Your Own Maps Edits Through Local Guides
Google Maps Black Hat – Black Hat Set Up & Optimization
Choosing Addresses
Obtaining Phone Numbers
Black Hat Reviews
Setting Up Your Listings
Black Hat Citations
Press Releases
Black Hat Techniques
Intro & Overall Strategies
Yelp Ranking Algorithm
Scrape Box
Selling Leads
Did I Get Slapped?
Important Info: Google and Service Area Businesses/LeadGen
Optimizing Your Black Hat GMB's Website
Hostnine Reseller Hosting
Black Hat Backlinks
Optimize For Local Keywords
Using Citations as Buffers for Blackhat Linking
Black Hat BONUS VIDEOS
Direct Mail Prospecting Method
Black Hat Case Study
Software
The Arbor Academy Cost
---
Make sure you are all in before you schedule your breakthrough coaching call as it is an expensive program.
If you live outside of the U.S or Canada, your breakthrough coaching call can be conducted via Skype or Zoom.
The Arbor Academy coaching program grants you lifetime access for a one time fee. Again, the course is called Google Maps Elite.
Ever heard of it before?

You are looking at paying around approx $1,000 for unlimited access to The Arbor Academy's resources.
I know what you are thinking, it's heaps expensive right. But, you could probably negotiate a cheaper payment with your breakthrough consultant.
Here's a tip. The course titles that i've outlined before this sub heading.
Why not search some of them headings in Google and see what info you can gather. May save you money.
Is The Arbor Academy A Scam
---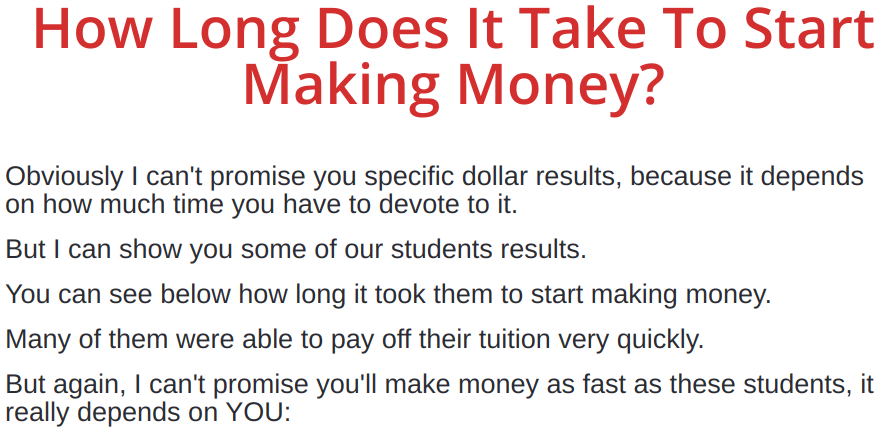 ---
The Arbor Academy website was created using software with Click Funnels. I must admit, there is a fair bit of fluff surrounding this whole process.
Before you join, you are bombarded by testimonials, screenshots of earnings, video recording testimonials which is usually a sign of the founder's desperation.
If you listen carefully, you can hear that some of these have little to do with Google Maps advertising strategy.
I don't like it how you are not told about the price of the program until you've conducted a phone call with your breakthrough consultant.
Chad Kimball's Arbor Academy does teach authentic practices for scaling a digital maps agency online.
I genuinely think the price tag is about right for the kind of income you can make!
For that, The Arbor Academy – Google Maps Elite program is indeed legit. Yet, be prepared to put in the necessary work required before labelling it as a scam as it won't workout for everybody!
Final Word
---
Pro's:
Rent out top spots of Google maps ad space to many small business owners and grow your digital agency.
You are basically renting out virtual real estate to small business owners.
You let the local business worry about providing a quality service, Not your responsibility.
Depending on how much business you can bring to the table, your fixed monthly rates, or commissions can tally to hundreds, if not thousands of dollars.
You don't have to meet up with local clients face-to-face if you don't want to.
Register Your Spot At
: The Arbor Academy
||
Con's:
Hear this, the average person who buys into The Arbor Academy gets little to no results!
You need some investment capital to get your agency afloat. Don't forget you need to buy Google maps advertisement space.
Because of the nature of this business model and how profitable it can be. Chad Kimball sells his coaching program at an expensive price.
Plenty of hype with image and video testimonials.
No trial period before you invest into The Arbor Academy.
You must over 18 years old to apply there.
On average, it takes 3 to 7 weeks to land your first client.
Some people who join The Arbor Academy have clients already lined up. Is this you?
This is a business opportunity that requires hard (smart) work to grow your digital agency in a profitable manner.
The average client you land can earn your agency around $750 per month.
Although, this figure is not guaranteed, nor promised.
If you're unemployed or broke, it's not in your best interest to get involved with The Arbor Academy.
If you are unemployed, low on cash, or looking for a realistic opportunity then hear me out.
Growing A Google Maps Agency Will Likely Face YOU With

Multiple Challenges

That Is Not Mentioned Prior To Purchasing The Arbor Academy Program. Be Like Me & Involve Yourself In An Inexpensive & Straight Forward Business Model That Has The Power Of Residual Income and Unlimited Commissions. Trial Period Included. Get Involved Today…
()

If you are interested in a more exciting alternative than growing a digital agency. Here is a reference of our most recommended online business venture found online.

Hopefully, I have provided detailed insight into The Arbor Academy Coaching Program. Any further concerns you have, do raise them in the comments below. Be social and share before you go to support the cause.




By missing the breakthrough call, you will be emailed the sales squeeze page regardless…
Comments
---