Guess what pal! My Own Business Education was formerly known by the name – My Online Business Empire. Do note that it's easier to pronounce the pair by the memorable acronym MOBE and everybody does anyways. For simplicity's sake, the MOBE corporation is an online affiliate business, slash, multi-level-marketing (MLM) company and coaching opportunity.
Affiliate members and the hierarchy running MOBE, are renown for using aggressive marketing tactics to try to push potential prospects through MOBE's up sales cycle. Coaches (sales team), push for big sales for huge commissions.
The team greedily tries to claw whatever income possible. From shallow, up to very deep pockets. Commissions of 90% are taken out of sales as little as $49.00 and as high as $29,997.00
Led and following by example of up line affiliate's. Newcomers are unknowingly, or are none the wiser of what they are doing. So they approach business with somewhat unethical or poor strategies, to bring in a down line of MOBE affiliate's to the business.
Some MOBE members conjure up hyped out, outrages headlines in articles and advertising. Luring unsuspecting victims into MOBE's pyramid scheme facade/funnelling system.
Now, is MOBE a scam or legit you ask? Upon reading our MOBE article – review. You will no doubt in time figure out whether the Chief Executive Officer (CEO) Matthew Lloyd McPhee created MOBE with the blinded goals and ambition of putting profits first and foremost. Before the law, his sizeable list of investors and dignity.
---
Table of Contents
Jump to…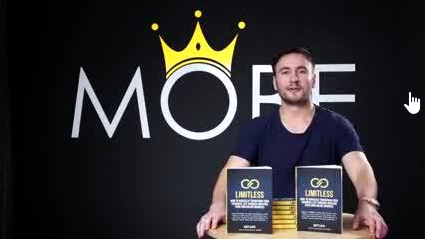 # MOBE Scam Review
# MOBE Business Entities and Partnerships
# Is Matt Lloyd and MOBE a Scam
# MOBE Affiliate Products
# MOBE Lawsuit Against Wealthy Affiliate
# MOBE Complaints Made to the Better Business Bureau (BBB)
# MOBE FTC Investigation
# MOBE Refund
# Pro's VS Con's
---
Internet Marketing Education, Tools, Networking & Support!
Do you Hunger for the Truth About How People are Really Becoming Successful Online...
---
Until 2018, MOBE had been operating and remained undetected from authoritative websites and/or authority agencies, since the launch during March 2011
Yes, some people managed to make substantial life changing income investing and promoting MOBE packages. But these types of financial results are typically fed to the top dogs of the company.
As competition within MOBE escalated. It profoundly lessened the likelihood of affiliates to yield high end profitability by marketing MOBE alone. So MOBE suggests to promote at least several other products and services to supplement your income.
Depending on country laws upheld by the justice system. Multi-level-marketing can be an illegal business type. In particular when referral selling is taking place. MOBE does exactly that.
Take Canada for instance. types of MLM, or in particular. Pyramid or Ponzi style schemes are deemed fraudulent and are not allowed to be operating within the Canadian country.
In which raises the question of why MOBE had an entity operating from within Canadian jurisdiction.
MOBE Ltd has a number of company branch off's that support MOBE as a whole. MOBE is known for advertising downright outrageous claims to reel in the overfed fish. For e.g.
"Discover how a poisoned, brain-damaged man … RAKES IN A 6-FIGURE INCOME FROM HOME AND HOW YOU CAN TOO,

GUARANTEED

!"
"DISCOVER THE SHOCKING $97,337 SECRET A WAR VET UNCOVERED FROM HIS SWEAT-BOX ROOM IN AFGHANISTAN."
Generally speaking, MOBE has a high interest in targeting veterans and retirees. As they're likely to have a financial nest egg and are awaiting to fulfil a new purpose in life. Which makes complete sense since MOBE is a super costly endeavour.

MOBE Scam Review
---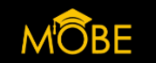 *Brand: My Online Business Education (MOBE) Ltd
*Alternate Business Names:
My Online Business Education
My Own Business Education
Mobeprocessing.com, Inc.
MOBE Pro
*URL: https://mobe.com (Not currently operational)
*Founder: Matthew Lloyd McPhee (Matt Lloyd)
*Launched: March, 2011
*Address: 8207 Golf Ridge Drive, Charlotte, North Carolina 28277-8867
*Training: 54.87%
*Support: 34.28%
*Website Builder: 31.67%
*Hosting: 26.22%
*Software Tools: 44.42%
*Success Stories: 19.75%
*Entry Cost: 21 Steps is $49.00 plus $19.00/Mth for affiliation | In order to qualify for a higher commission return you're needed to upgrade into high ticket membership levels
*Up-Sells: Numerous that could cost some over $60,000.00
*Scam VS Legit Verdict: Blatant scam that manipulated 1000's of victims into paying for the high end ticket membership tiers

MOBE Business Entities and Partnerships
---
During June the 4th on a much anticipated Monday. The Federal Trade Commission (FTC) a government agency of America had filed a civil lawsuit against the following persons and entities corresponding with My Online Business Education company:
Matthew Lloyd McPhee, a.k.a Matt Lloyd, a.k.a Matthew Lloyd.
Russel W. Whitney, Jr. (An officer, manager or member of MOBE)
Susan Zanghi. (An officer, manager or member of MOBE)
MOBE Ltd., d/b/a MOBE, d/b/a My Online Business Education, d/b/a My Own Business Empire (Malaysia).
Mobeprocessing.com, Inc. (US)
Mobetraining.com, Inc. (US)
Transaction Management USA, Inc. (US)
MOBE Pro Limited. (UK)
MOBE Online Ltd. (Mauritius)
9336-0311 Quebec, Inc., d/b/a Business Education Training. (Canada)
Matt Lloyd Publishing.com, Pty Ltd., d/b/a Matt Lloyd Publishing, d/b/a Home Business Builders. (Australia)
MOBE Inc. (Panama)

Is Matt Lloyd and MOBE a Scam
---
Matty Lloyd is born and bred in Australia. Matthew is the founder/CEO of MOBE Ltd. He now resides at Kuala Lumpar, Malaysia.
As of June 2018, The Federal Trade Commission (FTC) had filed a temporary restraining order and asset freeze against MOBE.
As a result, the brand, the assets and the hierarchy of the company are in receivership and will likely continue to be in this phase for the next year or so before any significant conclusions are substantiated.

MOBE Affiliate Products
---
Are you already aware of how savage MOBE's expenses can be?
In order to maximise revenues (commissions) promoting MOBE. First, you need to either pay for the licensing rights of each membership rank. Otherwise, your commissions are passed up to the affiliate that referred you to MOBE.
Instead, by choosing to opt out of this expensive approach and taking the inexpensive route. You need only to refer enough members to upgrade within any specific membership level, to unlock it for free.
Of course, the cheaper payments start from the base of the mountain and is more comfortable to manage financially. But, as you work your way up throughout the summit of MT. MOBE. You will likely realise your in over your head and freeze from hypothermia.
The MOBE affiliate business packages are listed in ascending order:
Standard affiliate license fee = $19.95/mth (Usually to be an affiliate it's FREE)
My Top Tier Business System (MTTB) = $49.00 – Is the 21 Steps formular we touched on earlier that suggests how to build an online business.
MOBE Standard Membership = $0.00
MOBE Silver MasterClass = $2,497.00 + $27.00/mth or $216.00/yr – 8 module training program designed to select a favourable niche to grow an online business.
MOBE Gold MasterClass = $4,997.00 + $64.00/mth or $512.00/yr – Also an 8-module program that maps out a way to build a 6 figure business.
MOBE Titanium MasterMind = $9,997.00 + $121.00/mth or $968.00/yr – Includes training and networking with other high paying MOBE clients. Get to go to live events at the basic level.
MOBE Platinum MasterMind = $16,667.00 + $198.00/mth or $1,584.00/yr – Extends your stay at the live events while the Titanium members have to leave at some point. This refines the chance of networking with some top dog MOBE affiliates.
MOBE Diamond MasterMind = $29,997.00 + $295.00/mth or $2,360.00/yr – What else needs to be said. You will have access to everything that MOBE offers.
Added collectively it totals a staggering

= $64,204.00 

The 'Inner Circle' recurring payments are not included into this final figure. These will continue to be billed while you remain in Business with MOBE.

MOBE Lawsuit Against Wealthy Affiliate
---
The Notice of Civil Claim was issued on the 3rd of December, 2015 Wealthy Affiliate was served a lawsuit from MOBE Ltd. Due to defaming MOBE as "Another Obvious Scam" within an article published online at

https://waystoavoidscamsonline.com

. This is a website created for training purposes by Co-Founder Kyle Loudoun of Wealthy Affiliate. The initial lawsuit was to muffle freedom of speech and was seen as a way to try and intimidate Kyle to remove his review about MOBE. Wealthy Affiliate spent over half a million dollars mounting a defence with one of the finest defamation lawyers in Canada. Read Kyle's account and experience with this case!
Mid June, 2016 a second defamation lawsuit was issued. This time around, there were some more serious allegations made against Wealthy Affiliate. Stating that Wealthy Affiliate had claimed to say MOBE Ltd was a fraudulent, criminal organisation. Left with no choice but to financially prepare for the defence of this new allegation had set Wealthy Affiliate back a whopping, multi-6 figure cost. Eventually, MOBE's counsel had filed to remove these new defamation charges and likely did this to deter the interests of governmental authorities looking into this debacle.
On June 4th, 2018, against all odds and just when the justice system appeared to be favouring MOBE Ltd. The brigade confronted the line of fire. The FTC had compiled together a 1400 paged bulletin full of evidence suggesting that MOBE Ltd was conducting unethical business activities. Apparently, the FTC had moles infiltrating the satellite conference events held all over the United States. The FTC had clearly mounted a fortified case against MOBE Ltd. MOBE's counsel has refused to defend the FTC's allegations. Only Matt Lloyd McPhee can defend his assets now and will likely cower, and so he should! Thus proving that Matt Lloyd is like the income draining villain of the year. Fortunately enough, Wealthy Affiliate had the power of truth and honesty in their corner. Wealthy Affiliate had to waste a hefty amount of money in the lead up to defend against MOBE's ridiculous litigation tactic. This is an outrage and a scandal. Reimbursement should be in order!

MOBE Complaints Filed at the Better Business Bureau (BBB)
---
MOBE Ltd is not BBB accredited.
MOBE has received the 'BBB rating F'
42 consumer complaints has been lodged at the BBB.
Two of the most recent complaints directly quoted from the BBB are listed below:
09/06/2018
"ordered a gold master class for $2500. company was shut down for false promises I was mislead in what success I would achieve as well as high pressure sales to get more money from me.
Desired Outcome

I would like to receive a refund of my $2500."
08/22/2018
"purchased his system at a group meeting and never could make contact after. Want refund. purchased the system at one of the group meetings. They claimed unlimited support and even support by skype. I got none of that. and now I am seeing it was all a scam. I want full refund of $497.00. Date is 5/19/17. There is no order number on the hand written invoice. Instructor was C. R*****. It was paid by Mastercard. I have a copy of the invoice.
Desired Outcome

I want a full refund because the system is a joke and the customer is also. I never got any support and I tried several times to get a full refund, and they ignored me."

MOBE FTC Investigation
---
After receiving numerous consumer complaints. The FTC had decided it was in the best interest of the victims, to investigate MOBE and it's branch off companies tied up with Matt Lloyd's corporate business.
Mainly, MOBE had been siphoning out savings to the extent of $125 million from it's consumers.
In disgust of how the MOBE scheme was set up misleading vulnerable people.
The FTC decided to file a civil lawsuit against the now defendants:
~ Matthew Lloyd McPhee | Founder and CEO of Mobe.com | Education: The University of Western Australia studying Economics and Commerce, Finance, Accounting and Commerce.
~ Susan Zanghi | Personal Executive Assistant to the Founder of Mobe | Education: Wake Forest University studying BS, Math and Business.
~ Russ Whitney | Whitney Business Organisation & Author.
Through undercover investigation, the FTC discovered that people were initially targeted to spend only $49.00 for the '21 steps' course. And as progression was happening, MOBE coaching used up-selling tactics like 'Get this now while you can' as the price gradually grew into despicable figures.
Hidden within an internal hyperlink at the MOBE website. It states that the average person would earn an estimate of $200.00 per year. You can see how this contradicts itself, as there are 100% guarantees stated that results can be reachable – $5,000, $10,000 or in excess of $20,000 per month.

MOBE Refund
---
The FTC has requested for and successfully compiled enough evidence to convince the Federal Court: Middle district of Florida to freeze all of operational assets condoned in MOBE.com. The court hearing had undergone during June 11, 2018.
Unfortunately, due to the nature of, and the current and ongoing investigations with MOBE entities and high profile clients. Refunds are not obtainable as yet.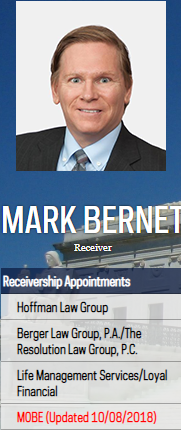 Depending on numerous factors will determine whether a refund is even feasible. There's a chance there will be a portion of funds issued once everything is finalised. Scam Vs Legit will be one of the first blogs to update y'all about how to obtain your MOBE refund if and when it's granted.
So until then. Hold on to any proof of purchasing, like receipts or records on your bank statement. Anything that will identify you and your investments verified within MOBE Ltd or related entities.
Side Note: Wealthy Affiliate successfully defended MOBE's falsified allegations in the court of law. They were compensated $130,000 for damages. Wealthy Affiliate has willingly donated half ($65,000) back to the MOBE Ltd victims. Donation was sent to the FTC through the receiver – Mark Bernet.
To stay up to date with MOBE's ongoing investigation. Visit receiver Mark Bernet at his website:
www.bernet-receiver.com
Hopefully this can help restore a little faith that there are legitimate platforms online that put customers as there No.1 priority!

Scam VS Legit – Final Word
---
Pro's
You cannot deny the fact that MOBE Ltd had some very good insights into online business and marketing tactics.
High commission rates can be earned with up to 90% in return, provided that you have invested into each package before a sale is verified.
Con's
Manipulated newcomers into thinking there's only the initial $49.00 for the '21 Steps' program to be successful at MOBE.
You have to pay to be a MOBE affiliate – $19.00 recurring payment for affiliate rights to resell.
To put users into the best position and access all of MOBE's products and services. You are looking at spending in excess of $59,997.00
Undergoing investigation from the FTC of the United States of America. The Founder and hierarchy had attended Federal Court in Florida. This kinda proves that MOBE has the underlying of an pyramid scam.
Employees from MOBE use unethical tactics to attract people. Not to mention harass, bully and threaten other companies to remove information published that does not favour the MOBE brand.
Golly! What a case we have just gained insights into! Has this gave you some interesting perspective into the MOBE Ltd online business?
As presented in the video attached to this article. You can see that there are people defending MOBE. To our surprise the guy in the YouTube recording is a high paid affiliate of the company so it's only natural for the ex-police officer to support MOBE.
We really hope MOBE Ltd gets the book thrown at it and cops what it deserves. Fingers crossed that all of those who were, who felt they were pressured in and scammed by MOBE receive a full reimbursement once this case is settled and closed.
Isn't it bizarre how MOBE can be charging you over $60,000.00 when Wealth Affiliate has only one recurring payment of $49.00 per month. Compare the pair! They both chase the same outcome, but one shines brightly from the other!
Have you Been Taken Advantage of for the Last God Damn Time! Read into it.
Whether you have or haven't invested into MOBE Ltd. Please! We would love to know your thoughts about MOBE, or your thoughts on the contents of this article! What do you think will be the final verdict of this civil lawsuit? Do you favour MOBE or the FTC to win?
Don't over blow your budget…