As a well-known international serial entrepreneur with over twenty-five years of experience in establishing fast-paced organisations Peter Sage has founded, operated, and led to the success of over two dozen companies, several of which he grew to over eight figures.
Peter is voted "speaker of the event" at over ninety percent of multi-speaker events and conferences when he presents and receives the highest feedback ratings.
As a highly seasoned and world-class presenter, he has spoken on five continents and is frequently requested to offer keynotes and workshops that delight and inspire global audiences.
Peter has appeared on significant venues, such as the United Nations, and his client list includes various countries, members of the Royal Family, NASA, Google, and numerous Fortune 500 corporations.
However, is all his achievements a scam to make money?
---
TABLE OF CONTENTS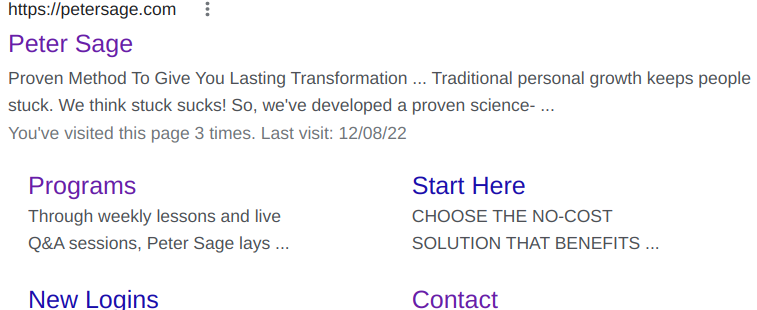 Jump to…
# Peter Sage Review
# About Petersage.com
# Peter Sage Biography
# Who is Peter Sage for
# Peter Sage Coaching/Cost
# Is Peter Sage Legit
# Pro's VS Con's
# Comments
---
Internet Marketing Education, Tools, Networking & Support!
Do you Hunger for the Truth About How People are Really Becoming Successful Online...
---
Peter Sage Review
---
*Parent Company: Transformational Product Services Ltd


*Brand: Peter Sage
*Alternate Known Names: Sage Academy
*Domain Name: https://petersage.com
*Domain Age: 8th/DEC/1999
*Domain Authority: 29/100
*Linking Root Domains: 537
*Ranking Keywords: 12
*Spam Score: 1%
*Address/Headquarters: Adeje, Canary Islands, Spain
*Founder: Peter Sage
*Contact Methods:
Phone: US +1 (888) 519-4594
Phone: UK +44 (800) 0465462
*Resources/Services Offered:
---
Transformational programs
---
---
---
Private 1-on-1 coaching with Sage himself
---
*Cost/Price Tag: Anywhere up to $25,000
*Training: 90.37%
*Support: 67.35%
*Website: 63.20%
*Technology: 59.08%
*Success Stories: 72.04%
*Verdict: Peter Sage is capable of shifting your mindset, way of life and within your business





About Petersage.com
---
Peter Sage is a serial entrepreneur, best-selling author, and expert on human behaviour on a global scale.
As a speaker and coach, he has shared the stage with notable figures such as Sir Richard Branson and President Bill Clinton.
In 2013, he received the prestigious Brand Laureate Award from the Asian Pacific Brands Foundation, which recognises exceptional individuals.
Nelson Mandela, Steve Jobs, Hillary Clinton, and Tiger Woods are among the award's previous recipients.
In 2015, Inspiring Leadership Now named him one of the greatest leaders and entrepreneurs, alongside Sir Richard Branson, Elon Musk, and Mark Zuckerberg.
Peter Sage, a renowned TED speaker and leading specialist in personal development, advises you on how to advance your career while detaching from the chaos of modern life in order to remain connected to the people and things you really love.
Sage, a phenomenally successful serial entrepreneur, has refined his business and career tools over the course of 25 years and 20 or so firms, several of which evolved to become multi million-dollar enterprises.
Sage is the author of the book; The Inside Track: An Inspirational Guide to Overcoming Adversity, which describes how he put his own advice to the test in one of England's most dangerous and violent prisons.
Peter is the co-author of the Business Leaders Book Club's 'Lessons Learned from the Recession,' and his book called '5 Keys To Master Your Life' became Amazon's No. 1 bestseller in its first week.
In addition to co-authoring "Taking The Leap: How To Build A World-Class Coaching Business" with Jack Canfield, Peter has published scores of pieces in magazines, newspapers, and journals over the past three decades.





Peter Sage Biography
---
Peter Sage, Chairman of The Sage Academy, has spent his whole life as an entrepreneur.
He is a writer, educator, and philosopher.
He has motivated individuals from all walks of life to reinvent themselves and become their best selves.
Peter grew up in the central British city of Leicester.
His family resided in public housing.
In order to avoid carrying on the family name, he studied how to make money while still in school.
It provided the groundwork for everything that followed.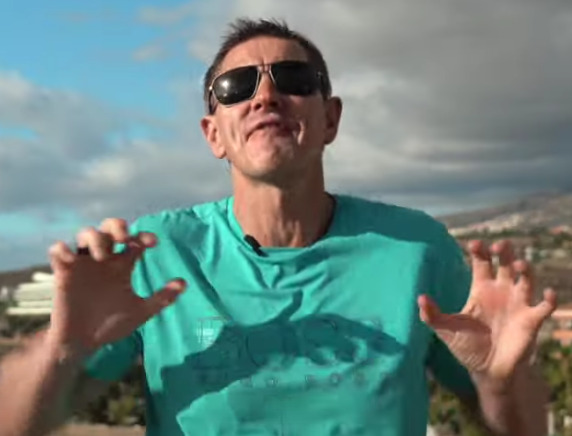 He has always understood that he would not accept a job that paid less than what he was worth.
He always anticipated being an entrepreneur.
Peter left school at 16 years old.
At the age of 17, he enacted his own business selling toys at flea markets and automobile booths.
After that, he entered the personal development industry.
This industry intrigued him since it taught him how to achieve success.
Schools do not teach success strategies.
He was captivated by the industry. He devoted himself to self-education and self-development.
To the benefit of thousands of individuals, he selected this course for his life's journey.
Peter Sage made his first million at the age of 22 and has since built over two dozen firms in a variety of industries.
During most of this period, he viewed himself as an entrepreneur first and a teacher and author second.
Recently, he switched roles and is now a full-time educator and author, and he has turned this into his business.
He has the ability to motivate others.
According to Peter, my job is not to promote my work but rather to hold up a mirror for people to recognise their own grandeur.





Who is Peter Sage for
---
It is for individuals who have long considered starting a business, but a lack of funds has prevented you from doing so.
In any case, the more your familiarity with and enjoyment of Peter Sage's teaching methods, the more probable it is that you will learn from him.





Peter Sage Coaching/Cost
---
The range of Peter Sage's speaking fee is $20,000 to $25,000.
Peter Sage walks his audience step-by-step into the human psyche and demonstrates how we may shape it to live richer lives despite Adversity.
Sage is a motivational speaker who always walks the walk, using his own experiences in a maximum security jail, along with other personal anecdotes and his significant behavioural skills.
His ideas can help you view your own routine or obstacles in a fresh light and awaken your intrinsic ability to derive greater pleasure and significance from each moment.
Mr. Sage's Key Note presentations include, but are not limited to, the following:
REINVENTING LEADERSHIP: THE LEADERS OF TODAY CAN NOT USE THE STRATEGIES OF YESTERDAY
What it takes to be a leader in the modern world has changed.
It is no longer about authority or the number of followers you have but rather about the number of leaders you develop.
Peter Sage, a specialist in entrepreneurship, leadership, and psychology, provides a strong and actionable paradigm for becoming a better leader today in order to empower tomorrow.
BECOMING FUTURE PROOF: REINVENTING CHANGE AND RESILIENCE
In today's environment of constant change, resistance to change is frequently the greatest obstacle.
This is the reason why so many change management "techniques" sound or look excellent on paper but fail in practice.
However, successful and lasting change integration requires altering our own psychology, not just our to-do list. "Becoming Future Proof" is a strong speech aimed at motivating those who are struggling with or confronting change to achieve even greater heights.
Replace friction with fluidity by empowering everyone in the organisation, from the executive suite to the shop floor, to handle change at every level of their lives.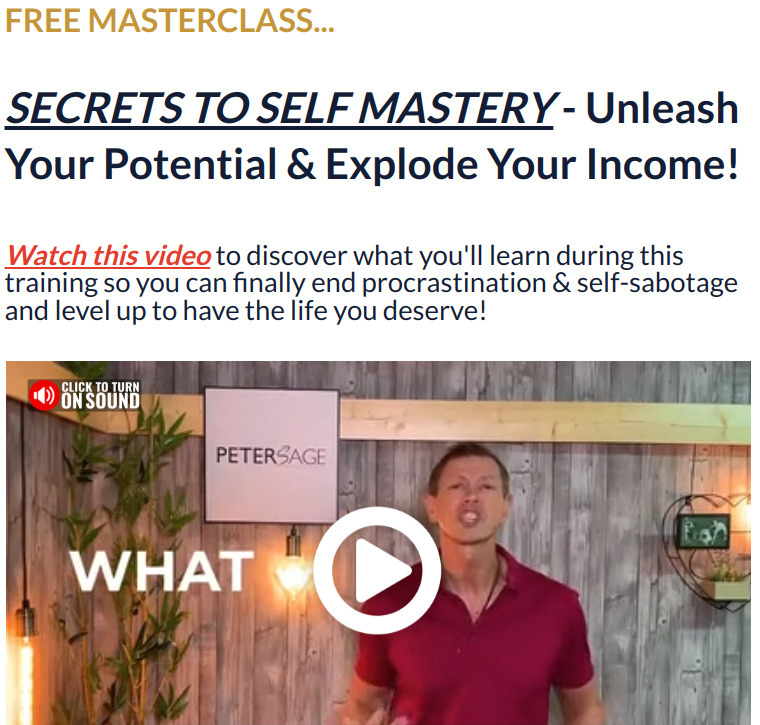 REINVENTING TEAMWORK: COOPERATION IS THE NEW COMPETITION
There has never been a period or market with greater competition.
To prosper in the 21st century, corporations, individuals, and teams are discovering that cooperation, not competition, is their new ally.
Discover the secrets of efficient teamwork and how forming new connections may give you a competitive edge.
LIVING THE LIFE OF AN EXTREME ENTREPRENEUR
Peter's more than 25 years of experience as an "extreme" entrepreneur are distilled into a rousing presentation that encourages individuals to accept life's curves with gusto.
Establishing world-class customer service
The title says everything! Peter, an entrepreneur with an inexhaustible army of adoring fans, is the ideal person to teach you the best techniques for fostering client loyalty.
THROUGH MAKING A DIFFERENCE
This presentation motivates the audience to take action and enter a life of abundance.
HOW TO HAVE THE PERFECT DAY
This remarkable presentation, one of Peter's most in-demand talks, shows participants how to navigate the rivers of Adversity and transform every day into the "ideal" day.
Is Peter Sage Legit
---
Petersage.com is legit and secure for visitors.
Using an automated system to verify the website's legitimacy and safety.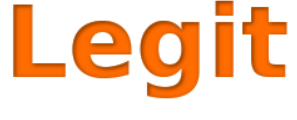 This assessment of petersage.com is based on an examination of 40 internet facts obtained from public sources as well as the author's personal experience with the website and the individual.
Sources include whether or not the website is listed on phishing and spam sites, whether or not it offers malware, the company's nation of origin, and reviews found on other websites, among many more.
The website appears to be secure.
Final Word
---
Pro's:
You can progress through classes at your own pace.
You join 950 other students enrolled in this course.
You get lifetime access to the training, and all updates are free. You have a 30-day money-back guarantee.
People give the website favourable ratings.
This website was established several years ago; thus, DNSFilter classifies it as secure.
Trend Micro vouchsafes this website.
Con's:
The website's registrar is well-known among fraudsters.
There is a serious no refund-policy on all products and services.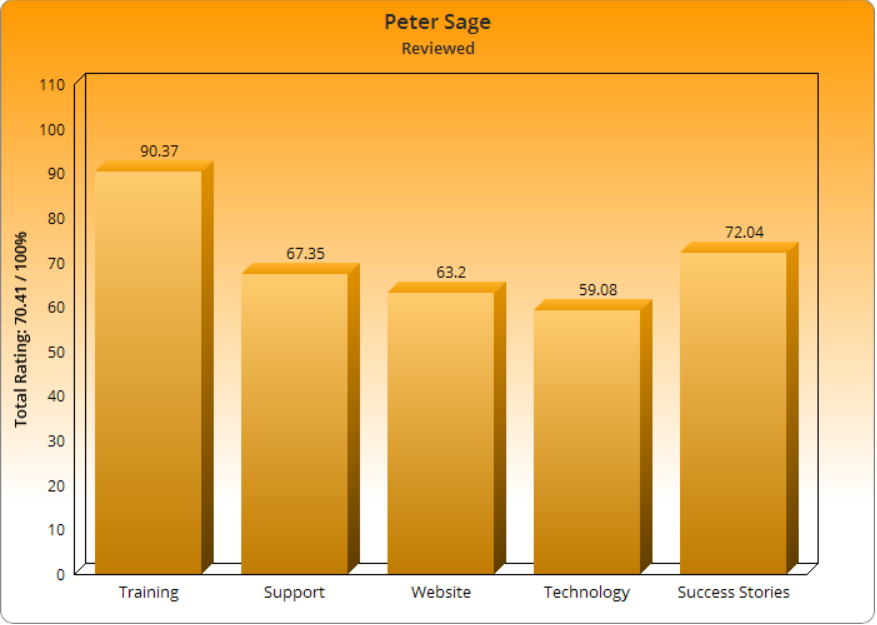 Peter Sage, owner and director of Sage Academy has a unique perspective on how to become outrageously successful, productive, engaged, and the type of leader you aspire to be.
He describes his personal journey from the flea market to the Fortune 500.
As a result of his upbringing amidst contrasts, he has learned the virtue of having a great deal of tolerance for understanding diverse things in the world.
He defines leadership as the capacity to view the world from multiple perspectives.
Peter, in keeping with his surname, imparts profound and insightful advice on becoming an entrepreneur and a leader in terms of defining achievement and fulfilment and recognising opportunities.
Comments
---
Peter Sage:
Up to $25,000
Training -

90.37%

Support -

67.35%

Website -

63.2%

Technology -

59.08%

Success Stories -

72.04%
Summarised:
One of the biggest perks about Peter Sage is that you can hire him to be a motivational speaker for your company/organisation. Peter Sage knows how to open the minds of people to new ways of thinking appreciating things.
---
FORGET ALL THAT ~ And Start An Online Business For Free…
---