Hustlers University 2.0 is an online school that seeks to assist individuals in making money online using eighteen contemporary wealth development strategies.
Andrew Tate launched the company in 2021.
It teaches individuals how to generate passive money in a range of online industries.
In this Hustlers University 2.0 review, you will decide whether Andrew Tate's product is worth the $49 price tag.
You should be able to comprehend what Hustlers University 2.0 is, its merits and cons, and if you can genuinely make money with it or if it's a scam at the end of this review.
---
TABLE OF CONTENTS

Jump to…
# Hustlers University 2.0 Review
# What is Hustlers University 2.0
# Who is Viral Andrew Tate
# Hustlers University 2.0 Courses/Cost
# Who is it for
# Is Hustlers University 2.0 a Scam
# Pro's VS Con's
# Comments
---
Internet Marketing Education, Tools, Networking & Support!
Do you Hunger for the Truth About How People are Really Becoming Successful Online...
---
Hustlers University 2.0 Review
---
*Parent Company: Cobra Tate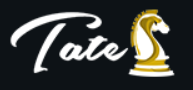 *Brand: Hustlers University 2.0
*Alternate Known Names: Hustlers College
*Domain Name: https://www.cobratate.com
*Domain Age: 3rd/JAN/2019
*Domain Authority: 29/100
*Linking Root Domains: 533
*Ranking Keywords: 34
*Spam Score: 11%
*Founder: Andrew Tate
*Net Worth: Over 30 million dollars
*Address/Headquarters: Calea Victoriei 155, AP 29, 010073 Bucuresti, Romania
*Resources/Services Offered:
---
---
---
*Cost/Price Tag: $49.99/month
*Training: 78.49%
*Support: 45.20%
*Website: 88.58%
*Technology: 62.31%
*Success Stories: 53.70%
*Verdict: Surprisingly decent opportunity that has plenty of potential and room to grow





What is Hustlers University 2.0 all About
---
Hustler's University is a platform designed to instruct individuals on how to generate passive income online through stock analysis, options plays, crypto analysis, DeFi, E-commerce, Copywriting, Freelancing, Flipping, Financial Planning, Affiliate Marketing, and other means.
You will get direct access to accomplished individuals who can assist you with messaging, networking, and education upon joining.
You can also receive detailed feedback on your financial concepts and grow your professional network with real people.
When you enrol in Hustlers University, you will encounter a community of folks who are also attempting to earn money online.
This is vital for establishing a support structure that facilitates your success along the road.
Real specialists will be available for Q&A sessions on a variety of topics.
Participants are permitted to ask as many questions and follow-ups as desired.
Under normal conditions, it would be impossible to reach such individuals.
Andrews' Hustlers University 2.0 is one of his works devoted to assisting individuals in making money online.
It employs professionals and individuals who claim to have success and specialisation in the particular field to aid in the instruction of each course's skills.
The monthly subscription to Hustlers University is $49.99, and the service is fully hosted on private Discord servers.
There are currently over 100,000 individuals on the private Discord channel.
Similar to individuals sharing their knowledge on YouTube, Andrew Tate and his crew have hand-picked the professors at Hustlers University to teach HU2 students.
You must first enrol in Hustlers University. The initial purchase is $49.99, and the subscription is monthly.
After completing payment, the procedure of joining the Discord server commences.
You grant HU2 permission to access your Discord account in order to invite you. Then, you will be able to join Discord officially and get started.
There is a 'Start Here' section that consists of a handful of introductory films and articles that present to you a total overview of what to expect, how the platform functions, and other helpful information to maximise its use.
After joining, the Discord bot offers information on the Hustlers Community's laws and regulations. You will want to read this thoroughly.
To begin Hustlers University 2.0, you must first select your Time/Cash quadrant.
If you are unfamiliar with the Time/Cash quadrant, it is essentially an assessment of your available time and money.
You select from the following options

:
Time poor but cash abundant.
Time and Money Riches.
Cash Poor and Time Poor.
Time wealthy but cash poor.
On the basis of your responses, you will be assigned to one of the categories. This is intended to provide you with access to Discord channels that match your time and financial constraints.
Depending on your selection, the bot grants you access to the relevant learning channels. For instance, if you are Time Rich/Cash Poor or vice versa, you will be steered to 'free' possibilities such as Freelancing, Affiliate Marketing, and Copywriting. This is due to the fact that learning and mastering these talents requires little to no initial investment.
In contrast, if you are Time Poor/Cash Rich or Time Rich/Cash Rich, you will be guided to E-Commerce or Crypto courses that demand an initial investment. After selecting your quadrant, you will be welcomed to a channel to begin.
After joining, you are given an introduction to read. You can then join the servers.
Who is Gone Viral Andrew Tate
---
Andrew Tate is the creator of Hustlers University and a four-time kickboxing world champion.
He has recently garnered popularity on social media.
This former cruiser weight and super cruiser weight world champion is British-American.
Andrew Tate is most known for being a three-time ISKA and Enfusion world champion.
However, it cannot be denied that he has gained more notoriety since quitting sports.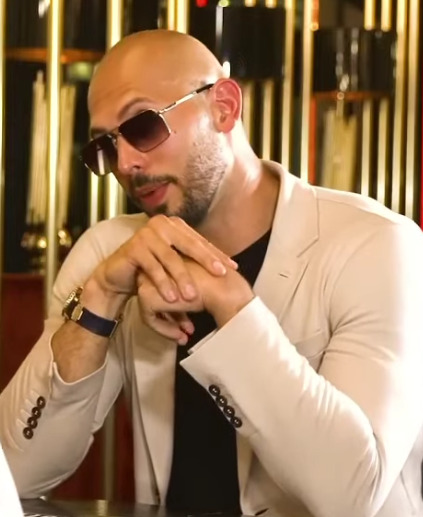 Andrew also has a YouTube channel dubbed Tate Speech and TATE CONFIDENTIAL, where he and his younger brother Tristan Tate upload lifestyle vlogs and podcasts.
He frequently displays his enterprises, automobiles, and wealth on his social media sites.
Additionally, the video producer earned notoriety for his harsh views on women.
He is also very active on social mediums such as Instagram, YouTube, etc.
Andrew Tate has a passion for education and founded Hustlers University because he recognised the need for accessible instruction on contemporary wealth development strategies.
On his website Cobratate.com, he also sells digital products and access to exclusive groups, in addition to being the founder of Hustlers University 2.0.
Andrew Tate's estimated net worth in 2022 is approximately $250 million US dollars.
As a professional kick boxer, he has become one of the most well-known Internet celebrities in the country.
He has amassed a very considerable amount of wealth in the fitness industry.
He also added that, although being a four-time world champion, kickboxing did not make me wealthy, as the highest I was ever paid for a fight was $100,000.
Tate derives most of his income from his enterprises, including his ownership of multiple casinos in Romania.





Hustlers University 2.0 Courses and Cost
---
There are mini-courses within the training, but you can "specialise" in whichever one you desire. Hustlers University 2.0 is not offered at no cost.
Enrolment costs $49 USD.
This is a great deal when compared to similar courses that cost over $1000.
There are mini-courses within the training, but you can choose which one you wish to "specialise" in.
For instance, if you want to make money with affiliate marketing online, there is a mini-course that can assist you.
The Hustlers University 2.0 mini-courses will guide you step-by-step so that you may immediately begin making money in your area of expertise.
In addition to affiliate marketing, Hustlers University 2.0 offers mini-courses in the following areas:
Copywriting.
Freelancing.
E-Commerce.
Amazon And more.
~Copywriting
Copywriting is the act of writing a piece of content and utilising it as you see fit.
In this situation, you will receive copyright training and then approach online businesses with your copyrighting expertise.
There are countless firms to whom you can pitch.
When you identify a business to collaborate with, your copyrighting expertise will help them earn more money, and they will compensate you generously for your efforts.
~Freelancing
Freelancing involves encouraging others to hire you to perform work.
There are numerous freelance websites available for usage, but the competition is crazy.
Assuming you do it on your own, you may spend years attempting to gain traction. Well, HU 2.0 is devoted to assisting newcomers in dominating their field faster than those who have been in it for a longer period of time.
~Affiliate marketing
Affiliate marketing is the practice of selling other people's items in exchange for a commission.
This business approach is difficult and requires significant effort and commitment.
Therefore, if you wish to enter AF with Hustlers University, you will need to invest in some advertising.
However, not every course requires payment.
~Cryptocurrency
Cryptocurrency is currently a significant moneymaker.
Again, this takes an initial investment before you can earn a profit.
Due to crypto's extreme volatility, the typical beginner will nearly always lose money.
In this situation, there are literal specialists within HU 2.0 who will advise you on whether to invest and when to withdraw.
Even if you don't want to take the time to learn about the various cryptocurrencies, equities, FX, etc., you may just imitate the pros.
~e-Commerce
E-commerce is referred to as the buying and selling of goods and services, as well as the transmission of data or funds, over an electronic network, most frequently the internet.
~Defi
DEFI is a new financial technology based on distributed ledgers comparable to those utilised by cryptocurrencies.
~Amazon FBA
Amazon FBA is an Amazon-owned and controlled e-commerce platform that enables third-party merchants to sell new and pre-owned products.





Who is Hustlers University 2.0 for
---
This course is mostly for people who want to learn Ecommerce, Crypto, Stocks & Options, AmazonFBA, Affiliate Marketing, and more professionally.
Also, for people who have an opinion or a purpose they want to accomplish.
Is Hustlers University 2.0 a Scam
---
In all candour, Hustlers University is not a scam.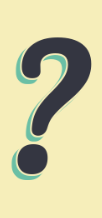 The business models that are taught are all verifiable and proven to work, but results are determined by each individuals efforts.
Observe that it takes time to perfect particular skills.
There are no shortcuts; the amount of effort you put into something is totally your responsibility.
Anyone can join, purchase programs, and acquire new knowledge.
Concurrently, an affiliate commission is offered for the sale of the same membership.





Final Word
---
Pro's:
Acquire a Range of Diverse Abilities.
Exclusive content Access to Mentors Community of others with similar interests.
Question and Answer Sessions.
Con's:
Andrew Tate left the United Kingdom not because he wanted to shift his firm to Romania but because he was compelled to leave the nation due to legal issues in England.
In multiple interviews, he deftly avoids questions regarding his multiple bankruptcies in the past.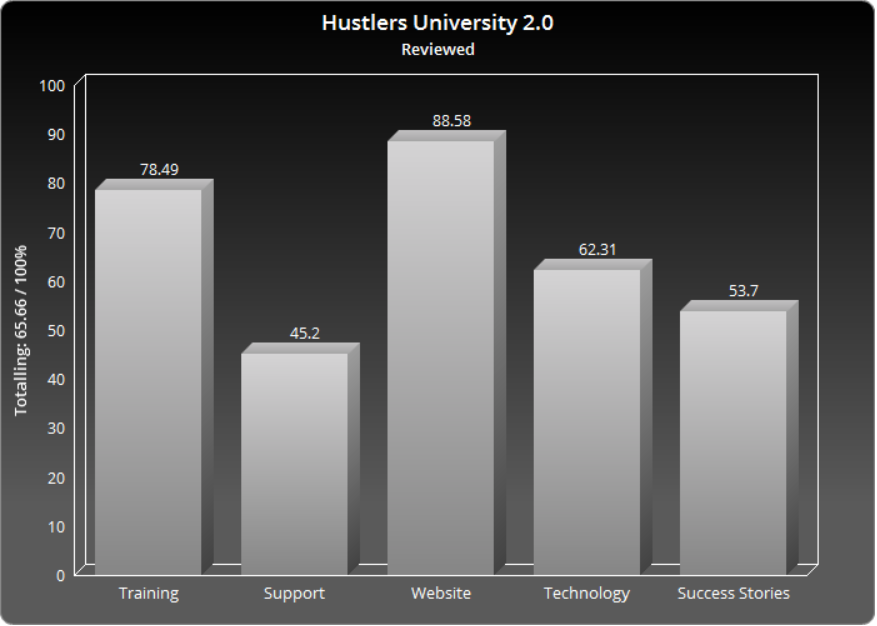 Hustlers University is a legit online money-making program. However, do not expect to get wealthy tomorrow, as this is not a technique to make money quickly.
The objective is to acquire a skill and utilise it to earn money online for many years.

Comments
---
Hustlers University 2.0:
$49.99 / month
Training -

78.49%

Support -

45.2%

Website -

88.58%

Technology -

62.31%

Success Stories -

53.7%
Summarised:
There is no denying that Andrew Tate is captivating, headstrong and reckless at times but we should all be able to express ourselves just the way we want. Hustlers University has numerous courses educating different online business models.
---
CHOOSE THE AFFILIATE MODEL ~ The Sky is Literally The Limit With Affiliate Marketing…
---