Reliable Education:
1 off: $2,997.00 or, 4 Payments of: $897.00
Training -

81.38%

Support -

73.22%

Website -

67.05%

Software Tech -

30.84%

Success Stories -

36.91%
Brief Summary:
Adam Hudson is upfront and completely honest with what's in store with his Reliable Education – Amazon FBA program. Before we delve deeper, know that building an Amazon FBA company is expensive, but worthwhile if you have the chops for it. Amazon is big business and a lucrative e-Commerce store to be apart of.
---
OUR ALTERNATIVE TO AMAZON FBA: Get Started In The Affiliate Business Model For Free…
---
Reliable Education is not drop shipping, nor is it affiliate marketing. Reliable Education was co-created by Adam Hudson and he is the main face seen with this company.
It is purely an e-Commerce education company designed to teach consumers how to launch and grow their business following specific principles with Fulfilment By Amazon (FBA).
Reliable Education is absolutely not a get-rich-quick scheme, nor will you earn money overnight. In fact, You will lose money overnight if you decide to invest into the initial 3 grand course purchase.
To grow an Amazon FBA business through Reliable Education will require no shortcuts, much time and effort put forth until launching your first product on Amazon.
Now, with that out of the way, let's try to figure out if Adam Hudson's Reliable Education is a quality Amazon FBA training course for it's rather expensive price range.
---
Table of Contents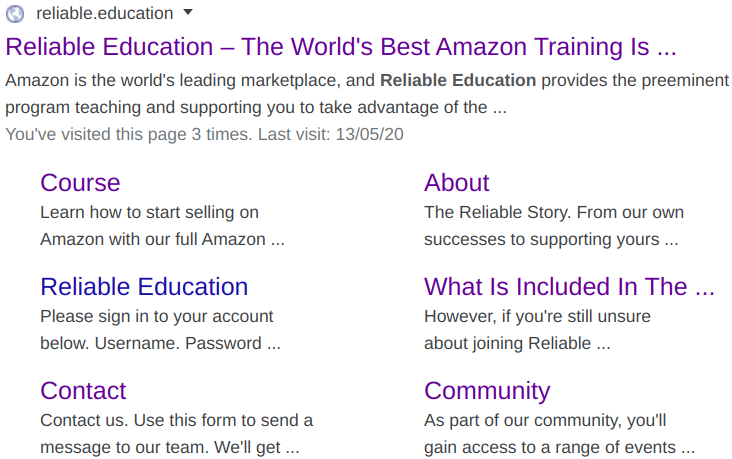 Jump to…
# Reliable Education Review
# What is Reliable Education
# Reliable Education Academy Training
# About Adam Hudson
# Is Reliable Education a Scam
# Pro's VS Con's
# Comments
---
Internet Marketing Education, Tools, Networking & Support!
Do you Hunger for the Truth About How People are Really Becoming Successful Online...
---
Reliable Education Review
---
*Parent Company: Reliable Group Pty Ltd


*Brand: Reliable Education
*Alternate Known Names: Online Reliable Education
*Domain Names:
https://reliable.education
https://support.reliable.education
*Domain Age: 15th/MAY/2015
*Hosting Registrar: GoDaddy.com, LLC
*Launch Date: 2016
*Domain Authority: 30/100
*Linking Root Domains: 253
*Ranking Keywords: 66
*Spam Score: 2%
*Website Asset Value: $46,294
*Address/Headquarters: 25 Claremont Street, South Yarra, VICTORIA, 3141
*Co-Founders: Adam Hudson & Joe Olejnik
*Contact Methods:
email: internal messaging (support ticket)
email: support@reliable.education
phone: management will arrange a phone call once purchased course
*Social Media Presence:
Facebook: @reliableeducationacademy | 26,598+ Likes, 29,707+ Follows
LinkedIn: Reliable Education | 467+ followers
YouTube: Reliable Education | 56,998+ channel views
Instagram: adamhudsonofficial | 23.9k followers
*Services Offered:
---
Fulfilment By Amazon (FBA) training
---
Networking capabilities with this community
---
Phone calling with Advisers
---
Student only Summits (Live events)
---
---
---
---
*Community Size: 9,000+ students
*Payment/Payout Currency: United States Dollar (USD)
*Initial Cost/Price:
One payment of: $2,997.00
Or, four monthly payments: $897.00
*Affiliate/Referral Program: Yes, but the selection process is strict (not open to all affiliates)
*Up-sells: There are additional costs necessary with FBA businesses and capital is usually required
*Training: 81.38%
*Support: 73.22%
*Website: 67.05%
*Software Tech: 30.84%
*Success Stories: 36.91%
*Verdict: Most trustworthy FBA program promoted via the internet





What is Reliable Education
---
Reliable Education is a training pack with extras following a specific business model called Fulfilment By Amazon.
In no way is Reliable Education endorsed by, or associated with Amazon. Reliable Education are a privately held company.
The main difference between drop shipping and FBA are. With drop shipping. You don't actually own any physical goods at your location of business or residence.

As a drop shipper you act as the vessel moored between the product and the customer. You help the customer find the product to turn a profit. This is achieved through marketing online. Similarly, to how an affiliate marketer would operate.
Only, with drop shipping, you have the benefit of setting your own prices for the wares you promote. Whereas, affiliate marketers are stuck with whatever price and commission rate is set with the affiliate program.
With Amazon FBA by the way, you'll have to source out a product in bulk, then ship the merch to be stored onsite at one of the humongous Amazon registered warehouses.
FBA takes care of the posting responsibilities for you, such as shipping and refunded returns. They literally store, pack and fill your orders while you sleep if you can get it to that stage.
FBA and drop shipping are similar, yet, so different. What sets FBA apart from a traditional business, is you don't have to worry about:
Staff.
Infrastructure.
Leases.
Offices.
Overhead.
Risk, and the list goes on.
All of these concerns will be handled by your Amazon provider. Do note, there is still a lot of tedious tasks and responsibilities required by you as an Amazon FBA business owner.
The most simplistic business model online to follow would be to build an affiliate marketing business. Affiliate marketing is arguably one of the cheapest methods and has uncapped earnings potential, including residual income.
Reliable Education Academy Training
---
Before you pay for the course. You can get your hands on Adam Hudson's free 5 part video – Amazon Training video series. Get it by entering your email and name credentials. The recordings shall explain in more detail how to run an Amazon FBA business in more detail, regardless of how little time, or money you have.
Each free video is titled:
The Amazon Opportunity and Amazon Basics.
How to Choose Winning Products.
Sourcing and Manufacturing your Product.
Amazon Listing and Launching Strategies.
Choose Your Amazon Path.
On the other hand. The official Reliable Education Amazon Academy is called – Zero to One on Amazon. It's designed to take roughly 6 weeks to complete, Adam takes into account that your life has it's responsibilities with work and family demands.
If you can learn and implement the Zero to One on Amazon training at a full-time pace. It is possible to have covered the entire course content within as little as 1 week, there have been students doing this.
Here are the titles of each module

:
MODULE 1. The Beginning.
MODULE 2. Set-Up.
MODULE 3. Product Research.
MODULE 4. Product Ideas.
MODULE 5. Manufacture & Importing.
MODULE 6. Design & Branding.
MODULE 7. Shipping.
MODULE 8. Selling.
Apparently there are another 2 modules added, plus, there's now around 250+ videos to watch.

The topics that are not covered in the training are

:
Taxation.
Insurance.
Banking / FX.
Legal structures.
Business names.
Branding ideas.
Finding products.
Finding and vet suppliers.
Importing regulations.
Country specific laws and regulations.
About Adam Hudson
---
Aussie serial entrepreneur Adam Hudson's celebrity doppelganger would have to be Stu from the Hangover trilogy. The actors actual name is Ed Helms.
Adam is asked all the time what does Reliable Education have to do with that rhinoceros logo. Adam chose the rhino to represent his brand for a reason.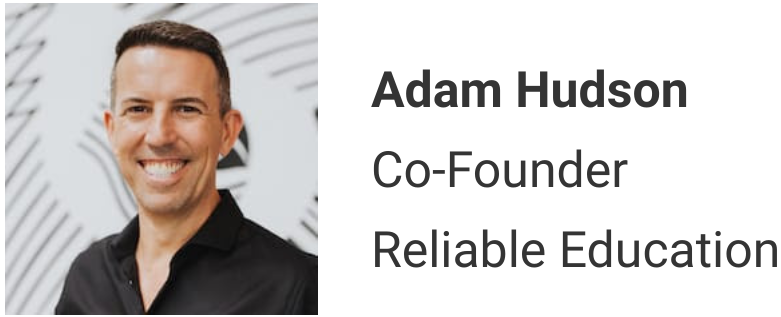 Since the first year as an Amazon FBA business owner, which is normally the hardest part of it.
You literally have to charge head first, in short bursts, to get your FBA business where it needs to be.
Adam Hudson is a diverse entrepreneur that has created several multi-million dollar businesses in Australia and the United States alone.
Mr Hudson is also an investor and holds early stage equity, In the past Adam Hudson has been featured on outlets such as:
Web Retailer.
USA Today.
The Singapore Business Review.
Reinvention Radio.
The Brian Tracy Show.
The Success Network America.
ABC Australia.
Sky Business News.
Is Reliable Education a Scam
---
Fulfilment By Amazon is a real legitimate business model that anyone can get started with. But it is definitely not the best route for everyone to go down.
There are many costs needed to be weighed into the equation before starting a FBA business.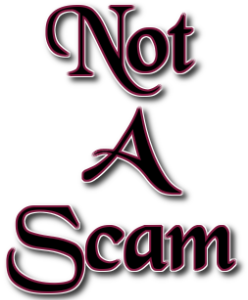 What makes Adam Hudson stand out from the rest as an Amazon FBA educators out there is he's completely open and upfront about everything involved with this opportunity.
He doesn't just use a hyped video with an instant buy for access sales funnel to get that initial sale as done quickly as possible.
There is plenty of information found on the website explaining the finite details of expenses that usually are required with an Amazon FBA business.
Sure, it is an expensive venture, but FBA businesses can be developed into lucrative assets if fully committed.
This Australian is obviously humble of what he knows about Amazon FBA, and what he's achieved through Amazon since 2012. If you are on a bootstrap budget. Do not buy the Reliable Education program. It's that simple!
You will feel scammed when you realise there are many little/large additional costs needed to grow your FBA business.





Final Word
---
Pro's:
Over 50% of sales in the United States alone are conducted on that eCommerce giant Amazon.
You can sell from anywhere.
8+ modules containing 150+ training videos. They should get you earning your first dollar through Amazon FBA.
Over time, businesses go through changes. Reliable Education keeps up to date with changes with Amazon in the training.
They have a private Facebook group.
For every course purchased. Reliable Education offers an interest free loan through Kiva for a third world country entrepreneur.
Con's:
The live summits are not apart of your course fee. Summits come with it's own cost.
The FBA business venture is a costly one spanning into tens of thousands. You will need quite a chunk of capital to play with.
There are no guarantees you will be able to build a profiting Amazon FBA business.
It's suggested you have at least $10,000.00 or more for your first inventory order.
Amazon normally charges you a 15% commission for all sales you make, including fulfilment fees.
This course is only offered to 40 countries and roughly 6% of it's consumers have been given refunds back. Specific circumstances can claim a refund.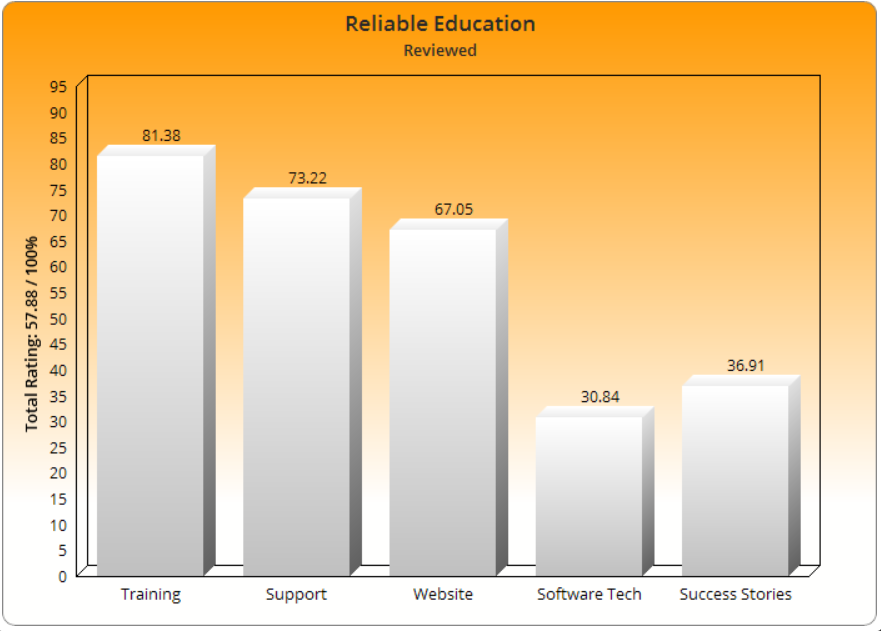 Your goal out of this scheme is to build a home-based business with the FBA model. You want it to become an ongoing thing so that it profits month after month, year after year.
Some additional things you should consider if your keen on FBA with Reliable Education.
Many FBA business start-ups fail due to under capitalisation. So if your not well off financially, I'll tell you now not to buy into Reliable Education!
If you were earning at least $90,000.00 per annum with your job, that would be a good ballpark figure for this opportunity.
Depending on the size and weight of the product you wish to sell, can drastically change up the price per each unit made for your FBA business.
Other tedious responsibilities you will have to consider

:
Product research.
Product tracking.
Formed a RI Mastermind.
Built a relationship with your supplier.
Test product samples before selling.
Many one-off establishment costs such as: product samples; design; packaging; inventory; freight; photography; promotions; Amazon costs; various general costs and adviser fees .
Storage fees if your item isn't selling within a storage time frame.
I guess it's safe to say there is a high level of risk involved when starting an FBA business venture. You really need to be business savvy with an endless drive to succeed with a FBA business.
If You're Anything Like Me? You'd Prefer To

Do The Least Amount Of Work Possible

& Have The

Least Amount Of Responsibilities On Your Shoulders

To

Generate A Passive Income Stream

Online? I'd Suggest YOU

Read More

About This

Special Community

That

I Use Personally Since 2018

Which Now

Generates Me Residual Monthly Income

.
 ()
If what I am saying sounds too good to be true. You can save time and visit directly to the website I am suggesting. Over there, you can read more about it and join up for free. I hope it ends up sounding like a business model that suits you preferences.

After all, I hope this article about Adam Hudson and his FBA training at Reliable Education has provided you with a new perspective on things. You truly need venture capital for FBA. Have you anything to add to this post in the comments section below? Like and/or share if you learned a thing or two today.




Make sure you have financial resources doing FBA business…
Comments
---