MayaClix Family:
$0.00 (FREE) - $1,190.00/year
Training -

13.27%

Support -

25.63%

Website -

35.72%

Software Tech -

15.08%

Success Stories -

49.06%
Brief Summary:
The whole concept of joining MayaClix Family is to click advertisements for minimal payout. There is nothing ethical about clicking advertisements without any intent of purchasing a product or joining a service. At MayaClix Family, you will be doing the wrong thing to true advertisers.
---
LEAVE THIS BUSINESS MODEL ~ Instead, Learn How To Advertise On Your Own Legitimate Website…
---
---
Well, well, well. Looky here. We have found another Paid-To-Click (PTC) website charging insanely high membership prices with unethical advertisement clicking be promoted.
I'm in disbelief that almost 300,000 people have joined MayaClixFamily to unprofessionally click on advertisements created by paying advertisers.
Whatever ad serving company these PTC sites use are stupid if they cannot figure out that so many clicks are done without any actual intent of signing up, or purchasing a product or service offered.
Do not become a MayaClix Family member until you read the entirety of this article, to perhaps give yourself a new perspective on PTC sites in general. 1 click, 2 click, 3 click Maya Clix.
---
Table Of Contents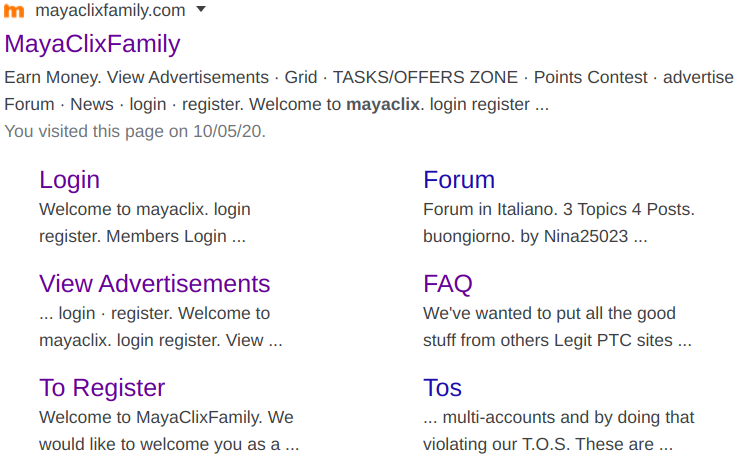 Jump to…
# MayaClix Family Review
# About MayaClix Family
# Is MayaClix Family a Scam
# Pro's VS Con's
# Comments
---
Internet Marketing Education, Tools, Networking & Support!
Do you Hunger for the Truth About How People are Really Becoming Successful Online...
---
MayaClix Family Review
---
*Company Name: MayaClix Family


*Alternate Known Names:
MayaClix
Maya Clix Family
*Domain Name: https://mayaclixfamily.com
*Domain Age: 02/JAN/2018
*Hosting Registrar: Tucows Domain Inc.
*Launch Year: 2016
*Domain Authority: Did not qualify
*Linking Root Domains: Did not qualify
*Ranking Keywords: Did not qualify
*Spam Score: Did not qualify
*Website Asset Value: $2,159,200.00 (Traffic intake based)
*Address/Headquarters: They keep the information hidden
*Founder: They do not mention
*Contact Methods:
email: internal messaging (support tickets)
*Social Media Presence:
Facebook – Mayaclix | 1,529+ likes, 1,552+ follows
*Services Offered:
---
---
Advertise on their platform
---
---
---
---
---
---
---
*Community Size: 297,723+ all time members
*Payout Methods:
*Membership Costs: The higher the membership level better the rewards
Ground Bee = $0.00 (Free)
Small Sweat Bee = $6.99/month
Miner Bee = $49.99/3 months
Honey Bee = $79.00/year
Bumble Bee = $379.00/year
Carpenter Bee = $479.00/year
Killer Bee = $1,190.00/year
*Refunds: All purchases are non-refundable
*Compensation Plan:
Earn a percentage of sale per Ad click
Earn a percentage of sale through referral Ad click
Referral upgrade commission
Referral Ad purchase commission
Transfer points to cash
*Affiliate/Referral Program: Yes, also can buy (rent) referrals if you cannot get invites
*Up-sells: No
*Training: 13.27%
*Support: 25.63%
*Website: 35.72%
*Software Tech: 15.08%
*Success Stories: 49.06%
*Verdict: Mixed feelings whether it pays out or not





About MayaClix Family
---
There are 5 ways that you can earn small incremental amounts of income credits when using the MayaClix Family Pay-To-Click website.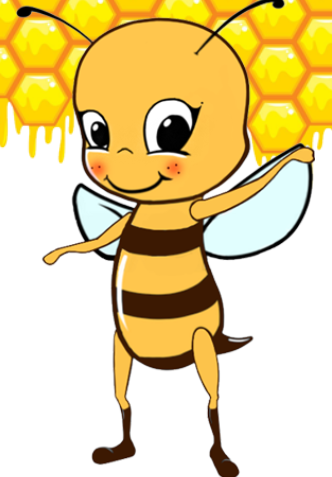 Get Paid-To-Click on advertisements within your daily limits.
Through your referrals daily clicks. Earn a percentage of sale by them.
Earn a commission every time your referral upgrades their membership account.
Referral Ad pack purchasing. Earn a percentage on all your referrals ad packs bought at MayaClix.
Convert 5000 points into $1.00 through your daily actions.
The concept behind MayaClix Family is straight forward.
Get heaps of people to sign up to Mayaclixfamily and start them on their relentless journey of fraudulently clicking advertisements.
So that the racket behind MayaClix Family earn as many Ads revenues as they can. If you register with Maya Clix Family and go on the quest of clicking a dozen ads per day. You will earn as little as $0.001 per click. That is less than 1¢ per click.





Is MayaClix Family a Scam
---
Who in their right mind would waste their time clicking these ads. The maximum ads you can click per day as a free member sits at 4 advertisements clickable per day.
So you can literally earn a minimum of $0.004 per day. How crazy is that! Again, that's less than 1¢ per day.
Honestly, what is the point of that. Unless you upgrade your account, you are not going to get anywhere financially using MayaClix Family's website.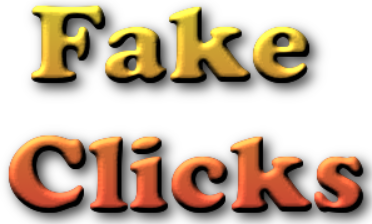 And if you are foolish enough to upgrade. You still will have to spend endless hours, endless days just to earn back your membership fee.
That is why there are loopholes for additional purchasing to speed the process up a little. Like renting referrals for instance, which give the illusion that you are making more income.
But that doesn't benefit you that much either. The only way I could imagine seeing someone profiting the most using MayaClix Family.
Is by somehow having a huge network of followers as an influencer, that can promote MayaClixFamily with their unique referral link.
Then manage to get a few thousand natural referrals who are willing to sign up and commence with clicking activities each day, until their daily Ad quota is reached.
If you could remarkably manage to get this amount of invites. It just might be worth your while to use MayaClix Family as an additional source of income.
All PTC websites operate unethically, whether or not claims of legitimacy are set in stone. They are all operating fraudulently and some of them have scumbags operating them and won't payout.
PTC sites that don't payout are considered pure scams in my eyes.





Final Word
---
Pro's
The higher your membership level is, better the perks will be.
Can remain a free member but will take forever to earn $10.00 this way.
Proof of payments are provided.
Has been running smoothly for at least 2 years, since 2018 due to it's domain age.
Uses Payeer and Perfect Money to process all transactions. Both deposits and withdrawals.
Con's
Minimum cash out is $10.00 unless you upgrade your account to the top bee levels.
Log into your account within 30 days to avoid account suspension and forfeiting your earnings.
There have been issues processing withdrawals for some members.
MayaClix Family take advantage of your time and money.
Get's you to perform the dirty work by falsely clicking on advertisements for the MayaClix Family cloaked owners.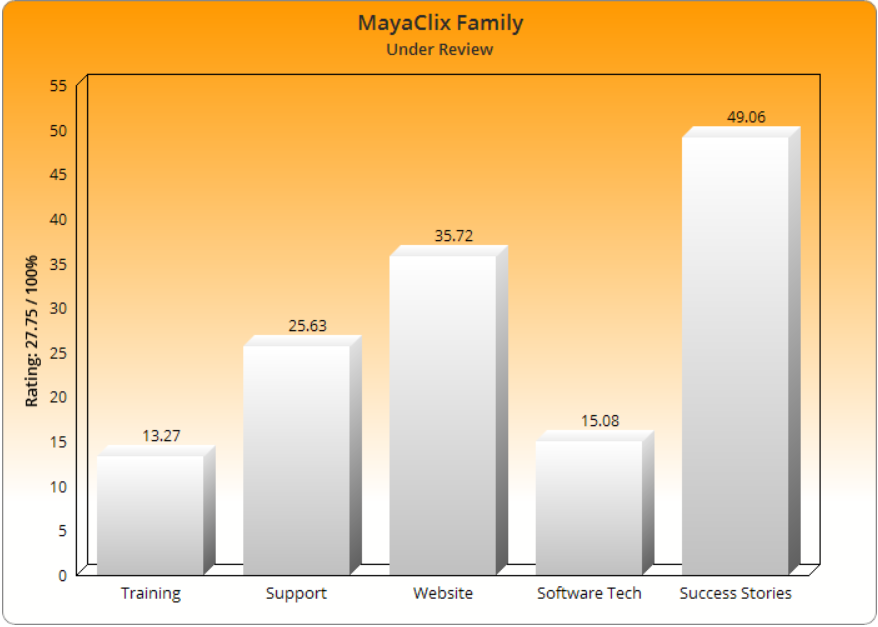 Whether it be Index Clix, Golden Clix or Family Clix. Even though they can sometimes pay out on time, doesn't make them a 100% legitimate companies.
They all follow the exact same methodology and their dashboards look uncannily alike.
Don't be fooled into thinking you will earn a great deal of revenue by clicking a couple of advertisements every day.
It's just pure laziness. You need to realise that these PTC sites are just a waste of your precious time and financial resources if you upgrade membership.
With That Said… Do YOU Want To Get Away From These
Unethical PTC Websites

& Learn The Art Of Creating Affiliate Websites That Will Grow In Value By Learning The Training. Then

Putting In The Work Required

To Reap Your Success. You Really Have to Put In The Work To Get Rewarded Handsomely Online. It's Not Done By Clicking A Hand Full Of Ads Each Day.
()

Learn more about how you can progressively build out an e-business with no prior knowledge. No experience is necessary. It's that straight forward. Personally, I would prefer to spend my days building a reputable brand, turning it into a thriving online business, instead of clicking a few advertisements for Tedious PTC Sites Such As the Maya Clix Family scheme.
Are you are a current, or previous member of the MayaClix Family community. Please let everybody know of your experiences using them. Are you for, or against Mayaclixfamily. What useful insights will you bring to the table to benefit the PTC community? Don't forget to like and share this article if you can't get enough of those PTC websites.




MayaClix Family, just another PTC site allowing malpractice to take place…
Comments
---