Are you wondering is Zeek Rewards a scam or legit? Considering that Zeek Rewards had been shut down for good. We will look into the financial chaos and redemption for president Paul R. Burkes. The web business guru behind Zeek Rewards.
You will gather exclusive Intel into the court hearings and outcomes of these events. Know that you will be fully up to date with new found knowledge on this deceptive website.
---
Table of Contents
Jump to…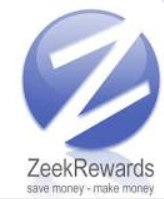 # Zeek Rewards Review
# What is Zeek Rewards About
# Zeek Rewards Marketing System
# Does Zeek Rewards Work
# Is Zeek Rewards a Scam
# Zeek Rewards Receivership Latest News
# Zeek Rewards Refund
# Pro's VS Con's
---
Internet Marketing Education, Tools, Networking & Support!
Do you Hunger for the Truth About How People are Really Becoming Successful Online...
---
Prior to reaching this article were you actually considering joining Zeekrewards? Or just after some fresh knowledge about this verified SCAM. One thing's for damn sure. You will not be leaving here empty-handed.
By the end of this Zeek Rewards fiasco. There is a breath of fresh air waiting for you. Right in the opposite direction from the growing realm of online scams and deceit.
So without further ado.
Zeek Rewards Review: Scam
---
*Brand/Company: Zeek Rewards
*Parent Company: Rex Venture Group LLC
*Website URL: Zeekrewards.com
*Receivership Website URL: www.zeekrewardsrecievership.com
*Founder: Paul R. Burks
*Address: 803 West Center Street, Lexington, North Carolina, 27292-2627
*Founded/Launched: December, 2010
*Contact: (336) 243-1123
*Help & Support: www.zeekrewardsreceivership.com
*Training: 19.35%
*Support: 32.90%
*Website: 41.01%
*Hosting: 00.00%
*Software Tools: 18.63%
*Success Stories: 12.09%
*Costs: Up to $850.00
*Upsells: Likely
*Verdict: Scam Busted, 70+ yr old Paul Burks behind bars
What is Zeek Rewards About
---
The Zeek Rewards scheme was an affiliate advertising division for associated website called zeekler.com. Zeekrewards was shut down in August 2012 due to allegations brought forth to the Securities and Exchange Commission (SEC).
Zeek Rewards Marketing System
---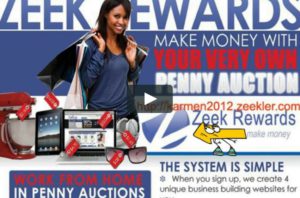 Under Rex Venture Group, Zeek Rewards offered affiliates/investors several methods to earn online revenue. The main two methods were by means of payment contracts. These two hot items were 'The Retail Profit Pool' and the 'Matrix'.
These contracts were the two main driving forces behind the financial growth of Zeek Rewards and had earned upwards of 800 million dollars for the Zeek company.
Does Zeek Rewards Work
---
Not anymore! The website domain has ceased operation and is ready for sale. President of Zeek Rewards Paul Burks had received 14 years plus 8 months behind bars for 4 counts of felony-fraud charges.
Is Zeek Rewards a Scam
---
The Founder of Zeek Rewards was found guilty shortly after allegations had surfaced regarding fraudulent business activities.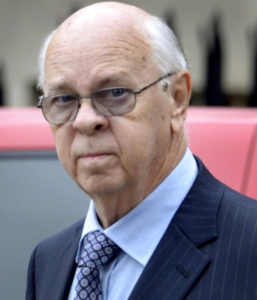 Zeek Rewards was a web based mixture of both a pyramid and Ponzi scheme that exploited around 1 million United States and international investors.
Up to the sum of USD $850 million dollars.
It's estimated that 98% of the millions of dollars spent into online business Zeek Rewards, was the result of recruiting new investors into this illegal pyramid scheme.
Unbeknown to these investors. They were buying out tainted VIP bidding's and expensive membership options.
All of the members deposits were not lodged by the president (Paul Burkes), or the hierarchy of Zeek Rewards to the Securities and Exchange Commission.
Which is a requirement by all businesses in operation, according to the Federal Securities Law.
Zeek Rewards Receivership Latest News
---
Zeek Rewards BBB (Better Business Bureau)
Although Zeek Rewards has 3 profiles/accounts created on BBB.org. None of them had ever received complaints. Since Zeek Rewards has been decommissioned. Zeek Rewards has a BBB rating of 'No Rating' (NR).

Zeek Rewards SEC (Securities Exchange Commission)
The United States SEC had presented a complaint to the U.S. District Court for the Western District of North Carolina.
The SEC investigation was conducted by Alfred C. Tierney and Brian M. Privor whom worked at the SEC enforcement division.
Due to persistent action through both of their efforts. Zeek Rewards had been issued an immediate asset freeze.
Zeek Rewards Refund
---
If you have invested into Zeek Rewards. You can find out how to claim a refund by visiting the receivership website at www.zeekrewardsreceivership.com.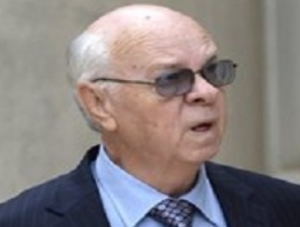 Customers and the public can email the receiver using: info@ZeekRewardsReceivership.com regarding this matter!
The website will have an extensive list of updates published on the blog roll.  Articles about the latest changes and the court cases over the years.
There is a range of frequently asked questions (FAQ's) page that should resolve any queries regarding general information, claims info and subpoena FAQ's.
Final Word
---
Pro's
Back in the day, by meeting the daily quota. Members would enter in the daily prize pool and earn a piece of the 50% portion of daily points up for grabs, which converted into real cash.
Founder Paul Burks had received a prison sentence serving nearly 15 years in jail for his illegal business practices conducted throughout the Zeek Rewards platform.
If you had invested in Zeek Rewards before it closed down. You can claim a percentage of the refund through the Zeek Rewards receivership website.
Con's
Zeek Rewards had scammed investors between $600,000,000 to $850,000,000 from U.S. and international citizens globally.
Was an expensive endeavour during it's short reign.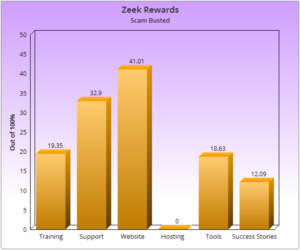 Ever since Zeek Rewards had closed down. It makes it challenging to investigate the company for a detailed review about the business. Generally because the website is no longer operational.
Zeek Rewards has gone down as one of the biggest internet MLM Ponzi schemes on American soil
Many Americans were attracted to this platform during harsh times from recession. Zeek Rewards made unrealistic claims and backed it with plenty of hype.
Like always, justice will prevail. The law had caught up with Paul Burkes, slapped hand cuffs to his wrists and locked him behind prison bars. Here he will likely remain until his unfortunate demise.
Scams come in all shapes and sizes. To show you how to avoid scams online. Here is what a legitimate website opportunity should look like. Check this out!
Very little enthusiasm was switched on whilst creating this Zeek Rewards review. Were you duped into investing with Zeekrewards? If you found something useful today then feel free to comment below, or make a quick share to your favourite social media platform.
Zeek Rewards, just another massive online scam…