AliDropship:
Costs Ranges: $89 - $2,899
Training -

88.37%

Support -

79.05%

Website -

85.32%

Software Tech -

91.36%

Success Stories -

74.86%
Brief Summary:
AliDropship is a subsidiary company swinging off the old ball and chain – AliExpress. If you were wanting to learn and implement dropshipping. Then AliDropship's education, support and software technologies is all that you need to be on prominent trajectory into dropship success. Dropshipping eCommerce has potential for huge profits when following instructions, but niche research and product selection will be crucial.
---
PERHAPS YOU SEEK SOMETHING ELSE ~ Stray Away From Dropshipping & Succeed As A Professional Affiliate…
---
Dropshipping with AliDropship is a form of ecommerce (buying and selling online) in which the retailer (you) collects customer orders and transfers the transactional information to the actual manufacturer, or another wholesaler/retailer (the supplier).
In this model, the drop shipper only advertises product information a.k.a promotional advertisement on their website and allows a payment gateway to process initial transactions.
Once the customer makes a purchase from your site, you make retailer profit, due to price markup,  then you contact the manufacturer of the specific item purchased, pay for it personally at the wholesale price, splitting the difference and keeping the difference.
The manufacturer of the product takes care of all the leg work i.e. shipping, returns, complaints etc.
As a dropshipper you're simply the middle man who connects the dots.
You are in complete control of how much markup you would like to set.
---
E.g. A customer purchases a Japanese toilet seat from your online store at the retail price of $169.99. Either through automation, or per order basis. You go to the supplier and purchase that oriental toilet seat at a wholesale price, which in this example costs $118.99 at 30% off. Earning you a profit of $60 for processing the order by being the middleman.
---
If you are familiar with Shopify, you will notice that it is a self-hosted platform that builds a store for you.
Which also includes a huge market for free and premium apps to support your store?
Now, the AliDropship platform does this too!
But they focus on WordPress and WooCommerce content management systems (CMS) instead of Shopify.
This means that if you are considering starting a WordPress or WooCommerce dropshipping business, AliDropship have the essential tools for your success.
---
Table Of Contents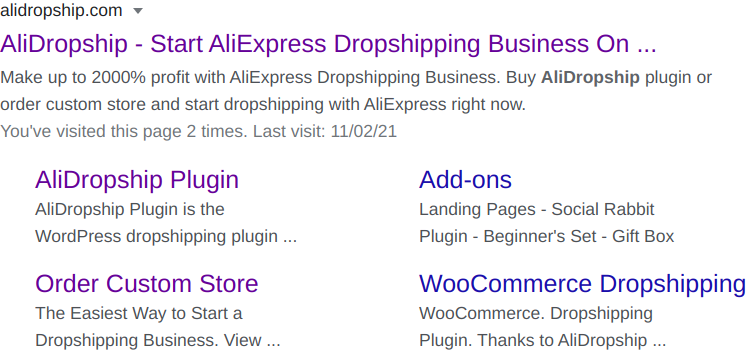 Jump to

…
# AliDropship Review
# About AliDropship
# About Yaroslav Nevsky
# Who is AliDropship For
# AliDropship Custom Store
# AliDropship Plugins
# Is AliDropship a Scam
# Pro's VS Con's
# Comments
---
Internet Marketing Education, Tools, Networking & Support!
Do you Hunger for the Truth About How People are Really Becoming Successful Online...
---
AliDropship Review
---
*Parent Company: Sunshine Ecommerce Technologies LLC


*Actual Brand: AliDropship
*Alternate Known Names: AliExpress Dropship
*Domain Name: https://alidropship.com
*Domain Age: 11th/AUG/2015
*Hosting Registrar: GoDaddy.com, LLC
*Launched: 2015
*Domain Authority: 47/100
*Linking Root Domains: 4.2k
*Ranking Keywords: 8.9k
*Spam Score: 1%
*Website Asset Value: $29,670,000
*Address/Headquarters: 6 Jenner Street, Suite 260, Irvine 92618, California, United States
*Co-Founder/CEO: Yaroslav Nevsky
*Contact Methods:
Integrated emailing system within the site
email – support@alidropship.com
email – affiliates@alidropship.com
*Social Media Presence:
YouTube – AliDropship | 44.3k+ subscribers
Facebook – @alidropship | 127,936+ likes, 137,200+ follows
Twitter – @AliDropship | 5,579+ follows
Instagram – alidropship | 35.6k+ followers
*Resources Offered:
---
Plugin which automates your business
---
---
---
Professionally designed website templates
---
---
Plethora of products to promote
---
---
Relevant business statistics to better understand your dropship store
---
Payment processors a.k.a PayPal, credit card
---
Promotional/advertising training with onsite SEO, social media, video
---
---

*Community Size: 1,100,000+
*Payment/Payout Currency: United States Dollar (USD)
*Cost/Price Tag:
AliDropship plugin = $89 with the optional hosting = $48/year
Basic custom store = $299
Advanced custom store = $499
Ultimate custom store = $899
Supreme custom store = $2899
*Compensation Plan: You get to sell wholesale products at retail price to make a profit through advertising
*Affiliate Program: There's a solid affiliate incentive ranging from a 30% – 100% commission margin for AliDropship Affiliates
*Up-Sells: No
*Training: 88.37%
*Support: 79.05%
*Website: 85.32%
*Software Tech: 91.36%
*Success Stories: 74.86%
*Verdict: Legit dropship platform that has everything you need and since you'll be learning directly from the source you're in good hands, they also offer quality paid services like marketing setup's and such





What is AliDropship About
---
AliDropship gives you the power to create professional looking dropshipping stores.
I have personally built a dropshipping ecommerce website using the impeccable features of the AliDropship plugin.
If you want to take a look it's called – https://waterproofwatchesformen.com.
This is a perfect example of what you can achieve using the services offered by AliExpress/AliDropship.
Dropshippers can promote a whole inventory of goods. Choose from over 100 million items that's listed within AliExpress.
When you open your online retail store, you have two options: keep the inventory or not.
You can buy products in bulk, unpack them, and ship them to your customers as you generate sales.
Drop Shipping, "Pack and Ship," "Direct Fulfillment" – They all mean the same thing.
A supplier will ship the item to your customer for you, and you never have to man handle the product.
Dropshipping is convenient as it allows the retailer to focus on marketing the business and eliminate the hassle, time, and cost of managing the actual products they are selling.
You may notice that Shopify seems to have the most options for drop shipping apps with AliExpress.
This is one of the main benefits of AliDropship as it integrates with WordPress and WooCommerce instead of Shopify.
You can also host and build a complete website through AliDropship, without developing the site yourself.
So basically, AliDropship connects to your WordPress store and allows you to browse and choose products from AliExpress.
After that, the products are automatically shipped virtually from your store with the product details included, such as description, title, and photos.

AliDrophip also offers you a ready-to-use, hosted, ready-to-go store to sell and fulfill orders.
The plugin links your website directly to AliExpress and allows you to import the product directly into your store.
The same is true for order fulfillment!
Every time you make a sale, the plugin helps you complete your order with the click of a button.
This way, your order will be processed automatically on AliExpress.
All you have to do is pay for the product, and the supplier will take care of the rest of the work as if it came from your store.
All product details, tracking codes, etc. They will be automatically sent to your clients when the order is processed.
You have two options to choose from when you decide to pay for AliDropship.
The first is the Build a Custom Store feature, which allows you to develop your dropshipping website on the AliDropship platform.
As mentioned, hosting is provided, and you enjoy 100% ownership of your store.
Also, AliDropship has a template library, so it is not that difficult to create your own online store.





About Yaroslav Nevsky
---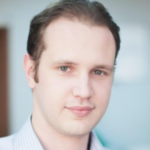 Yaroslav Nevsky is the Co-Founder and CEO of AliDropship, an international IT company that provides leading-edge solutions for the dropshipping business.
He is glad to share his experience and raise awareness of dropshipping tips and techniques.
He lives in San Diego, California.
Who is AliDropship For
---
Two different companies should consider AliDropship.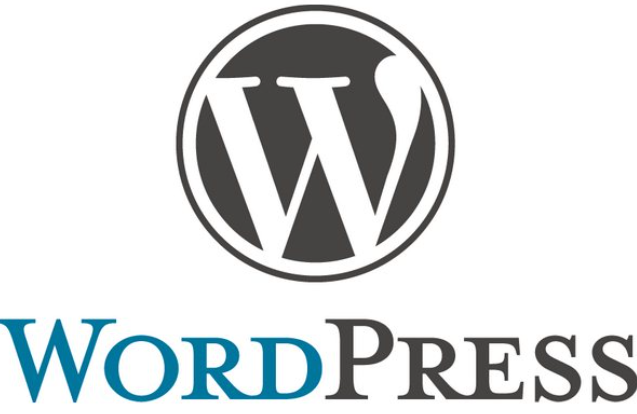 The first is a company that wants to dropship but does not have the skills or resources to create an online store.
So you'd better ask AliDropship and contact a custom dropshipping solution.
Another type of brand that should consider AliDropship is one that already has a website on the WordPress platform or has the knowledge to create a Woocommerce and WordPress website to Start Your Own Store.
In this situation, you need to Buy the AliDropship Plugin and then install it on your website; then, you can start adding products to your online store.
The only reason you can avoid the AliDropship plugin is if you don't like the slow shipping times that affect AliExpress.
It almost depends on the customer's location, other than that, the prices they offer are quite amazing.





AliDropship Custom Store Package Deal
---

AliDropship Plugin Features
---
AliDropship plugin supports themes through WooCommerce themes.
Woocommerce themes are specially developed and designed precisely to meet the demands and needs of eCommerce sites.
Because of this, Woo Themes are extremely effective in increasing the sales of your eCommerce site.
Using the DropShipping plugin really helps you greatly in growing your business online.
When you order the product, you send the cost price and order details directly to the supplier of the product and ask them to deliver the product to the customer's address.
This is an automated order filling process, so you don't need to spend a lot of time filling orders and spend enough time searching for products that are also beneficial and suitable for your business.
Import directly from AliExpress:
In today's dropshipping market, AliExpress is hands down one of the best platforms for product supply.
So instead of exporting products in additional formats or linking your account with a third party that will continue to import your chosen products to your Woo site, the attitude of importing products directly from AliExpress unravels the Dropshipping process.

Automatic product update:
AliDropship plugin provides automatic product update to your customers.
So as they update or make a change to the product source engine, they will automatically update you on the product you purchase or plan to ship.





Is AliDropship a Scam
---
Now this question will probably arise in everyone's mind at some stage.
Alidropship is not a scam and it is safe to use.
Many dropshipping gurus that'll teach it, like Mathew Lepre or Adam Hudson will try to get you joining their program to educate and implement dropshipping.
They both are good enough mentions.
But why learn through some of those experts when you can learn directly from the main source that is AliDropship.
AliDropship will provide everything you need to grow a successful dropship business.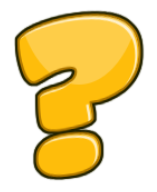 Now, will everyone think that investing in AliDropship is the right choice?
Well, the answer is a big yes.
If you don't have any vendors or products to sell, the last option left is Aliexpress.
Why Aliexpress?
Because there are many products and suppliers to choose from.
You can choose any specific product that adds to your earnings and sell it to the world.
The price of the product is low because you get the item directly from the supplier with no third parties involved.
The best part is that Aliexpress ships worldwide, which will allow your store to ship worldwide without ever laying a hand on the merchandise.





Final Word
---
Pro's:
Import products from AliExpress to your site with one click.
Import product reviews from AliExpress.
Choose customizable and mobile-friendly themes.
Integrate dropshipping with your WooCommerce store.
Integrated marketing functions for sending emails and creating coupons.
Automate pricing based on your custom rules.
Access product monitoring and analysis from your dashboard.
Access free support.
Automate plugin updates.
Add unlimited products.
Con's:
WordPress can be difficult for some beginners.
There are not many themes available. They also lack layout flexibility because most settings are locked (menu heading and position, layout, etc.)
Some features are paid: for example, a popup for recent sales ($29) or product reviews from your customers (both are $29).
One-click import only works in Google Chrome.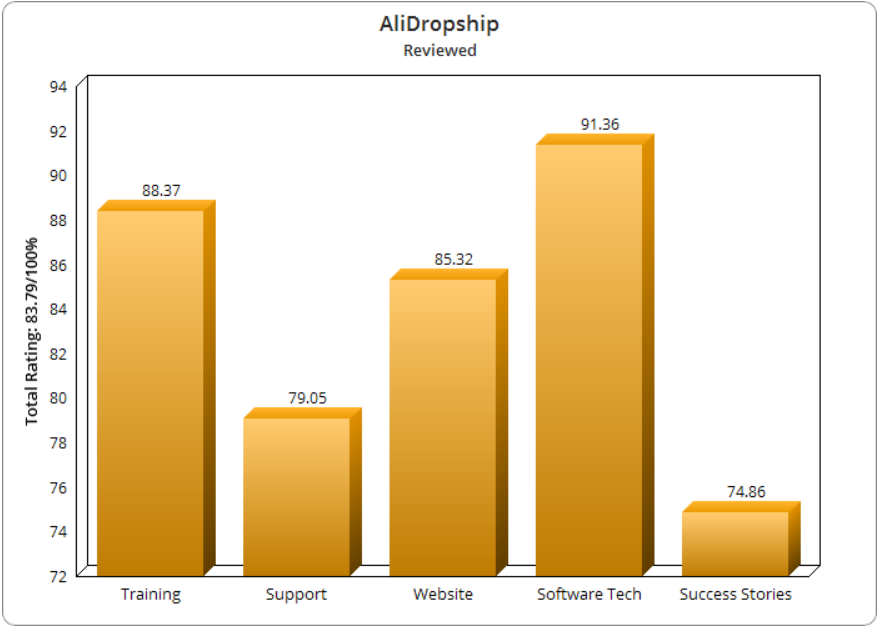 AliDropship is among one of the few AliExpress dropshipping add-ons that stray from the subscription pricing model and is very refreshing in this market.
Today it works quite well for both beginners and advanced users.
AliDropship gets the job done, as well as very efficient once set up with a fairly straightforward installation.
End of the day you will be spending a few hundred dollars in order to launch your own dropship e-business through AliDropship.
But it's worth every penny.
If YOU Feel As Though Dropshipping Isn't For YOU. The Next Best Online Business Venture To Immerse Yourself Into Is Affiliate Marketing. Not Only Is It Considerately Cheaper. We Will Show YOU The Best Place To Build An Affiliate Business. Join For

Free

.
()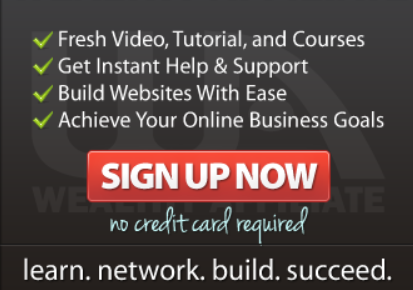 If you'd prefer to read more about the best platform to earn as an affiliate marketer we can provide a link so you can learn more about it.
Dropshipping isn't dead and there's really no where better to get educated and assisted along with a dropship business. If you found this content to be of any help today. Show your appreciation with a quick share or comment below.




Dropshipping done right is one of the few ways to earn a lot of revenue within the shortest amount of time…
Comments
---