IQ Option:
Minimum Deposit = €1.00
Training -

78.49%

Support -

84.2%

Website -

79.32%

Software Tech -

57.38%

Success Stories -

49.1%
Brief Summary:
Dmitry Zaretsky has created IQ Option to be the ultimate trading platform for new and experienced investors. What sets it apart from it's competitors, they offer a free demo account and insider market information to help master your ability to speculate options.
---
IQ OPTION ~ Open Your Free Practice Demo Account & Start Speculating…
---
Founded in 2013, IQ Option is a part of the parent company IQ Option Ltd.
Its platform offers a variety of financial instruments.
The desktop and mobile platforms have received many awards for their features and capabilities.
They started out as a binary options broker, but now they offer CFD's on popular financial instruments.
These include forex, EFT's, commodities, stocks, cryptocurrencies, digital options, and binary.
Designated as a CIF (Cypriot Investment Firm), its base is located in Cyprus.
The Cyprus Securities and Exchange Commission has licensed this online broker under CIF license No. 247/14.
Traders around the world can use their online trading platform, including the EEA.
Traders appreciate its accessibility, low minimum deposit, and IQ Options free demo account.
---
TABLE OF CONTENTS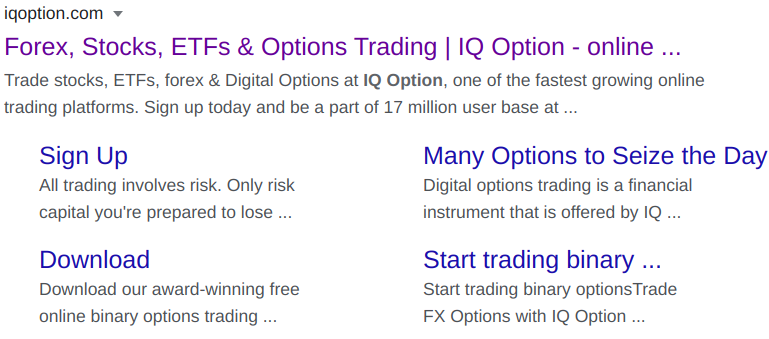 Jump to…
# IQ Option Review
# About IQ Option
# Founder Dmitri Zaretsky
# Who is It For
# Fees & Costs
# Financial Instruments Traded
# Is IQ Option a Scam
# Pro's VS Con's
# Comments
---
Internet Marketing Education, Tools, Networking & Support!
Do you Hunger for the Truth About How People are Really Becoming Successful Online...
---
IQ Option Review
---
*Parent Company: IQ Option Ltd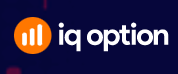 *Brand: IQ Option
*Alternate Known Names: IQOPTION
*Registration Number: No. 24840 IBC 2018
*Domain Name: https://iqoption.com
*Domain Age: 10th/APR/2013
*Hosting Registrar: 101domain GRS Limited
*Launched: 2013
*Domain Authority: 69/100
*Linking Root Domains: 23.3k+
*Ranking Keywords: 1.5k+
*Spam Score: 6%
*Website Asset Value: $86,750,000
*Address/Headquarters: Hinds Building, Kingstown Street, Vincent and the Grenadines
*Founder: Dmitri Zaretsky
*Contact Methods:
email: support@iqoption.com
email: complaintsglobal@iqoption.com
phone: There are 14 phone numbers accessible in the contact page that correspond with diffirent countries
*Social Media Presence:
Facebook – @iqoptioncom | 1,422,723+ likes, 1,438,494+ follows
Twitter – @IQOption | 29.3k+ followers
Instagram – iqoption_official | 183k+ followers
YouTube – IQ Option Education | 1.42k+ subscribers
*Resources Offered:
---
---
---
---
---
---
---
---
---
---
Deposit & Withdrawal methods
---
Analysis & Alert software
---
---
*Community Size: 45,500,000+
*Payment/Payout Currency: Euro (EUR)
*Cost/Price Tag: Since it's an online trading platform you can invest as little as $1
*Compensation Plan: Unpredictable
*Affiliate Program: Yes, select either 50% or 40% commission rates, also earn 15% on all affiliates you refer
*Up-Sells: No
*Training: 78.49%
*Support: 84.20%
*Website: 79.32%
*Software Tech: 57.38%
*Success Stories: 49.10%
*Verdict: Company is regulated and safest for traders at European countries





What Is IQ Option About
---
IQ Option is an online platform where you can easily trade a variety of financial instruments.
These tools can be crypto currency, stocks and even Forex.
With more than 48 million registered users from around the world, the company is one of the best online options brokers today.
It has won numerous awards from reputable entities and has more than 2,000,000 active investors every day.
If you want to sell through currency exchange, using Forex through IQ Option would be the best option for you.
Before reading any further, according to our research, IQ Option is a legitimate and safe platform to use.
It welcomes merchants from more than 210 countries, with the exception of users from the US, Japan, Israel, Turkey, Belgium, the Russian Federation, Australia (land down under), Canada, Germany, Italy, the Netherlands, Spain, and Romania.
Registration will take no more than three minutes; you need to go to the site and complete the registration form; the IQ option also offers its customers registration through Facebook, Google.
After entering your details and creating a password, you can continue.
Then, the client can immediately use a demo account or replenish a real account before moving on to real trading.
Initially, IQ Option started its business as a binary options broker; However, it now allows its clients to trade CFD's on stocks, cryptocurrencies, EFT's, and Forex. Since its inception, the company has significantly widened the range of tools it offers.
IQ Option offers its users the possibility to use one of the largest trading markets around, which is Forex.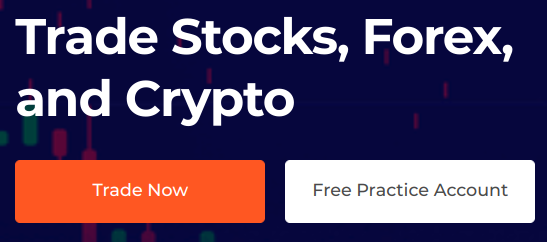 The IQ option has approximately 85 currency pairs.
The exchange is done with the help of two currency pairs.
This means that you give one coin and then purchase another.
Through IQ Option, you can trade 24 hours a day, seven days a week.
On IQ Option, your goal is to predict whether a particular currency will rise or fall based on different situations.
If you expect a specific currency to drop the rate, you can choose the put option on your IQ Option.
Assuming you think that particular money will increase in rate, you can select the option.
This is done so that you can sell that currency in the future and make money on the price differences.





Founder Dmitri Zaretsky
---
Dmitri Zaretsky, the founder of IQ Option, graduated from Saint Petersburg State University in 1976.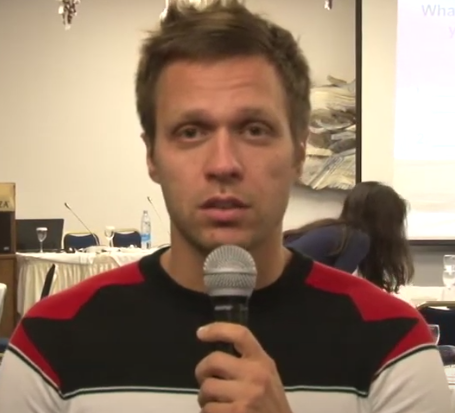 Dmitri has been working in the online industry for more than 10 years, has a background in mathematics, like reading books on how to properly build a customer-facing service and do successful business.
Dmitri Zaretsky has also won several industry awards.
For example, IQ Option won the 2017 Award of Excellence during the Communicator Awards for its business application.
He is a creative innovator who identifies and develops unique business opportunities that include but are not limited to; specialization in strategic development, start-up of new industrial activities, start-up and optimization of production, construction and re-engineering of business processes, technology transfer, and management solutions.
Tech-savvy, experienced in moving to a new environment and extrapolating existing expertise to quickly adapt to new technology fluently with a wide range of problem-solving skills to connect technology and business goals with robust manufacturing solutions.





Who Is IQ Option For
---
The IQ option will appeal to both new and more experienced traders who want to try out a newly-developed trading model or method.
This is because, apart from having a completely free binary options demo trading mode, IQ Option also offers different types of charts.
These include candlestick charts and many useful indicators to help you gauge the effectiveness of this method.
You don't see this often with other brokers.





IQ Option Trading Fees & Costs
---
Compared to other brokers, IQ options are transparent with their fees and commissions.
These are the fees charged:
Difference between bid and ask price.
The spread varies depending on the asset, volatility, liquidity, and trading hours.
For crypto currency exchanges, 2.9% is charged.
Other financial tools are free.

Also, known as overnight financing fees.
Exchange fees range from 0.1% to 0.5%.
These commissions are three times higher for positions opened during the weekend.
Inactivity Fee: For accounts that are not active for 90 consecutive days, the IQ option charges a fee of €10 / month.
No withdrawal fees for payment service providers.
For bank transfers, the fee is $31.





Financial Instruments Traded
---
The instruments traded in the IQ options are as follows.
CFD on cryptocurrencies.
CFD on shares.
Forex CFD's.
Options (binary options and digital options).
ETF (exchange-traded funds).
You need to understand what CFD's are before you can trade the three main instruments mentioned above.
The three main instruments listed above are in CFD's, namely Forex CFD's, Stock CFD's, and Cryptocurrency CFD's.
For a better understanding of this review, I will briefly shed more light on CFD's.
What is CFD?
"CFD is an established agreement to exchange the difference in the value of a particular asset from the moment the contract is opened, until the moment it is closed."
CFD on cryptocurrencies
Currently, there are 28 cryptocurrencies traded in crypto currency CFD's on IQ Options, including;
Bitcoin (BTC).
Bitcoin Cash (BCH).
Ethereum (ETH).
Ethereum Classic (ETC).
Stellar (XLM).
Ripple (XRP).
Bitcoin gold (BTG).
Litecoin (LTC).
Dash (DASH), etc.
There is a new x100 Bitcoin asset, which is a x100 multiplier for bitcoin trading that is now available to non-European traders.
This multiplier allows a trader to make investments which exceed this balance, which can dramatically increase or decrease his potential profit.
Forex CFD's
There are currently forty-nine trading pairs in this market.
The main pairs include;
EUR / USD.
USD / JPY.
AUD / USD.
GBP / USD.
AUD / JPY.
EUR / JPY.
USD / CAD.
GBP / JPY, etc.
CFD on shares.
Trading CFD's on stocks is similar to trading CFD's on Forex and Cryptos, but in this case, you are trading the profits and losses of companies such as Microsoft, Chevron, Facebook, Coca-Cola, etc.
There are currently 170 assets in stock to choose from.

There are two types of options on this trading platform; binary and digital options and over 72 assets to choose from.
This is the most popular option type and for which the IQ option was originally known.
You can earn up to 95% * (the amount that will be credited to your account for a successful trade) in just 60 seconds if the trade goes in your favor.
But you lose everything if it goes any other way.
This is an option which speculates on the magnitude of the price change for cryptocurrencies, indices, commodities, and stocks.
The profit could reach 900%.
The risk is also very high as well as could cause your funds to be lost in an instant.
Exchange-traded fund (EFT)
An ETF is an investment fund that is publicly traded, just like stocks.
EFT holds assets such as commodities, stocks, or bonds and generally operates with an arbitrage mechanism designed to keep its price close to its net asset value, although deviations may occasionally occur.
There are currently 25 EFT's to trade with IQ Options.





Is IQ Option A Scam
---
Not a scam, the IQ Option trading platform is legit.
Its trading platform offers services to merchants from 213 countries and has more than 40 million customers.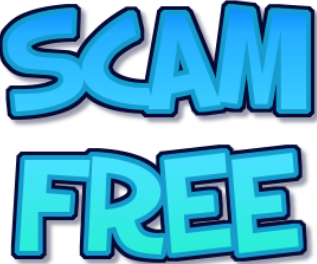 The IQ option is safe, not fake.
This broker is one of the largest companies in the industry.
With over 40,000,000 registered users, they are a legitimate online broker.
It is regulated and authorized by CySEC, FSA and is a member of the Investor Compensation Program (up to $20,000).
Separate bank accounts hold merchant funds.
This broker has fifty million registered traders from 213 countries, and the number of active traders is growing every year.
They process more than 1 million transactions a day.
IQ Option is a legit online broker.
Its trading platform is intuitive and one of the best in the industry.
I can recommend it to all traders, from beginner to advanced.





Final Word
---
Pro's:
Rebuildable demo account.
Great user interface.
Active customer service.
Up to 300 markets available for trading.
Compatible with mobile devices.
Can use this software through it's own app.
Con's:
The withdrawal may take between 3 and 9 business days, depending on the withdrawal method used.
It is only regulated in Europe.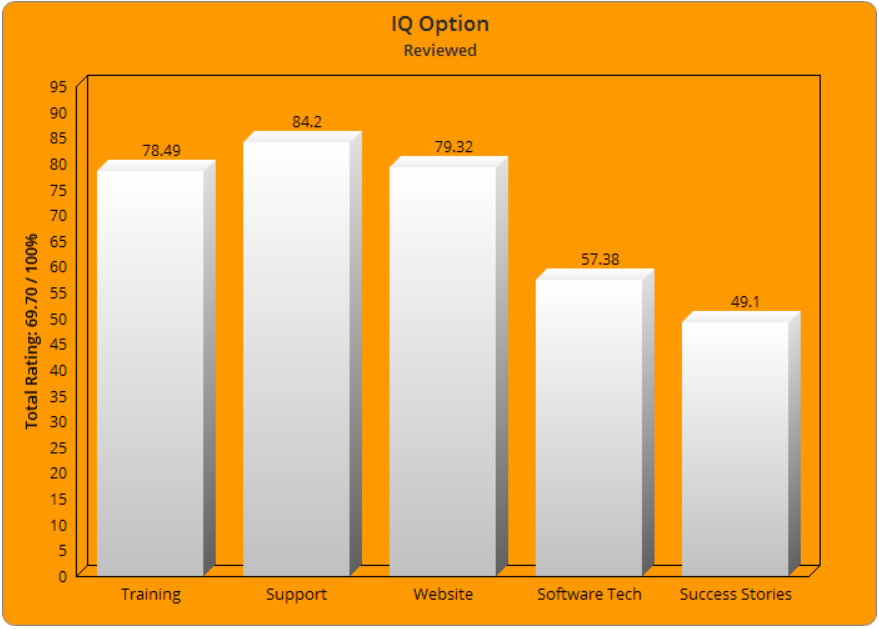 IQ Option is an impressive platform that offers it's users great value.
The site combines a good level of transparency and functionality, and users can rest easy knowing that the platform complies with the current financial regulations.
Trading on the site is generally a fairly seamless experience, and the platform uses an intuitive user interface that is easy to navigate.
The trading platform and app are functional enough for professional traders while simplistic enough for new entrants to learn the trading process painlessly.
Perhaps YOU Would Like To Try Something Else That Has Nothing To Do With

Speculation & Trading Financial Instruments

. We Will Show YOU Where A Fully Functional All-In-One Platform That Can Start Earning YOU Daily Commissions In No Time At All.
()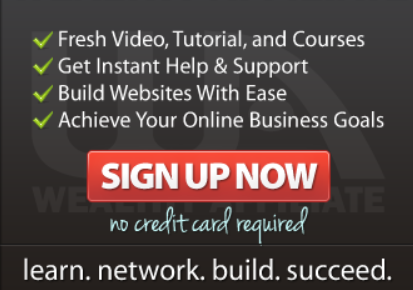 Still skeptical? Here is an article describing the many benefits included. You will be left in professional hands.
We confirm that IQ Option is a reliable online trading platform. It's worth investing capital with there trading platform. Unsure what to do next? Drop a comment below or share this post via social media, we appreciate it!




Make sure you practice with a free demo account and learn as much as possible before trading real funds…
Comments
---