A global online financial trading medium as well as multi-asset broker, Pepperstone was established in 2010.
After more than a decade, Pepperstone has expanded to provide individual investors with access to social trading, CFD trading, and forex trading.
Pepperstone is an international broker.
The headquarters of Pepperstone are in Australia.
Finding a broker who can suit your demands when trading on the financial markets might take a lot of time.
A great selection of trading platforms are available to traders through Pepperstone.
Due to its low trading fees, quick trade executions, and well-balanced asset choices, it keeps growing its market share.
The majority of traders are algorithmic traders and scalpers, and Pepperstone maintains a trading environment that favours their techniques, which is best because that is how to trade.
For a cost of $7.00 per round lot, traders can access raw spreads, and high-frequency traders are rewarded through the Active Trader Program and VIP customer service.
With its high-quality educational offerings, in-house research, and round-the-clock language support, Pepperstone also does a good job of accommodating new traders.
Is Pepperstone a scam or not?
There is more to it than that.
This article has everything covered.
---
TABLE OF CONTENTS

Jump to…
# Pepperstone Review
# What is Pepperstone
# Pepperstone Demo Account
# Pepperstone History
# Pepperstone Partners
# Pepperstone Fees
# Is Pepperstone a Scam
# Pro's VS Con's
# Comments
---
Internet Marketing Education, Tools, Networking & Support!
Do you Hunger for the Truth About How People are Really Becoming Successful Online...
---
Pepperstone Review
---
*Parent Company: Pepperstone Group Limited


*Brand: Pepperstone
*Alternate Known Names: Pepperstone Partners
*Domain Name: https://pepperstone.com
*Domain Age: 20th/JAN/2002
*Domain Authority: 47/100
*Linking Root Domains: 6.2k
*Ranking Keywords: 2.3k
*Spam Score: 1%
*Address/Headquarters: Level 16, Tower One, 727 Collins Street, Melbourne, Victoria 3008
*Contact Methods:
email: Support@pepperstone.com
phone: 1300 033 375
*Resources/Services Offered:
---
---
---
Forex and Bitcoin knowledge
---
---
---
---
Demo and Real trading accounts
---
*Training: 87.30%
*Support: 69.04%
*Website: 77.28%
*Technology: 75.21%
*Success Stories: 50.09%
*Verdict: Get your trade on with Pepperstone or get peppered, one or the two





What is Pepperstone all About
---
Pepperstone is an FX and CFD broker with more than 500,000 customers worldwide.
They have won numerous international awards, including those for best global forex ECN broker, best client relationship, and platform dependability.
Top-tier regulatory bodies regulate the well-known Pepperstone FX broker, enabling it to provide services globally.
They hold financial licenses from the Australian Securities and Investment Commission, Dubai Financial Services Authority, and the UK's Financial Conduct Authority (FCA) (ASIC). Level 16, Tower One, 727 Collins Street, Melbourne, Australia, VIC 3008 is where Pepperstone's corporate offices are located.
Your success in online trading depends on having a trustworthy and competent broker.
To prevent losing your cash, be sure your broker is genuine and trustworthy.
Check to see whether your needs and your broker's profile match in order for you to have a successful working relationship.
An economic calendar provided by this broker lists significant occasions, including budget balances, Independence Day, Labor Day, and other dates or economic indicators that could have an impact on the market.
They indicate the potential economic impact on the same calendar as low, medium, or high.
Additionally, Pepperstone offers security alerts and a dedicated security FAQ section.
This was developed to protect customers from falling for fraud.
Americans are not accepted as clients at Pepperstone due to rules.
Pepperstone supports all trading methods, including algorithmic trading, news spike trading, scalping, and hedging.
Over 1200 CFD on Forex, Indices, Stocks, Commodities, ETFs, Cryptocurrencies and Currency Indices are among the listed financial instruments.
There are available demo virtual trading accounts.
The Smart Trader Tools plugin for MetaTrader, Autochartist, and Delkos are benefits offered by Pepperstone brokers.
The internal team conducts market research, which comprises textual and visual representations of both technical and fundamental analyses.
In addition, Pepperstone offers both novices and experienced traders an excellent selection of pre-recorded teaching materials.





Pepperstone Demo Account
---
You can register a Pepperstone 30-day demo account to test out new tactics with fake money, or you can use an actual account to access the market.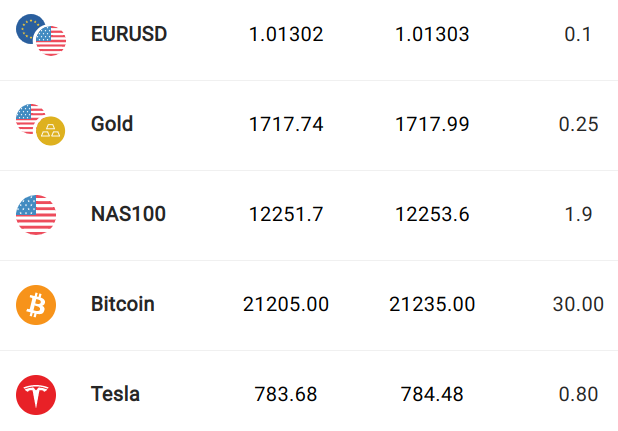 There are two types of live accounts: basic and razor.
These two are different from one another in terms of spreads, swaps, and commission rates.
The razor account is intended for algorithmic traders and scalpers.
Additionally, traders have the choice to sign up as Pepperstone premium clients.
In this scenario, the analysis team would send you advantages like in-depth market insights.
Additionally, you have access to premium discounts, events, such as webinars and expert lectures, as well as social gatherings.
You must meet the minimum transaction volume requirement—$15 million USD in notional volume—to be eligible.





The Founding of Pepperstone
---
Professional traders in Melbourne, Australia, who were dissatisfied with the level of services offered by most brokers formed Pepperstone (Pepperstone.com) in 2010.
Since then, they have expanded their footprint to work internationally, although the ECN broker has kept its Australian headquarters.
Given its reputation, Pepperstone has a link to their Wikipedia page.
For accuracy, Wikipedia content is heavily edited.
Obtaining a page on Wikipedia is really difficult.
The company's founders made the decision to steer clear of several of its rivals' drawbacks, such as exorbitant commission rates and sluggish order fulfilment.
They concentrated on enhancing the technical aspect as well.
The business has set itself the objective of raising the standard for online trading and changing the "rules of the game.





Pepperstone Partners
---
Every year, the loyal affiliates in Pepperstone Partners' affiliate program receive nearly $20 million in commission payments.
The program demonstrates great gratitude for their affiliate partners by giving them all the resources and cutting-edge software they need to be successful so that everyone may improve and flourish together to a special system that enables tracking of conversion and trade volume in real-time.
A skilled conversion team offers assistance to the partner.
The period for computing compensation for clients in the form of a commission is indefinite.
Everyone can select the affiliate program option that best suits their skills, thanks to the range of possibilities available.
By using the programs, you can profit from trading even if you don't carry out any trading operations yourself.
You will receive a fixed fee of $200 or more for each new client you refer to the broker as part of the Pepperstone CPA Affiliate program.
For individuals who want to earn flat commissions for referring active traders to the Forex broker, Pepperstone offers a CPA affiliate program.
A curriculum for trained professionals with at least three years of experience in this industry is called "Professional Fund Managers."
An essential prerequisite for submitting an application to join the affiliate program and running a business is holding a regulatory license.
The program's Introducing Broker (IB) offers a payout of up to 55%.
A special technology that enables real-time tracking of conversion and trading volume is available to the representative.
A skilled conversion team offers assistance to the partner.
The period for computing compensation for clients in the form of a commission is indefinite.





Pepperstone Fees
---
There are no withdrawal costs at Pepperstone, but there are inactivity fees and no deposit fees.
Their equities index and forex fees are reasonable, and since no inactivity or account fees are assessed, their non-trading expenses are also reasonable.
Their overnight CFD position holding fees, or CFD financing rates, are hefty.
The costs for Pepperstone's Standard and Razor accounts vary and are based on commissions and spreads.
Depending on the trading platform used, the commission varies.
Except for Skrill and Neteller, withdrawals from credit/debit cards and electronic wallets are free.
For customers in the EU and Australia, bank transfer withdrawal is likewise free, but it is rather pricey for everyone else.





Is Pepperstone a Scam
---
Absolutely not a scam like platform.
They must adhere to major authorities' regulations in order to provide trading services.
Although they don't always offer a news section, they have excellent customer care to assist you if you need it.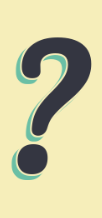 Although there are a few pieces for intermediate readers, their educational part is primarily geared toward beginners.
Keep in mind that there is a substantial risk possibility associated with forex trading.
Being aware of market fluctuations and continuing to educate oneself about trading is just one of the numerous approaches to reducing risk.
The fact that Pepperstone is overseen by the Australian Securities and Investments Commission and the UK's Financial Conduct Authority (FCA) makes it safe to use (ASIC).
The company does not, however, have a parent bank and is not publicly traded on any exchange.





Final Word
---
Pro's:
cTrader, MT4/MT5, the market-leading MT4/MT5 upgrade package, Autochartist, and API trading make up an excellent selection of trading platforms.
Enticing trading circumstances; quick order execution (average 30ms); more than 1200 trading products.
Low costs.
No fee for idleness.
Support for social trading provided by DupliTrade, Myfxbook, and MetaTrader Signals.
1:30 maximum leverage and excellent trade execution.
Con's:
Time limits for demo accounts are 30 days.
There are minimal chances for passive trading, no news section support, a penny account, and a $200 entry requirement.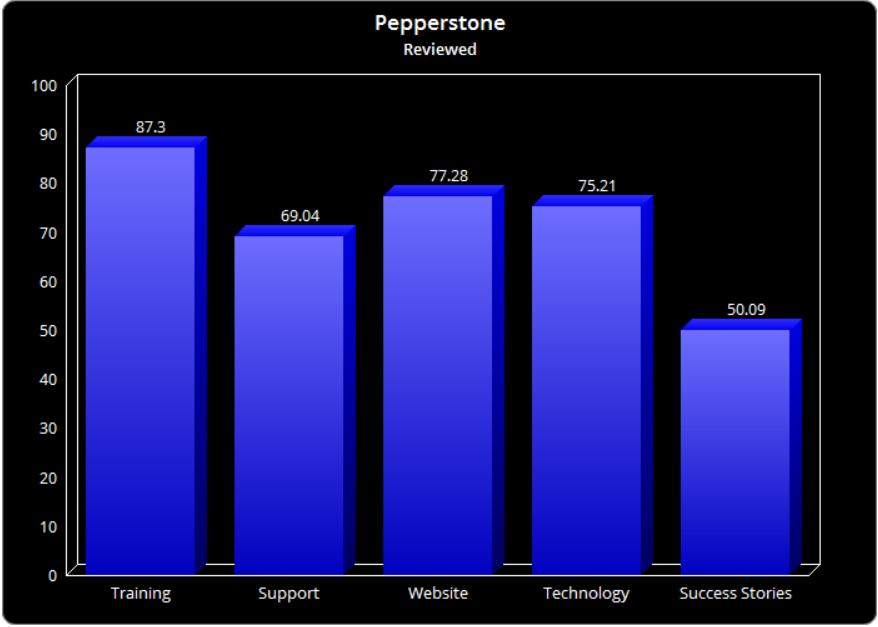 The broker Pepperstone is legit and authorised.
Additionally, Pepperstone has the necessary authorisation in each location where it conducts business.
Therefore, Pepperstone Limited, a UK-registered firm that is subject to Financial Conduct Authority regulation, processes the data of clients who reside in the UK and the EEA.
One of the top financial affiliate programs out there, Pepperstone Partners, stands out from the competition with a special multi-tier CPA Affiliate commission structure.
With this strategy, affiliates can profit from almost every step of the trading and referral signup processes.
In comparison to its rivals, Pepperstone provides extremely low market spreads.
Additionally, the Traders Union may offer a rebate to cover a portion of the commission (depending on the jurisdiction).

Comments
---
Pepperstone:
Training -

87.3%

Support -

69.04%

Website -

77.28%

Technology -

75.21%

Success Stories -

50.09%
Summarised:
Online trading entails a certain level of risk no matter how educated you are. Enter Pepperstone at your own risk. Nothing is guaranteed! With that said, investors are capitalising there wealth using the Pepperstone trading platform.
---
AVOID TRADING PLATFORMS ENTIRELY ~ Try Your Hand With An Affiliate Platform Instead…
---