The process of buying property in Australia has been the same for many decades, but Ben Handler believes that as the industry evolves, there is huge potential for this new field to continue to grow.
Ben has created a practical and informative course that offers a great learning experience regardless of prior knowledge.
The course not only provides a step-by-step approach to implementation but also provides realistic insights into the potential successes and challenges of running a business.
Buyer's Agent Institute (BAI) is a well-structured course that has all the information you need to become a buyer's agent from scratch.
But could it just be a scam in disguise?
Read on to find out.
---
TABLE OF CONTENTS

Jump to…
# Buyer's Agent Institute Review
# About Buyer's Agent Institute
# Who is Ben Handler
# Who is it for
# Buyer's Agent Institute Course
# Is Buyer's Agent Institute a Scam
# Pro's VS Con's
# Comments
---
Internet Marketing Education, Tools, Networking & Support!
Do you Hunger for the Truth About How People are Really Becoming Successful Online...
---
Buyer's Agent Institute Review
---
*Parent Company: Buyers Agent Institute Pty Ltd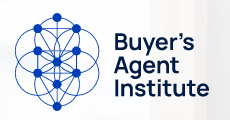 *ABN: 81621362016
*Brand: Buyer's Agent Institute
*Alternate Known Names: BAI
*Domain Name: https://buyersagentinstitute.com.au
*Domain Authority: 20/100
*Linking Root Domains: 66
*Ranking Keywords: 25
*Spam Score: 1%
*Address/Headquarters: Level 13/333 George Street, Sydney, NSW 2000, Australia
*Founder: Benjamin Handler
*Contact Methods:
phone: 1300 167 804
email: support@buyersagentinstitute.com.au
email: ben@buyersagentinstitute.com
*Resources/Services Offered:
---
---
---
---
---
*Cost/Price Tag: $5,000 +
*Training: 87.05%
*Support: 69.52%
*Website: 75.21%
*Technology: 66.35%
*Success Stories: 78.73%
*Verdict: Cutting edge Real Estate education with a long term use structure in place





What is Buyer's Agent Institute all About
---
The Buyers Agent Institute shares state-of-the-art systems, training, and support, providing amazing connections and opportunities to anyone who wants to break into the industry and grow their career as a Buyers Agent.
The institute offers a complete program that will help you choose this path without problems.
If you are in doubt about whether to do it or not, read on for the details of the course.
Being a buyers agent is a very responsible job.
A buyer's agent not only gives the buyer an insight into the real estate market but also helps the real estate investor understand their exact requirements.
Many times, a buyer may think that he needs some type of space, but with the help of a buyer's agent institution, he can eventually discover what exactly he has in mind.
This clarity is crucial in the real estate market.
Ben Handler built the largest real estate buying agency called Cohen Handler from scratch, with offices in Australia, Asia, and California.
Ben was the CEO, responsible for overseeing thousands of purchased properties worth more than $3 billion.
On Tuesday (Oct. 24), Cohen Handler launched the Buyer's Agent Institute, a five- to the six-week educational program described by CEO and co-founder Ben Handler as a place that offers an opportunity for those who want to become competent buying agent.
Ben's latest new venture is the Buyer's Agent Institute, which helps people turn buying property into a career.
The Buyer's Agent Institute consists of Cohen Handler teaching materials, has live Q&A sessions with Mr. Handler and Simon Cohen, and has access to a mentoring program.





More About Ben Handler
---
Ben Handler is the co-founder of Cohen Handler, a leading buying agency in Australia, with satellite offices also in Singapore and California.
In fact, there are great reviews about Cohen Handler, and I also commend his services.
For some unforeseen reason, Ben decided to take his part and leave a while ago.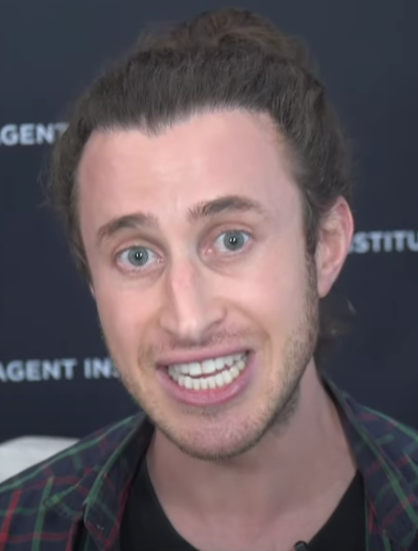 He then decided to try to become a coach for those entering the buyer's agency space.
These are especially those who want to learn the missing pieces of real estate agent training.
He has a degree in Construction and Property from the University of New South Wales and worked for Charter Hall, Australia's leading property development and fund management company.
After leaving Charter Hall, Ben co-founded Cohen Handler and is responsible for shaping the company's vision, growth, and strategy.
At first, Ben struggled a bit due to the poor quality of the videos.
These were shot in an amateur fashion, without style or substance.
This made most of the reviews seem negative and are not a representation of the actual course of it.
This has caused some people not to take it seriously.
These videos have really gotten better in the last few months.





Who is the Buyer's Agent Institute for
---
It's for the person who doesn't want the lifestyle of a laptop and travelling the world but rather builds a business much faster than e-Commerce or digital assets.
Buyer's Agent Institute program has been specially designed for those who believe they can achieve more.





Buyer's Agent Institute Course Cost and Details
---
A complete 5-week video course on how to become a Buying Agent.
Weekly coaching calls (webinars) for a full year as a collective group.
Access to the Facebook community. All courses have this anyway.
Support for those who work full time so you can work part-time.
Ben points out that this activity has a low start-up cost (less than $5,000), but this is in addition to the cost of the course.
You will still need to take real estate agent training and telephone sales training as well.
Aside from the main syllabus, below are the main tasks that you will be thoroughly taught Buyer's Agent Institute of Ben Handler once you enrol in the program.
There are several tasks that a buyer's agent must be able to handle in addition to the routine tasks and some values that they must possess to carry out a successful buyer experience.
Within the training, you will find:

~Create and plan all kinds of budgets
Each buyer has its own budget requirements.
You must maintain a balance and carefully plan the budget for each buyer.
This responsibility will be necessary to manage and maintain the purchase process of the buyers.
You can create budgets in monthly, quarterly, or yearly formats depending on the buyer.
Ben Handler's program contains cheat sheets with which you can easily plan budgets.
~

Organise

real estate documents and verify them
These documents may include records and lease agreements.
Paperwork is one of the essential tasks performed by a buyer's agent.
Therefore, he must be able to provide 100% accurate information on his documents because one small mistake could cost him the entire sale.
In Ben Handler's program, you will be taught simple methods by which you will be able to do a job as accurately as possible with little or no chance of error.
~Create customer databases
As the buyer's agent, you must list all the properties the buyer is interested in.
With this list, you must analyse the pros and cons of each property and make sure that the buyer buys the best property and is satisfied with your service.
The Buyer's Agent Institute teaches a variety of methods to properly analyse the market and compare two or more similar properties.
~Carry out an efficient investigation
The program helps you connect with various real estate experts as well as students from 38 different professional backgrounds in the industry.
These amazing connections will help connect you to a variety of places where you can do better research, thanks to your amazing network.
There are some special values that a buying agent must-have.
For example, a learning attitude is always one that attracts all kinds of people.
Everyone will be pleased to work with you if you have such a healthy attitude.
Additionally, other important values that the program strives to teach and instil in its students are growth, courage, flexibility, and commitment.
Such vital qualities would always help students to grow in this field where people skills matter a lot.





Is The Buyer's Agent Institute a Scam
---

No, Ben Handler of Buyer's Institute is not a scam.
Ben Handler's Buyer's Agent Institute has a platform that connects you with various real estate experts, including Ben Handler himself.
You learn from the best; hence you can apply the best.





Final Word
---
Pro's:
As the program is 100% online, you can access the course material at any time.
The program material is complete; however, you may encounter some problems or doubts about what you study.
Since the institute is for buying agent students only, you will study with like-minded people.
It will help you improve your performance as a buyer's agent.
A good platform if you want to achieve more.
Con's:
It is expensive.
You have to contact within 3 days to claim your refund and not view more then 6 videos.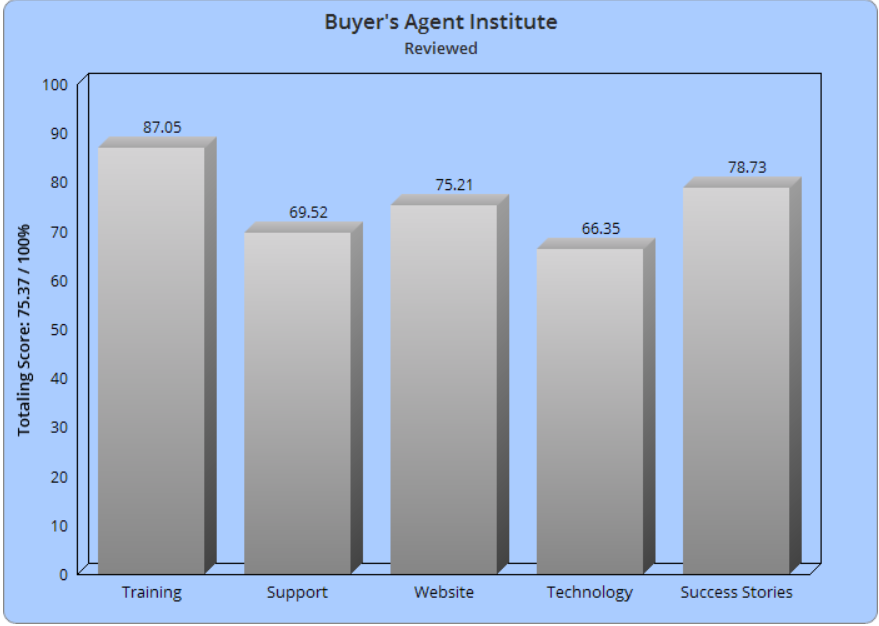 Working in real estate can be daunting for a novice real estate agent.
In this case, all you need is a proper, structured, and comprehensive program that can help you learn everything about this career.
Such is a program at Buyer's Agent Institute.





Comments
---
Buyer's Agent Institute:
Around $5,000
Training -

87.05%

Support -

69.52%

Website -

75.21%

Technology -

66.35%

Success Stories -

78.73%
Summarised:
Real Estate investing is often thought to be reserved for the wealthy, but a lot of people can start with one investment property. It is key to know the risk versus the reward though. Build some equity alongside  Ben's Buyer's Agent Institute.
---
JUST NOT INTO REAL ESTATE? ~ We Have A Better Solution For You So Let's Go…
---