CashDrop is an eCommerce platform for merchants that turns ideas, passion, and talent into profitable digital businesses with no commissions or monthly fees.
Cash drop is a mobile application that aims to change the business model on the Internet by allowing entrepreneurs to set up an online store from their phone in less than 15 minutes and without commissions or monthly fees.
This profitable digital business features LINK DROP, which is a feature that allows creators to bypass digital marketplaces that charge huge commission cuts for every purchase and start selling digital products in minutes.
In this review, I will be enlightening you on everything you need to know about the legitimacy of Cash Drop as a business owner or customer.
This review will provide an answer to this question.
---
TABLE OF CONTENTS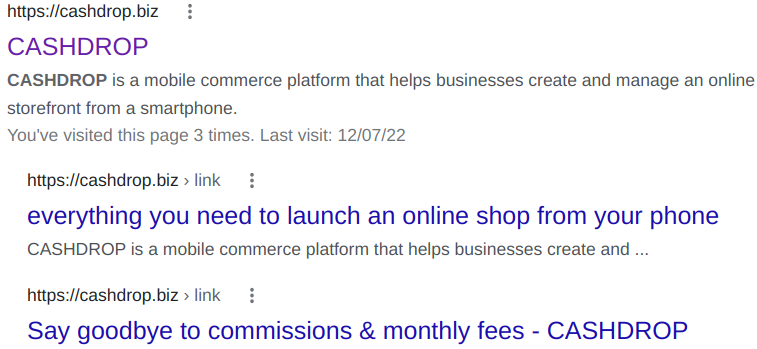 Jump to…
# CashDrop Review
# What is CashDrop
# About Ruben Flores-Martinez
# Who is CashDrop for
# How to Sell with CashDrop
# Is CashDrop a Scam
# Final Word
# Comments
---
Internet Marketing Education, Tools, Networking & Support!
Do you Hunger for the Truth About How People are Really Becoming Successful Online...
---
CashDrop Review
---
*Parent Company: CashDrop, Inc


*Brand: CashDrop
*Alternate Known Names: Get Cash Drop
*Domain Name: https://cashdrop.biz
*Domain Age: 15th/JAN/2020
*Domain Authority: 36/100
*Linking Root Domains: 463
*Ranking Keywords: 126
*Spam Score: 24%
*Address/Headquarters: Chicago, Illinois United States
*Founder: Ruben Flores-Martinez
*Contact Methods:
phone: +1 414-429-1532
email: info@cashdrop.biz
*Resources/Services Offered:
---
---
---
*Cost/Price Tag: Free
*Training: 52.75%
*Support: 47.96%
*Website: 45.08%
*Technology: 65.41%
*Success Stories: 50.90%
*Verdict: Fast track your new business venture with Cash Drop





What is CashDrop all About
---
CASHDROP is an eCommerce platform for merchants that transforms ideas, passion, and talent into profitable digital businesses by enabling entrepreneurs to monetise, test, and innovate through a single app.
CASH DROP has fundamentally changed the economics of eCommerce platforms by fully aligning incentives with entrepreneurs.
To empower small business owners, CASH DROP enables anyone to set up an online store from their phone in less than 15 minutes with no commissions or monthly fees, supporting their mission to help people sell more, faster.
Headquartered in Chicago, Illinois, CASH DROP raised $2.7 million in seed funding led by Harlem Capital with participation from Founder Collective, Long Journey Ventures, and M25.
CASHDROP enables entrepreneurs to monetise, test, and innovate through a single app, making it easier, faster and cheaper for anyone to start a business.
With LINK DROP, entrepreneurs can now sell directly to their audience without having to give up any of their profits to third-party marketplaces.
The new LINK DROP feature gives entrepreneurs the ability to sell and distribute any ready-to-consume digital asset instantly, as well as take orders for personalised content.
Simply upload inventory, from training guides to eBooks to mix tapes, and your customers will receive a link at the checkout.
This option allows sellers to customise digital assets for each buyer with a personalised link to a PDF, photo, video, or any other file, giving business owners innovative control to monetise their knowledge and skills with digital assets.
With CASH DROP, millions of creators around the world can start an online business without friction, inventory restrictions, logistical hassles, or excuses.
With CASH DROP, food entrepreneurs can literally stop paying ridiculous delivery costs.
Use CASH DROP for free and cashless online pickup and delivery orders and put your hard-earned money back in your pocket.
If you're an event planner, ticket fees are geeky.
Use CASH DROP to set up unlimited ticket types and add-ons, like parking, food, and drink, with no fees or commissions.
If you are a fashion entrepreneur, ditch your subscription sales services.
Use CASH DROP to start launching and selling new pieces and collections in seconds with no commissions or subscriptions.
If you're a digital entrepreneur, put away your laptop.
Use CASH DROP to market and sell your e-book, training plan, recipe, or anything else you've prepared for your customers on their phones.





Who is Ruben Flores-Martinez
---
When Rubén Flores-Martínez arrived in Milwaukee, Wisconsin at the age of 13
after growing up in Guadalajara, Mexico, he set an ambitious goal: Harvard.
He knew he wanted something better for himself and his family after seeing his parents, who had been chemical engineers in Mexico, sacrifice everything to cross the border for a better life in the United States, doing "shitty jobs" instead of your professional field to make ends meet.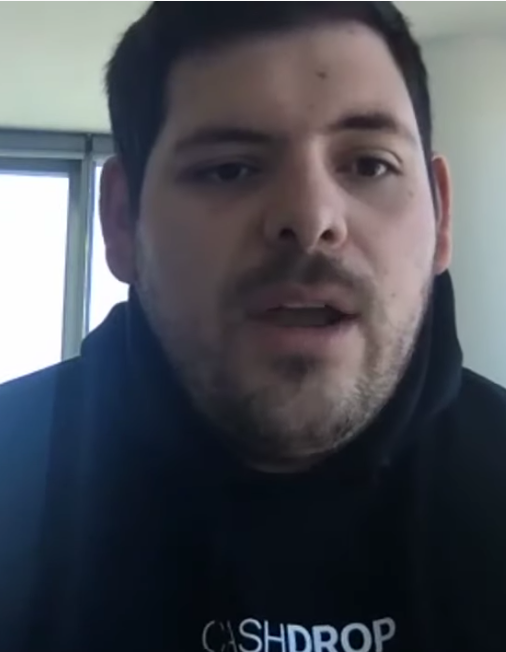 Fast-forward a decade, Flores-Martinez runs one of the fastest-growing e-commerce startups.
A year ago, it launched CASH DROP, a tool that allows anyone to open an online storefront in minutes and, perhaps notably, charges businesses nothing to do so: this means no registration fees, no selling fees, at no charge to the employer.
In a world used to technology taking huge wages away from workers (think Uber Eats or Grubhub model for restaurants), CASH DROP charges customers a 5% service charge at checkout, and it's all completely contactless.
The idea came from the work Flores-Martinez has been doing for years, creating websites for people and Shopify pages to sell whatever product or service they were offering. He released the app at a time when it was needed a lot more than ever; 2020.
All of a sudden, restaurants needed a contactless way for people to make an order.
Retail stores seriously needed to get their products online very quickly.
And people who had lost their jobs as a source of income were actively looking for other ways to make money.
Thousands of showcases have appeared on the app: food trucks, pop-ups, farmers market vendors, restaurants, hotels, artists, influencers, and even porn stars.





Who is CashDrop For
---
This platform, founded by CEO Rubén Flores-Martínez in 2019, allows anyone to create an online store in less than 15 minutes and facilitates contactless payment without handling cash or swiping credit cards.
It also does not charge any fees to the company that uses it.
End users make purchases by scanning a custom QR code or link that businesses place in their Instagram bio, TikTok, or elsewhere.
Its goal is to be as simple to use as Venmo or Cash App, but with the power of Square or Shopify for the merchant.
Cash drop earns by adding a 5% convenience fee for each transaction, which is paid by the customer.
Create an online store and instantly start selling your products.
More than 2,000 merchants are selling on its platform, from a 13-year-old girl in California selling slime kits with her mother to the Good Time Hotel in Miami, a venture between Pharrell Williams and businessman David Grutman, who is also an investor in Cash drop.





How to Sell with CashDrop
---
CASH DROP is an iOS app that allows you to create an online store in minutes.
There are no monthly fees or commissions for selling on the platform, allowing businesses of all sizes to grow without costing a thing to get started.
Customers experience a fast and intuitive mobile payment experience without having to download an app or create an account.
After downloading CASH DROP, there are only three quick steps you need to complete to start selling.
~
Step 1

: Create the CASH DROP connection.

Step 1 will guide you through creating your CASH DROP link.

Your custom link is important because it's how your customers will enter your store once it's set up.

Your CASH DROP link is best used as a website link on your social media profiles so that your customers can easily access and click on it.

 
~
Step 2

: Set up your drops.

Step 2 to create a store in CASH DROP is to set up a delivery.

One drop is your online showcase.

Your delivery is chosen based on the style of selling you would like to do, such as shipping, delivery, pickup, ticketing, appointments, etc.

All of your items/services available for purchase will need to be added as NEW ITEMS within your drop; these can be separated by categories and include additional customisation.

 
~
Step 3

: Create your STRIPE account.

Step 3 is starting your store and accept orders with your CASH DROP link, you will need to complete steps 1-3 of connecting/creating a STRIPE account.

CASH DROP integrates with STRIPE to process all of your payments.

Your orders will be deposited directly into the bank account you linked in this step.

STRIPE's processing fee is 2.9% + 0.30 cents per transaction.

Starting your business online has never been so easy and accessible; what are you waiting for?

Download CASH DROP and get started today.





Is CashDrop a Scam
---
Cash Drop is a simple and legit platform designed to help entrepreneurs run small businesses in a simpler, faster, and super convenient way.
This platform is definitely recommended for any small business owner looking to expand their business and make their life easier!
Cash drop helps you create your online store with different drops that are so easy to customise and manage.

Help keep track of inventory during sales and keep track of orders.
All sales are broken down and displayed in clear reports.
The commissions are minimal and definitely worth it for both the buyer and the seller!
Save a lot of time and save yourself the headache of going back and forth with clients.
With Cashdrop, you can slowly transform your small business into the kind of business you want to run.
Get organised in your business with Cashdrop!
With this platform, you have greater simplicity and comfort for your entire small business in the most professional way possible.
See for yourself and get ready to take your small business to the next level.





Final Word
---
With free online showcases for mobile devices only for the new generation of entrepreneurs.
CASH DROP lets you start selling to customers online and collect mobile payments in seconds.
Get set up fast and start selling merchandise, food, tickets, digital goods, and anything else you can think of from your phone.
No fees, no subscriptions, no coding or design experience needed.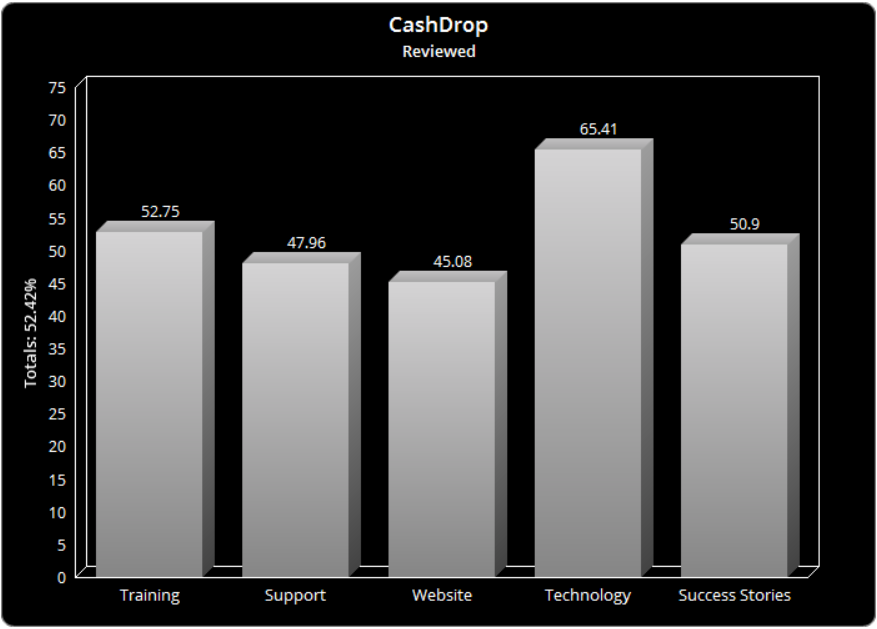 Comments
---
Training -

52.75%

Support -

47.96%

Website -

45.08%

Technology -

65.41%

Success Stories -

50.9%
Summarised:
Get a quick start into your new business venture by using the fast tracked app known as Cash Drop. Simple enough to follow only things this simple are usually too good to be true. I'll let you be the judge!
---
EXPERIENCE REAL RESULTS ~ Read About Our Top Recommendation For Passive Income Online…
---