Blake Nubar:
$997 + upsells
Training -

69.09%

Support -

45.38%

Website -

58.2%

Technology -

66.39%

Success Stories -

39.11%
Summarized:
Blake Nubar has allegedly become a multi-million dollar earner using digital sales funnels online. If true, this is enough credibility to trust Blake with scaling your own business by utilising his marketing and software technology.
---
YOU KNOW WHAT'S BETTER ~ Affiliate Marketing From Your Very Own Website, Learn How…
---
Blake Nubar is a funnel launching specialist who helps businesses and entrepreneurs generate a lot of noise in their market and demand attention so they can make more money.
He understands how to apply pressure to campaigns in order to help you not only start, but also maintain a long-term marketing sales funnel.
He also has a background in funnel design and focuses his work on social media engagement, among other things.
Is Blake Nubar a scam or can he really help you make millions with strategic digital funnels?
---
TABLE OF CONTENTS

Jump to…
# Blake Nubar Review
# About Blake's Marketing Services
# About Blake Nubar
# Who is it for
# Course Details/Costs
# Is Blake Nubar a Scam
# Pro's VS Con's
# Comments
---
Internet Marketing Education, Tools, Networking & Support!
Do you Hunger for the Truth About How People are Really Becoming Successful Online...
---
Blake Nubar Review
---
*Parent Company: Click Profits LLC


*Brand: Blake Nubar
*Alternate Known Names: Laptop Freedom – Digital Marketing
*Domain Name: https://blakenubar.com
*Domain Age: 28th/DEC/2017
*Hosting Registrar: GoDaddy.com LLC
*Domain Authority: 19/100
*Linking Root Domains: 76
*Ranking Keywords: 9
*Spam Score: 1%
*Website Asset Value: $2,840
*Address/Headquarters: 20 N Orange Avenue, Orlando Florida, 32801, United States
*Founder: Blake Nubar
*Contact Methods:
email: internal message form
*Resources Offered:
---
---
Online marketing solutions
---
*Community Size: 5,000
*Payment/Payout Currency: United States Dollar (USD)
*Cost/Price Tag:
Blake partnership program = $997
Digital product suite = $9,997
1k per day sales funnel = $14,997
*Affiliate Program: No
*Up-Sells: Yes
*Training: 69.09%
*Support: 45.38%
*Website: 58.20%
*Technology: 66.39%
*Success Stories: 39.11%
*Verdict: Blake Nubar is for your business if you desire a working sales funnel and marketing guidance
About Blake Nubars Digital Marketing Services
---
Blake's Social Media Lead Machine Partner Program allows you to build a custom-branded funnel with ClickFunnels and sell three ready-to-sell products for $7, $37, and $197.
Because the partnership license is non-exclusive, other ClickFunnels users can offer the same products under their own names.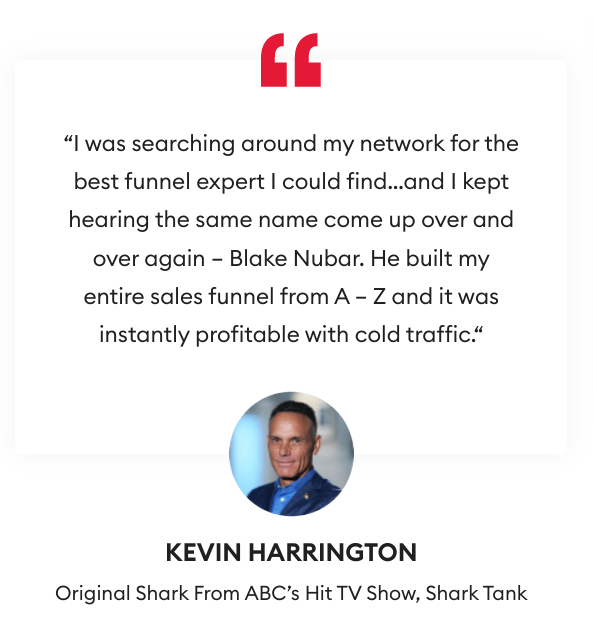 However, the program appears to be a terrific method for newcomers to make revenue while also providing veteran internet marketers with a chance to earn recurring income from their list.
Blake Nubar's training seeks to educate you on how to sell items online via Facebook, including, it appears, Blake Nubar's own products.
The plan is to sell a sales funnel to other Facebook business owners.
You can earn selling digital things as well as through affiliate marketing.
When you advertise other people's products or services and earn a commission for each successful referral, you're doing affiliate marketing and this is one of my personal favorite ways to earn online.
The things you'll be selling are manufactured just for you, according to the program, and you'll be able to change them a little, add your branding, and make them your own.
The prices for the products have already been fixed to make upsells easy.
These items cost $7, $37, $197, and $797, respectively (the last one is not usually stated in the program.)
The training also teaches you how to successfully sell these things for a profit.
This training will teach you how to do efficient Facebook marketing and how to construct your own profitable sales funnel, among other things.





About Blake Nubar
---
Blake Nubar is an American businessman who has developed a successful company.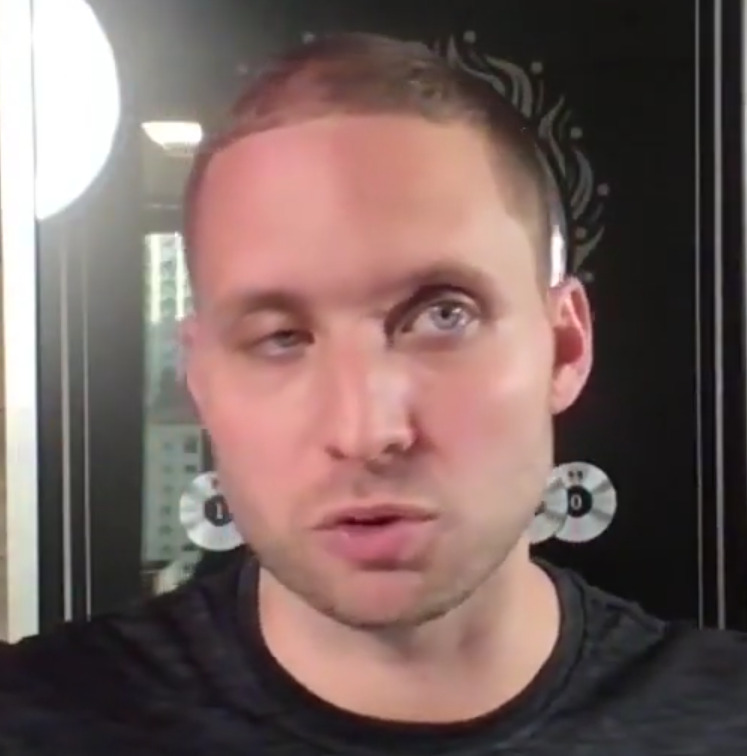 He's made a fortune by marketing his products to potential cold clients through the sales funnels partner program.
Blake started his online marketing career in 2017, and in just a few years, he developed a digital marketing agency.
Blake Nubar used to work as a data-entry clerk for $8 per hour a few years ago.
He's now a member of ClickFunnels' 2 Comma Club, which indicates he's made at least a million dollars with the company.
He's regarded as a sales funnel expert, and his work has appeared on sites such as Entrepreneur and Funnel Magazine.
He's also the creator of the Social Media Machine Partnership Program and the Funnel Formula course, despite the fact that he only began his internet marketing career in 2017.
This is a tremendous feat that only a handful of people could achieve.
According to the official website, Blake has also been featured in Entrepreneur and Funnel Magazine.
Blake Nubar is a member of the comma club for ClickFunnels, which means he's made a million dollars or more with them.
Before entering the digital world of making cash in 2016, he was $30K in debt, doing data entry for a living, and earning $8/hour.





Who is Blake Nubar Marketing Services For
---
Blake is designed for people who currently have a business and want to take it to the next level online by creating and starting funnels.
For those who desire a funnel that is well-designed.
Blake values the aesthetics of his funnels just as much as the conversion rate.
People who desire attention-getting ideas and solutions that provide results and make your company stand out.
People who are willing to pay for paid media such as Facebook adverts.
Influencers in the e-commerce industry.
Blake Nubar Course And Costs
---
Joining the Blake Partnership Program costs $997, and the digital product suite costs $9,997 in total. The $1k per day sales funnel, which costs an additional $14,997, is the most expensive tier in the program.
The Blake Nubar Partner Program is divided into several sections that must be completed in order.
Each stage will show you how to build up and advertise your sales funnel so that you can profit.
GETTING STARTED
The starting point merely provides an outline of what to expect from the curriculum.
The application will also ask you a few questions once you're inside.
This is to determine if you're serious about starting the program and will stick with it to the end.
You'll also learn how to set up your ClickFunnels account, as well as receive invitations to his VIP club and information on how to become an affiliate.
STEP 1: SELECTING A NICHE
You must first establish your ideal topic before you can start any type of online business.
This is what the first step will accomplish for you by inquiring about your preferred niche.
After you've answered the program's questions, you'll be directed to the sales funnel, where you must register.
You'll also be tasked with naming your domain, creating a brand label, and creating a logo for the products in your sales funnel.
STEP 2: PERSONALIZING YOUR SALES STRUCTURE
Now that you have the sales funnel, it's time to personalize it to your preferences.
You'll learn how to register your own domain (for your funnel) and where to submit your domain name in this section.
You'll also learn how to incorporate images into your sales funnel, such as favicons and animated gifs.
If you're still undecided about the style of your sales funnel, this program also includes some templates.
All you just have to do now is duplicate them and make some tiny adjustments.
STEP 3: CREATING AN EMAIL MARKETING SYSTEM
Despite being one of the older means of marketing, email marketing is still highly important today.
This phase allows you to properly set up your email marketing campaign so that you may get it right the first time.
You'll find many email templates here, as well as instructions on how to connect your payment processor to your funnel (only Stripe appears to be supported) and training on email follow-ups and sharing funnels.
STEP 4: GET THE DIGITAL PRODUCTS
You'll now begin adding your products to the funnel at this stage.
You'll learn how to write appropriate product descriptions, set up your Stripe payment details for each product, and, of course, how to price your products properly.
You can also get a Facebook Page profile template for your products from this page.
As they claim, this can assist you to increase your lead generation.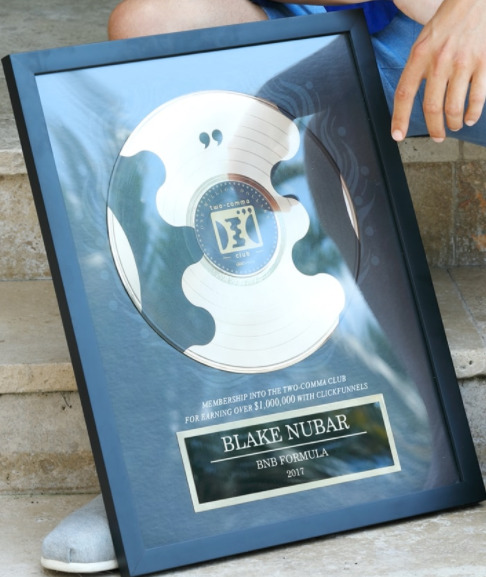 STEP 5: VIDEO SCRIPTS
Video content has a higher engagement rate than other types of content, as any internet marketer knows.
However, you may not always have the right words to say when producing your marketing video.
The program will present you with different video scripts to use when creating your video material in this step.
If you're hosting an online masterclass, you'll need a sales script and a launch checklist to make sure everything goes smoothly.
Here you can also make changes to your membership section and introduction script.
STEP 6: GENERATING ORGANIC TRAFFIC:
Now that you've created your sales funnel, it's time to start driving traffic through it in order to start collecting leads.
This phase will show you how to perfectly create traffic for free utilizing organic sources.
Using Facebook as a traffic source is important to the organic traffic approach.
This means that in order to advertise your sales funnel, you'll join various Facebook groups linked to your expertise.
For maximum consumer interaction, this tool will also give you several post templates.
STEP 7: PAID FACEBOOK ADVERTISEMENTS:
You'll be taught how to run paid Facebook advertisements for even more leads after learning how to get organic free traffic.
This, in my opinion, should only be employed when your funnel is already producing a lot of sales.
Despite having had adequate training.





IS BLAKE NUBAR A SCAM?
---
Nope, scam free.
Blake is a genuine digital entrepreneur who has not only developed multiple successful online businesses but also taught thousands of others how to do the same.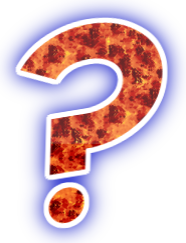 With his success in establishing funnels, Blake is in a class of his own, as he blends an aesthetic funnel with a high conversion-optimized conversion rate to generate real results.
And don't forget about how he produced millions for Clickfunnels, the top sales funnel builder on the market today, and how he assisted Digital Mogul Russell Brunson.
Blake Nubar isn't a swindler.
But, getting organic traffic to your Facebook profile, on the other hand, maybe tough for most.
It may take a long time to build a following and turn them into customers too.





Final Word
---
Pros:
Blake Nubar is the real deal when it comes to marketing. He'll be able to educate you a lot about share funnels and how to utilize them effectively in your own online business because he's a real guy who's had actual success.
On Blake Nubar's YouTube channel, there is only one training video to assist business leaders in their field. Let me explain why this is advantageous in this case. Nowadays, there are far too many YouTubers that talk about how to make money online without actually doing the method themselves.
It's one thing to TEACH something to a business consultant; it's another to be regarded as an EXPERT in your industry.
Because Blake Nubar's business partner talks about generating money online with funnels in online business models and makes no money from his YouTube channel, it's safe to believe he's completely focused on what he's teaching people to do.
Blake Nubar has a long and illustrious career. He claims to have made over $10 million in sales as a ClickFunnels affiliate marketer, showing that he can quickly create powerful sales funnels compared to most other online marketers.
Cons:
It's a little exaggerated.
Blake Nubar pledges to guide you through the process of creating a million-dollar funnel, even if you are a complete beginner. He makes it appear as if you'll almost certainly make money, but this isn't the case.
It comes at a higher price then you expect.
Not only are you encouraged to spend more money on Facebook messenger advertisements because they are the quickest method to see results, you are also encouraged to sign up for ClickFunnels, which costs $97 or $297 per month.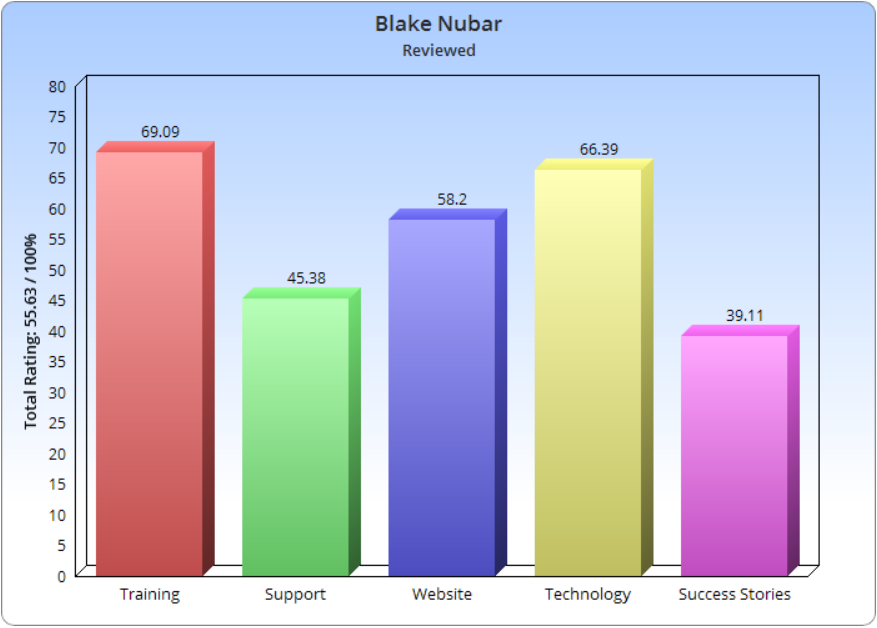 A few of the most effective ways to grow revenue online is through the Blake Nubar Partner program.
It's simple to get started, and you may earn a lot of money if you promote it to others.
Maybe, You Are Not An Established Brand Yet & Are

Just Getting Started

Online! If That's The Case, I Can Refer YOU To A Fully Operational &

Inclusive Platform

That Trains YOU To Earn

Daily Commissions

With Your Own Semi-Automated Business. Personally, I Use The Service Daily & Give It The

Green Tick

Of Approval.
()

Keen to learn more about this secret service mentioned just now.
Blake Nubar's digital marketing solutions and sales funnel is one avenue to take if you want your company excelling to the next level. If you got anything out of this content could you do us a favor and share it through your social channel? I want to hear any thoughts of experience with Nubar or questions below.




Nubar's funnels can drive home a higher percentage of sales…
Comments
---