Fullstaq Marketer:
$997 + Advertising
Training -

81.49%

Support -

47.07%

Website -

55.3%

Technology -

39.2%

Success Stories -

36.07%
Summarized:
Welcome to the wild world of internet marketing. A virtual world full of fluctuations in sales/commissions etc. Keala Kanae has refined his Fullstaq Marketer program to ease the transition of making money on the internet. Paid advertising with a concrete sales funnel will be essential for this system.
---
PREFER TO EARN WITHOUT PAID ADVERTISING ~ Learn SEO And Blogging In A Niche You Like…
---
FullStaq Marketer is a relaunch or rebranding of AWOL Academy, but with added value.
When a company rebrands, it usually means that the previous company was not doing so well in terms of sales.
According to the company's website, it was founded to teach people how to market and to provide a mentorship program for people interested in becoming internet marketing consultants.
We will conduct research and review information about the company, the products, and the compensation plan to determine exactly what the FullStaq Marketer system is all about.
We wouldn't want to be a part of an opportunity that is forced to close due to poor business practices or non-compliance issues.
Is it, however, truly that good?
Is Fullstaq Marketer a scam to be avoided?
This is what we'll cover in this article.
---
TABLE OF CONTENTS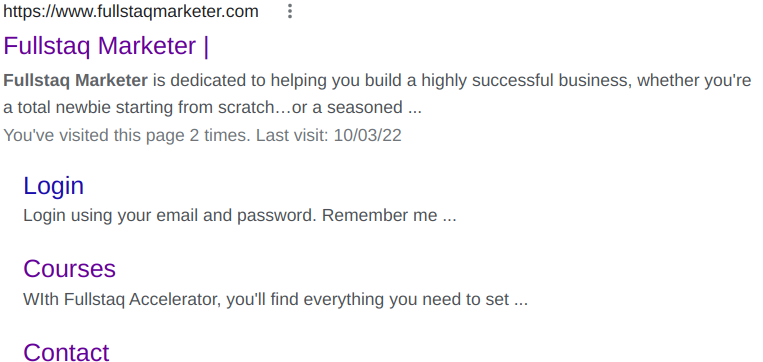 Jump to…
# Fullstaq Marketer Review
# About Fullstaq Marketer
# About Keala Kanae
# Who is it for
# Keala Kanae Course/Costs
# Is Fullstaq Marketer a Scam
# Pro's VS Con's
# Comments
---
Internet Marketing Education, Tools, Networking & Support!
Do you Hunger for the Truth About How People are Really Becoming Successful Online...
---
Fullstaq Marketer Review
---
*Parent Company: Fullstaq Marketer, LLC


*Brand: Fullstaq Marketer
*Alternate Known Names: Business Launch Challenge
*Domain Name: https://www.fullstaqmarketer.com
*Domain Age: 04/03/2019
*Hosting Registrar: GoDaddy.com, LLC
*Launched: JAN 2019
*Domain Authority: 22/100
*Linking Root Domains: 222
*Ranking Keywords: 7
*Spam Score: 3%
*Website Asset Value: $42,012
*Address/Headquarters: 3651 Lindell Road, Suite D513, Las Vegas, Nevada 89103, United States
*Founder: Keala Kanae
*Contact Methods:
email: support@fullstaqmarketer.com
phone: (702) 978-7807
toll-free: (800) 921-4991
*Resources Offered:
---
---
*Community Size: 10,000
*Payment/Payout Currency: United States Dollar (USD)
*Cost/Price Tag: $997 plus advertising costs
*Affiliate Program: Yes 30% commissions and up to 90%
*Up-Sells: Yes
*Training: 81.49%
*Support: 47.07%
*Website: 55.30%
*Technology: 39.20%
*Success Stories: 36.07%
*Verdict: If you cross a rainbow to find your pot of gold expect to find golden corn flakes





What is Fullstaq Marketer all About
---
Fullstaq Marketer is an Internet Marketing online course.
Keala Kanae is the owner of Fullstaq Marketer training, he also is an instructor.
Keala claims and guarantees that anyone with a computer can learn internet marketing and earn $15,000 in the first 90 days which is a pretty huge claim.
It surprised me that experienced marketers like Keala is making such claims, because it's not easy to make money in the first 90 days of legitimate startups online.
Fullstaq Marketer is a complete rebranding of his previous system, AWOL Academy.

According to a PRWeb press release, Keala Kanae and his partner, who were running AWOL Academy together parted ways due to differences in future visions for the program—and Keala then went on to create this new Fullstaq Marketer program.
Keala appears to be putting a lot of emphasis on making this system better than previous systems in terms of completion rate.
He is said to have improved this new revamped version of AWOL Academy by including 'gamification' features such as pre-assessments, quizzes after each lesson, exams to monitor comprehension, and more.
Members will be encouraged to complete the material in bite-sized chunks throughout the courses and will be rewarded along the way—and will be able to track their progress to ensure that they understand everything before moving forward.
The training is divided into stages, and members are rewarded with points and badges for completing different sections and demonstrating that they understand the material.





Who is Keala Kanae
---
Keala Kanae is the founder of Fullstaq Marketer (formerly known as AWOL Academy) and works with a small team to keep the system running smoothly so that all of his customers are hopefully satisfied.
He's been in the game a couple of times and has had success as an affiliate promoting other people's courses before deciding to create his OWN products that would show others how to replicate his success.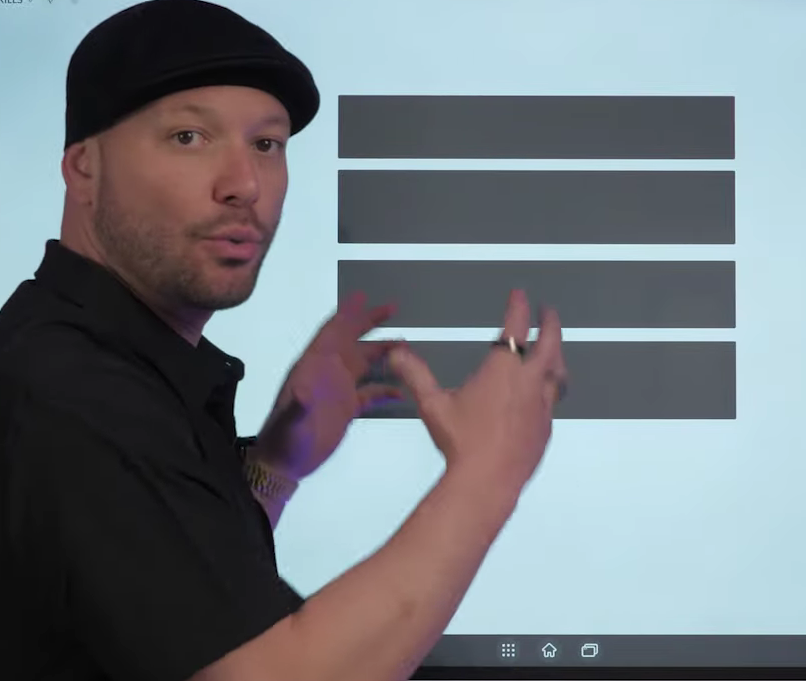 Aside from the technical aspects of online marketing, one of the most important things Keala teaches marketers is how to understand their own internal VALUES SYSTEM so they can learn how to operate and function more effectively in the world.
He's doing well now, running a multi-million dollar business that generates testimonials and success stories all over the world, but it wasn't always like that for him.
Keala used to be a coffee shop barista and lived with his parents at a time when most people his age were living on their own.
He claims that when he was broke and couldn't afford to buy his girlfriend a gift for her birthday, he asked his mother if he could have an old purse she had put in a large cardboard box to donate to charity so he could give it to his girlfriend.
He referred to that as his "Line In The Sand" moment, which meant that from that day forward, he vowed to never be at such a low point again, so he vowed to achieve massive success, which appears to have worked out for him.
Kanae knew he needed help to accumulate revenue because he was a total beginner, so he ended up investing in his OWN internet marketing training to learn the ins and outs of what it takes to REALLY make passive income online.





Who is Fullstaq Marketer Intended for
---
It will be an educational program for people who want to become internet marketers and make money online—and it is said to have it all, which means that it will cover all the important aspects of online marketing so that you can develop a well-rounded set of skills.





Keala Kanae Course/Costs
---
Fullstaq Marketer is a new Keala product that costs $997.
Aside from that, there are some hidden costs such as website domain, hosting, and so on.
This program teaches clients by breaking down the ever-increasing complexity of internet marketing into a few simple and timeless principles that go beyond strategy.
Fullstaq Marketer is comprised of four ad hoc training modules:
1) Fullstaq Accelerator:
The Fullstaq Accelerator provides you with everything you need to build a strong foundation on which to thrive as a Fullstaq Marketer.
You will learn the critical skills and knowledge required to build a high-converting sales machine from the ground up in any niche.
Fullstaq Accelerator is a cutting-edge training program that allows you to accelerate your learning and achieve impressive results as an online marketer.
Fullstaq Accelerator walks you through a step-by-step proprietary "Fullstaq 101" process to get started in the world of affiliate marketing.
If you learn these fundamental principles, you will be able to make a lot of money in the world of online marketing.
In the "Fullstaq Onboarding" training, you also gain access to the most powerful resources and community to help you achieve your goals.
Along with a "no holds barred personal development training" regimen referred to as "Fullstaq Edge," the team also provides you with tools to master your mindset and eliminate limiting beliefs.
Finally, you take an in-depth course called "Funnel Labs" that teaches you how to build, launch, and fill a profitable sales funnel.
With all of that covered, you are fully qualified and equipped to build a high-converting sales machine from the ground up in any niche.
Overall, Fullstaq Accelerator is a cutting-edge training package that can supercharge your learning and assist you in reaching your objectives.
Fullstaq Accelerator is divided into the following categories:
101 Fullstaq:
Fullstaq 101 provides you with the fundamental elements you'll need to lay the groundwork for a successful freelance digital marketing career.
It is the start of your online marketing journey, and it is just as important as the destination.
In marketing terms, Fullstaq 101 allows you to chart a clear path from point 'A' to point 'B.'
You will fulfill a deep dive survey and watch three training videos as part of this basic course.
By the end of it all, you will have all the necessary elements in place to launch your business.
Fullstaq Onboarding: You gain access to a supportive community of aspiring and veteran online entrepreneurs who share your vision.
As you embark on this journey, you will require the support of others who share your values.
With the aid of your colleagues, you will learn how to access a wide range of resources in order to find answers to pressing questions.
Finally, knowing that you are not alone in the world of online business is beneficial because this helpful community will assist you in reaching your goals faster.

Fullstaq Edge:
In Fullstaq Edge, Keala Kanae demonstrates cutting-edge mindset shifts used by many elite marketers to achieve success.
By the end, you'll understand how to take control of your mindset and overcome any obstacle that stands in your way.
This course will really educate you on how to use the most powerful weapon you have in your quest to become an elite online marketer: self-belief.
Funnel Labs:
If you're new to internet marketing and business, this program will walk you through the process of creating your first sales funnel step by step.
You'll discover how to use it to drive traffic, leads, and conversions to your online business.
According to Keala Kanae, it's as if you're looking over his shoulder, following along as he holds your hand and demonstrates how to integrate all the tools he uses in his own marketing arsenal.
You also get a sophisticated business system that includes a website, domain, conversion tracking system, lead capture pages, email marketing, and other useful features.
2) Traffic Research Institutes:
Online businesses can only thrive if their websites receive traffic.
Keala Kanae does not simply want you to get traffic; he wants you to get high-converting, laser-targeted traffic that is ready to buy.
With Traffic Labs, you can learn a few things about generating a large number of website visitors who can be converted into loyal customers.
Customers who are loyal to you have a direct impact on your bottom line.
3) Conversion Laboratories:
Your company's revenue is usually entirely dependent on the number of visitors you convert into paying customers.
Conversion Labs reveals the most sought-after conversion secrets.
You will learn how to use live presentations, story telling, and good copy to arouse your audience's desire and persuade them to act.
This entails purchasing your goods, services, and offers.
4) Masters Laboratories:
Keala Kanae has gathered together some of the best minds in strategic tax planning, investing, money management, and other elements you need to be successful inside Master Labs.





Is Fullstaq Marketer a Scam
---
We're happy to report that this program is NOT a scam but rather a very legitimate business training program designed to help members launch successful internet businesses no matter where they are in the game.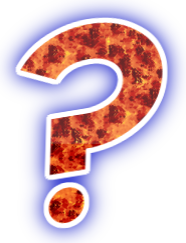 Overall, we give the Fullstaq Marketer course a THUMBS UP.
Many programs claim that there is a magic button you can press to become wealthy, and it's refreshing to see that Fullstaq Marketer is telling you the truth about what it takes to succeed and providing you with all the tools you need in their course to do so.
It's just an overpriced Affiliate Marketing course but has good intentions for the consumer.
There is much information available for free.
I understand that it is preferable to join a platform that teaches you step-by-step formula on how to build an online business.





Final Word
---
Pro's:
Global Access:You can access the training from any location in the world and learn at your own pace. The best part is that training can be rewatched as it is recorded.
Refund Policy:Fullstaq Marketer comes with a 14-day money-back guarantee, which is extremely important for any product. Because the product costs $997, a money-back guarantee is expected. Unfortunately, rumors suggest there is no money-back guarantee, and many customers are dissatisfied.
Certification:After completing the training, you will receive a certificate from Funnel Labs, but I am not sure how much value it will hold if it is not accredited.
Earn up to 90% commissions as an affiliate.
Con's:
Signing Up Is Difficult: It's odd that you have to try again and again to sign up.
Hidden Cost:The training teaches about Google Ads and Facebook Ads, but you must first spend money on paid advertising before you can track the results. These added costs are not included in the product's original price.
Limited Information On The Website: Unfortunately, there is very little information on the website, which only has a few pages. The product price is not disclosed on the website; in order to obtain this information, you must enter your email address. You do not receive an email or a PDF from Fullstaq even after submitting the email.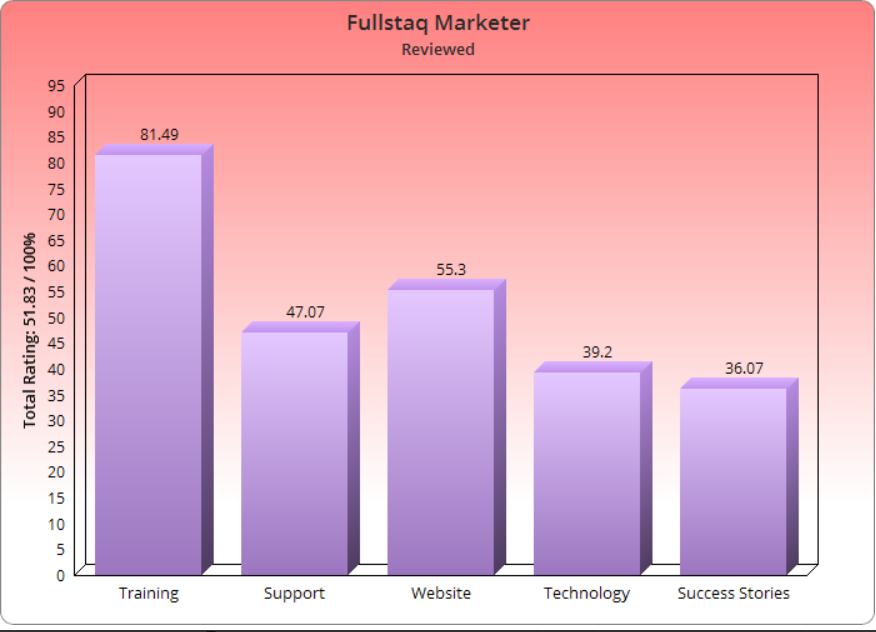 Fullstaq Marketer follows the same model as its predecessor AWOL Academy: high-ticket a la carte training with upsells.
More power to you if you have this amount of money and are okay with the price points.
You will receive extensive training from an experienced affiliate marketing mentor and guru.
Internet Marketing Can Be Learned From Sophisticated Platforms Catered For New, Or Experienced

Internet Marketers

. There Is Really Only One Place To Learn Internet Marketing Outside Of FullStaq. So Allow Me To Do YOU A Solid By Showing YOU The Ultimate Platform That I Use To Build This Blog.
()

Want to learn more about how to succeed properly as an internet marketer?
We'll wrap things up there. Any thought-provoking questions or statements drop them in the comments below. Other than that. Good luck finding your golden egg.




Cash out your chips cause fullstaq is in the house.
Comments
---