FBA Masterclass:
Approx $10k
Training -

85.39%

Support -

68.4%

Website -

66.27%

Technology -

71%

Success Stories -

55.83%
Summarized:
Tom Wang and his FBA Masterclass is relatively unheard of but many who've utilized this service have had positive experiences with it. There is always room for improvement and this FBA course will better over time as well as from a technological standpoint.
---
NOT AN FBA FAN ~ Try Out This Business Model For Free…
---
Nowadays, finding stable work is quite difficult.
In fact, because business is still slow, employers are hesitant to hire new employees.
Many industries have remained shuttered, while others have tragically gone bankrupt.
Even if you kept your employment, it appears that businesses are attempting to preserve profits to themselves by reducing wages for a large number of employees.
The difficulty is that these salary decreases are incomprehensible.
Tom Wang has a net worth of more than $17 million dollars.
However, the majority of his earnings come from selling his Fulfillment By Amazon (FBA) Masterclass.
Do you require expert assistance in establishing a thriving Amazon business more quickly and effectively?
"Are these Tom Wang FBA masterclasses legit?" is a better question.
You want to know if Tom Wang, who has made millions selling tangible things on Amazon, can teach you how to do the same.
In this FBA Masterclass review, you'll find out.
---
TABLE OF CONTENTS

Jump to…
# Tom Wang Review
# About FBA Masterclass
# Who is Tom Wang
# Who is it for
# Course Details / Costs
# Is Tom Wang a Scam
# Pro's VS Con's
# Comments
---
Internet Marketing Education, Tools, Networking & Support!
Do you Hunger for the Truth About How People are Really Becoming Successful Online...
---
Tom Wang Review
---
*Parent Company: FBA Masterclass LLC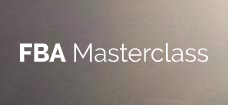 *Brand: FBA Masterclass
*Alternate Known Names: Fulfillment By Amazon Masterclass
*Domain Name: https://www.fbamasterclass.io
*Domain Age: 20th/OCT/2015
*Hosting Registrar: Domain.com, LLC
*Launched: JAN 2019
*Domain Authority: 14/100
*Linking Root Domains: 88
*Ranking Keywords: 26
*Spam Score: 5%
*Website Asset Value: $29,903
*Address/Headquarters: 1372 Seymour Street Apartment 3503 Vancouver, BC, V6B 0L1 Canada
*Founder/CEO: Tom Wang
*Contact Methods:
email: support@fbamasterclass.io
email: contact@masterfba.com
email: hello@tomwang.io
phone: (604) 833-3356
*Resources Offered:
---
---
---
Live expert coaching and mentorship
---
Access to the private access Facebook community group
---
Level 2 super seller group
---
---
---
---
Done for you templates and systems
---
*Community Size: 10,000+
*Payment/Payout Currency: United States Dollar (USD)
*Cost/Price Tag: Approx $10,000 to get things rolling with ongoing advertising costs
*Up-Sells: Probably
*Training: 85.39%
*Support: 68.40%
*Website: 66.27%
*Technology: 71.00%
*Success Stories: 55.83%
*Verdict: Above average FBA training platform





What is Tom Wang FBA Masterclass all About
---
Tom Wang established the FBA Masterclass online course.
Its goal is to show you how to build a business with Amazon's – Fulfillment By Amazon business model.
Their platform will contain instructions on how to use the many tools and resources you will be using for FBA.
This course explains how pay-per-click (PPC) advertising works and how to use it to increase traffic to your Amazon product listings.
With PPC each click your visitor makes will cost you a certain amount of money no matter what their actions are.
You'll also learn how to provide excellent customer service in order to improve your store's ratings, as well as what products to offer your customers and how the FBA business model works.
Because FBA already has a lot of competition, the most important thing you can learn is how to build your own brand and make it stand out from the crowd.

Wang is an Amazon FBA seller with several seven-figure sales.
He teaches regular people how to use his unique rank and bank approach to make money on Amazon by selling uninteresting things.
What you might find in your own cabinets, closets, and garage for example.
All you have to do is flip the script to get in on the action.
Start selling things on Amazon instead of buying them.
In his Amazon course, Tom explains a three-step formula.
Tom believes that his Amazon FBA business may enhance or replace your 9-to-5 income.
Take advantage of it each day, provide for your family, travel, and give back.
With this incredible chance, everything is possible.
Tom's Amazon stores have made a total of $5 million in sales during the last three years.
Just keep in mind that getting up and running will require hard/smart work, patience, and a reasonable investment.





Who is Tom Wang
---
FBA Masterclass was created by Tom Wang.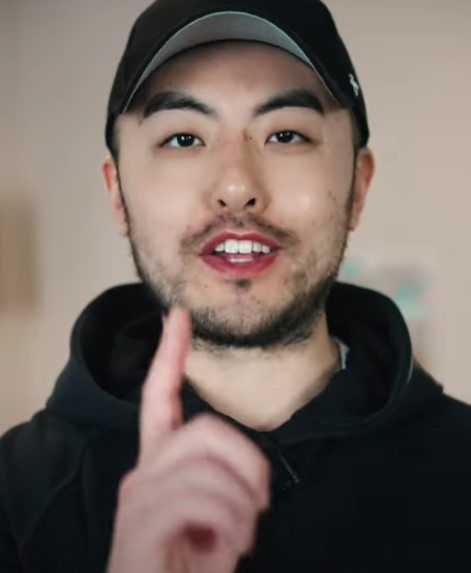 He is a business owner and coach.
He learned about the Amazon FBA business model from a buddy, and it peaked his interest.
That's why he decided to give it a shot, and it paid off because he's now a successful seller on the marketplace.
He wants to teach others about the ways that worked for him in the hopes that they can be successful as well.
Tom has a YouTube account where he broadcasts course-related videos.
In comparison to the other gurus I found who sell these courses; Tom appears to have had some success with what he's teaching.
You might find Tom Wang wandering around in Vancouver, British Columbia probably lying down in the snow making snow angels.





Who is Tom Wang's FBA Masterclass for
---
Tom's FBA course was created for people who aren't satisfied with a 9-5 job and want more out of life and won't settle for anything less than brilliance when it comes to developing a profitable Amazon FBA business.
Here's some more information:
People who have the desire, passion, and ambition to succeed as an entrepreneur at all costs.
You recognize that establishing a business is difficult and don't want to face the challenges of doing it alone (again).
You want to learn from a very versatile entrepreneur who has a YouTube channel, podcast host, mentor, and speaker.
You want someone who can walk you through your Amazon FBA business from beginning to end without making you feel stuck or tempted to give up.
If you want this kind of treatment then Tom Wang is your guy.





Course Details and Costs
---
So Tom has this "Master FBA" Course where he will take you by the hand and show you how to develop a genuine Amazon FBA business with his assistance, but it all starts with his masterclass.
The FBA Masterclass training by Tom Wang costs $7,000.
Plus two thousand dollars for goods, a couple of hundred dollars for software and tools, and a thousand dollars or so for Amazon PPC advertisements.
Let's say the overall launch cost is ten or eleven thousand dollars.
He'll show you how to start an Amazon business this year and beyond, as well as how to identify your first winning product!
There's also a quick rundown of the actions you'll need to take to get off to a good
start.
CHAPTER 1 – FINDING YOUR FIRST WINNING PRODUCT:
Tom's main goal, as I previously stated, is to sell one product initially.
There are a total of 19 training videos available for you to watch here, all of which provide suggestions for deciding which product to focus on.
Some tools, such as Amazon Suggested, can actually assist you in selecting those goods.
Because there are so many niches and items to choose from, the software can assist you in skimming through them to locate the ideal product for your company.
You'll also discover which products to avoid and how to make your offers appear to be a good value.
You can also learn more about Helium 10, a tool suite that can assist you with product research, SEO, and product management.
However, this must be purchased individually.
CHAPTER 2 – SOURCING NEGOTIATION AND LOGISTICS:
If you wish to sell on Amazon, you'll need to find suppliers for your items.
I'm sure you chose this option over Shopify because you don't have the time to design things from the bottom up and manufacture them yourself.
This module contains templates that you can use to communicate professionally with suppliers.
There is also a brief film that demonstrates how to effectively negotiate with suppliers from whom you want to purchase things.
There's also a training film that explains how logistics works, including how to receive things from China.
This module consists of 39 videos.
CHAPTER 3 – BUILDING YOUR FOUNDATION FOR LAUNCH:
This module will show you how to list your products effectively on Amazon.
This process is much more difficult than you might expect, and it is also rather tedious.
You'll learn how to write decent product descriptions, take nice product images, do keyword research, and set prices for the things you want to sell on your website.
CHAPTER 4 – GETTING REVIEWS:
Reviews are essentially a free advertisement for your store.
If you have positive reviews, you can save money on advertising.
There are various videos that explain how to acquire good ratings, as well as a 25-minute video that demonstrates how to use Feedback Whiz.
You'll also learn how to increase the number of people who click on your product listings and how to reward customers who submit positive reviews.
CHAPTER 5 – RANK & BANK:
This section discusses how Amazon ranks products.
You'll learn how to employ the appropriate keywords in your product names and descriptions.
Your goal is to have all of your things appear on the first page.
CHAPTER 6 – MANYCHAT:
Manybot is a chatbot tool that many Facebook sites use.
It automates the entire process of connecting with customers, saving a significant amount of time and effort.
This tool will assist you in reaching out to potential customers without the need for you to do it one at a time.
It's an extremely useful tool.
The software comes with a free trial, but if you want to use it in the long run, you should buy it so you can make use of all of its capabilities.
CHAPTER 7 – SELLER TOOLS:
This is a platform created by 1% of the top Amazon merchants.
This will provide you with useful information and insights into how those top salespeople achieve their sales.
You could undoubtedly use some assistance in growing your business, and Seller Tools may most likely assist you.
CHAPTER 8 – FACEBOOK ADVERTISEMENTS:
The main purpose of this particular module is to teach you about Facebook ads and how to use them effectively.
Because Facebook is such a massive platform, running advertising on it can be quite expensive.
It's a good idea to run advertising if you want your stuff to be seen.
Tom will walk you through the technical aspects of Facebook ads and use training videos to assist you in creating effective ads.
CHAPTER 9 – STRATEGIES FOR RANKS AND BANKS:
This module covers the more complex aspects of Facebook advertisements and Manychat, which, if properly learned, can help your business grow significantly.
This module's training videos might assist you by teaching you various tactics that other vendors may not be aware of.
CHAPTER 10 – AMAZON PPC:
This is a really lengthy module.
Mina Elias, another entrepreneur, instructs the students.
He's also a successful Amazon seller who specializes in PPC marketing.
He'll show you how to make the most of your adverts.
There are 38 lessons in this module, so with all of that information to absorb, I am confident that once you've completed them all, you'll be quite knowledgeable about FBA.
You'll also have access to three recordings of Mina answering questions regarding PPC.
CHAPTER 11 – MAINTAIN AND SCALE:
In comparison to the previous modules, this module's teachings are entirely text-based.
It comes with four files that will show you how to use promotions to enhance traffic and how to add variations to your account in Seller Central.
CHAPTER 12 – FINANCIAL SIDE OF AMAZON FBA:
The focus of these classes is on the financial aspect of the business.
You may learn how to keep track of all your costs and do some basic bookkeeping in this section.
A handbook is also included, which teaches you how to interpret your Amazon payout report.
CHAPTER 13 – MISCELLANEOUS:
These lessons address several topics that were not covered in the previous courses.
You'll learn how to build and grow your brand, what to do with out-of-stock items, and how to communicate effectively with Amazon's support team.
You can also learn how to deliver excellent customer service in this section.
LEVEL 2 – PROGRAM:
This program is for sellers who have earned a monthly income of $5,000 or more.
This is a brand-new program that will educate you on how to grow your company to a larger scale.





Is Tom Wang a Scam
---
Is Tom Wang a Reliable Source?
Or could it all be a ruse.
It's safe to say FBA Masterclass is legitimate, and there is no evidence that Tom Wang's Amazon training course is a fraudulent one.
This course is great, however, it sure is pricey.
There are Amazon FBA courses for much less money.
Selling on Amazon for a profit is not easy, as Tom Wang explains.
In order to succeed in the Amazon FBA business, you must evaluate the competition and market saturation.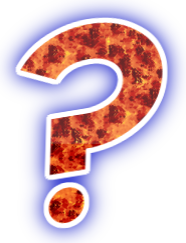 Control is the most significant danger of owning an Amazon FBA business.
You have no control over the company or its clients.
Amazon owns both of them.
Your company is completely reliant on Amazon.
Amazon has the power to terminate your account if you commit a minor blunder.
You can have everything taken away from you.
Many Amazon merchants are beginning to develop their own web stores in order to wean themselves off of Amazon.
Tom Wang is following these footsteps.
Tom realized that selling on Amazon was not particularly sustainable.
So, as he prepares to depart the back door, he cashes in on this opportunity by selling you the FBA Masterclass instead.





Final Word
---
Pro's:
Tom Wang is the real deal. He was an Amazon merchant who had a lot of success. His qualifications to teach the FBA business are undeniable.
Every single part of the FBA business is covered in this course. You'll learn everything you need to know about beginning and running an Amazon FBA business.
Tom Wang is always looking for ways to improve the learning experience for his students. He is concerned about his students' well-being.
Con's:
The course is overpriced. The business strategy necessitates a very significant investment in digital advertising and tools.
When purchasing a nonrefundable digital course like FAB Masterclass, be cautious. It does not give you that much time to assess the training. You'll find yourself purchasing stuff you won't use.
Amazon FBA is a very competitive business with hefty start-up costs. Making money online is no longer a rewarding endeavor. For a modest profit, you're up against millions of Chinese sellers.
This course has a strict no refund policy.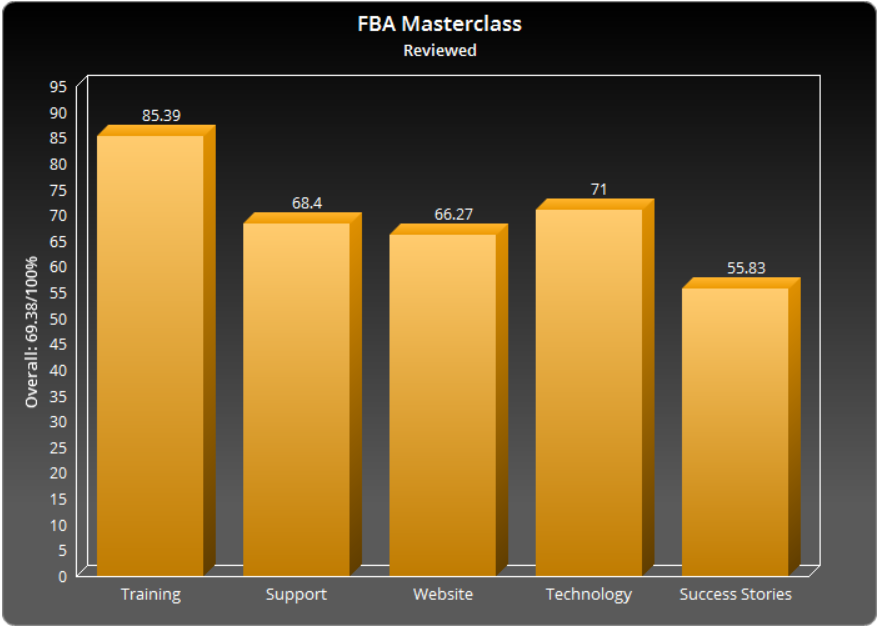 Tom Wang is an Amazon seller that has had a lot of success.
He started FBA Masterclass, an Amazon coaching company, to teach people how to make money selling a single product on Amazon.
Tom promises that he can assist you in becoming a millionaire in 12 months by selling things on Amazon.
Tom Wang created FBA Masterclass to educate you on how to build a multimillion-dollar FBA Amazon business after finding success selling on Amazon.
In reality, the odds of becoming a millionaire with this FBA course would have to be less than 0.6%.
Because so many factors have to go your way and you must have a deep understanding of how all the various processes work, but surely you can settle for less than a million dollars per year of online revenue right?.
FBA Is

Not The Best Place

To Start Earning Passive Income Online. Affiliate Marketing Is A Much Safer Alternative That Requires Nothing To Get Started. Here Is Where I Recommend learning Affiliate Marketing.
()

I have experienced financial gain with affiliate marketing and I can prove my results
So there it is all laid out on a silver platter. Hopefully you have a better understanding about Tom Wang's FBA Masterclass. If you liked this read then by all means, do us a solid and share it on your social media channel. Have a question? Ask below.




Find your needle (product) in the haystack and it will pay dividends…
Comments
---