Trailer Cash Academy has a simple mission, which is to help new real estate investors learn how to create rapid cash flow and liquidity with mobile home investments for a fraction of the cost of traditional real estate investments which enables users to live life like never before.
It helps develop a clear understanding of how mobility innovations will affect the future of real estate and learn how to take advantage of the opportunities they create.
The real estate sector is facing disruption due to mobility innovations that are radically changing where and how people work, live, and play.
These innovations have a crucial impact on the demand and value of residential, commercial, and industrial properties in various locations around cities.
Said dynamics of demand, together with the response of developers, will determine the financial performance of real estate products and the value of their assets.
The Trailer Cash Academy course will teach you how to start an Mobile Home Property (MHP) business.
This review will provide an answer to this question; is Trailer Cash Academy a scam or legit?
---
TABLE OF CONTENTS

Jump to…
# Trailer Cash Academy Review
# About Trailer Cash
# Co-Founders Jay & Samera Harvey
# Who is it for
# Course Details/Costs
# Is Trailer Cash Academy a Scam
# Final Word
# Comments
---
Internet Marketing Education, Tools, Networking & Support!
Do you Hunger for the Truth About How People are Really Becoming Successful Online...
---
Trailer Cash Academy Review
---
*Brand: Trailer Cash Academy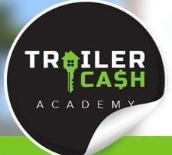 *Alternate Known Names: Trailer Trash Academy
*Domain Name: https://trailertrashacademy.com
*Domain Age: 2nd/JAN/2019
*Domain Authority: 10/100
*Linking Root Domains: 79
*Ranking Keywords: 7
*Spam Score: 3%
*Location: Phoenix Arizona, United States
*Co-Founders: Jay & Samera Harvey
*Contact Methods:
email: info@trailercashacademy.com
*Resources/Services Offered:
---
---
---
Mobile home real estate education
---
---
*Cost/Price Tag: $1,997
*Training: 78.49%
*Support: 57.29%
*Website: 63.21%
*Technology: 31.07%
*Success Stories: 64.80%
*Verdict: Very niche specific real estate investing strategy with a tight nit couple





About Trailer Cash Academy
---
Trailer Cash Academy is today's most comprehensive and practical introduction to mobile home park investing.
Jay and Samera Harvey, co-founders of Trailer Cash Academy, share the do's and don'ts based on their experience to give you everything you need to know to start your MHP business.
Key topics include: – The where and why behind MHP's leadership positions.
A time-tested MHP property appraisal checklist.
The core of contractual agreements.
Ten deadly MPH myths to ignore.
Gathering information: how to work effectively in the market.
The Success Equation: Cap Rate and Cash-to-Cash Yield.
The ins and outs of a profitable property maintenance.
The moral contribution: housing for the poor.
Gain the knowledge and tools to strategically exploit the real estate opportunities, both new and future mobilities have to offer, in the Trailer Cash Academy's Future of Real Estate: Challenges and Market Opportunities online short course.
Throughout the program, you will develop a comprehensive understanding of the current state of the autonomous vehicle, on-demand delivery, ride-sharing, and micro-mobility industry.
The cash academy trailer course gives students a comprehensive and comprehensive path to view progress after completing each module.
With a team of highly committed and high-quality speakers, the cash academy advancement course will not only be an area to share knowledge but also to help students take a look and find many imaginative tips for themselves.
Clear and comprehensive training methods for each lesson will ensure that students can easily use and acquire technical knowledge.
Trailer Cash Academy's course tutoring devices are guaranteed to be one of the most intuitive and comprehensive.
Mobile home parks offer the potential to generate great value, as many owners are in the business of renting land.
The optimum that Jay and Samera would put into the mobile home is $5,000 with no commission.
Often, however, lenders could get a mobile home for free by paying unpaid rent, or in the case of the students, Jay and Samera, a seller agreed to provide their mobile home for $1, so they could pick it up.
So Jay and Samera decided to produce content for the spots that people search for online.
While there is no actual rating system for mobile home fleets, Jay and Samera have come up with their own 5 rating system.





Who is Jay and Samera Harvey
---
Jay and Samera Harvey co-founded Trailer Cash Academy in 2019, which is the fastest-growing mobile home investment education and training program.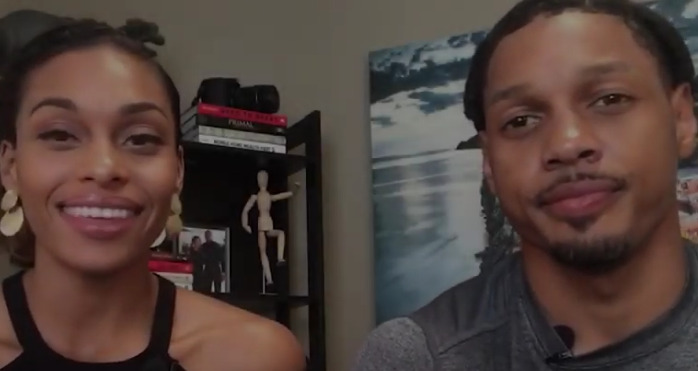 Jay and Samera Harvey are avid real estate investors.
The program that Jay and Samara got from is called Formula Casa Mobile.
It took Samara and Jay a few weeks, lots of questions, and hours of phone conversations with each other to close their first deals.
Anyone interested in mobile home grocery shopping shouldn't expect a very easy ride.
Work with someone you depend on and have studied.
Many programs will tell you what you need to do well in their courses, but be sure to think about whether other people in your family will be using the network at the same time.
If you have a good time tracking progress and following a well-prepared schedule, online education is a great alternative.





Who is Trailer Cash Academy for
---
Investing in mobile homes is a potentially rewarding opportunity that serious real estate investors can take advantage of.
Jeremy (Jay) and Samara absolutely know their stuff when it comes to mobile home investing.
About four years ago, Jeremy and Samara, founders of trailer cash academy, launched the Learn Mobile Home Investing and Mobile Home Wholesale program called "Trailer Cash Academy."
In just a few years, both have developed a substantial investment portfolio by focusing their investment strategies on affordable housing and mobile homes, with decades of experience overseeing the management of various types of real estate, including single-family residences, billboards and storage units, and of course mobile home communities, with a focus on advertising.





Course Details and Costs
---
This online program is aimed at new real estate investors and other industries who wish to obtain a transversal and up-to-date vision of the industry.
These are some specific profiles: Investors and private owners or companies that want to diversify their portfolio and discover all the potential that the technological revolution brings to the real estate sector.
Developers and land managers or acquisitions that need to adapt their products to current market trends.
Asset Managers and Property Managers who want to update their real estate knowledge to differentiate their services.
Directors and managers of financial institutions who want to design products that are closer to the changing reality of the sector.
Marketing, consultants, appraisers, architects, lawyers, and other service providers seeking to better meet the new needs of the industry.
Public bodies related to real estate management want to improve the service they provide to citizens by acquiring more up-to-date skills.
For just $1,997 today, this Trailer Cash Academy course comes with MONEY BACK GUARANTEE or NO RISK GUARANTEE.
If you're not completely satisfied with this program, you'll be happy to receive a refund on your investment within 48 hours of purchase.
The total registration package includes the following modules:-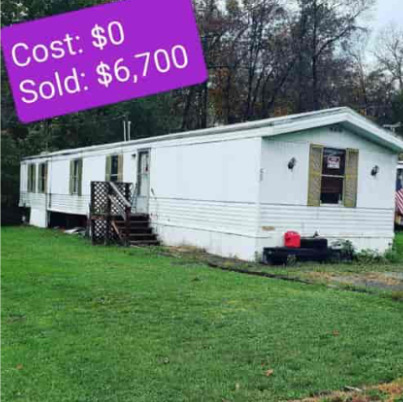 Module 1: Research to become a local market expert.
Module 2: Find contacts to IMMEDIATELY close your first deal.
Module 3: Discover 5 Exit Strategies and Learn How to Evaluate Your Offers for Profit!
Module 4: Meeting with sellers to negotiate and present simple offers.
Module 5: Rehabilitation 101 (optional) even if you don't know how to use a hammer.
Module 6: Property Sales: Learn the process and paperwork to get paid!





Is Trailer Cash Academy a Scam
---
Trailer Cash Academy is a real program.
This is not a cash grab; Jay and Samera provide tons of helpful tools and content, and even their time to help you reach your primary goal and personal goals.

This innovative experiential learning trailer program guarantees participants an immediate return and the generation of a high impact in the development of skills and professional growth, identifying and analysing the commercial viability of real estate investments and developments.
The major objective of the program is to provide participants with a comprehensive and up-to-date view of real estate and mobile home investing.
Upon completion, participants will gain knowledge to:
Evaluate the real estate market to learn how to work with different types of assets.
Analyse the profitability of an investment, put a value on real estate assets, and minimise risks.
Manage the process of promotion, marketing, and management of a property.
Enrich your business model by incorporating Proptech trends and tools into your strategy.
Final Word
---
To be truly emancipated professionals in the real estate sector of the world of luxury, it is necessary to redefine the pillars of one's own role.
The Trail Cash Academy program is the right way to invest in real estate mobile homes for beginners.
This program includes six module topics to help you deepen your knowledge of real estate investing as a beginner and to help you maximise your financial returns and minimise mistakes.
Assuming you are one of these people and have exceptional communication and personal skills, you should not regret joining this real estate and mobile home investment program.
The real estate industry offers many tricks and secrets, so be careful when selecting a course.
This program is also great for real estate agents because it builds their knowledge in buying and selling, as well as evaluating, managing, or leasing properties.
Take your @$$ back to your mobile home you Trailer Cash…





Comments
---
Trailer Cash Academy:
$1,997.00
Training -

78.49%

Support -

57.29%

Website -

63.21%

Technology -

31.07%

Success Stories -

64.8%
Summarised:
If you have been contemplating investing in real estate but are worried about the the large amount of money you need to invest. Why not start small. Give Jay and Samera's opportunity a fair attempt and then scale to larger investment properties.
---
BEST ALTERNATIVE: How To Build Online Assets That You Can Pass Down To Your Kids…
---