ClearVoice Surveys:
$0.00 (FREE)
Training -

67.09%

Support -

57.46%

Website -

65.8%

Software Tech -

37.11%

Success Stories -

70.04%
Brief Summary:
ClearVoice Surveys is the digital offspring from the much larger company ClearVoice Research. If you decide to use this survey company. Expect to fill out surveys/questionnaires offered at random. It's free to get started and payouts are made in the form of Amazon Gift Codes/Cards only. Unless you miraculously win a daily, weekly or monthly sweepstake.
---
DON'T WASTE TIME DOING SURVEYS ~ Access This Newbie Friendly Website to Build an Affiliate Marketing Business…
---

Do you really enjoy spending time completing surveys and questionnaires in your downtime? Clear Voice Surveys can facilitate this by sending surveys right into your very own accounts dashboard.
ClearVoice Surveys have been operating legitimately for well over a decade now. Pushing toward it's second decade in business.
If you want to learn a little more about this well grounded survey issuing service. Then continue reading on, or utilise this posts content links to jump to a preferable section in the article.
We won't leave anything to the imagination and hopefully we'll answer all of your questions within.
So do feel free to let us know how you feel about Clear Voice Surveys in the comment thread below. Let us begin ladies and gents.
---
Table of Contents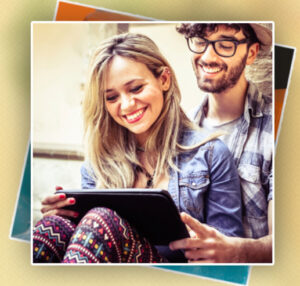 Jump to…
# Clear Voice Surveys Review
# What is Clear Voice Surveys
# How to Use Clear Voice Surveys
# Clear Voice Surveys Rewards
# Is Clear Voice Surveys a Scam
# Pro's VS Con's
# Comments
---
Internet Marketing Education, Tools, Networking & Support!
Do you Hunger for the Truth About How People are Really Becoming Successful Online...
---




Clear Voice Surveys Review
---
*Parent Company: Clear Voice Research


*Company/Brand: Clear Voice Surveys
*Alternate Business Names:
Clearvoice Surveys
Clearvoice Research
Clearvoice
*Domain Names:
https://www.clearvoiceresearch.com
https://clearvoicesurveys.com
*Domain Age:
09/JUN/2006 – Clearvoicesurveys.com
*Domain Authority: 35
*Linking Root Domains: 1,500+
*Ranking Keywords: 78+
*Spam Score: 11%
*Website Asset Value:
Clear Voice Surveys = $17,386
Clear Voice Research = Does not qualify
*Hosting Registrar: DYNADOT, LLC
*Launch Date:
2008 – Clear Voice Research
2006 – Clear Voice Surveys
*Address/Headquarters: ClearVoiceSurveys.com, LLC 205 North Detroit Street Suite 600 Denver, Colorado 80206
*Co-founders: David Edwards & Kristine Hawthorn
*Contact Types:
Email – customercare@clearvoicesurveysmail.com
Internal Messaging – https://clearvoicesurveys.com/contact.aspx
Phone – 303.534.3333
Phone – 303.895.3565
*Social Media Presence:
Facebook: Clearvoice Surveys – 255 page likes, 296 page follows
YouTube: ClearVoiceResearch – 68 subscribers
*Services Offered:
---
---
---
---
*Community Size: Not mentioned to the public
*Payment/Payout Currency: Not applicable
*Membership Costs: $0.00 (Free)
*Affiliate/Referral Program: Does not have one
*Up-sells: Unlikely
*Training: 67.09%
*Support: 57.46%
*Website: 65.80%
*Software Tech: 37.11%
*Success Stories: 70.04%
*Verdict: Legitimate survey portal, but it can take 2-4 weeks before you're credited earnings from surveys. It's a waiting game!
What is Clear Voice Surveys
---
Clear Voice Surveys, or commonly seen spelled as ClearVoice Surveys is a survey funnelling website that allows an international audience to register up free from charge.
This platform allows people to take part in a vast array of surveys. Tailored to each users unique profile description.
People will fill out surveys and await verification to receive a small reward (a mere pittance) for each and every survey fulfilled.
The more detail packed into one's account. Will naturally enhance the odds of being matched up with multiple survey opportunities at any given time.
No doubt, it will take some time, effort and mental strain to accumulate the rewards tally during one's stay. The rewards cannot be cashed out for actual physical money over in your PayPal account, or current financial banking institution.
The only type of cash outs that're made possible are through exchanging your rewards points for Amazon Gift Codes. So that's it! If you're eyeing off that new winter coat, or that latest game for your PS4.
Spending adequate time filling out many surveys over a monthly period may eventually pay off and allow you to get that desired possession stocked inside that eCommerce mega store – Amazon.
Does the idea of enhancing the future direction of a product and/or service created for the consumer interest you?
Because opinions do matter. And your opinion will count towards a better product/service when you conduct questionnaires/surveys offered through ClearVoice Surveys.
If you're patient and don't mind waiting to be matched up with ample surveys from major corporations. Then ClearVoice Surveys could become your favourite pastime to eventually buy merchandise listed at Amazon.
Always try to complete each survey to it's entirety. Surveys can literally take anywhere from five minutes to even an hour long to finish a Clear Voice survey.
Be discreet though, as not all surveys can be finished right to the end. Reason being, there are cut off points put in place to excommunicate users that don't satisfy the criteria for some surveys.
But, if lucky enough, or have reached a safety net. You may still be entitled to a portion of that reward proposed.
Although, after a while of completing surveys it can become mentally draining, kinda boring and a repetitive thing to do.
So with that said, I guess when taking surveys for small rewards at ClearVoice. Or similar sites such as InstaGC, Opinion World or Knowledge Panel to name a few alternatives.
Treat them like a gateway model. A stepping stone before you get heavily involved in a more opportune role in the make income online phenomena.
After some practice familiarising yourself with these survey sites. I'd advise you to step up your game, by taking on a more challenging opportunity that has the potential to earn a more substantial amount of revenue for your daily sacrifices.
Even consider growing out an online asset/brand that you can monetise it from.
How To Use Clear Voice Surveys
---
Type ClearVoice Surveys into a search engine, or enter the business domain URL into the address bar. You could also enter – projectpaydayresearch.com into the address bar as it will automatically redirect you over to ClearVoice Surveys.
Enter your email, password and confirm password.
Check the box off saying you've read the 'Terms Of Use' and 'Privacy Policy.' I know how tedious they are to read but it can't hurt to skim through these to know how your information can be handled, etc.
At the 'User Registration' Fill in your personal information and additional information.
Confirm your account via email confirmation.
Log into your dashboard area of Clear Voice Survey if it hasn't done it automatically.
Now you can fully navigate and access the website contents offered there.
If your dead serious about earning Amazon Gift Codes through Clear Voice Surveys. I strongly suggest you go about filling in all the other informational areas such as: Personal; Basic; Purchase; Employment; Automobile and Cell Phone profiles.
Wait to receive an email from ClearVoice that determines whether you've qualified for a survey or not. Or click on your 'survey invitations' at the main menu.
Complete all incoming surveys to the best of your ability so you'll maximise your chances of earning the maximum reward when surveying.
Clear Voice Surveys Rewards
---
Did you miss what was said? Clear Voice Surveys can only compensate it's members with Amazon Gift Cards or codes. On your dashboard screen, at the top of any page. Represents an income tally.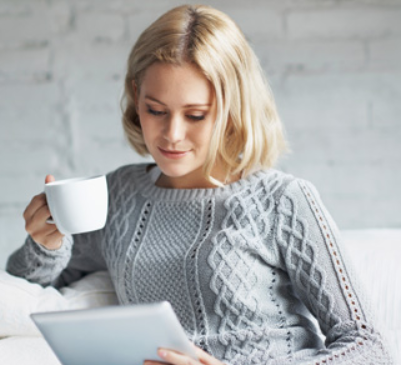 This tally is your reward points, or income accrued over time. This fund is what will be used to convert into Amazon Gift Codes. You must accumulate at least $10.00 worth of credits before transfers are made possible.
Just be mindful though, as some surveys provided by these organisations can take 2 to 4 weeks to close. Which will put your reward points in limbo land until that time. So convenience is out of the question here people.
There is no affiliate program, or referral incentive to accumulate rewards any quicker. You'll be relying solely on survey notifications delivered into your emailing box, or when checking for surveys when logged into your ClearVoice account.
If you're feeling lucky, by all means enter into the sweepstake's draw. You earn entries by doing the one thing that you came here to do. Which is filling out surveys. There are 3 prizes constantly running round the clock a doodle do:
Daily

drawing = $100.00

Weekly

draw = $250.00

Monthly

bonanza= $1000.00
Remembering that these sweepstake's are not redeemable as money for withdrawal. Hang on a second. Sorry. Apparently, these particular sweepstake's prizes are actual real cash prizes to be won. They have to be delivered within 30 days upon winning.
Only the United States, the District of Columbia, Canada can win these cash prizes. Excluding Quebec, Puerto Rico, U.S. Virgin Islands and Guam.
If you somehow manage to win, you're required to declare earnings during tax time.
Winning the weekly, or monthly prize would surely be a life saver. Especially when the time comes for those close friends and family birthday celebrations.
Is Clear Voice Surveys a Scam
---
Clear Voice Surveys has been operational since 2006. If it were a scam. So many complaints would have been made by now. Surely the bad reputation would likely have collapsed this service many years ago.
But the answer is no, ClearVoice Surveys. The extension of ClearVoice Research is a legitimate survey provider and once you confirm your account via phone
notification upon accessing the rewards page.
You most definitely can exchange your account earnings for Amazon Gift Codes. It's not a bad site as far as survey sites go.
I would have felt content using ClearVoice when figuring out how to earn stuff online. On a personal note, I believe we are offering way too much time and effort for very little rewards here.
You're better off working a 9 to 5 job. At least you will be getting paid proper for it.
If you found you've had enough and want out of ClearVoice Surveys. You are the type that wants all your personal information removed for privacy concerns. Cancel your free account anytime by:
Logging into your account.
Clicking on your user name in the top menu.
Pressing on the 'cancel/deactivate account.'
Completing the Captcha Code box.
Confirm cancellation by clicking the 'cancel my membership' button.
It can literally take up to 24 hours to successfully remove your account from the Clear Voice Research database.




Final Word
---
Pro's
Surveys reward you with petite income.
Income earned is redeemable via Amazon Gift Cards/Codes.
If you're lucky you might win a daily, weekly or monthly sweepstake draw.
It's absolutely free to have an account set up.
Simple registration process and reasonably short profile related questions.
Con's
You will be trading a slab of time for very little reward.
No affiliate program present.
Polls are a waste of time if you value money over insights.
This opportunity does not have what it takes to create that dream lifestyle.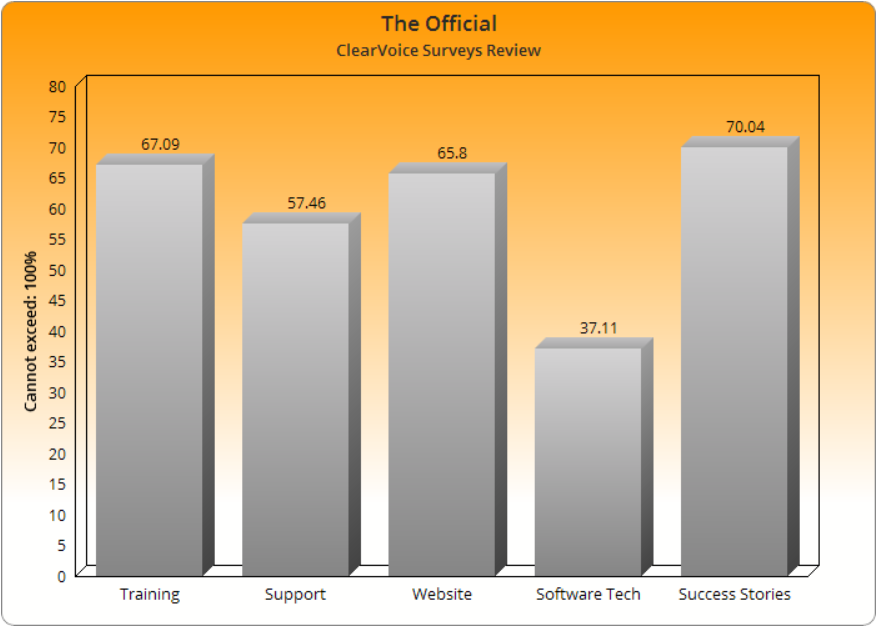 If you are new to learning how to earn income via the internet. Then using a service such as Clear Voice is likely a decent place to start.
But surveys/questionnaires nearly every day become repetitive in nature. I would surely lose my mind, if I completed a few lengthy surveys each day for a month straight.
How would you feel if you were faced with survey, after survey, each day of the week? Provided that you were actually getting a sufficient amount of them sent to your inbox, which is not guaranteed.
If YOU Want to Follow my Words of Advice.
Ignore Survey Sites Period

! Learn How to Establish Yourself an Online Asset That Will Keep Growing While YOU Continue to Build it. There Are Many Ways in Which YOU can Monetise Your Asset. But the Learning Starts at One Place. And That Place is…
()

Here is a thorough and in depth review covering all the benefits offered at our newbie friendly, top recommendation! Checking in with this article could influence your future endeavours in a positive and powerful way.
Hopefully this post has swayed your decision today. I have nothing against survey sites and Clear Voice is a decent one of them. Just think about bettering your future okay, not draining it. Drop a like, or share and jot any comments down in the comment engine below. Peace out!




Have you a clear voice? Then get heard…
Comments
---