Kochie's Business Builders:
$0.00 (FREE)
Training -

73.8%

Support -

61.49%

Website -

72.75%

Software Tech -

44.04%

Success Stories -

69.36%
Brief Summary:
David Koch (Kochie) is currently an Australian television presenter for Sunrise on Channel 7. To pass the time, Kochie has a couple of websites he contributes to. In this instance, Kochie's Business Builders is his personalised news feed that has a large emphasis on small business and investing.
---
BUSINESS BUILDERS HASN'T AN OPPORTUNITY ~ We have the perfect solution by clicking this link…
---

Kochie's Business Builders is not the type of website that has a distinct training program to earn income online.
It's basically an informational gateway into real world events and issues affecting Australia and her residents.
Why Australia? That's because it's where Kochie lives and breathes and he always puts his family and the interest of society before himself.
Kochie isn't one of those hyped gurus promising instant riches by learning a program that costs hundreds or even thousands of dollars.
What you'll find in Kochies Business Builders are important news topics, marketing angles, small business advice, resources galore and global crisis and eventful things.
This article will try to highlight Kochie and his many resources offered online. If you are reading this today you're probably a fan of Kochie and reside within Australia. If so, this one's for you.
---
Table of Contents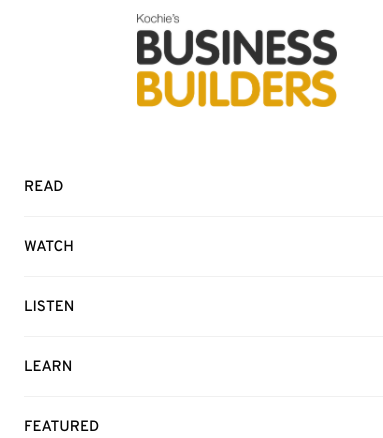 Jump to…
# Kochie's Business Builders Review
# About David Koch (Kochie)
# What is Kochie's Business Builders About
# Is Kochie's Business Builders Legit
# Pro's VS Con's
# Comments
---
Internet Marketing Education, Tools, Networking & Support!
Do you Hunger for the Truth About How People are Really Becoming Successful Online...
---
Kochie's Business Builder Review
---
*Parent Company: Pinstripe Media PTY LTD


*Company/Brand: Kochie's Business Builders
*Alternate Business Names:
*Domain Name: https://www.kochiesbusinessbuilders.com.au
*Website Asset Value: $21,712.00 (fluctuates)
*Hosting Registrar: GoDaddy Inc
*Launch Date: 2016
*Address/Headquarters: Level 2, International Tower 3, Barangaroo, Sydney, NSW 2000, Australia
*Founder: David James Koch (Kochie)
*Contact Types:
email – info@pinstripemedia.com.au (Business Inquiries)
email – partnerships@pinstripemedia.com.au (Sales & Partnership)
email – info@moneymakeover.com.au
Landline – +612 8004 6464
*Social Media Presence:
Facebook: Kochie's Business Builders – 93,726 + likes, 94,817 + follows
Twitter: Kochie's Biz – 160.1k + followers
YouTube: KochiesBiz – 4.06k + subscribers
LinkedIn: Kochies Business Builders – 503 + followers
Instagram: kochiesbiz – 3,818 + followers
*Services Offered:
Read: News; Growth; Resources; Marketing & Small Business
Watch: Kochie's Business Builders (YouTube Channel)
Listen: First Act & Regional Heroes (Podcast)
Learn: Bricks and Clicks; Kochie's 4 Week Money Makeover & Work your Way: Go it alone in business
Featured: Bricks Clicks & Regional Heroes
Events: Upcoming events listed (Purchase tickets)
*Subscription Size: 25,000 +
*Payment Currency: Australian Dollar (AUD)
*Membership Costs:
Kochie's 4 Week Investment Makeover = $129.00 (Includes GST)
Kochie's 4 Week Money Makeover = $99.00 (Including GST)
Event – The Money Business Masterclass = $800.00
Events = $40.00 per ticket
*Affiliate/Referral Program: Not right now
*Up-sells: No
*Training: 73.80%
*Support: 61.49%
*Website: 72.75%
*Software Tech: 44.04%
*Success Stories: 69.36%
*Verdict: Kochie's Business Builders is simply a free to use website covering business topics and contemporary issues affecting Australia
About David Koch (Kochie)
---
David James Koch was conceived on the 7th/MAR/1956 in the city of Adelaide. A major city located within South Australia. He has had 1 son and 3 daughters with his life partner Libby Koch. The pair got hitched back on the 19th/JAN/1979. There kids are named:
Alexander Koch
Samantha Koch
Georgina Koch
Brianna Koch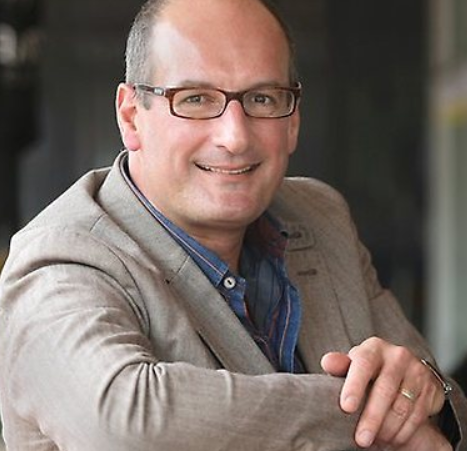 Kochie stands fairly tall at 6ft 2in (188cm). In the earlier years of his career, Kochie was an aspiring financial journalist writing for a variety of publications and rocking a primitive hair do.
In time, Kochie transitioned into main stream media and television, living out life as an actor and producer. Kochie is still very active today and is mainly seen publicly as a television presenter.
Kochie has been a life long Port Adelaide supporter. With his abundance of wealth and celebrity status must have contributed to him becoming the chairman of the Port Adelaide Football Club, which he took charge of office back in 2012.
For those of you oblivious to this sport in question. The game is referred to as Aussie Rules A.K.A Australian Football League (AFL).
Throughout David Koch's career. He's managed to amass a staggering net worth of over $50 billion (AUD) and is renowned by Australian society.
What is Kochie's Business Builders About
---
Kochie's Business Builders is essentially a free website. Containing informative content and many resources targeted for Australian small businesses (but not limited to).
A portion of this site showcases Kochies Business Builders television show, which highlights and supports small business owners.
To my surprise, Kochie has been airing episodes for the past decade. If you've missed any episodes throughout the series. Head over to KochiesBiz, which is the name of his YouTube channel, there you can catch up on your episodes.
You'd expect Kochie fanatics to follow his online presence. Which wouldn't be unusual considering Kochie is viewed as a public figure by many Australians.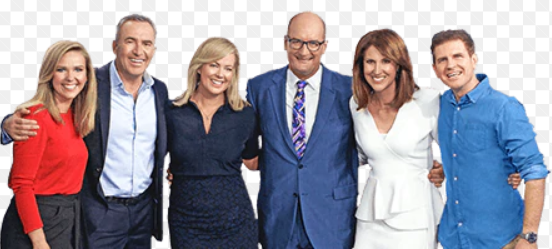 Kochie is an intellectually gifted man and has a treasure trove of knowledge on how to operate a small business healthily.
Have you seen Kochie in action recently? You can catch him co-hosting alongside Samantha Armitage on the Sunrise Morning Show weekdays on channel 7.
This is a breakfast news segment if you're deprived of television, or simply not a morning person like myself. The show covers the latest news, events and issues that's affecting Australian society.
The show is featured on Network Seven and David Koch goes live Monday through Thursday during the hours of 05:30 – 09:00 a.m in case you were wondering.
The Business Builders website has external links which redirect (transfer) visitors over to other sites. These redirects take you to similar sites developed under the same parent company – Pinstripe Media, which Kochie is currently the chairman of.
One of these sites in question is: Kochie's 4 Week Money Makeover – with David and Libby Koch. That site has 2 short courses:
Kochie's 4 Week Investment Makeover for only $129.00.
Kochie's 4 Week Investment Makeover for $99.00
Both of the Kochie's recommendations are designed to teach people about how to take control of their financial situation. Plus setting up investment strategies for long-term financial success.
There's also an option to attend live events. Which are normally held by Kochie and Ben Nash (financial adviser).
Together, they'll host a rather expensive 'Money Business Masterclass' for a one-off pricey $800.00 (1-day session). Catch the occasional $40.00 (2 hours) ticketed event if you value their advice.
The Corona Virus will obviously put a stop to these sessions for some time.
Furthermore, Kochies podcast is firing on all cylinders. So how tied up is your lifestyle? Does your days have an empty time slot to listen to material offered on his podcast?
Kochie has recorded many episodes to this day and talks about small business innovators and founders across Australia.
Do you want to check out Kochie's social media profiles? Find social links within the Business Builders site. They'll point you to them.
Kochie frequently releases content on the following platforms: Facebook; Twitter; Instagram; LinkedIn and YouTube. Just need to search for his channels.
---
*Note: Kochie has recently added a new section to his site. Keeping his audience up to date with articles related to the Corona Virus (COVID-19) pandemic affecting humans worldwide.
---
Is Kochie's Business Builders Legit
---
Kochies Business Builders is a reliable source of information that has informative content published multiple times a day.
With such a busy schedule. It's obvious Kochie outsources plenty of his work to other writers to grow his online businesses.
With the current COVID-19 crisis affecting majority of the world. Kochie has taken advantage of the disastrous pandemic to inform readers about its progression and will continue doing so until its contained and not on everyone's mind.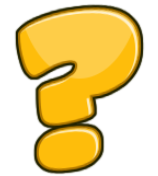 Some of his social media pages have skyrocketed from adding this topic. He and his employees will take into account, the good and bad aspects from this global catastrophe.
His Corona Virus updates will educate users of preventative measures to avoid catching this virus and spreading it to your loved ones. And keeping people informed with the negative effects it has on the Australian economy etc.
The phrase scam is out of the question here. Kochies Business Builders is completely legitimate. There are no costs to use his website in question. Real world matters are published on the regular.
There's a lot of beneficial info archived there that could benefit your current/future business endeavours. There are recommendations to alternative sites and pay to attend events connected to Kochies businesses.
At the end of the day, you cannot go wrong learning from Kochie's Business Builders. You'll likely retain something new every day if you put in the time and effort required





Final Word
---
Pro's
Doesn't cost a thing to look at the content published.
New posts are published few times a day.
It's essentially an informative news channel.
There is both watchable and readable sources available.
Can subscribe to Kochie's newsletter to get notified of what's on his mind via email.
Con's
There's an abundance of information which can be a bit of a overload.
A lot of the business advice delivered is for local small businesses versus online business opportunity.
It would be great if there was a distinct course offered on how to build a business that's operated entirely on the web.
The content is meant for an intellectuals and lacks in humour.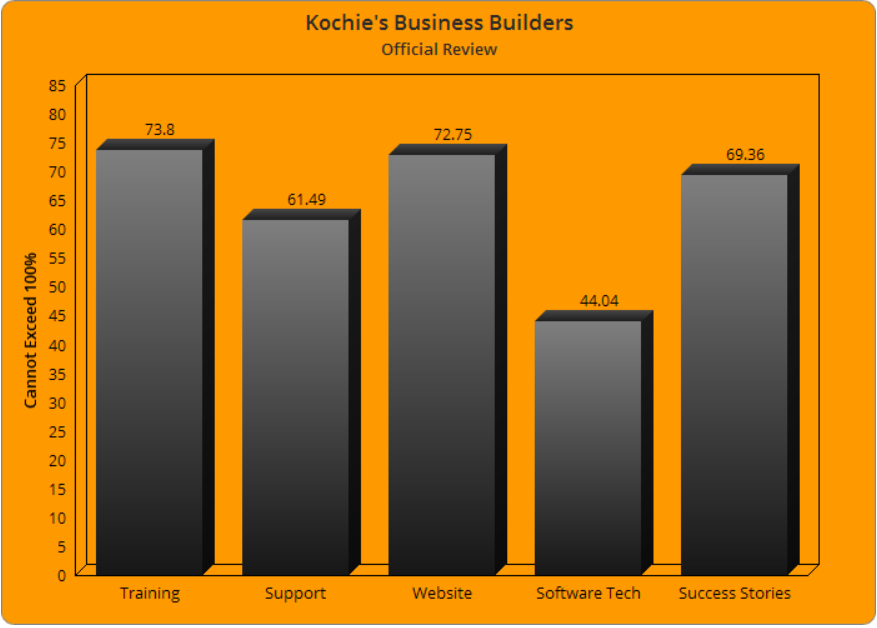 Well that's about it folks. If this read has given you some better insight into Kochie's Business Builders and related online assets. Than great.
If you feel that articles and videos published at Kochies Business Builders is not explanatory enough, or not to your taste.
And you prefer a proven course designed to build an online asset without the head ache of large upfront investment, dealing with customers face to face and punching a clock every day to earn income.
I Will Save YOU The Hassle & Point You To A Website That Has A Proven Method Set in Stone That Has Been Refined Over The Past Decade Making Many People Wealthier Through the Affiliate Marketing Business Model. Affiliate Marketing is Literally
One of the Cheapest

Start-ups to Experience Success Online With an Uncapped Earning Potential to Match.
()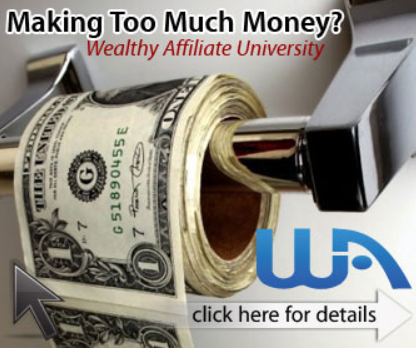 If your a sceptic like me. And would rather read an in depth article regarding our alternative to Kochies Business Builders. Click for a peek at a genuine affiliate platform.

Do you have any questions, or opinions regarding this topic discussed today? Kochies Business Builders will inform you about contemporary issues based around offline business. Share this post if you're a fan of Kochie and want him to run for Prime Minister.




Can Kochie's site actually build you a business though…
Comments
---