eCom Babes:
$3,000 + Advertising Costs
Training -

78.39%

Support -

63.1%

Website -

66.76%

Software Tech -

43.28%

Success Stories -

40.79%
Brief Summary:
Cortney Fletcher be her name, eCom Babes by thy game. For around $3000 you can fully immerse into eCommerce following Miss Fletcher's insights and methodologies. eCom Babe is not a scam. Your success will be determined by following the training thoroughly and continually scaling your ecom business. That means you will end venturing out to alternate learning programs to enhance your knowledge in this competition!
---
HERE'S A REAL BOOTSTRAP BUSINESS OPPORTUNITY ~ Affiliate Marketing Platform Comes Complete…
---
eCom Babes is referred to as one of the first online programs that I have seen explicitly targeted at women.
Of course, you don't need to be a woman to learn the eCom Babes course material, but if you want to have the best chance of succeeding with the course, it will definitely help you.
eCom Babes was born in early 2019 to help women around the world start an amazing eCom business.
eCom Babes – Uses an approach called "Connected Ecommerce" that doesn't require a lot of money upfront to get started.
---
TABLE OF CONTENTS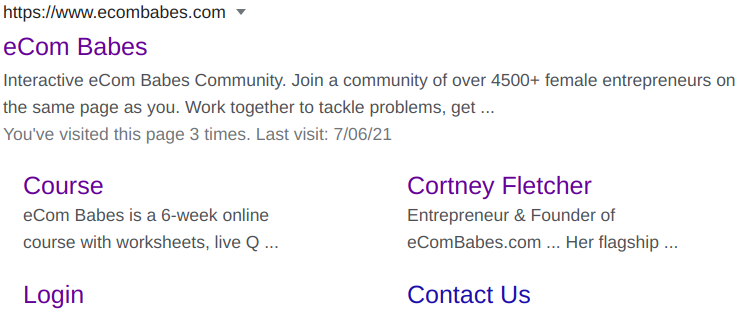 Jump to…
# eCom Babes Review
# About eCom Babes
# About Cortney Fletcher
# Who is it for
# Course Details / Costs
# Is eCom Babes a Scam
# Pro's VS Con's
# Comments
---
Affiliate Marketing Education, Tools, Community & Support!
Do you Hunger for the Truth About How People are Really Becoming Successful Online...
---
eCom Babes Review
---
*Parent Company: eCom Babes Bootstrapped


*Brand: eCom Babes
*Alternate Known Names:
eCom Babe
eCommerce Babes
*Domain Name: https://www.ecombabe.com
*Domain Age: 25th/SEPT/2019
*Hosting Registrar: GoDaddy.com, LLC
*Launch Date: 2019
*Domain Authority: 7/100
*Linking Root Domains: 46+
*Ranking Keywords:1+
*Spam Score: —
*Website Asset Value: $23,049
*Address/Headquarters: 954 Avenue Ponce De Leon Suite 205 PMB 10128 San Juan, Puerto Rico, 00907, United States
*Founder: Cortney Fletcher
*Contact Methods:
email: support@ecombabes.com
email: support@ecombabe.com
*Social Media Presence:
Facebook – @teamecombabes | 143+ likes, 159+ follows
LinkedIn – eCom Babes | 20+ followers
Twitter – @ecombabes | 7+ followers
YouTube – eCom Babes | 492+ subscribers
*Resources Offered:
---
---
Email / social media support
---
Step-by-step video eCommerce course
---
---
*Community Size: 4500+
*Payment/Payout Currency: United States Dollar (USD)
*Cost/Price Tag: $3,000
*Affiliate Program: No
*Up-Sells: Possible
*Training: 78.39%
*Support: 63.10%
*Website: 66.76%
*Software Tech: 43.28%
*Success Stories: 40.79%
*Verdict: eCom Babes best suits aspiring female ecommerce entrepreneurs, wanting to set up their own online boutique





What is eCom Babes All About
---
eCom Babes is an online course and training community that helps women launch and expand new eCommerce stores.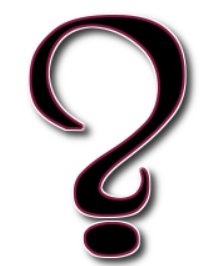 Since the course is primarily aimed at beginners, it will walk you through everything you need to get started.
This includes the general business mindset, setting up your first store, choosing a product, and finding affiliates to promote your product.
Most of the courses teach you how to dropship, while the last part of the course covers more advanced topics like posting ads and scaling your store once it's up and running.





About Cortney Fletcher
---
Cortney Fletcher draws on years of e-commerce experience to provide women with the machinery and systems necessary to create, market, and expand a successful e-commerce business.
Cortney grew up as a volunteer and left this role of generosity happily and satisfied.
She attended the Philliplaystation Exeter Academy h8, a delight that not only challenged her academic best friend but also exposed her to influential non-obvious compatibility organizations like Headstart, a loyal warm-up campaign to keep teens and families warm during the harsh winters of Boston.
Volunteering with these charities reinforced Cortney's preference for creating significant wealth in order to give back to her community.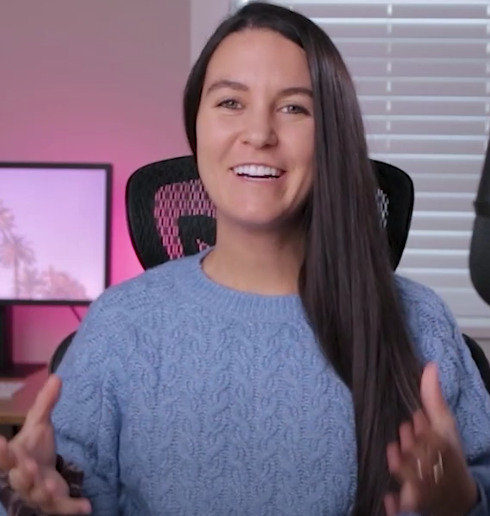 Cortney was first exposed to network paint marketing.
It was at this point that she learned that coins are strength and that she had the strength to create wealth for herself.
It turned out to be a wake-up call for her, and she felt again the excitement and inspiration she had felt while volunteering at the h8 school.
Deciding to take the leap and stick to her instincts, Cortney dropped out of school, much to the chagrin of her circle of relatives and her friend.
Cortney was discovered surrounded by disappointed people, with just over a dollar in her bank account and desperate for a fresh start.
She opened a credit card and flew to California with the remaining dollars.
Cortney would spend the next three or four years working, lightly scraped until she discovered the strength and prospects of e-commerce.
Few months after the birth of her online store, Cortney increased her supply of coins, and she was able to quit all of her jobs to pursue e-commerce full time.
Shortly after, Cortney discovered eCom Babes, a product of her preference for equipping other women with similar qualifications that had given her the edge, becoming a freedom influencer, and the ability to give back to the community.





Who is eCommerce Babes For
---
This course is aimed at women who are just starting to use eCom.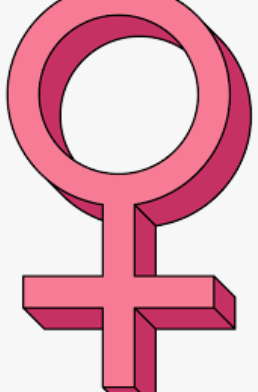 Most outlets point to the inherent benefits of e-commerce that often give women an edge.
For example, legions of homemakers can now run successful home-based businesses that can reach audiences around the world.
Cortney Fletcher draws on years of e-commerce experience to equip women with the tools and systems to effectively build, market, and scale a highly successful e-commerce business.
She points out that the program is most beneficial for two people:
Women who know nothing about e-commerce and are just starting out.
Women who already have a store but are in trouble.
eCom Babes Course Cost & Details
---
The actual course is in video format.
There are six weeks of material with some bonus videos.
All the videos are of high quality, so it is easy to follow them.
Do you want to know what is in the course?
Below is an overview of the modules you will receive with eCom Babes.
WELCOME VIDEO + MINDSET
When you log into the website for the first time, you are greeted with the typical "Welcome Video.
"Here Cortney spends a lot of time pointing out the good decision she made, how to get the most out of the course, as well as her advice to use the course and become a "tough business girl."
Cortney also points out the amount of support available to women taking the course and how crucial it is to take advantage of it.
WEEK 1 — MINDSET & FOUNDATIONS
Since this course is designed for beginners, Cortney spends a lot of time during the first week examining the "mindset."
Each of these videos focuses on what they believe to be the keys to building a successful mindset in both business and life.
It covers topics like the importance of taking responsibility for your life, developing laser focus, and visualizing the life of your dreams.
For the more advanced learner, or the learner just looking for practical information on how to start the store, this "mindset" training may seem pointless.
WEEK 2 — NEW AGE OF ECOMMERCE
After the first week devoted to "more mental fundamentals," Cortney spends the next week talking about "corporate fundamentals."
She explains why "eCommerce" is so powerful, why it's such a great opportunity, how you can be able to use dropshipping to get started with little risk, the importance of selecting a niche, as well as how to find good products to sell.
This module covers a wealth of high-level material on the e-commerce landscape.
WEEK 3 — 7-FIGURE STORE ANATOMY
This is where Cortney finally comes down to "brass nails."
Here are all the necessary steps to buy a domain, get Shopify, build new website themes, develop branding, add products to your store, etc.
Some people may find this level of detail a bit boring but absolutely vital.

WEEK 4 — SETTING UP SOCIAL
Here, Cortney explains how to set up a Facebook and Instagram account for your store, as this is the main way she recommends getting new customers.
Also, she emphasizes the importance of "customer data" so that you can better understand who your buyers are.
While this week is not too busy for people unfamiliar with the business side of social media, this is a very worthwhile week.
WEEK 5 — CONNECTIVE ECOMMERCE
Week five is where Cortney finally breaks down what she calls her "Connective eCommerce" method.
Basically, this new method is basically dropshipping and using affiliates to sell your products for you.
This low-cost, low-risk way to get started in e-commerce is something Cortney emphasizes a lot.
And although it is certainly not easy,
I think it is a good way for women to immerse themselves in the world without spending a lot of money upfront.
WEEK 6 — SCALING TO 6 AND 7 FIGURES W/ ADS
She has more videos than anyone this week, and this is where Cortney looks at more "advanced" topics, such as using Facebook ads to sell more products.
Cortney explains in-depth exactly how she sets up all parts of her social media advertisement campaigns, which is the same strategy used by everyone in the eCom Babes community.
This low-cost, low-risk way to get started in e-commerce is something Cortney emphasizes a lot.
And while it's certainly not easy, I think it's a good way for women to dip their feet into the world without spending a lot of money upfront.
BONUS CONTENT
At the end of the course, Cortney as well includes bonus content.
Most of this is about "email marketing," which is a nice addition to the course.
And there are other topics that cover things like product research, store design, and other integrations.
It seems that this bonus module is really just a bonus; they seem to add several themes, "a la carte," that don't really fit a week but are nice to have.
The cost of Ecom Babes is $3,000 since you're probably curious.





Is eCom Babes a Scam
---
eCom Babes is legit.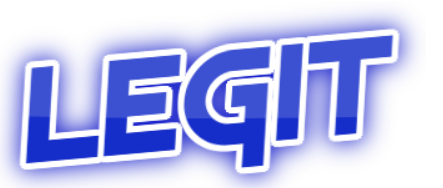 Of the 4,500+ Ecom Babes on Cortney's Facebook group, 1,214 of them have paid for their course at the time of writing.
Their website boasts a "4.9-star average rating" from those students.
My biggest problem with the course, in general, is that there is not a lot of information about Cortney online, the content is primarily aimed at beginners, and it is more expensive than some of the other programs seen.
But for the woman who is new to eCommerce, who wants to start an online boutique, and wants to have ongoing support, I think eCom Babes could be a great option.





Final Word
---
Pro's:
Flexibility.
Working from home.
No safety & family restriction issues, can partially work during maternity time.
Con's:
A bit expensive in comparison to others.
No money-back guarantee was mentioned.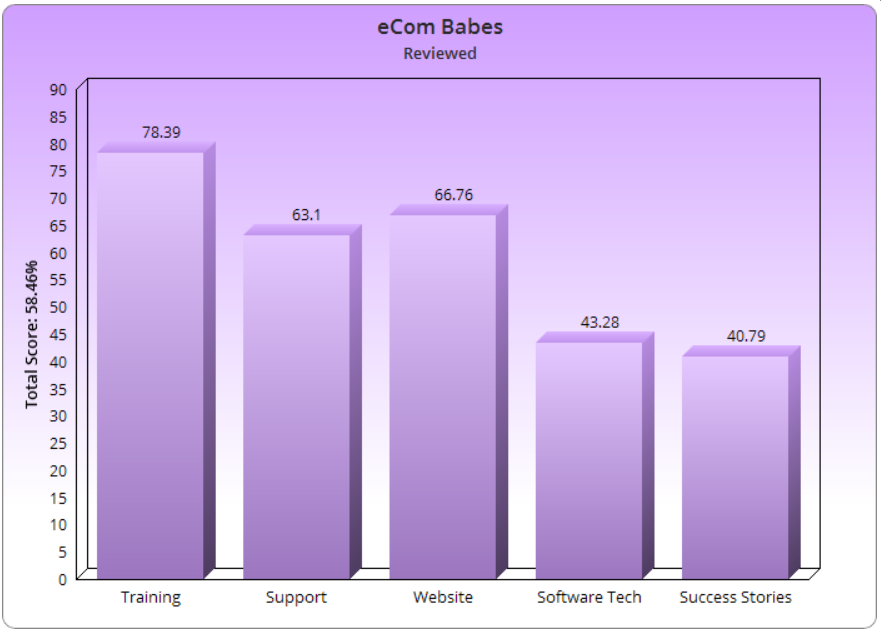 If you've ever wanted to start your business selling products online, this is the place for you.
eCom Babes is a great beginner course for women.
It is more expensive than others, but it makes up for it with a complete support system.
It's Now Time To Decide Whether YOU Want To Enroll At eCom Babes Or Not! Personally, When Starting Out Online eCommerce Involves Startup Costs For A Program Along With Many Other Costs, Such As Advertising. Because Of This Affiliate Marketing Is The Wiser Startup

For Beginners

. Here is Where I've Mastered The Art Of

A

f

f

i

l

i

a

t

e

M

a

r

k

e

t

i

n

g

.
()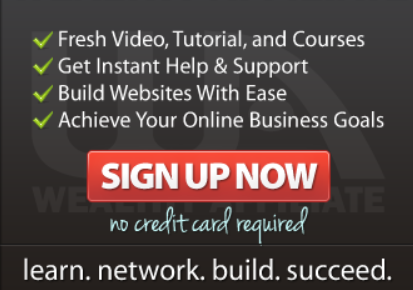 eCom or affiliate marketing? That is the real question. Learn more about affiliate marketing at our go-to platform.
That's about it. If you liked this article don't forget to share it via social media. If you despised it. You can always express your concerns in the comments below. Peace and patience!
The eCom Babe branding is a little gender bias and is missing out on a whole gender of customers…
Comments
---