DoorDash:
$0.00 (Free App Registration)
Training -

69.21%

Support -

89.4%

Website -

71.95%

Software Tech -

82.09%

Success Stories -

83.77%
Brief Summary:
Today, modern society is either lazy, or we are too damn busy to find a break within the day to go down the street and buy some lunch at our favorite fast food chain restaurant. If this sounds like you, there's this fancy app called DoorDash that will do all the chasing for you and you can book it in advanced to be delivered at a convenient time. If you like this service you could even do some door dashing and earn a few dollars throughout the day at your own leisure.
---
ANOTHER WAY TO EARN INCOME ~ Start An e-Business With The Best Platform Online…
---
If you're here, you're probably going through some DoorDash reviews to see if the company that delivers food to customers is safe to work with.
Well, you can finish your search because we have everything you need to know, including the good, the bad, and the ugly of the company.
DoorDash is a food delivery service that allows customers to place orders at nearby restaurants and some grocery stores.
Once a customer places an order, the closest DoorDash driver is advised to pick it up and deliver it.
So, without further ado, let's get into it.
---
TABLE OF CONTENTS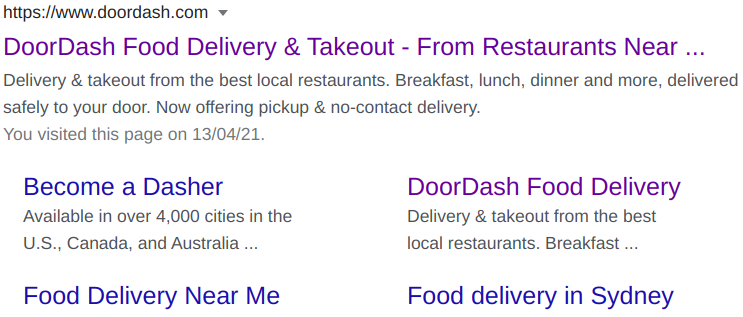 Jump to…
# DoorDash Review
# About DoorDash
# About Tony Xu
# Become a Dasher
# Who is it for
# Driver Earnings Potential
# Is DoorDash a Scam
# Pro's VS Con's
# Comments
---
Internet Marketing Education, Tools, Networking & Support!
Do you Hunger for the Truth About How People are Really Becoming Successful Online...
---
DoorDash Review
---
*Parent Company: DoorDash, Inc


*Brand: DoorDash
*Alternate Known Names: Door Dash
*Subsidiaries:
Scotty Labs, Inc
Chowbotics, Inc
Caviar
*Domain Name: https://www.doordash.com
*Domain Age: 18th/JUNE/2013
*Hosting Registrar: Amazon Registrar, Inc
*Launch Year: 2013
*Domain Authority: 70/100
*Linking Root Domains: 32.7k+
*Ranking Keywords: 479.4k+
*Spam Score: 18%
*Website Asset Value: $442,000,000
*Net Worth: 3+ billion
*Stick Acronym: DASH
*Address/Headquarters: 555 Stanford Ave, Palo Alto, California, 94306, United States
*Co-Founders:
Tony Xu
Andy Fang
Evan Moore
Stanley Tang
*Contact Methods:
Email: support@doordash.com
Phone: (USA) +1 650-681-9470
Phone: (AUS) 1800 958 316
*Social Media Presence:
Facebook: @DoorDash – 475,425+ likes, 496,512+ follows
Twitter: @DoorDash – 159.7k+ followers
Instagram: doordash – 168k+ followers
LinkedIn: DoorDash – 327,750+ followers
YouTube: DoorDash – 14.9k+ subscribers
*Services Offered:
---
---
Provides self-employment (Dasher)
---
Smartphone application (APP)
---
---
---
*App Downloads: 400,000+
*Payment/Payout Currency: Will match you countries currency
*Cost/Price Tag: Varies per restaurant and order size
*Compensation Plan: Many discount coupons are available, download DoorDash discount app today
*Affiliate Program: No
*Up-Sells: Always, but usually costs far less when buying more items with your order
*Training: 69.21%
*Support: 89.40%
*Website: 71.95%
*Software Tech: 82.09%
*Success Stories: 83.77%
*Verdict: This online food ordering company is a fierce competitor among the food delivery industry, be careful Uber Eats





What Is DoorDash All About
---
DoorDash is a startup based on On-Demand logistics, acting as an intermediary between merchants and potential buyers who want products from local merchants delivered to their doorstep.
Founded in 2013, DoorDash, currently only works in food delivery.
There are two different apps for DoorDash: the Food Delivery App for Customers (iOS and Android) and the Driver App for Freelancers (iOS and Android).
Both applications can be downloaded for free, and accounts can be created for free.
DoorDash works by connecting customers with independent drivers and nearby restaurants and merchants.
As a driver, you will need to use your smartphone and vehicle to accept and deliver orders.
You'll earn the base pay for each delivery, the maximum pay when eligible, and 100% of customer tips.
You can also get additional incentives by completing active challenges.
If you are an entrepreneur willing to start a similar business, it is vital that you take note of these points.

Users choose their favorite food by pressing a button that displays the restaurant list with a variety of menus listed on DoorDash.
Features like search, nearby restaurants, and category options also help users sort better.
Users perform required transactions after placing orders online.
Once the DoorDash order is received, it forwards it to the respective restaurant, where it is prepared and packed for delivery.
The receptionist picks up the packaged food order from the respective restaurant.
The built-in software that drivers use on their phones allows them to accept orders whenever they have downtime.
DoorDash provides the ability to track the location of food to estimate delivery times.
Dashboards try to shorten lead times as much as is practical.
Customers, although not necessarily, but usually, tip the boards; the boards manage to retain 100% of the tip received.





Description Of Iconic Co-Founder – Tony Xu
---
Tony Xu, co-founder and CEO of US food delivery giant DoorDash, has always needed speed.
Born prematurely in Nanjing, China, his parents decided to call him "Xun", which means "fast" in Chinese, not only because he was born very early, but also because his birth lasted only a few minutes.
However, he did not keep that name for long.
After moving to the United States with his parents in 1989, Xu soon discovered that his name was too difficult for his American friends to pronounce.
So he decided to change his name to Tony, in honor of Tony Danza, star of the classic sitcom "Who's the Boss," which Xu watched every day after school to learn English.
Although Xun is no longer his legal name, Xu has not lost his penchant for quick movements.
The 36+ year-old CEO went public with DoorDash in December, just seven years after he founded the company while studying at Stanford University.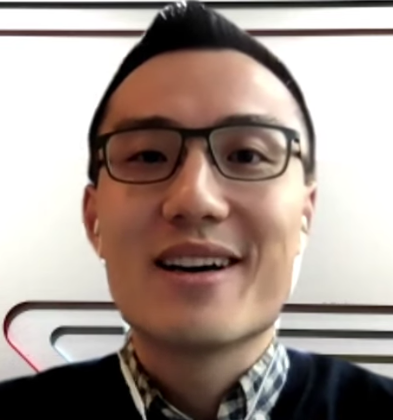 It was one of the largest IPOs of 2020.
After graduating with a degree in industrial engineering from the University of California, Berkeley, Xu worked for McKinsey and eBay with a dream of becoming a cancer researcher.
The idea of becoming an entrepreneur didn't occur to him until he met his two co-founders at Startup Garage, a project-based course at Stanford.
They came up with the idea of a food delivery service for the class project after talking to the owner of a small but famous macaroni shop who said he had no way of satisfying customers who wanted the cookies delivered in their offices.
It didn't take long for Xu to decide to continue DoorDash after school.
"I really liked this project that I'm working on with my co-founders; I really enjoy working with my co-founders, so let's move on," Xu said.
In DoorDash's first two years, Xu delivered meals every day in his 2001 Honda Accord, a car that he continued to drive until last year.
But the company soon grew beyond the range Xu's Honda could cover.
After receiving a $535 million investment in 2018 from SoftBank's Vision Fund, Singapore's sovereign venture capital fund GIC, and Silicon Valley Sequoia Capital, DoorDash has expanded to multiple cities.
DoorDash started out as PaltoAltoDelivery.com in 2013 with just eight restaurants on-site and only three delivery people driving in this rat race: Xu and his two co-founders Andy Fang and Stanley Tang.
DoorDash now has more than 390,000 merchants on its platform, more than 18 million customers, and more than 1 million Dashers, as its delivery staff are called, according to a company statement.





How Do You Become A DoorDash Representative
---
To become a DoorDash representative, all they need from you is your basic information, including your full name, location, phone number, email, social security number, and your preferred vehicle type.
They will then do a background check on you if you agree.
To maximize your earnings as a DoorDash pilot, follow these tips:
Driving during peak pay periods:
When you open the app, you can click on "Promotions" in the upper left corner to see if there are slots available for Peak Pay.
I usually see maximum pay promotions during lunch, dinner, and on weekends.
If you can sign up to drive during any of these time periods, you will earn an additional $1 to $5 per delivery.
You can also receive notifications during the day that Peak Pay is available.
Likewise, be sure to check active challenges and complete eligible submissions for additional earnings.
Go to the access points if you are waiting for orders:
When you drive, you will see access points on the map.
These are areas where a lot of orders are placed.
If you're waiting for orders, hang out near these restaurants to maximize your chances of getting an allowance.
Be strategic with the orders you accept:
Before accepting or declining an order, you will be able to see the total minimum wage you will earn, including suggestions from customers.
You will also see the total distance you will need to travel.
If an order is too big or too small, you can reject it.
Your acceptance rate may decrease, but this will not affect your ability to accept orders.
Also, you can accept multiple orders at the same time.
DoorDash will only offer you multiple orders if their destinations are at the same address.
This is a great way to double what you earn and just drive a little further.
Keep in mind that your earnings vary from hour to hour based on where you live, when you drive and whether customers tip.





Who Is DoorDash For
---
DoorDash's business model is designed for the benefit of users and restaurants.
It allows users to find a restaurant and order food on the one hand, and DoorDash gives restaurants access to an expanded customer base on the other.
It also benefits people by offering food delivery jobs.
Since its inception, DoorDash has managed to raise decent funds from investors and has built relationships with many popular restaurant chains in major US cities.





How Much Do DoorDash Controllers Make
---
As a DoorDash driver, you can choose when and how often to work.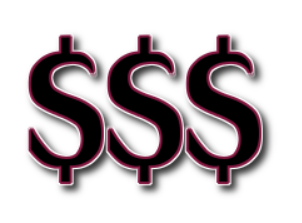 Due to the extreme flexibility, earnings vary greatly among DoorDash drivers.
How much you can earn will also depend on where you are delivering and what hours of the day you are working.
The DoorDash payment includes the base payment per delivery, plus any maximum payments.
All deliveries include a minimum payment amount (base payment) that is typically between $2 and $3.
The maximum payment is available during peak hours and adds $1 to $5 per delivery.
You can find out when Peak Pay slots are available by clicking on the Promotions tab in the app.





Is DoorDash A Scam
---
The bottom line is that Doordash is a 100% legitimate company.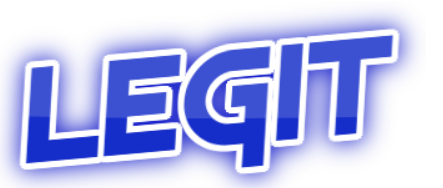 Other than frequent downtime, Dashers have little to complain about the company.
It is safe to use and 100% safe to work with.
Since you are only delivering, there is little to no risk or contact with others.
Of course, there is always some risk when driving from one place to another.
But again, there are very few risks in delivery, especially if you know where you work.
Working for DoorDash is also a great way to earn extra money.





Final Word
---
Pro's:
You can track your order and see the progress.
Many restaurants to select from.
Flexible schedule.
Keep 100% of customer suggestions.
Choose which orders to accept.
Peak Pay and hot spots allow you to easily maximize your earnings.
Con's:
The absence of hourly wages means that you could spend a long time waiting for orders and not get paid.
Some restaurants have raised their prices.
No direct customer service.
Need to be over 18+ to become a DoorDash Dasher.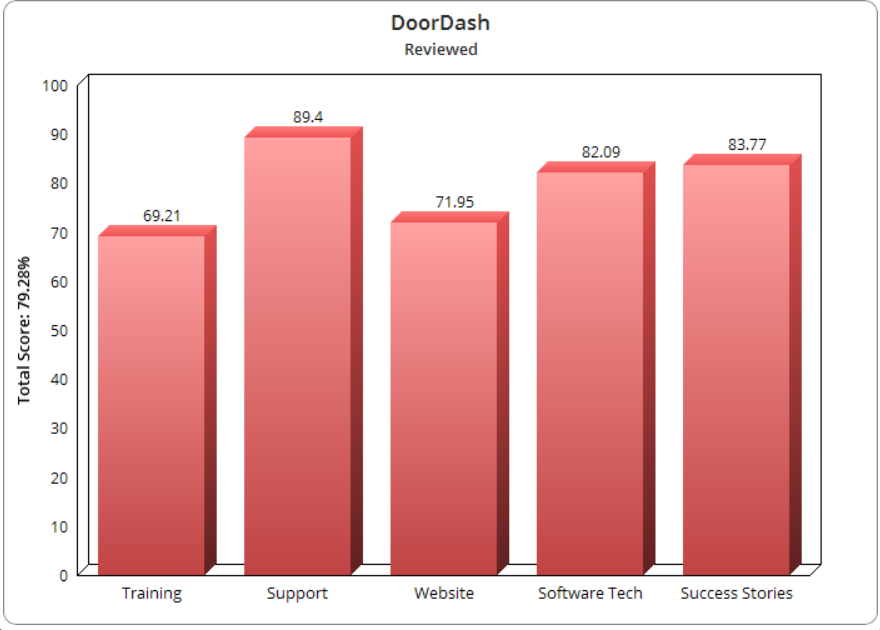 The DoorDash app allows you to order food from a variety of nearby participating restaurants.
DoorDash has an obvious value: it enables fast ordering and delivery for restaurants throughout the local area.
It also allows people to sign up to become food deliverers (nicknamed Dashers) and, of course, allows restaurants to sign up to have food delivered to customers.
How about that!
Perhaps, At First YOU Were Considering Becoming A Dasher, But Then, It Didn't Appeal To YOU. If This Is The Case & You're Looking For An

Extra Way

To Derive An Income. Check Out Our Top Way To Earn Commissions Via The Internet (Including Recurring/Residuals)
()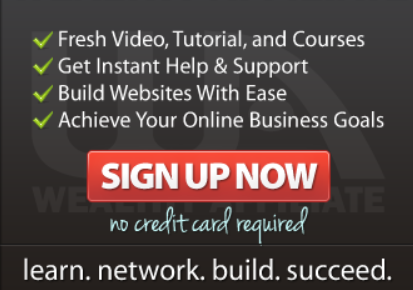 Take a look at my residual commissions earned last year. No doubt, I will soon add this years progress which has more than doubled. Just a taste of what you could earn, more or less.
If our Door Dash article has helped you better understand this food delivering service we would love it if you showed your appreciation by a simple social media share. It also gets the word out about Door Dash. Any questions, comments or objections please leave it below.




You must consent to a background check to be accepted as a Dasher…
Comments
---