Send Out Cards:
$0 (Free) - $247/month
Training -

75.75%

Support -

83.8%

Website -

82.67%

Software Tech -

91.04%

Success Stories -

88.59%
Brief Summary:
Do you live a busy lifestyle with a lot of social connections that have a certain level of expectation from you. Everyone knows that it can be time consuming to go out purchasing gift cards from you local shopping center. The number of special occasions our lives are bombarded with can now be automated via the internet. It makes sense to take your gift and card huntings online to reduce a little time and hassle out of everyday life.
---
MLM'S ARE OVERRATED ~ Better To Get Involved With Affiliate Marketing…
---
Build and strengthen relationships with personalized cards and gifts.
The Send Out Cards system makes it easy to create a business card in minutes; All printing, quilting, stamping, and shipping are done by you!
Add gifts, plan greeting cards in advance, use your own font and signature for handwriting, and much more.
It's fast, easy, personal, and inexpensive.
Send Out Cards prints it out, completes it, and ships your card in the mail, all for less than a greeting card in the store.
No more searching for stamps, driving to and from the card store, or figuring out which card box fits all your needs.
---
TABLE OF CONTENTS

Jump to…
# Send Out Cards Review
# About Send Out Cards
# About Kody Bateman
# Who is it for
# Send Out Cards Pricing
# Can you Make Money
# Is Send Out Cards a Scam
# Pro's VS Con's
# Comments
---
Internet Marketing Education, Tools, Networking & Support!
Do you Hunger for the Truth About How People are Really Becoming Successful Online...
---
Send Out Cards Review
---
*Parent Company: Greener Still, LLC
*Company/Brand: SendOutCards


*Alternate Known Names: Send Out Cards
*Domain Name: https://www.sendoutcards.com/app
*Domain Age: 16th/JUNE/2003
*Hosting Registrar: GoDaddy.com, LLC
*Launch year: 2005
*Domain Authority: 48/100
*Linking Root Domains: 8.2k
*Ranking Keywords: 177
*Spam Score: 28%
*Website Asset Value: $853,600
*Address/Headquarters: 1825 West Research Way, Salt Lake City, Utah, United States 84119
*Founder: Kody Bateman
*Contact Hours:
MON – FRI | 7 a.m. / 7 p.m. (MST)
SAT | 9 a.m. / 1 p.m. (MST)
SUN | CLOSED
Holiday hours do vary
*Contact Methods:
phone – (801) 463-3800
fax – (801) 463-3900
email – support@sendoutcards.com
direct message – click on help to initiate conversation
*Social Media Presence:
Facebook | @SendOutCards – 38,454+ followers
LinkedIn | SendOutCards – 10,297+ followers
Instagram | sendoutcards_official – 3,380+ followers
Twitter | @SendOutCards – 4,217+ followers
Pinterest | SendOutCards – 554+ followers
YouTube | SendOutCards – 4.62k+ subscribers
*Resources Offered:
---
---
Create cards for various occasions
---
Send cards to respective destinations i.e. friends, family or business partners etc
---
---
---
*Community Size: 60,000+
*Payment/Payout Currency: United States Dollar (USD)
*Cost/Price Tag:
Basic = $0 (Free)
Card A Day = $37/month (2 points)
Unlimited (flagship plan) = $97/month (5 points)
Unlimited + 100 = $147/month (7 points)
Unlimited + 250 = $247 (12 points)
*MLM Plan: Earn 2 – 5% on your teams (downline) and their customers, up to 7-levels deep. They're are considered a legit MLM.
*Affiliate Program: Costs = $59/year to use. Earn up to 20% commissions and bonuses on all your referrals 'cards and gifts'.
*Up-Sells: Not really
*Training: 75.75%
*Support: 83.80%
*Website: 82.67%
*Software Tech: 91.04%
*Success Stories: 88.59%
*Verdict: If you're looking for a quality service and do not like chasing after gift cards at shopping malls then try this online alternative





What Is Send Out Cards About
---
Send Out Cards is a service that produces tickets online and prints, then sends them to recipients.
They also have the option to send gifts like brownies, cookies, or books.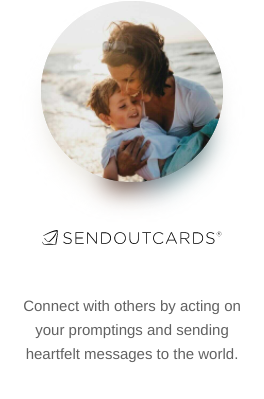 Send Out Cards is also a multi-level marketing company.
This means that you will need a sponsor to register.
With SendOutCards, you give your clients, prospects, and loved ones the same feelings of anticipation, recognition, and appreciation without the hassle of sending cards by hand.
As one of the fastest-growing network marketing companies in the world, SendOutCards relies on technology to fulfill its dual mission of helping millions of people act on their suggestions and providing a vehicle for financial success by life.
In real estate, an agent's business is often based on referrals and sphere of influence.
This is why it is essential to stay in touch with all of your clients, including your old ones.
SendOutCards is a great tool for your real estate business that can help you stay in touch and stay on top of your audience.
And the best part is that once you've entered your details and customized your settings, the systems automation will automatically take care of the whole process for you.





About Kody Bateman
---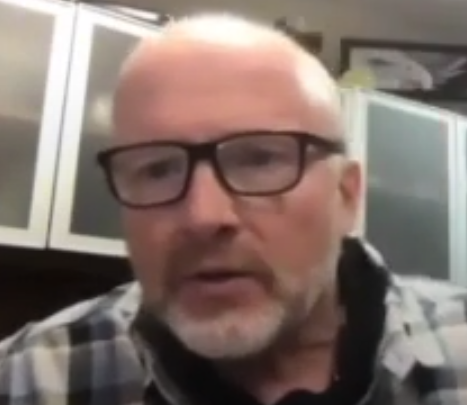 Kody Bateman is the founder and CEO of SendOutCards, an international greeting card and gift company that was launched in 2005 Inc.
They're based in Salt Lake City, Utah (US).
The company specializes in greeting cards and gifts.
Since 2003, the company has shipped more than 100 million cards.
You can create your own personalized cards with just a few mouse clicks, then Send Cards print and send your card for you.
There are currently more than 60,000 distributors in the company.





Who Is Send Out Cards For
---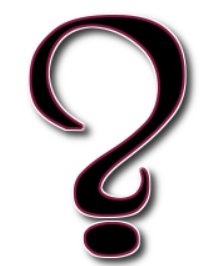 I would recommend Send Out Cards to people who refuse to write handwritten cards but would be willing to do something online.
Although Send Out Cards is not handwritten, you can still write a note.
A typewritten note is the next best thing to a handwritten note on paper.
With this service, at least the card is still sent by mail, and a physical card is received.
Sending cards can also be useful for businesses that want to send the same card to multiple recipients.





Send Out Cards Pricing
---
Various subscription options are available through the Send Out Cards platform.
The number of contacts you can upload to the database, as well as the cost of tickets and gifts, all depends on the individual plan you choose.
First, it is important to note that SendOutCards has two different categories of cards: Automated Send and Heartfelt cards.
Automated Send cards have a future ship date and more than one recipient.
Since Send Out Cards pricing is structured on a tiered system, the more Automated Shipping cards you send, the greater the cost savings for each card.
Heartfelt cards, on the other hand, have an immediate ship date and a single recipient.
You can think of these as one-of-a-kind cards that require a bit more involvement on your part, but it's worth it if you have the time.
You can send a heartfelt card when someone has a baby or when you want to thank them for joining you for lunch.
Before we dive into the plans, keep in mind that shipping costs are not included in the cost of the cards.
Postage is usually around $0.55 per card.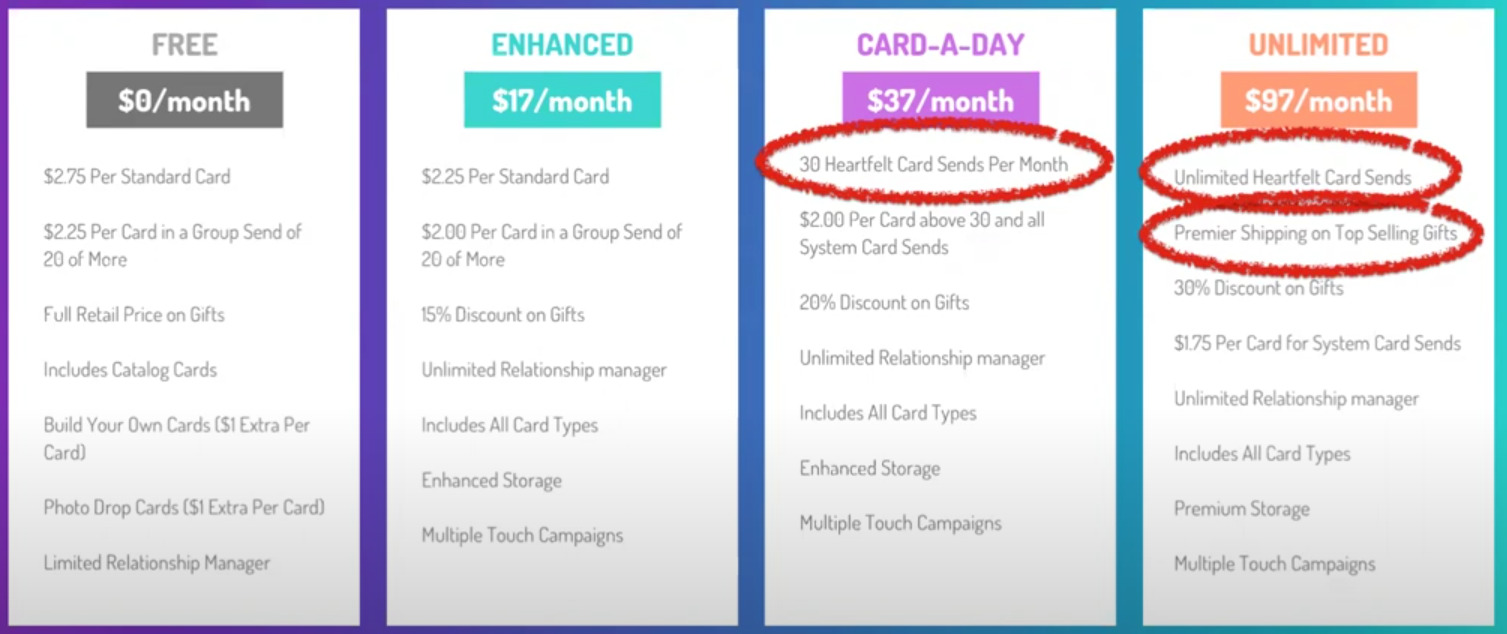 Basic plan: $ 0.00 per month
With this plan, you can send Heartfelt cards for $2.75 per card.
Automated Send cards follow a tiered pricing schedule, starting at $2.75 per card and decreasing by $0.25 for every 25 cards sent.
There are no discounts for sent gifts, and you can only manage some contacts in the database.
Card A Day Plan: $37.00 per month
This is a great plan and gives you a rough idea of all that Send Out Cards has to offer.
You will receive 30 assigned Heartfelt cards per month, after which Heartfelt cards cost $2.00 per card.
Automated Send cards also start at $2.00 per card, decreasing by $0.15 for every 25 card sent.
You will receive a 20% discount on gifts and access to the Send Out Cards relationship management system.
Unlimited plan: $97.00 per month
While this plan offers a greater discount on cards and gifts, in my opinion, it is not necessarily worth the cost unless you plan to use a lot of Heartfelt cards.
With this plan, you will receive an unlimited number of Heartfelt cards with shipping costs included.
Automated Send cards start at $1.75 per card and go down $0.15 for every 25 cards sent.
You will also get a 30% discount on gifts and full access to the Relationship Manager system.
Unlimited + 100: $147.00 per month
With this option, you get everything that is included in the Unlimited plan, plus 100 Automated Send cards at no additional cost.
After using the autoship allowance, the cost for Automated Send cards drops to $1.25 per card.
Unlimited + 250: $247.00 per month
This plan gives you everything from unlimited and unlimited + 100 plans, along with 250 autoship cards at no additional cost.
If you use your 250 autoship cards, each additional Automated Send card costs $1.00.





Can You Make Money With Send Out Cards
---
As is the case with almost all MLM companies, there are two ways to make money with them; SOC is no exception.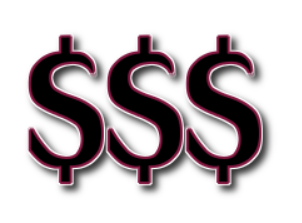 The first method is to sell the product directly to other people and, in return, make a commission on the sales.
 Earnings through your recruits and their downline will obtain you residual income, provided that you meet certain criteria, as well as obtaining earnings through bonuses and incentives due to the achievement of the goals established by the company.
Is Send Out Cards A Scam
---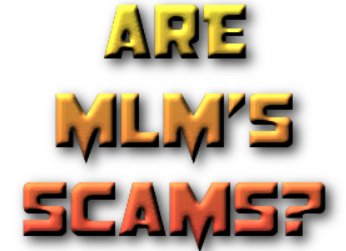 The good news is that SOC is not a pyramid schemes or a scam; it is a legitimate MLM opportunity that is truly unique and has a lot of credibility, considering it has been around for over 15 years.
However, you do have some major issues, such as the emphasis on recruiting, annoying restrictions on how you can't sell your products as a distributor through your website.
Send Out Cards have really low success rates which is usually quite common with most MLM's, no matter how enticing the compensation plan actually is.





Final Word
---
Pro's:
Recurring commissions from clients.
Nice commissions and bonuses from the downline (your team).
Good training and support from the company.
The system is quite easy to use.
Vast selection of card categories i.e. Holiday, thank you, well wishes, love, celebrations, birthday, just because etc.
Con's:
It will take a lot of time and money invested without a huge profit, even in the long run.
MLM is not a great business model with so much negativity around it and so many better methods.
It is quite a large initial investment. The basic $50 basic package has a rebate, but the $247 does not mention it.
Most of the company's sales come from distributors who send out postcards to "grow" the business and promote themselves.
The majority of people will never get their initial investment back.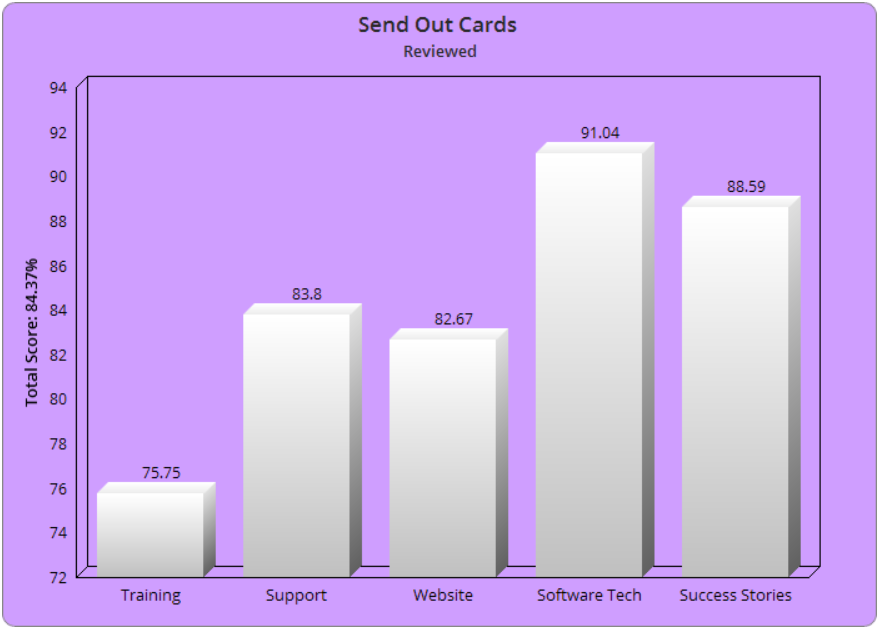 Overall, if you are seriously considering joining SOC and just want to do a last-minute check to find out if it is a scam, I can confidently tell you that it is not, but I also think it will not be very helpful to you unless you are just going to be a customer.
The client's system looks pretty good, to be honest.
Don't bother trying to get rich by "sending smiles" in the mail.
If you're just here for pursuing the Send Out Cards affiliate program and/or the MLM scheme. If you manage to build a downline and your downline can create their own downline you will become a manager.
And likely by well compensated for your efforts.
Do know that a lot of legit MLM companies are incredibly difficult to scale a full-time income following their business plan.
Don't fall for the hype.
Are YOU Are Sick & Tired Of The Hype Train. Promising YOU This, Promising YOU That. I Can Redirect YOU To A Great Online Platform That Follows A Realistic Approach To

Earning Income

Online. YOU Become Your Own Boss Instantaneously & They Provide All The Tools, Knowledge & Help You'll Ever Need To Become A Success Online.
()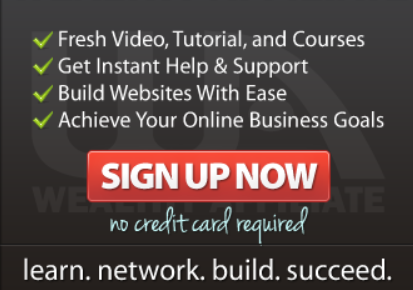 Does this sound unrealistic. No worries! I can provide a great review discussing why it is the number one community for entrepreneurship online…
That concludes our Send Out Cards article and hopefully you have learned a thing or two about the well-established company. If you liked what you read then be a sport and share on your social media channel. If you have something to say, drop a comment below and we'll get back to you if necessary.




Who'd a thought that a card and gift service was an MLM…
Comments
---