Entre Institute:
$29.00/month, $175.00/year with expensive $3,000.00 up-sell
Training -

79.83%

Support -

59.02%

Website -

65.3%

Software Tech -

32.59%

Success Stories -

50.01%
Brief Summary:
Jeff Lerner created Entre Institute to demonstrate how he went from $400,000 in debt. To starting an internet based business which allowed Jeff to repay it in 18 months. There are numerous products avaliable. By getting involved with them you will become apart of the ENTRENation movement. Entre Institute isn't the cheapest route to go down though.
---
WE'D SUGGEST AN ALTERNATIVE ~ Uncover a Complete Online Business Package For a Mere Pittance…
---
To clarify the 'ENTRE' part of Entre Institute.
The name is surely derived from the word 'ENTREPRENEUR'.
Rather, clever use of branding.
So you could even call it Entrepreneur Institute.
The Entre are an unofficial online institute that offers: products; events and 1-on-1 coaching along with support and a few other odds and ends.
The Entrenation is a growing community that has changed the lives of many aspiring and well-off entrepreneurs.
Entre Institute could take a fully-fledged guru to the next level within their business.
And a lot of it comes down to mindset.
So never overlook the importance of one's mind when it comes to entrepreneurship.
So today, we will decipher whether Entre Institute is a worthwhile practice to become a capable entrepreneur.
Does Entre Institute contain the business essentials necessary to eventually turn your back on your 9 to 5 headache?
Can they help develop your very own unimaginable 8-figure business.
Only time will tell, so without further ado.
Let's jump right into things here brudda.
---
Table of Contents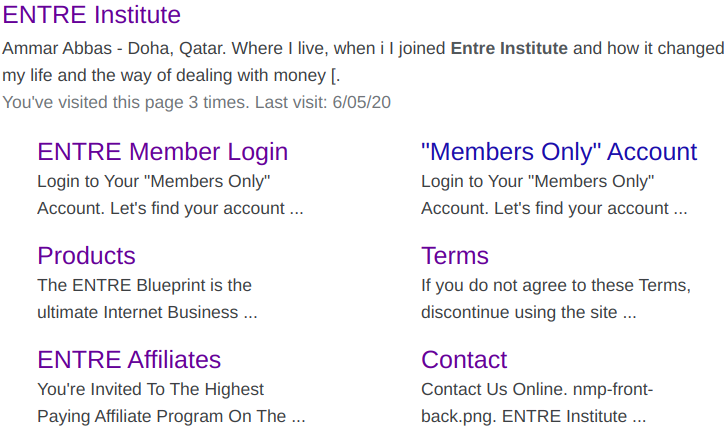 Jump to…
# Entre Institute Review
# Who is Jeff Lerner
# Entre Institute Products
# Is Entre Institute a Scam
# Pro's VS Con's
# Comments
---
Internet Marketing Education, Tools, Networking & Support!
Do you Hunger for the Truth About How People are Really Becoming Successful Online...
---
Entre Institute Review
---
*Brand: Entre Institute


*Alternate Names:
Entreinstitute
Entrenation
Entre
*Domain Names:
https://my.entreinstitute.com
https://affiliate.entreinstitute.com
https://entrenation.com
https://store.entrenation.com
https://learnjeffssecrets.com
https://trainingwithjeff.com
*Domain Age: 9th/FEB/2018
*Hosting Registrar: GoDaddy.com, LLC
*Company Launched: 2017
*Domain Authority: 15/100
*Linking Root Domains: 109
*Ranking Keywords: 12
*Spam Score: 1%
*Website Asset Value: $41,681 (Largely traffic based)
*Address/Headquarters: 491 N Bluff Street, Suite 204 ST George Utah, 84770 United States
*Founder: Jeff Lerner
*D.O.B: 01st/MAR/1979
*Contact Methods:
email: internal messaging setup
email: support@entrenation.com
email: info@entrenation.com
phone: (844) 552-8801
*Social Media Presence:
Facebook – @jefflernerofficial | 25,721+ likes, 26,795 follows
Instagram – jefflernerofficial | 3,655+ followers
YouTube – Jeff Lerner – Entre Nation | 3.96K+ subscribers
LinkedIn – Jeff Lerner – 500+ connections
*Services Offered:
---
Hard copy and soft copy educational materials
---
---
---
---
Community of like-minded entrepreneurs
---
---
---
*Community Size:
Entrenation – 100,000+ members
Facebook community – 2,998+ members
*Payment/Payout Currency: United States Dollar (USD)
*Membership Price: Entre Nation Elite Membership = $29.00/month or $175.00/year
*Compensation Plan: No up/down lines. ENTRE are proud to say they are not an MLM company
*Affiliate Program: Yes, Promote their Entre Blueprint product free of charge
*Up-sells: The word around town is that there a couple of upsells that must be purchased in order to progress to the next ENTRE level
*Training: 79.83%
*Support: 59.02%
*Website: 65.30%
*Software Tech: 32.59%
*Success Stories: 50.01%
*Verdict: Legitimate company concealing a few up-sells





Who is Jeff Lerner
---
Jeff Lerner created Entre Institute to empower a network of people to reach physical, personal and professional excellence, through entrepreneurial education.
Jeff Lerner is known for being a motivational speaker talking about entrepreneurial related matters.
Not only is Mr. Lerner an author.
He is a successful investor, educator,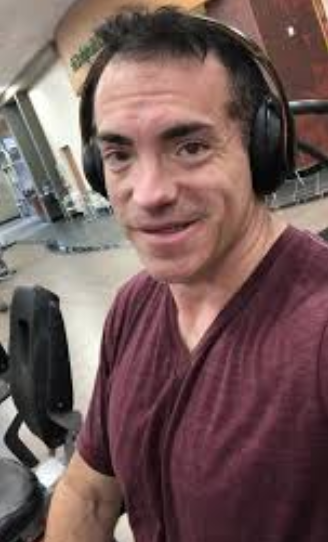 husband to his wife, a father of 4 children and enjoys playing the piano and is quite the pianist I heard.
In fact, if it wasn't for Jeff's passion for piano he may have not got to where he is today as an entrepreneur.
Find Jeff Lerner spending a lot of his time in Houston Texas.
During his earlier days, Jeff invested in a restaurant franchise that failed and got him into $400,000 worth of debt due to the economic collapse at that time.
Jeff Lerner got involved with digital marketing and managed to pay this expensive debt over 1.5 years.
Impressive feat!
Entre Institute is not his first online business venture created and we are sure there will be at least one more company launched before his retirement.
With his abundance of wealth he could surely live his remaining days in style.





Entre Institute Products
---
Entre Nation Elite
Costs =
$29.00

/month or

$175.00

/year

Description: This is the place you go to become a paying ENTRE member. This is supposedly the place to go if you desire building an elite-level business. All elite members will get full access to the ENTRE Nation Elite Facebook community where you can rub shoulders with other Entre elite members.
()

---
Entre Blueprint
Costs =
$39.00
Description: Entre Blueprint is a step-by-step video training course showcasing 6-steps that literally is the exact blueprint of how Jeff Lerner developed an online business and became a multi-millionaire by closing sales.
()

---
Millionaire Productivity Secrets
Costs =
$97.00
---
Affiliate Millionaire Accelerator
Costs =
$1,997.00
---
Agency Millionaire Accelerator
Costs =
$1,997.00
---
Digital Course Millionaire Accelerator
Costs =
$1,997.00
---
Entre Results Coaching
Costs =
$15,000.00

/year
---
Entre Inner Circle
Costs =
$29,997.00

/year
Is Entre Institute a Scam
---
Entre Institute are straightforward and to the point when it comes to purchasing their product and services.
Almost everything in their inventory is non-refundable.
Rumour has it that if you don't continue purchasing ENTRE product and services there can be a little sense of abandonment felt from Jeff's team.
Be sure with what you want to purchase because refunds are usually not granted.
Which by the way, doesn't make EntreInstitute a scam.
Jeff Lerner must be that confident in his product and services to not issue many refunds.
Otherwise there will probably be plenty of hatred and angry comments left in the thoughts section at the bottom of this review.
This might seem a little contradictory, because I did read that there are items which carry a 30-day money back policy.
These products listed apparently have refundable criteria:
ENTRE Blueprint.
Awesome Life Challenge.
ENTRE Nation Elite.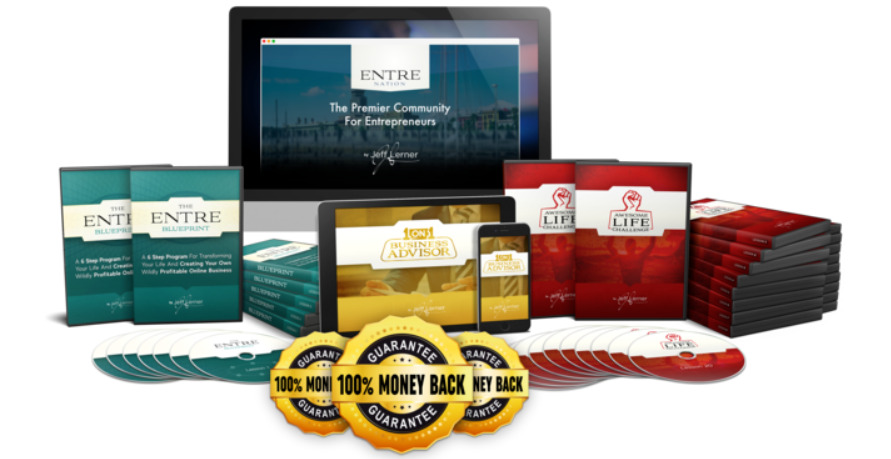 Even though these products come with their own 30-day warranty period.
It does not guarantee you will receive a refund.
If I were to compare what type of entrepreneur Jeff Lerner is with another well-known individual.
I'd have to say Tai Lopez! In the way Jeff Lerner's product and services lists are set up on his website reminds me of Tai's company.
Only difference, is that Jeff Lerner's Entre Institute website is the more polished platform in my opinion.
There is the chance that you may feel scammed purchasing all the products offered at Entre Institute.
Because not everything will make sense, or suite your personality, or goals for your type of business.
If you're planning to get involved with Entrenation.
Just stick to the monthly membership subscription and only continue with purchases that make sense for the natural progression of your business.





Final Word
---
Pro's:
Jeff Lerner has been a successful entrepreneur for over 2 decades now, so he would be a valid mentor.
ENTRE is very open and honest about it's products and services offered.
Entre Nation Elite monthly membership is great value.
Has a free eBook called: The 'Hacker's Guide to an Awesome Life' and the 'New Money Playbook'.
There are T-shirts available at Entre store.
Jeff Lerner may serenade your pants off with his piano playing ability some day.
Con's:
There is minimal chance of claiming a refund through this mob.
Coaching and Inner Circle prices are set through the roof. Only wealthy applicants should apply.
Many products are for sale and costs can stack up pretty fast.
Entre events seem not to be running right now, possibly because of COVID-19.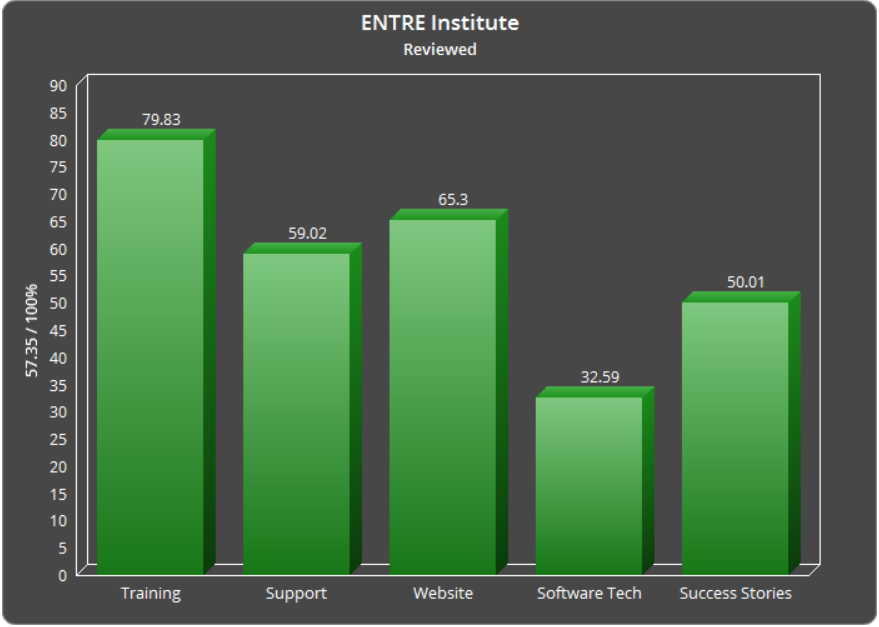 Because there are many products and services for sale at Entre Institute.
It can be quite daunting to take the plunge.
But. I bend the knee to Jeff for being so upfront about all the programs available.
Jeff has laid each product out in such a way that you can view the majority of his product inventory with ease.
Jeff Lerner has nothing to hide.
He must be confident and proud of his work.
Just pointing this out because I just wrote an article about Affiliate Institute prior to this one.
But, over at Affiliate Institute they wait until you pay for an expensive monthly membership.
Once you've done this, you find there are upsells for extra product levels that you were not made aware of prior to joining.
Expensive upsells!
At the end of the day, there is money needed to be spent to become a fully fledged ENTRE Elite member.
Not everyone has the financial resources to buy all of Jeff's recommended offers at Entre Institute.
If Your Financial Situation Is Anything Like Mine Was When Searching For A Way To

Make An Honest Buck

Online. Then I'm Sure YOU Would Prefer a

Complete & Packaged Service

That Educates YOU

How To Succeed Online

For Free. If YOU Are Still Struggling Financially & Want To

Learn the Ropes of Online Business

Through Affiliate Marketing. Then, It's

Worth Your While

To Check This Opportunity Presented Before You.
()

I want to elaborate in more detail about what I am recommending to YOU and show you a quality article regarding this unique online business opportunity. It will prove to be a satisfactory read and show you what you'll need to do in order to succeed in the competitive online world of entrepreneurship.
Have you ever bought product at the Entreinstitute program? What products have you used, or avoided? Can you enlighten us about your good and/or bad experiences with Jeff Lerner's Entrenation community please. Don't forget to like/share on social media if you think you're entrepreneurial at heart.




Jeff Lerner humbling his Entre audience…
Comments
---