Nathan Lucas is a well branded affiliate marketer that recommends products and services from within his website – Freedom Influencer. Catch him using his YouTube channel to produce relevant video marketing content, which incidentally gains additional traffic over to his website.
Nathan Lucas's interests lie within: personal development, writing, reading, affiliate marketing, training, fitness, meeting new people, travelling, helping others succeed. Talking about topics that matter.
---
Table of Contents

Jump to…
# Freedom Influencer Review
# About Freedom Influencer (Nathan Lucas)
# Is Freedom Influencer a Scam
# Freedom Influencer Training
# Pro's VS Con's
---
Internet Marketing Education, Tools, Networking & Support!
Do you Hunger for the Truth About How People are Really Becoming Successful Online...
---
Nathan has racked up hundreds of thousands of dollars in affiliate commissions in recent years. Just check out his checklist of recommendations inside Freedom Influencer. Can you see the amount of costly products/services listed in there?
By no means is Nathan Lucas a scammer. He's just one of the more successful and likeable affiliate marketers out there! He has a rather large fan base! His YouTube channel has over 324,000 subscribers if you were wondering.
Below you will learn more about Nathan Lucas, his website and program recommendations. All of these mentioned can be found on his website, just in case you wanted to check them out yourself.
Freedom Influencer Review
---
*Brand: Freedom Influencer


*Website URL: https://freedominfluencer.com
*Founder: Nathan D. Lucas
*Founded: 2016
*Domain Age: 26th/OCT/2016
*Address/HQ: 4000 200st e, Frederickson, Washington 98387, United States
*Contact Details: nathan@freedominfluencer.com | winwithnathan@gmail.com | contact via message box inside website
*Training: 44.80%
*Support: 63.52%
*Website: 51.37%
*Software Tools: 67.05%
*Success Stories: 53.89%
*Price Tag: Has free guides available
*Up-sells: No, recommends products & services that are costly
*Verdict: No scam here
About Freedom Influencer (Nathan Lucas)
---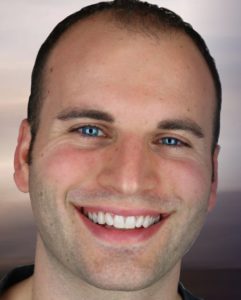 Nathan Lucas is an internet marketing mentor, YouTuber and considered a coach among his peers. Nathan started out in the multi-level-marketing (MLM) industry back in 2014. Also, he experimented with drop shipping, but eventually had come unstuck. Shortly after Nathan turned to affiliate marketing and hasn't looked back since.
Ever since this transition, Nathan has specialised in the digital/affiliate marketing space and wants to teach his audience how to achieve similar success by simply using some of the tools and services he's tested/used over the years. But, for a profit of course!
Some of his digital marketing expertise has been packaged into free training programs that are designed to help newbies get started with building an online business, making passive income via the net.
This website is estimated to be worth
= $19,366.00
Mr. Lucas is a vibrant middle-aged hombre with a passion for living life to the edge. During the early months of his affiliate marketing venture, Nathan turned to UBER customer driving as a side job.
Nathan has documented many video's talking about digital marketing/affiliate marketing, both components of the make money online (MMO) niche. You can verify this over at his YouTube channel (Freedom Influencer). Just access his playlists for proof!
Number of visitors this website receives each day
– 4,124
Long story short, You can catch Nathan presenting his works on stage, generating plenty of leads, all whilst maintaining his part-time employment serving in the air force branch of the United States military.
Did your know Alex Becker is also an online entrepreneur with plenty of clout, whom had previously served in the air force? Do you think they may have served together at some stage in there military career's?





Is Freedom Influencer a Scam
---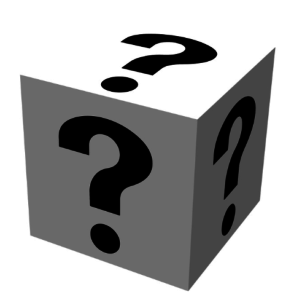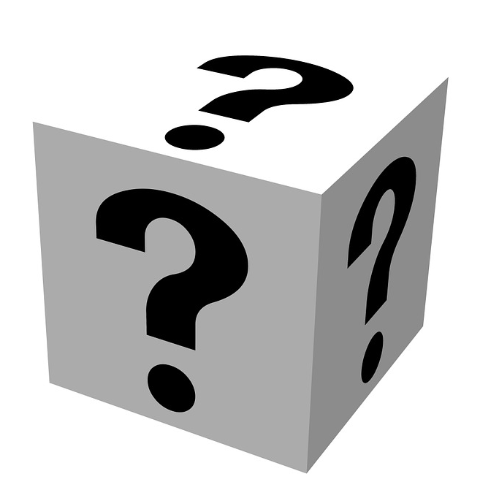 Freedom Influencer is legit! It recommends enough services to start your own brand/presence online. But there are so many other entrepreneurs replicating a similar strategy just to make themselves some secondary income via the net.
A name that comes to mind is none other than Tai Lopez. I'm sure you have heard of this guy. Tai has a larger influence over the MMO niche.
Nathan Lucas has built up a rather notable reputation over the past 5 years via his YouTube channel. By 2016 Nathan had launched his website blog and ever since has expanded his reach and future horizons.
Nathan had to start at the bottom just like all of us do at some point. There are many benefits included when purchasing Nathan's recommendations.
The only problem is that you are relying on a single individual's advice. Plus it will be costly! Nathan does not have a robust platform which he has designed himself. This day and age, it helps to have something substantial in place to help your followers!
If you want to get started within the digital marketing safety. I'd recommend that you use a website platform that will be continually updated a.k.a education and training materials, 24/7/365 support, software tools and a variety of everyday online essentials to name a few rational things.
Nathan's Freedom Influencer Training/Recommendations
---
Access Nathan's 'FREE MARKETING GUIDES
*URL address: https://freedominfluencer.com/#guides (Just copy and paste the link)
How to Start a Blog for Beginners: Step-By-Step Guide.
Affiliate Marketing Income: Step-By-Step Guide to Passive Income.
How to Make Money Blogging 2018 | Full Guide
---
---
Nathan Lucas's Top List of Recommended Services
Legendary Marketer: This is simply an affiliate link redirecting you over to the sales funnel page at David Sharpe's https://legendarymarketer.com website. To get access you have to completely watch a 15-20 minute video, otherwise visit Legendary Marketer by yourself and Nathan will not be compensated with an affiliate commission. This is a $30/mth subscription service that has more products for sale which will sett you back $10,000.00
My Lead System Pro: In a nutshell, My Lead System Pro helps you get new leads, registrations and sales! All used in the process for growing your online business. The price ranges from – BASIC $42.00/mth | Professional $125.00/mth | Premium $250.00/mth.
GetResponse: Is an emailing automation service that allows the creation of landing pages too. Costs for this service ranges from – $15.00/mth all the way to $1,199.00/mth.
Nathan's Alternate Resource List
#BLOG SETUP
GoDaddy (Domain & Hosting).
MLSP.
Divi Theme.
Thrive Themes.
#AUTO RESPONDER & CAPTURE PAGES
Optimizepress.
Lead Pages.
Thrive Themes.
Clickfunnels.
Aweber.
#OUTSOURCING SERVICES
fiverr.com.
Source-Wave.
Up-work.
#COURSES
3 Minute Expert – by Ray Higdon.
Retargeting Pixels for Profit.
~

Let's just face it. If you Follow Nathan Lucas

STEP-BY-STEP

you'll be spending shit loads on these services

~





Quick Note

!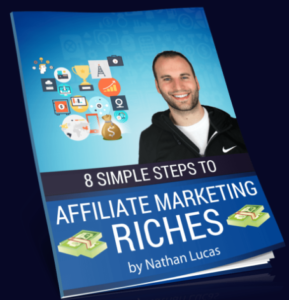 8 Simple Steps to Affiliate Marketing Riches – by Nathan Lucas
By accessing Nathan's website's 'about me' page. At the bottom you can trade your email details for his free ebook – 8 Simple Steps to Affiliate Marketing Riches.
You will recieve regular emails about tricks of the trade. And likely be marketed further products and services to assist with building out your own business identity/online presence.
Final Word
---
Pro's
A solid list of useful tools and services which realistically can help build a long-term and sustainable business from the ground up.
Access free guides and training's over on the website and YouTube channel.
Has some rather resourceful tips and suggestions found within Nathan's blog posts.
Enabled to contact Nathan directly from inside Freedom Influencer's contact page via a Google Form.
Con's
End up paying tens of thousands of dollars by following Nathan Lucas's methodology.
By exchanging your email details for a free e-course, you are essentially exposing yourself to receiving promotional materials via emails until you unsubscribe from his list.
At the core, Nathan Lucas is a successful affiliate marketer that advertises his top list of software tools and services. Nathan essentially tells you about these recommendations rather than showing you how to succeed by using them.
Typical traits of an affiliate marketer. Chasing those sales, by putting profits first, then the audiences best of interest second!
Nathan Lucas markets a wide range of products and services that are quite costly in my opinion. Do you want to take on Nathan's list of recommendations?
Then expect to be investing a hell of a lot of money into building out your own online empire.
Fortunately Enough For you

! There Are Places Online That Value People First Before Profits! You Won't Find a More

Cost Effective

Location to Access Numerous Tools/Features, Not to Mention

Free Websites, Domains and Hosting with 24/7/365 Live Chat and Support

! Here is the Venue.
()

Eager to learn more about this A-Lister resource academy? You can always learn more at the review page.
So there it is chaps! All in all, Nathan is a proficient affiliate marketer that wants to lead you down the right track! See if you can replicate his success by incorporating your own uniqueness and originality. Any questions? Make sure to type them below for a timely response. What are your thoughts about this entrepreneur? Do you like/dislike him? Be social and share before leaving.




MMO marketing influencer…
Quick Recap of Freedom Influencer
$0.00 (FREE) Training
Training

Support

Website

Software Tools

Success Stories