FXMode
$295/month or $1,995/year
Training -

46.2%

Support -

38.19%

Website -

54.55%

Software Tech -

87%

Success Stories -

41.53%
Brief Summary:
Everyone would like an advantage when it comes to Forex trading. Trading signals and automation software is what's promised by FXMode. One of the best ads ever recorded has been used in the promotion of FXMode automation alert software.
---
SELL A WEBSITE ~ How To Build & Sell A Website For 30-60x More Than It Earns…
---
Forex signals are best described as detailed trading tips or ideas and is what FXMode tries to replicate.
The sources of the best forex signals are often provided by experienced traders.
Dozens of entities online provide currency trading signals for a fee or even sometimes for free.
Regardless of your trading experience, using Forex signals can significantly improve your trading performance.
Additionally, experienced traders can use Forex signals to broaden their reach and profitability experience.
To make a consistent profit on Forex trading, this seller believes traders should invest in FX mode auto trading software.
The reason they think that traders will get the best results is that the robot automates the same key strategies that most people use to maintain consistency in the forex trading market.
They claim that FXMode members are" earning $34,000 passively using 'AI automation' from day one".
So in this particular review, we want to see if this robot will find a place in our list of the best Forex robot services online.
---
TABLE OF CONTENTS

Jump to…
# FxMode Review
# What is FxMode
# What is FxMode Alerts
# Is FxMode a Scam
# Pro's VS Con's
# Comments
---
Internet Marketing Education, Tools, Networking & Support!
Do you Hunger for the Truth About How People are Really Becoming Successful Online...
---
FxMode Review
---
*Brand: FxMode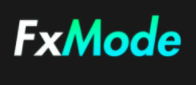 *Alternate Known Names: Fx Mode
*Domain Name: https://www.fxmode.co
*Domain Age: 11th/JUN/2020
*Hosting Registrar: Key-Systems GmbH
*Launch Year: 2020
*Domain Authority: 9/100
*Linking Root Domains: 161
*Ranking Keywords: 1
*Spam Score: 0%
*Website Asset Value: $33,164
*Address/Headquarters:
PO Box 821222 Vancouver WA 98682-5505
819 Virginia St. Seattle, WA 98101
*Founder: David Vlas and Kirill Radkovich
*Contact Methods:
*Resources Offered:
---
---
---
---
Automation software that copies the behavior of successful traders in which you replicate
---
---
*Community Size: 100,000
*Payment/Payout Currency: United States Dollar (USD)
*Cost/Price Tag:
$295.00/month
$1,995.00/year
*Affiliate Program: No
*Up-Sells: Potentially
*Training: 46.20%
*Support: 38.19%
*Website: 54.55%
*Software Tech: 87.00%
*Success Stories: 41.53%
*Verdict: Not regulated, so therefore they could potentially take your investment deposited and run at anytime





What is FxMode
---
With this massive amount of money floating around in an unregulated spot market that is traded instantly, without a prescription, without liability, forex scams offer unscrupulous traders the lure to make fortunes in a limited period of time and could be argued that it's a lot like gambling.
FxMode is too good an investment scheme to be a real investment.
The company boldly claims to make investors rich within an absurd timeline.
The entity would not have the capacity to generate a passive income of $34 thousand for its clients.
The company is using technology to produce these high profits.
Also, investors do not have to use any technical knowledge.
You can join in and become the next lucky person.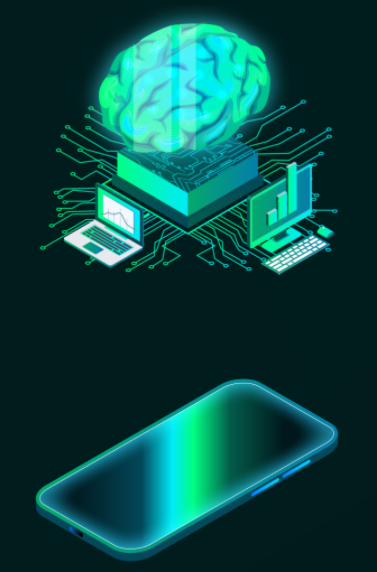 Sounds great, right?
Or it may be a dream that once you wake up, all your savings will be gone.
FxMode prides itself on having a massive audience around the world.
In addition, the alleged team has more than 11 years of investment experience.
Unfortunately, we don't know who they are or what their rating is.
However, this entity also claims that investors can earn money from the comfort of their homes.
You will only click a few buttons.
Their main goal is to educate more people around the world.
FxMode claims to get the best trading result.
Investors who join them will have full access to the trading tool.
Also, you can open or close the trade at the right time.
The platform does all the hard work for its clients.
The video looks compelling, but there is no evidence to support its narrative.
The company has no commercial results.
Whoever is executing this pattern is lying.
Earning money is never that easy. In addition, the commercial conditions are not covered anywhere on the website.
FxMode is a Utopia investment scheme.
You won't make such lucrative profits in this world of financial crisis.
It is supposedly capable of generating thousands of pips per month in profit, which means tens of thousands of dollars with just one standard lot traded.
What is FxMode Auto Trading Software
---
FxMode offers Forex trading signals – they claim to be able to achieve a high trading success rates with an algorithm they developed.
This percentage is at least 50%, and while it may not seem like a lot, you should know that it is realistic and most traders are expected to never have a success rate higher than 10%.
Even professional traders rarely exceed the 20% threshold.
FxMode is a paid service; you can pay $295 (USD) per month or $1,995 (USD) per year.
It is sold by David Vlas and Kirill Radkovich.
People should always be very careful when dealing with companies that offer enormously high returns because it is a characteristic of scammers to promise great things and create unrealistic expectations.
In reality, regulated finance companies cannot insure more than a small percentage per year with their fixed income products.
There is a large discrepancy between these offers and the standards of regulated companies.
Judging by the products and services they sell, it is suspected that this is a scam, so be careful.

FxMode does not provide a license for the provision of its services.
This can only mean that the company is not regulated at all.
Regulation means security.
This is why traders and investors should always trust licensed companies.
Financial authorities around the world implement strict measures to ensure fair and ethical business behavior and prevent fraudulent activities.
The most comprehensive regulation is the capital adequacy requirement, which ensures that companies have sufficient funds to survive in turbulent times.
To obtain a license, a company must provide a certain amount of paid-up capital: EUR 730,000 in the EU / UK; 1 million ; 20 million in local currency of the United States, Canada, and Switzerland, etc.
Also, despite projecting a large number of clients, this entity is not generating income.
They are not regulated by the competent authority in their entire scope of activity.





Is FxMode a Scam
---
According to my review, FXMode.co is a scam and not a legit platform.
Obviously, I cannot recommend FX Mode software for trading because the presentation lacks verified results.
Will FxMode provide you with a fully passive income from the financial markets?
It's supposedly capable of generating thousands of pips per month in profit, which means tens of thousands of dollars with just one standard lot traded.
We are pretty sure that FxMode cannot deliver what it promises.
Making thousands of pips a month is a dream but unrealistic.
Such performance would make you a millionaire in no time, even with small startup capital.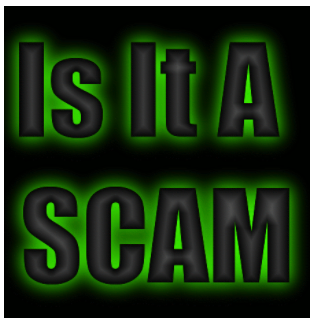 The only way to contact support is by email.
The suspected broker cannot be reached by phone.
Furthermore, the firm does not have a physical address.
We do not know its area of operation.
It is a common method that scammers use to hide their true identities.
This eliminates the possibility of being put behind bars.
The moment you deposit funds into FxMode, you lose access.
The company will never respond to the email you send trying to chase your money.
It is best to invest only with reputable brokers who have a proven history of trading.





Final Word
---
Pro's:
Alexa ranks this site well based purely on it's traffic volume through paid ads.
We found a valid SSL certificate (source: Xolphin SSL Check).
This site has been reviewed mostly in a positive light.
Con's:
The identity of the website owner is obscured in WHOIS.
This site has been voted as a scam on Safe. Shop & Scamadviser.
Language found within their site and advertisements is commonly used by scammers.
System does not work as advertised.
Probably an illegal system.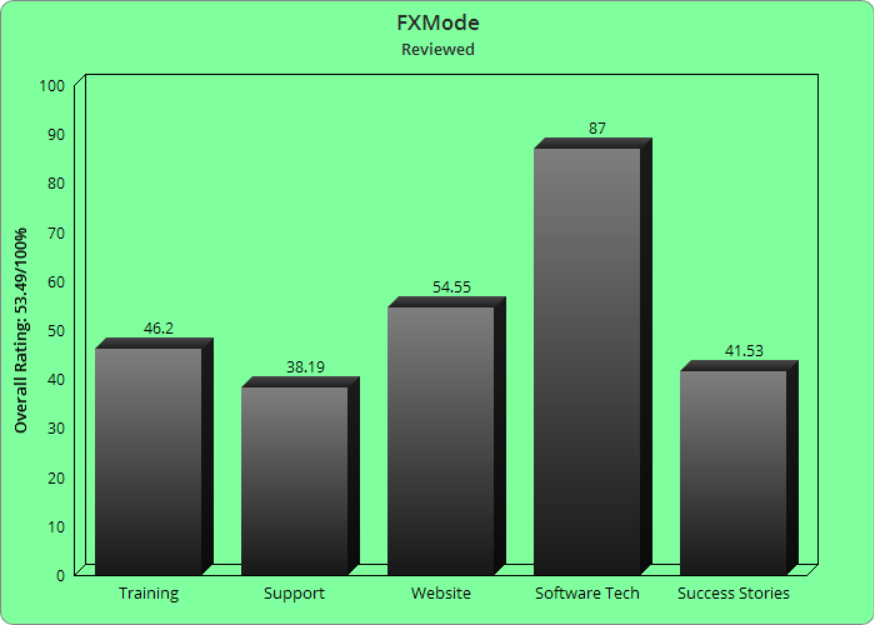 All the evidence is here so that we can advise you to stay away from FxMode because it will not be able to generate passive income for you as its official website claims.
A real user has confirmed that FxMode is not working.
I cannot fully trust David Vlas and Co because, in this Forex market, the providers promise great results, but their products often perform poorly.
Making a profit in financial trading is possible but not as easy as they claim.
One Thing I Can Confirm Is That YOU Should Not Participate With This Bot Trading Software. Earning Online Takes A

Verifiable & Proven

To Get Results Service That Only Has You Goals Of Achieving Success As Their Top Priority. Do You Seek Such A Service? Then Look No Further Than Our Recommendation.
()

If you want no hype and a BS proof system unlike FxMode. All you gotta do is visit our homepage and we will take care of the rest.
Does our perspective for FxMode helped shape your understanding in any way, shape or form. Feel free to share this post via social media. We encourage any comments or opinions so do this below.




What must one do to find an honest platform these days…
Comments
---