LuLaRoe:
Initial Investment: $5,000 - $10,000
Training -

73.68%

Support -

77.1%

Website -

61.09%

Software Tech -

50.56%

Success Stories -

66.96%
Summarized:
LuLaRoe has been a staple in women's fashion during the 2010's. Of course, until recently LuLaRoe has been involved in court cases depicting the company as a pyramid scheme and their recent lack of ethical business practices. I'd recommend checking out LuLaRich which is a documentary regarding the rise and gradual fall of the LuLaRoe empire.
---
EARN RESIDUAL COMMISSIONS ~ Here Is Payment Proof & Statistics Of My Current Success You Can Emulate…
---
Leggings, which was once just a workout essential, have been the subject of many internet fights and trends galore since the dawn of time. In 2017 alone, LuLaRoe (LLR) was one of the fastest-growing fashion brands in the United States.
Their leggings were inescapable.
Their consultants were everywhere on Facebook and Instagram.
The Wacky founder (DeAnne Stidham) still posted loud and flashy daily videos of her vacation to her Instagram.
Made from 77% nylon, the brand's leggings are ultra-resistant and won't lose shape or color, even after multiple washes.
Many brands now offer sportswear and workout lines to suit multifaceted luxury lifestyles.
With a constantly growing sports market, it can be difficult to know which fashion sportswear brands are worth buying or are just a scam seller.
---
TABLE OF CONTENTS

Jump to…
# LuLaRoe Review
# Is LuLaRoe a MLM
# DeAnne Brady and Mark Stidham
# Is LuLaRoe Still in Business
# What is a LuLaRoe Consultant
# LuLaRoe Compensation Plan
# Is LuLaRoe a Scam
# Pro's VS Con's
# Comments
---
Internet Marketing Education, Tools, Networking & Support!
Do you Hunger for the Truth About How People are Really Becoming Successful Online...
---
LuLaRoe Review
---
*Parent Company: LuLaRoe, LLC


*Brand: LuLaRoe
*Alternate Known Names: Lu (Lucy) La (Lola) Roe (Monroe)
*Domain Name: https://www.lularoe.com
*Domain Registered: 08th/OCT/2012
*Hosting Registrar: Dreamhost
*Launched: 2013
*Domain Authority: 54/100
*Linking Root Domains: 2.9k
*Ranking Keywords: 1.8k
*Spam Score: 0%
*Website Asset Value: $46,290
*Address/Headquarters: 4160 Temescal Canyon Road, Suite 607, Corona, California 92883, United States
*Co-Founders: DeAnne Brady and Mark Stidham
*Contact Methods:
email: internal contact page
email: mediainquiry@lularoe.com
email: texthelp@lularoe.com
email: info@lularoe.com
phone: 1-888-231-1412
phone: (951) 737-7875
*Resources Offered:
---
Womens apparel i.e. Tops: denim; dresses; leggins; overlays and skirts etc.
---
---
Ability to become a LuLaRoe consultant.
---
---
---
*Community Size: Currently about 20,000 active consultants
*Payment/Payout Currency: United States Dollar (USD)
*Cost/Price Tag:
Join as a consultant = $5,000 – $10,000
*Affiliate Program: No
*Training: 73.68%
*Support: 77.10%
*Website: 61.09%
*Software Tech: 50.56%
*Success Stories: 66.96%
*Verdict: In its early days LuLaRoe would have been a decent opportunity but now consultancy wouldn't be ideal





Is LuLaRoe a MLM
---
LuLaRoe is referred to as a clothing brand that is sold in a multi-level marketing (MLM) facility where you need to purchase items from a consultant.
The brand was founded in 2012 and quickly gained popularity during the leggings and pants movement.
They have become an established brand with 45 current clothing styles.
One thing that actually sets LuLaRoe apart from other clothing and leggings brands is its prints.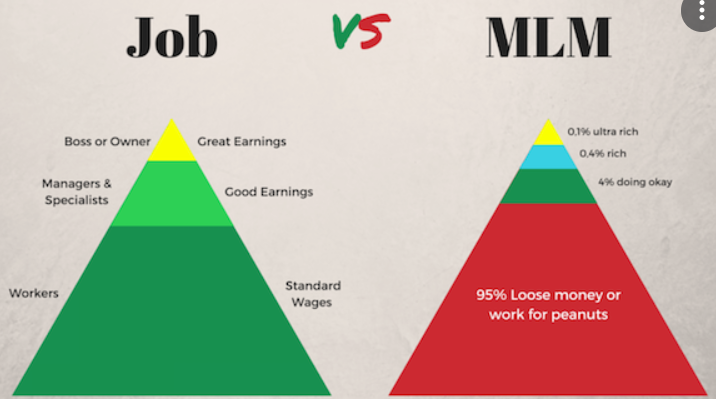 Each "print" is made in just 2,500 pieces which are then divided among the different clothing styles and sizes.
This means that you won't see a ton of the same print in the same size and style, making your clothing choices unique.
The brand experienced explosive popularity in the 2010's with the aid of social media.
Among its highlights are the comfy patterned leggings and positioning as a #girlboss part-time job opportunity for women.
LuLaRoe operates as a wholesaler, selling shares to individual "resellers" who then sell them to others.
Those resellers make money by selling themselves, but also by recruiting others to become resellers.
Your recruits become your team, of whose sales they receive a percentage in bonus checks.
While LuLaRoe's bonus structure transformed in 2017, it is this structure of earning bonuses through recruiting that denotes a pyramid scheme, where most of the profits are made from new sign-ups rather than sales.
Based on Washington State Attorney General Bob Ferguson, "This [facility] allowed two LuLaRoe retailers, each of whom had hundreds of recruits on their 'downlines,' collectively earn more than $5 million in profit between 2016 and 2019, while they were in at the same time, more than a third of retailers reported losses".





DeAnne Brady & Mark Stidham
---
DeAnne Brady and her husband Mark Stidham founded LuLaRoe, one of the largest multi-level marketing companies ever created.
It is as well one of the most controversial to exist.
According to the LuLaRoe website, the idea for LuLaRoe started after one of DeAnne's many children asked her mum if she could adapt her clothing into a long skirt.
"Enthusiastic about the beautiful piece, DeAnne's daughter showed it to all of her friends and each of them immediately needed it for themselves," the website states.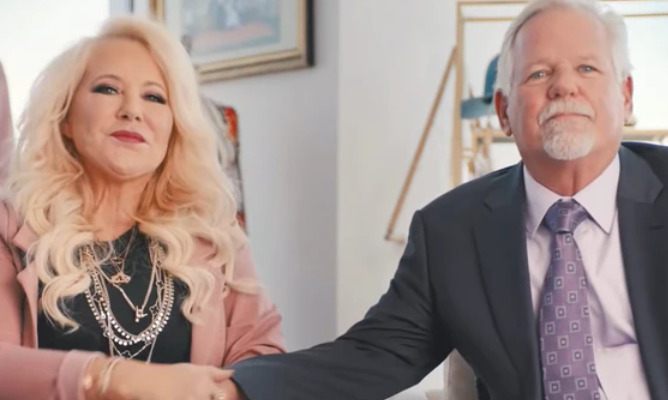 "It was at this moment that DeAnne realized the potential of her skirts.
In less than six months, DeAnne sold 20,000 skirts at house parties!
"She said that she later asked her husband Mark to help her resolve any issues.
Mark and DeAnne also have many grandchildren.
However, the exact number is unclear.
DeAnne's Big Three, Lucy, Lola, and Monroe, were actually the inspiration behind the company name "LuLaRoe.
Amazon Prime's new four-part documentary, LuLaRich, features LuLaRoe, a multi-level marketing company that sells clothing.
Since it was founded "in 2012, LuLaRoe has grown into a great company and has a lifestyle of its own.
The company was repeatedly attacked, most notably in 2019, when it was sued by the Washington State Attorney General's Office for allegedly running a pyramid scheme.
The multi-million dollar clothing company is the subject of the upcoming "LuLaRich" documentary series created by the directors of "Fyre Fraud."
The four-episode series, which landed on Amazon Prime Video on September 10 and on Hulu the next day, promises to get to the bottom of a company that has been involved in a series of lawsuits.
Later, the company agreed to pay a $4.75 million deal, which will be distributed to Washington residents who were recruited by LuLaRoe, according to ABC News.
(At the time, LuLaRoe argued that they would win the court case but decided to settle because "the expense would be enormous and the time senior management would have to spend litigation during the trial which would be a distraction from our business.")
Despite all this, LuLaRoe is still an ongoing concern and is not the only MLM with ties to the Stidham household.





Is LuLaRoe Still in Business
---
Yes, LuLaRoe still exists; it just isn't as big as it used to be.
The VICE documentary says that around the summer of 2016, the company introduced so many new distributors that the system couldn't keep up and shipping the clothes were not happening fast enough.
For this reason, warehouses began to fill up too quickly, and there was no place to store the product.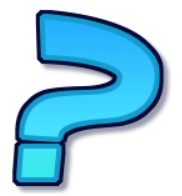 Rather than slowing down production, LuLaRoe began storing clothes outside where the natural elements could slowly damage their merchandise.
So when distributors received their orders, they received moldy, wet, or otherwise damaged product.
They couldn't sell clothes like this, so when they contacted the company's superiors, they didn't get the help they needed.
They were just stuck with moldy clothes.
LuLaRoe currently has 249,000 followers on Instagram and over 670k likes on Facebook.
Through their website, you can still contact a retailer to buy clothes and even join the company.
But the Amazon documentary series LulaRich also speaks to the dark side of the company.
The company has faced dozens of lawsuits and the women involved with LuLaRoe have even spoken of being pressured to undergo weight loss surgery.





What is a LuLaRoe Consultant
---
LuLaRoe is a relatively new way to earn money by working from home, living a lifestyle to feel comfortable and generally look good.
Before you know how to earn profits, you must know how much—becoming a LuLaRoe consultant costs, which is around $6,500 (including the leggings pack that I highly recommend).
While this is quite a large expense, you need to keep in mind that EVERYTHING is inventory, so you will receive items that you can start selling and earning right away.
When you finally decide that joining LuLaRoe is the best decision for your business ambitions, you have the opportunity to select your inventory.
You can choose from a fantastic collection of skirts, dresses, tops, leggings and much more.
Each features the impressive limited edition prints that make this such a fun opportunity to be a part of this consultancy opportunity.
You can then update your inventory with new styles as they roll out throughout the years, based on what you think will sell well to your audience and target demographics.

Due to the limited variety of colors and patterns you receive with this multi-level marketing opportunity, LuLaRoe offers you a box of emotions that always has something unique and different to offer.
The company produces patterns and prints that are always in tune with current fashion trends of the moment, giving it a unique selling point because each product is in a limited quantity.
When you become a LuLaRoe consultant, you have the opportunity to purchase inventory at wholesale prices.
Even if you choose to keep some of the items as your own, you don't need to pay retail prices for what you want.
You will also get a 5% discount on all orders, further expanding the sales opportunities for this business endeavor.
You won't pay shipping costs unless you want something faster.
LuLaRoe gives you the permit to start selling as a consultant immediately after you receive your inventory.
You can sell it through the channel Bless, which is the MLM company's point of sale system, create a pop-up boutique in person to manage your sales, be active on Facebook Live, or start your own e-commerce platform.
From the moment you become the boss, it is possible to build a business that fits your lifestyle rather than forcing yourself to adjust your schedule just to make a living.





LuLaRoe Compensation Plan
---
Independent consultants, also referred to as LuLaRoe Fashion Retailers, often sell LulaRoe clothing through Pop-Up Boutiques.
These are essentially housed parties that take place at a client's home.
Depending on the company's compensation plan, consultants can earn between 35% and 50% of gross sales in commissions.
To stay very active as a consultant, you must sell 33 items each month to receive your commission.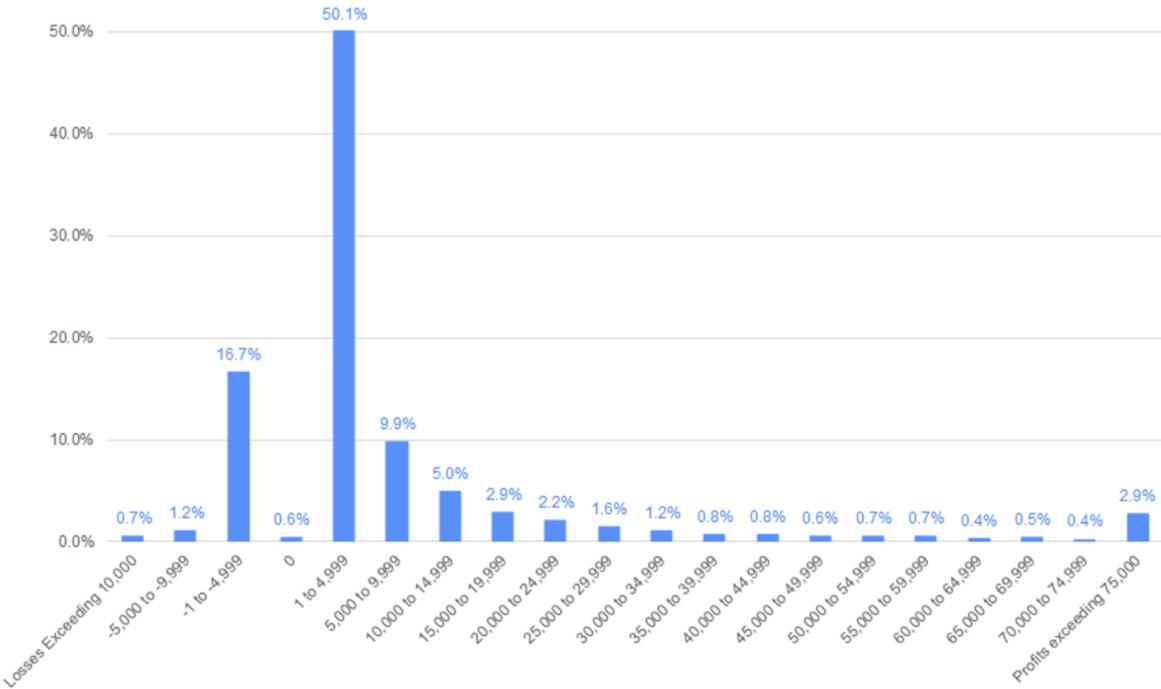 You can also earn money by recruiting others for business opportunities.
As a sponsor, you can earn an additional bonus of 5% of the personal volume of contracted consultants.
However, you must purchase at least 175 items each month to get this bonus.
You can earn a 3% bonus on subsequent generations of consultants recruited from your downline.
A Leadership Bonus Pool is also available. However, not everyone likes trendy housed parties.
Is LuLaRoe a Scam
---
In short, LuLaRoe is not a scam.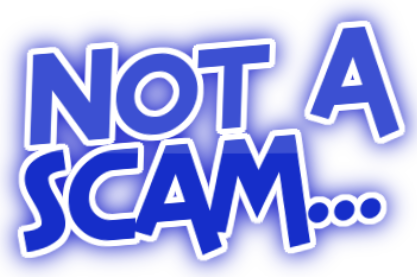 It is a legitimate network marketing business opportunity that could allow you to make real money.
Despite being a real opportunity, I do not recommend joining because:
The initial cost is at least $5,000 which is quite steep, and you must incur other costs as well. So you could be expecting $10k invested initially.
And the affiliate success rate is pretty low, as confirmed by their public tax return.
Additionally, the rate at which you are receiving claims and complaints from affiliates and customers could be expected to be very surprising in the years to come.
This is definitely a RED FLAG to be aware of.
Final Word
---
Pro's:
I list it first because it is LuLaRoe's most popular feature, and indeed it is their motto: "Simply Comfortable – Where Fashion Meets Convenience." Moms need to feel comfortable while still being stylish, and LuLaRoe has the potential to do just that. Take leggings, for example, are soft and of excellent quality. But they are not the only items made with elastin (or something elastic like that); all their pieces are. From their shirts to their dresses, they look like butter.
LuLaRoe clothing is unique:
It's not just because of the crazy designs and colors. LuLaRoe produces only 1,000 pieces in each model or design. This is divided between 20 different styles available with the brand. This is also divided among the thousands of LLR consultants, so the chances that you have the same shirt or skirt as someone else in your city… really slim!
The fabric is surprisingly thick. You might be surprised that you don't need a tank top, even with the lightest colors. They are also wrinkle resistant, a big plus for busy moms!
By purchasing from LuLaRoe, you are supporting an entrepreneurial woman in the U.S. LuLaRoe's mission, as expressed on its website, is to provide freedom for women who want to work from home. Being a successful consultant is not easy; it requires dedication and smart work. But many women try it as a way to earn money for their families. When you attend a pop-up party or purchase your items from a Facebook group or event, you enjoy shopping, and your friend gets the upper hand because you support their business.
Only 2500 pieces of any print are produced, which means your pair of leggings or dress is one of a kind and you won't see it repeated. I'm not necessarily thrilled with this feature, but many women are. So I list it here.
Con's:
The initial investment can be an important expense for some households. When you choose to go through the onboarding process with LuLaRoe, you have the opportunity to order any or all of the styles currently available. The company allows you to make purchases as many as you want for your initial inventory order. You have a minimum threshold of $2,500 that you must meet before you can begin your work as an independent consultant.
It's true! The site only worked for people from the United States. If you are reading this and you are from another country, I advise you not to waste time searching for the Company information. You must proceed to make minimum orders to keep your status. LuLaRoe does not care if you can't find clients for the items you've ordered. It is up to you to run your inventory several times a year. You will need to be ahead of the time and have money ready for your initial investment to see if this opportunity is right for you. If you are looking to balance a family, a job, and LuLaRoe, you may not find a lot of time for yourself during the day.
Although the company was launched in 2012 and it is a fairly new company. However, you will find that LuLaRoe has received numerous lawsuits from both affiliates and consumers. A huge development was seen in October 2017, when a class-action lawsuit was filed in California, suing LuLaRoe for being a pyramid scheme.
Very expensive startup cost:
I have written almost 125 reviews on my site and this is possibly the most expensive product I have ever seen. You need at least revenue of about $5,000 just to start this business. For $5,000, you will get the clothing inventory and it will become a stash. Also, don't forget to meet the monthly purchase requirement to be eligible to earn bonuses and commissions.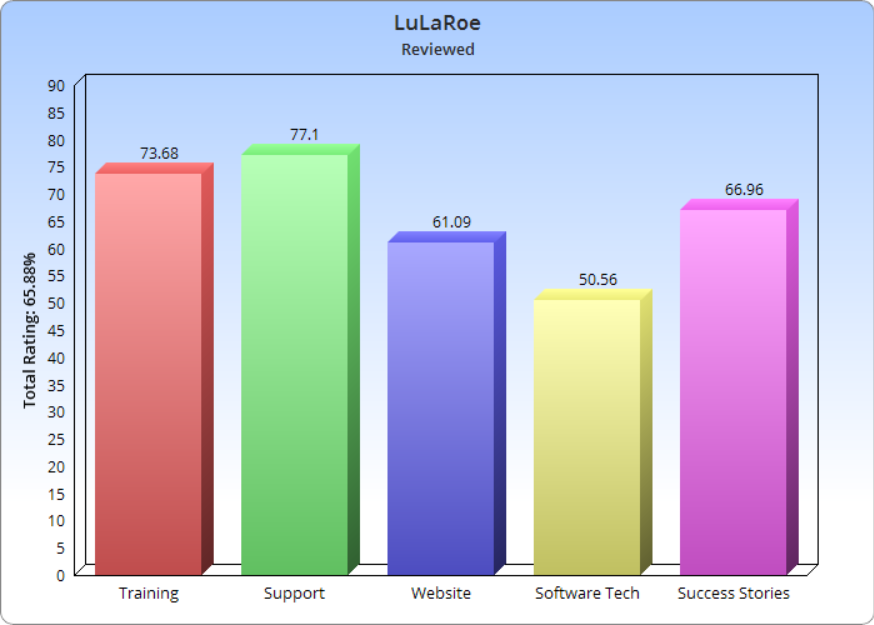 Although MLM has a close relationship with pyramid schemes, LuLaRoe itself is a legitimate site/company with possible shades of grey.
However, due to the problems above, I highly recommend that you start your online business using the affiliate marketing business model.
LuLaRoe's business opportunity seems to be one that's avoided at this time due to the large number of complaints about its leggings that are easily undone.
Also, the expensive startup costs and large reinvestment with buying clothes each month suggest that you will find it difficult to make a lot of profits.
With That Said, Affiliate Marketing Can Be Started For

FREE

. Let Me Take YOU Away From All That Guess Work When Finding A Proper Affiliate Business Platform. I Want YOU Earning Commissions Per Sale Right From The Get Go.
()

If you need some coaxing or some additional details to get you to the communities entrance then here…
Have a question that needs answering? Ask away below. Don't forget to share this post on one of your social channels to notify your friends of the latest happening with LuLaRoe. That's about it!




It's gonna be a fine, fine, fine, heck of a LuLaRoe day…
Comments
---