Training -

78.3%

Support -

70.93%

Website -

66.46%

Software Tech -

67.3%

Success Stories -

81.39%
Brief Summary:
Grindabuck is nothing more than a GPT rewards website that people can join to perform menial tasks to earn Grindabuck. An unofficial currency that can be cashed out for real currency or Bitcoin. Platforms like Grindabuck are a dime a dozen. Earnings may be instant and cashed out within a few days. But you will never reach a full-time/part-time wage using them.
---
BE AN AFFILIATE MARKETER ~ Earn As Much As You Like & It All Starts With The Right Education Here…
---
Rewards sites are a very popular way to earn money online, as there are so many of them.
With so many rewards sites available, it is crucial to learn more about them before deciding to take part.
One of such rewards sites is GrindaBuck, where you can earn rewards for doing activities like taking surveys, shopping, completing offers, and more.
Grindabuck is a rewards website that pays its users for doing things online.
The company was founded by Chaz Gill of Grindabit Interactive Incorporated in 2013.
This platform rewards all its members in the form of e-gift cards, cryptocurrencies or PayPal, for helping them conduct brand market research.
When you participate in surveys, download products, watch videos, or try new products, Grindabuck will pay you.
These days, there is no shortage of sites that promise to pay you to complete tasks online.
But as you know, not everyone is worth it. In fact, you may have found it much better to identify the legit high-paying ones and focus on them.
During your read on this review, I will educate you on everything I have learned about this platform so that you can decide for yourself.
---
TABLE OF CONTENTS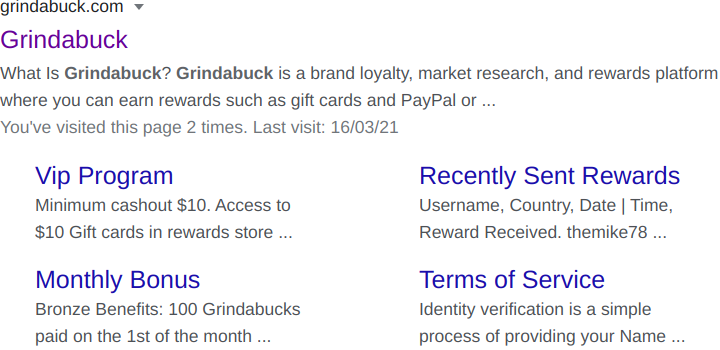 Jump to…
# Grindabuck Review
# What is Grindabuck About
# Who is Grindabuck For
# Program/Training Details
# Is Grindabuck Legit
# Pro's VS Con's
# Comments
---
Internet Marketing Education, Tools, Networking & Support!
Do you Hunger for the Truth About How People are Really Becoming Successful Online...
---
Grindabuck Review
---
*Parent Company: Grindabit Interactive, Inc


*Brand: Grindabuck
*Alternate Known Names: Grind A Buck
*Domain Name: https://grindabuck.com
*Domain Age: 08th/MAY/2014
*Hosting Registrar: GoDaddy.com, LLC
*Launch Date: 2013
*Founder: Chaz Gill
*Domain Authority: 36/100
*Linking Root Domains: 319+
*Ranking Keywords: 6+
*Spam Score: 5%
*Website Asset Value: $11,849
*Address/Headquarters: 13700 Alton Parkway, Suite 154-218, Irvine, California 92618
*Contact Methods:
email: integrated mailing contact page
email: support@grindabuck.com
email: support@grindabit.com
*Social Media Presence:
Facebook – @Grindabuck | 52+ likes, 60+ follows
Twitter – @Grindabuck | 653+ followers
*Resources Offered:
---
Earn payments in the form of gift cards, PayPal or cryptocurrency
---
Share opinions with surveys
---
---
---
---
---
---
*Total Payments Paid Out: $500,000+
*Community Size: 50,000+
*Payment/Payout Currency: United States Dollar (USD)
*Cost/Price Tag: $0 (Free)
*Minimum Withdrawal: $10
*Compensation Plan: Earn per task completion
*Affiliate/Referral Program: Earn 10% on top of all your referrals earnings
*Up-Sells: Nope
*Training: 78.30%
*Support: 70.93%
*Website: 66.46%
*Software Tech: 67.30%
*Success Stories: 81.39%
*Verdict: You'll be grinding out your first buck as soon as you're registered





What is Grindabuck About
---
Grindabuck is a GPT site that offers many income opportunities that you can do on a regular basis.
It is owned by Grindabit Interactive, a market research firm that started in 2013.
The GrindaBuck website is a certified online rewards club that gives you the chance to earn virtual money for completing various tasks, such as taking surveys, shopping, entering contests, and plus.
You will be paid in a currency called Grindabucks, and you can use it in the website's rewards store, where you can exchange it for various gift cards, Bitcoin, cash, and more.
Grindbuck is a fairly straightforward platform so training isn't at all that necessary.
Once you've registered an account, the next step is to start doing things to earn your rewards.
The platform's business model is dictated by advertisers and researchers actively seeking feedback on their products or services in the marketplace.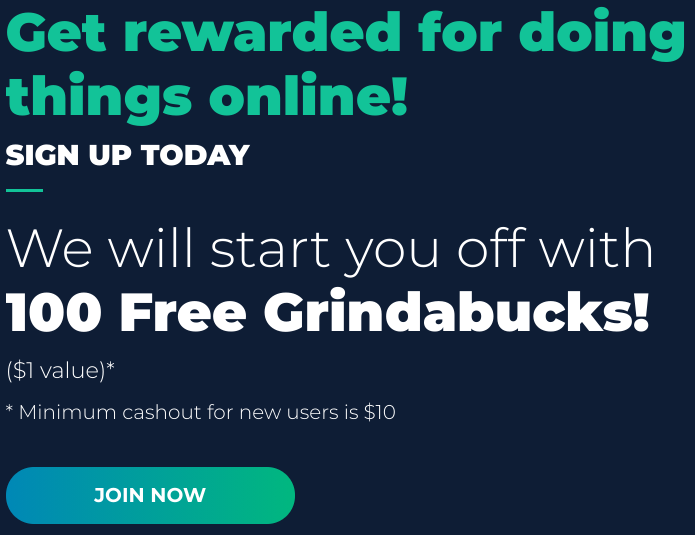 They allow you to earn money online by completing tasks on their platform, such as:
Conducting paid surveys.
Watching videos.
Offer paid Wall.
Download the application.
Their monthly bonus.
Their referral program.
Their minimum payout threshold is low, and they have a variety of different payment options, including BitCoin, which turns them into BitCoin Faucets like One Day Rewards, Cointiply, and BTC Clicks.





Who is Grindabuck For
---
GrindaBuck is basically for business owners or advertisers who want to know their behavior in the market or promote their services or products.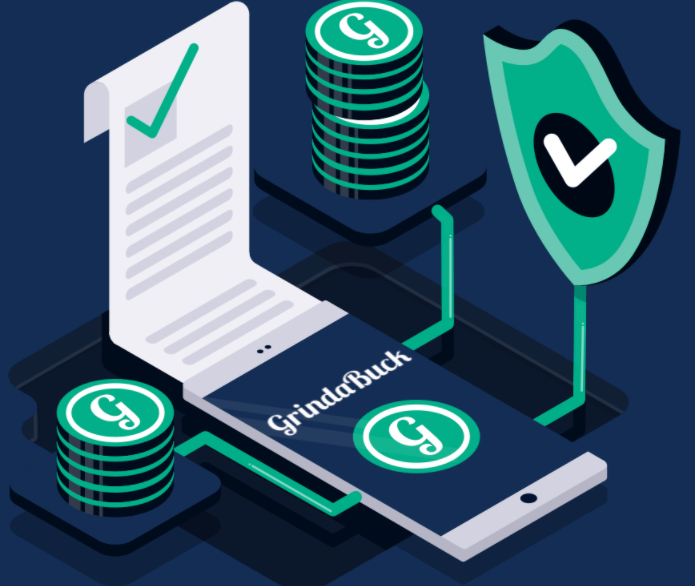 This platform can assist you a lot in marketing your business and converting more sales by evaluating how your market reacts to your offers.
This platform is also useful for those who want to gain some hustle and bustle online.
GrindaBuck only offers a low-income opportunity, and if you look at the card that shows your recent payments, you will see that most users only charge between $5 and $10 via PayPal.
For advertisers and market researchers, GrindaBuck offers the opportunity to reach real, ordinary people for their advertising and/or market research.
This makes it easy for advertisers and search engines to get the information they need because they won't need to gather people for their searches, as GrindaBuck already does it for them.
They just need to run your campaign through the website, and your members will be able to view and participate in it.





Details of the Program / Training Course
---
The great thing about GPT sites, in general, is that there is always something you can do every day to earn rewards.
Hence, let's take a look at what the Grindabuck program offers so you can understand your earning potential.
1) Paid surveys:
Most GPT sites offer paid surveys to earn rewards.
Grindabuck is no exception.
When you become a Grindabuck member, you can log into their site and take surveys.
You will see all available survey offers in the survey section.
Each survey will ask you a few questions about yourself.
So when you click on a survey offer, you will be asked those questions first.
You will need to answer these questions because they will use the answers you provided to check and see if you belong to the demographic that the survey is intended for.
If you are eligible, you will proceed to take the actual survey.
When the survey is completed properly, you will receive the promised reward (which can be seen in the offer).
If you are not eligible, just continue to the next survey offer.

2) Paid offers:
A GPT site will not be a GPT site if it does not have paid offers available to its members.
If you are not familiar with the paid offers, they are basically small activities that you can do, and once the activity is finished, you will receive a reward.
Paid offers at Grindabuck can be accessed through the deal boards section as well as the exclusive offers section.
Bidding walls are actually just paid offers from other GPT sites.
So don't be surprised if you click on an offer on a bulletin board and are redirected to another website.
This is how supply walls work.
Most paid offers will ask you to complete a survey, answer a questionnaire, register on a website, or play games.
The crucial thing to remember when making these paid offers is that you need to make sure you meet all the requirements to get the reward.
Each offer will have a certain set of instructions that you must follow to the letter; otherwise, you will not get the reward.
And be sure to read every and all the conditions before making an offer.
Some offers can be very valuable for your time, while others are really bad.
This is not just for Grindabuck, but for paid deals like this in general as well.
3) Watch the videos:
You can also earn Grindabuck rewards by watching videos.
The premise is really simple.
Every time you watch a video, you will receive a reward. Most videos are around 20 seconds long, so they really won't take long.
While at first glance it may presume like a good way to earn money, in my opinion it is not really the best way to spend your time.
This is because these types of income opportunities do not pay well.
So instead of maximizing your time for the highest possible profit, it really backs up.
In my opinion, you will earn more if you spend your time completing survey offers and other paid offers.
But look at the bright side it can be a fun way to earn rewards.

4) App download:
Downloading apps is another way to earn rewards at Grindabuck.
In reality, however, these types of income opportunities are only part of your paid offers.
I feel like we need to highlight this because, to do so, you will need to use your mobile device (which I will talk about later).
You can find app download deals on your deal boards.
Most of the apps that you will be asked to download are mobile games, and most of the offers will ask you to play them for a while before you get the reward.
5) Referral program:
With Grindabuck, you have the ability to refer friends and others to the site, and in return, you will receive a percentage of the rewards they will earn when they become members.
Refer people to the site to earn a commission.
The commission will not be deducted from your referral earnings but will be paid by Grindabuck.
You can target people by providing your referral link.
Once they sign up as a member, they will receive 100 Grindabucks as a reward (their coin, more on that later).
So it's like they have a head start when they use your referral link to sign up as a member.
This becomes your incentive to use your referral link.
That is a nice bonus.

6) Monthly bonus:
This is probably the best feature Grindabuck has to offer, in my opinion.
You can earn a monthly bonus if you meet the requirements.
Every month, you have the opportunity to receive a bonus if you meet certain requirements.
Your monthly bonus has three categories: bronze, silver, and gold.
Your bronze category will require the completion of at least 50 offers and the accumulation of at least 5,000 points to receive the bonus.
You will receive 100 Grindabucks during the first month and 2% of your monthly points during the following months.
For the silver category, you will need to complete at least 100 offers and 10,000 points to qualify.
You will receive 300 Grindabucks during the first month and 4% of your monthly points during the following months.
Finally, the gold category will require completing at least 200 offers and 20,000 points to qualify.
Then you will receive 500 Grindabucks the first time and 6% of your monthly points in the following months.





Is Grindabuck Legit
---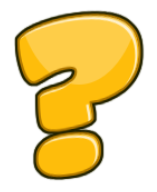 GrindaBuck is not a scam; it is a legitimate reward site that pays its members.
There must be clear and demonstrable evidence of fraud or deception leading to a financial loss before you can call Gindabuck a scam.
Also, there are no major complaints or problems for users.
However, you must live in the United States for the best results.
From other countries, you can still sign up and earn some money, but you won't get the same number of offers and surveys.
In my opinion, they are a legitimate opportunity for low-income people.





Final Word
---
Pro's:
Free subscription to the platform.
Quick payments in less than 12 hours.
Higher earning potential than other paid sites.
Multiple ways to earn money with the platform.
Get a 100 Grindabucks Login Bonus when you sign up.
Over $500,000 paid to members since 2013, which speaks to the legitimacy of the platform.
Con's:
Only some countries can join the platform.
As with most paid sites, you have to spend a lot of time, just for a few dollars.
This is a crowded market with tons of competitors. Many pay more than Grindabuck.
High minimum payment threshold of 1,000 Grindabucks, which is the equivalent of $10.
Grindabuck space is a crowded one.
Assuming you have the time and want to make a few bucks, Grindabuck shows promise.
Like your competitors, don't expect to win a king's ransom.
However, you can earn a few hundred dollars a month on the go.
With That Said, Would YOU Rather Recurring Commissions As An Affiliate Marketer? It Can Lead To Replacing Your Regular Job Whence YOU Put In The Work. Eventually Reap The Benefits Of Being An

Online Business Operator

. Read About The Service We Recommend For Serious Individuals Looking For Drastic Financial Change Over A Long-Term Trajectory.
()
If you'd prefer to join directly and learn on the job you should click through this banner & get started online.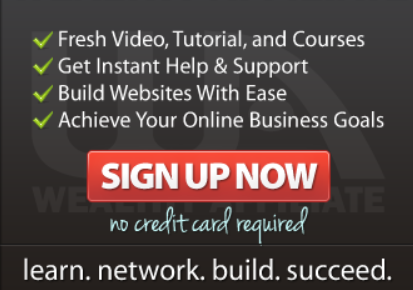 Since you're at the end of this post we hope to have provided you sufficient content to sway a decision whether to join Grindabuck or not. If you liked what you read please share on your social media channel and/or drop a highly appreciated comment below.




Grind that buck on the daily sunshine…
Comments
---