Ippei Lead Generation:
$4,860 - $8,778
Training -

83.2%

Support -

64.29%

Website -

67.44%

Software Tech -

69.01%

Success Stories -

65.72%
Brief Summary:
The Ippei Lead Generation Course is shrouded in mystery. There are no dead giveaways on pricing and legal issues unless you become a lead yourself and try to get into Ippei's system which will incur costs. Lead gen shown promise once you become adept with the operations. Opportunity is endless with lead gen and if you possess the right attributes you can develop a lucrative online lead gen business.
---
REGISTRATION PAGE  ——>Let Ippei & Dan Explain Why Lead Gen Is The Best Business Model This Year…
---
~ ~ ~ ~ ~
You may have heard of the Ippei Lead Gen course, but you may be wondering if it is a scam.
Ippei Kanehara promotes a lead generation course INVENTED by his mentor Dan.
The Ippei Lead Generation Course is a training and coaching program on how to generate leads for local businesses.
The course teaches you the classification and rental method to monetize your online business by collaborating with local businesses.
In local lead generation, there are 3 parties involved: the consumer who needs help, an affiliate company (referrer), as well as the merchant (a company offering services).
---
TABLE OF CONTENTS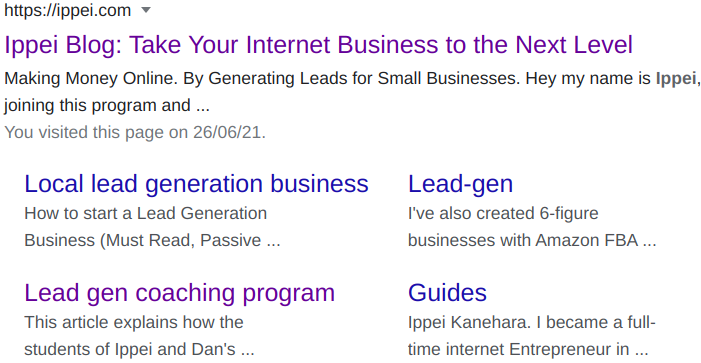 Jump to

…
# Ippei Lead Generation Review
# About Ippei Lead Generation
# Who is Ippei Kanehara
# Who is it for
# Ippei and Dan Course
# Ippei Lead Generation Price
# Is Ippei a Scam
# Pro's VS Con's
# Comments
---
Internet Marketing Education, Tools, Networking & Support!
Do you Hunger for the Truth About How People are Really Becoming Successful Online...
---
Ippei Lead Generation Review
---
*Parent Company: Ippei Leads Inc
*Brand: Ippei
*Alternate Known Names: Ippei Leads, Ippei Blog
*Domain Name: https://ippei.com
*Registration Page: https://ippei.com/scmlgt (You will be given the fairest deal through this link)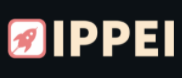 *Domain Age: 05th/DEC/2006
*Hosting Registrar: NAMECHEAP INC
*Launched: 2017
*Domain Authority: 34/100
*Linking Root Domains: 1.2k
*Ranking Keywords: 6.2k
*Spam Score: 17%
*Website Asset Value: $301,600
*Address/Headquarters: San Francisco, California, United States
*Founder: Ippei Kanehara
*Contact Methods:
email: ik@ippei.com
email: ippei@leadgenbiz.net
*Social Media Presence:
YouTube – Ippei & Dan – #1 Local Lead Generation Coaching, 3.64k+ subscribers
LinkedIn – Ippei Kanehara, 377+ connections
*Resources Offered:
---
Global and local Search Engine Optimization (SEO) ranking strategies
---
---
---
Success stories are in abundance
---
---
Drag and drop website builder
---
---
*Community Size: 7,900+
*Payment/Payout Currency: United States Dollar (USD)
*Cost/Price Tag: $4,860 to $8,778
*Compensation Plan: Generate leads for local businesses
*Affiliate Program: Just released, vacancies are limited and you must inquire about it
*Up-Sells: Surely, particularly third party software
*Training: 83.20%
*Support: 64.29%
*Website: 67.44%
*Software Tech: 69.01%
*Success Stories: 65.72%
*Verdict: A lot of fluff about this Ippei lead gen business. Beware, you go into it without access to any terms of service or policies





How To Start A Lead Generation Site
---
The goal is to create websites that rank on page 1 on Google and can generate leads for local businesses.
By doing so, you can get leads "at your fingertips" without spending more time and money on advertising or improving someone else's website (like you do with SEO clients).
There are basically three steps in the lead generation model.
Make sure you find a really good niche by researching.
Rent your contacts by positioning yourself on Google page 1.

Here's how it works in a nutshell:
If someone is trying to cut down a tree in Grand Rapids, they will write something like "Grand Rapids Tree Service" into a search engine.
Assuming you create a website called treeservicegrandrapids.com and post useful content on that website, you could potentially rank on page 1 of Google.
The person then locates your website and calls the number to get your help.
You then redirect the lead by phone call to a local tree service company.
Connect with the business owner and come up with a deal that works best for both of you (i.e., they pay $500 every month for your leads as well as help them earn an extra $3,000 a month!) It's a win, win for both parties.
About Ippei Kanehara
---
Ippei Kanehara is a JK student.
You can pronounce Ippei just like epay.
He is promoting the coaching program a lot and his website dominates many alternative programs that you can join.
You have likely been to his website before coming here.
Ippei's story is very intriguing.
Born in Japan, he moved to the United States at the age of 7 and was taught the more traditional method of studying in school, getting a degree, and getting a job.
Having learned that there was not much room to increase his income, he pursued other methods to earn a living.
In addition to affiliate marketing and blogging, he also tried other options for earning revenue online before meeting his mentor, Dan.
According to Ippei, he built a successful business based on Dan's local lead generation program and is still making money from it today.
Something like $50,000 per month earned for providing premium lead generation services to local businesses.
Dan Klein is the co-founder of Job Killing (JK) as well as a natural marketer.
His charisma explodes and you will form an opinion about him after about 30 seconds of any video you see of him.
For example. A newbie sent leads to a local business (as taught in the course), but the owner did not pay him for those leads.
Dan called the boy on Facebook live; once he got the number from him, he became a bit like an overprotective parent in front of a bully. As for Dan, he is business savvy.





Who Is Ippei – Lead Generation For
---
It is mainly for those who:
Have a product or service in mind that they want to sell.
Wants to learn more than one method to earn income online.
Are looking for a general understanding of internet marketing because they really specialize in one method.
Who want to learn the rank and rent method.
Are serious about learning a low key strategy that has unlimited potential for future growth.
Enter your name and email if you are ready to take the next step…
Ippei And Dan Course
---
Ippei Lead Generation offers training on how to make money by providing leads for local businesses.
The goal is to "rank and rent."
It is different from most lead generation courses because the goal is to create your own resources that you "rent" to small businesses.
Instead of learning how to make use of Facebook ads and how to do SEO work for other people's websites, you will learn how to create websites that you own and can rent to local businesses.
This is where the virtual real estate concept shines through best. Rent out your own lead generating website to an offline local business owner.
This program has a Facebook group for the thousands of people who have purchased this program and they seem to work at it every single day.
They are also frequently inventing new training courses, motivational videos, and question and answer sessions.
This program has been repeated over and over, over and over again, and it continually proves to work.
As long as you follow the instructions and work through the program exactly as you were taught, the process works.
This means that even if you haven't walked the walk yet when you start out, you can strut as though you have been doing it for years.
If you are following the program correctly, you will generate leads for a specific niche business, and you will be able to sell those leads to entrepreneurs.

RANK AND RENT METHOD
The ranking and rental method of monetizing website traffic is a very profitable opportunity, and Ippei Kanehara's suggestion is accurate.
Local businesses are increasingly noticing that they need to get online.
In fact, Internet Live Stats suggests that the Internet is growing by as much as 30% in some countries.
Hence, a lot of people are going online to find the companies they should buy from, and companies that are not online are suffering a serious loss and going unnoticed.
Internet marketers who can help local businesses go online can earn profitable income in the U.S.A and other developed countries.
And the tide is likely to continue to rise as local businesses around the world feel the pressure of consumers to see their presence online.
In addition to the increase in internet usage by millennials, baby boomers, and the older generation, statistics show that younger generations have a greater interest and addiction, which means that this opportunity will not disappear anytime soon.
If you learn to use the internet to attract more customers, it could be part of a very profitable opportunity that looks like it will grow continuously for years to come.





Ippei Lead Generation Price
---
Depending on how much you pay at one time, it costs between $4,860 and $8,778.
But, this price cannot be found on their website or even before requesting the coaching.
There are also other costs that will be incurred:
Weebley website and domain hosting: $25 per month each (required).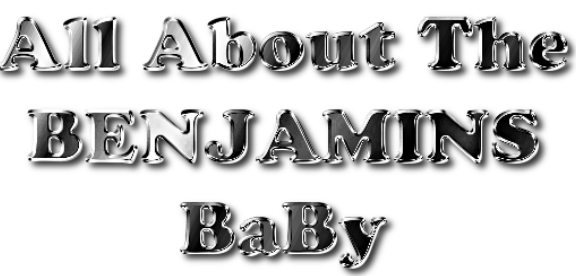 Call trackers, like Callrail $44 – $145 per month or Callsling $498 one-time fee (required, but has one included, but doesn't work everywhere).
Follow up leads with autoresponders: $15 per month or more.
The cost of a PO box (to set up your business address) is $19 to $75 for six months (required).
AHREF (keyword research) – $99 / SpyFu (competitor keyword research) – $33 – $199
PPC Ads: $200 + per month (not necessary, but may improve speed).
It is not necessary, but it is an awesome tactic to scale your lead generation business in the future by outsourcing some workload to qualified people (A lot of online business owners pay someone else to do some work or completely build their websites for them etc).
The more websites you possess, the lower the cost, but you should plan to spend around $50 per month per website for hosting.





Is Ippei Lead Generation a Scam
---
Ippei: lead generation is not a scam.
However, it comes at a higher risk since there are not many third-party reviews, price transparency, or clarity on guarantees or refund support.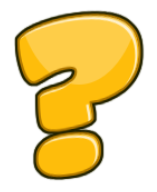 Ippei's course offers legitimate training methods to "rank and rent" a website for a local business.
There is a lot of support in the Facebook group, and you can get guidance from the people within the group.
The reason you may have seen people call the Ippei-lead generation a scam is simply because of the reason that they didn't realize what they were getting into first and fell for the hype.
It takes a lot of time and effort to rank your websites, and whence they find out they have to get down to business to actually make consistent, life changing money. They give up and label Ippei a scam.
Trust me, Ippei Lead Gen method is legit!
Final Word
---
Pro's:
Ippei and Dan teach a legitimate way to monetize an online business.
They both seem like credible instructors who are making money from their methods.
They have testimonials posted on their site.
They don't make difficult sales or use deceptive tactics common in the industry (pre-recorded webinars tooting their own horn.)
Passive income potential.
Facebook Group: Weekly Calls.
Get more valuable skills for any business.
Con's:
They teach black hat and gray hat SEO tactics.
Google can de-index your sites and drastically affect your income when you take Ippei's SEO technical training courses (and they have publicly announced that they are improving their algorithms to eliminate behavior of black hat techniques).
No price transparency – you need to discuss pricing over the phone. That's right, you are their lead!
High risk as it is not possible to third parties to rank on the pro's and con's so accurately.
It is unclear what kind of support you would receive if you had any questions or concerns, and there is no clear money-back guarantee.
As an Ippei affiliate, by contractual agreement you cannot rank under certain keywords.
Websites don't automatically become powerhouses for lead generation.
It takes time, a well-thought-out strategy, and obviously, capital!
A fully functional website can be the best marketing asset you possess, and it can also be your best salesperson.
Assuming you want a website that generates leads, this requires research and analysis and a complete content plan first.
Before you take the plunge, know there are cheaper startups available online.
Since I Have Personal Experience In Alternative Business Models. I Feel It Would Be Kind To

Recommend My Favourite

& Simply Most Affordable Platform That Will Take Any Newbie Into a Fully Competent Internet Marketer. This Would Allow You To Take Advantage Of

Multiple Internet Business

Models & Know How To Make The Most Of Each Opportunity.
()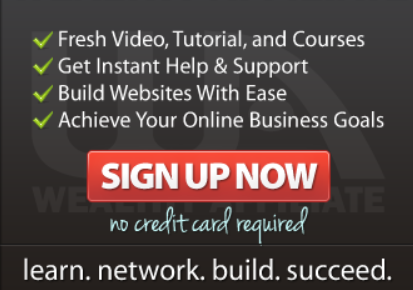 Here is a gargantuan review about that recommendation. It would be detrimental if you just ignore it today without taking a quick peek first.

Lead gen for businesses is a very lucrative model if you are well-prepared. Ippei does help you become a lead generating expert. If you found this read helpful in any way please share it via social media. Any further questions or statements I'll have you drop them below. Adios, amigo.




Even an established website in another industry or niche can incorporate lead gen…
Comments
---