Financial Freedom Movement:
$0.00 (FREE) - $40.00 / Month
Training -

38.08%

Support -

43.27%

Website -

78.92%

Software Tech -

25.37%

Success Stories -

20.53%
Brief Summary:
Many haters will belittle Jake Paul's Financial Freedom Movement just for the sake of it. It isn't actually a scam. It just is lacking in a lot of aspects. Jake needs to try and make his movement more about himself rather than the other gurus he incorporates into his website. Jake Paul uses the affiliate marketing business model to earn commissions also.
---
DO YOU WANT TO LEARN THIS ~ We Have Discovered The Most Durable Platform That Specialises In Affiliate Marketing…
---
I'm kinda keen to write an article to do with Jake Paul and his relatively new venture called the Financial Freedom Movement (FFM).
Where to start? There is so much you could talk about with that famous/infamous brand Jake Paul and/or Team 10. I'm guilty of watching about a dozen or so video's uploaded on his YouTube channel.
Personally, I prefer watching his brother Logan Paul's content and lately Logan's been publishing almost daily videos approximately 3-6 min in duration, they are quick to watch and quite entertaining.
But enough about Logan, this post is to do with Jake Paul's recent business launch at the start of 2020 called the Financial Freedom Movement.
Such a particular site to examine. I'll divulge as many facts and opinions as possible about Jake Paul and his scheme.
By the way, don't take the brand literal. You won't become financially free from this opportunity alone. The odds of 1 person per 100 visitors achieving this dream would be something ridiculous, like a 0.04% chance. Sorry to kick you in the guts Jake.
---
Table of Contents

Jump to…
# Financial Freedom Movement Review
# Fun Facts About Jake Paul
# About Jake Paul's Financial Freedom Movement
# Is Financial Freedom Movement Legit
# Pro's VS Con's
# Comments
---
Internet Marketing Education, Tools, Networking & Support!
Do you Hunger for the Truth About How People are Really Becoming Successful Online...
---
Financial Freedom Movement Review
---
*Parent Company: Internet Entrepreneur Holdings LLC


*Brand: Financial Freedom Movement
*Alternate Known Names: FFM
*Domain Name: https://financialfreedommovement.com
*Domain Age: 21st/APR/2017
*Hosting Registrar: NameBright
*Launch Year: 2020
*Domain Authority: 26/100
*Linking Root Domains: 64
*Ranking Keywords: 18
*Spam Score: -1%
*Website Asset Value: $13,144
*Address/Headquarters: No proof found on site
*Founder: Jake Paul
*Contact Methods:
email – cs@financialfreedommovement.com
email – dmca@financialfreedommovement.com
email – Help pop-open box within for instant emails
*Services Offered:
---
Free to view videos published by Jake and his experts
---
Paid for courses you can buy that were created elsewhere
---
Back-office set up where you can utilise a calendar and notes etc
---
---
Letter to parents (Ha ha)
---
Weekly live talks with Q & A session
---
*Community Size: 5,000+
*Payment/Payout Currency: United States Dollars (USD)
*Cost/Price: $39.99/month
*Compensation Plan: None
*Affiliate Program: No
*Up-sells: Affiliate promotions
*Training: 38.08%
*Support: 43.27%
*Website: 78.92%
*Software Tech: 25.37%
*Success Stories: 20.53%
*Verdict: Misleading, highly unlikely to become financial free using this service





10 Fun Facts About Jake Paul
---
I could sit online all day researching fun facts about Jake Paul and his celebrity status. I may need to do a few searches for this. Though, I think I've seen enough of him through bits of content over the past 2 years to list here.
Fun Fact 1)
Jake Paul was born on the 17th/January/1997 making him a Capricorn and apart of the – i Gen / Gen Z generation.
Fun Fact 2)
Jake Paul's most recent girlfriend is Julia Rose. That's right. This guy goes through women in spectacular fashion. Jake has even been married before. He divorced Tana Mongeau after about 6 months commitment.
Fun Fact 3)
Jake Paul participated in one of the George Floyd protests in Arizona. Jake managed to get himself caught by cops and charged for criminal trespass with unlawful assembly at a mall. Since then, I've seen Jake Paul memes comparing him to trash. More specifically, the wheelie bin you leave out on the street kerb to be collected by a dump truck of the morn.
Fun Fact 4)
Jake Paul has a staggering 20.1+ million subscribers on his YouTube channel. Still chasing his older brother Logan Paul's numbers which are approx 21.9+ million subscribers.
Fun Fact 5)
Jake Paul kinda gained recognition initially as a Disney channel star. Because of this. A huge portion of his YouTube audience are teenagers/kids.
Fun Fact 6)
Jake Paul's height is around 6 ft 1 in tall (185 cm). It's always hard to get an accurate reading of celebrity height. Especially when there is still potential for bone growth.
Fun Fact 7)
Jake attended Ohio University. People have claimed Jake as being a bit of a bully.
Fun Fact 8)
Jake Paul's net worth is estimated to be over the amount of $20 million as of 2020.
Fun Fact 9)
Jake Paul is known for his work in acting: soundtracks; producing; writing; directing; editing; composing and entertaining through vlogging.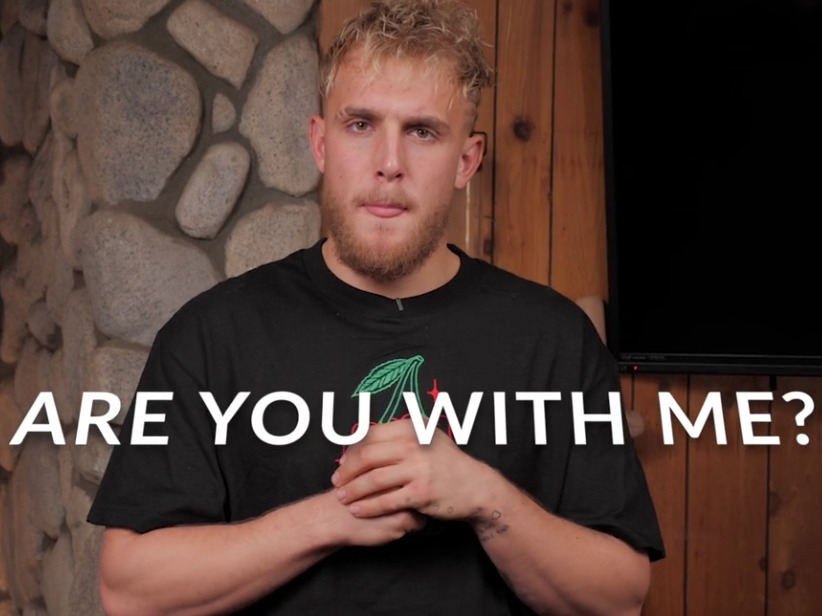 Fun Fact 10)
From the major success with the KSI (Olajide William Olatunji) and Joe Weller fight. Shortly after the win, KSI called out the entire Paul family to a boxing match. Logan Paul accepted and fought KSI roughly a year later which resulted in a draw.
One of the under card fights were Jake Paul VS Deji. Jake had out boxed Deji, Deji is KSI's younger brother and Jake won by fight stoppage. With the KSI vs Logan Paul rematch. KSI had a controversial win over Logan and Jake wasn't invited to fight on the night.
Jake Paul took his brothers loss so damn seriously that he is preparing to take out KSI in a boxing match, avenging his brothers loss.
Before this happens, a YouTuber stood in his way called AnEsonGib, which KSI hyped up. Later on Jake and Gib fought. Gib under performed while the combatants stood toe to toe in the ring. Due to the Big Gibber's awkward crouching technique, it was soon read and Jake's boxing ability claimed the (W) on that night.
This ended in a quick TKO victory within the first round in favor of Jake Paul. The Jake versus KSI fight is still in the making and only speculation can predict the date. Covid-19 restrictions is affecting the sport industry.
When the time comes for fight night. I feel, if KSI cannot maintain his composure and fight a professional fight on the night. Avoiding that wild animalistic style he's evidently displayed against Logan. Jake has a fair chance of beating KSI.





About Jake Paul's Financial Freedom Movement
---
First thought regarding the site. It looks youthfully eye catching and well-organised. There's intent laid out that will make conversions happen.
But what it has in visual appeal, it clearly lacks in loading speed. The website's speed is at an abysmal rate.
With all the site scans I've performed in my time. I've never seen such a slow loading website. According to PageSpeed Insights it's clunky and likely poorly coded!
So who is Jake Paul's – Financial Freedom Movement target audience? The idea behind this movement is to attract those who are social media influencers and/or up and comers.
Whatever Jake teaches inside, I'd expect will focus on getting you a bigger social status, with incorporating some kind of monetisation strategies. Likely through Google Adsense Ads network.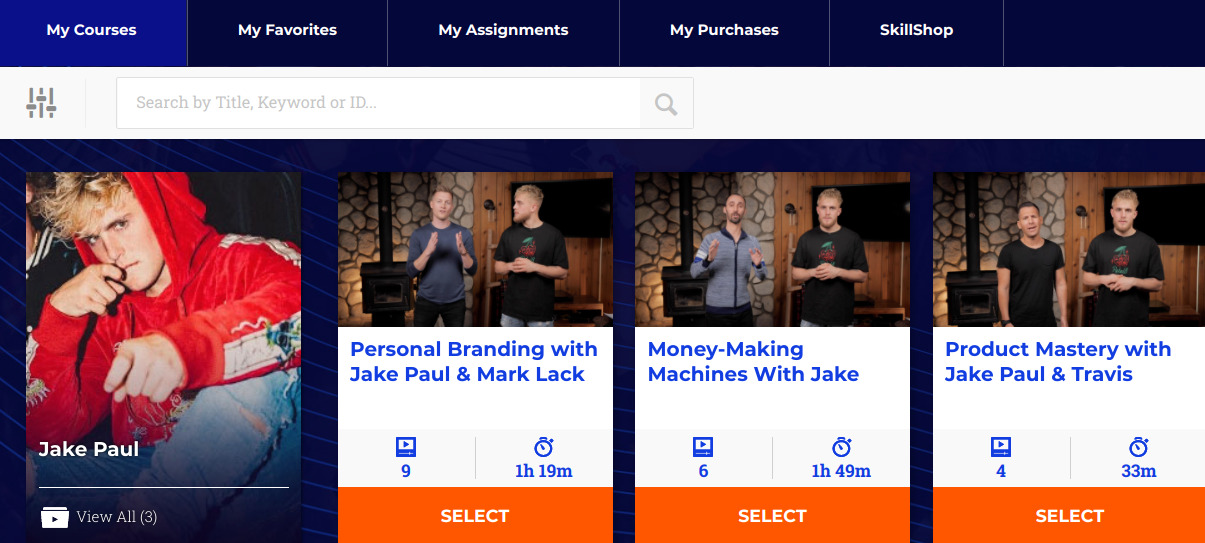 On Jake Paul's page, he states that if you are already a business/company owner that is looking to transition, or expand into social media marketing (SMM). That the Financial Freedom Movement is ideal for them.
If you register to this program it should cost around $40.00/month but it really starts at $20.00/month with the 50% off. If you end up joining. You will be considered one of Jake's movement makers and apart of the freedom family.
Once registered as a member you will unlock contents consisting of:
200 lessons recorded in high definition video. Which there clearly isn't 200 videos inside.
A step-by-step process, that I imagine is what worked out for Jake Paul's YouTube success.
An online community of Financial Freedom Movement members.
Once per week there's a scheduled live video coaching session with Jake's expert guests.
24/7/365 account access.
If you're one of the first 10,000 members to join. You will receive a 50% discount like I just mentioned.
Is Financial Freedom Movement Legit
---
Well if the letter to parents won't convince you. Then I don't know what will. It just proves that Jake has anticipated that the main candidates for his Financial Freedom Movement will be kids/teens applying for this program.
How cringe it seems to display a 'Letter To Parents' on the main page. Financial Freedom Movement isn't a scam or anything too misleading.
It just isn't all that convincing. There is no concrete and proven to work training program inside. I can see how fans will join just to be apart of Jake Paul's life in some way.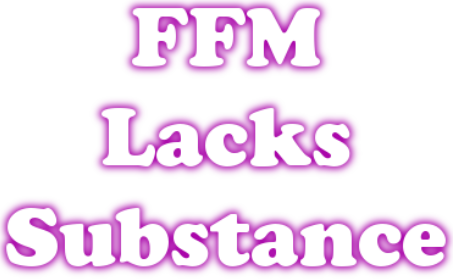 The content presented within Financial Freedom Movement is clearly average stuff. It will not likely work out well for everybody. Not everyone can and/or will become huge influencer's like Jake Paul has become.
There is a risk free 30-day money back guarantee for your order.
I don't know why. But when I signed up to check out the cost to join. It allowed me pass the payment page and login to my profile for free. I have access to everything by looks of things and it's underwhelming. Maybe their is an error with payment processing at the moment.
It's kind of annoying that you cannot login to your account through the main home page too. Has to be done through an old email, or searching for the damn login page.
Inside the free training will show recordings with experts within the VT system, which is the back office suite you log into.
They feature videos casting:
Dan Fleyshman – 13 videos.
Mark A. Lack – 6 videos.
Travis Lubinsky – 8 videos.
Adrian Morrison – 2 videos.
Anthony Morrison – 2 videos.
Billy Gene – 12 videos.
Cole Hatter – 1 video.
Logan Robbins – 1 video.
Dmitriy Koslov – Coming soon.
So for now. That's all you have access to. My impression of this is that since I got free access without paying.
Jake and his team removed the payment feature to join as it probably was a failed concept.
Or, Jake wants as many people to join up for free, in hopes that his audience will click over to the 'skillshop' page, which is where you are meant to pay for courses offered by other guru's. Which earns Jake commissions for each sale.
The site does not seem like company on a mission to make change through financial freedom. Jake needs to create his own material and not rely on others so much. Sure, learn from others but make your own education, and/or training program that's proven to work.
If Jake Paul could pull this off I would surely take the opportunity more seriously.
If/whenever you pay for the courses listed in the Skillshop, Jake Paul will earn a nice commission per sale.
So the Jake Paul movement is essentially Jake Paul being an affiliate marketer, leveraging his fan base, to earn an additional income stream through the awesome power of affiliate marketing.
Nice work Jakey. Your power could make a lot of internet marketers jelly.
I think PewDiePie sums up Jake's opportunity best:
Some of Jake's recommendations cost thousands of dollars. Most expensive course will cost $5,997.00
Jake Paul basically uses his own clout to promote entrepreneurs products and services for commissions.
For that. I don't recommend Jake Paul's – Financial Freedom Movement as a reliable education platform.





Final Word
---
Pro's
With Jake Paul's fame and creative flow should makes him an instant affiliate marketing success. He will no doubt earn affiliate commissions right from the get go.
Pretty reasonable price to become a member. But, it makes sense that they dropped the price to zero dollars, unless it's a glitch, because of the lack of free resources offered.
30-day money back guarantee.
There is actual potential for Jake and his team to develop Financial Freedom Movement into something worthwhile. I just hope this isn't an impulsive venture by Jake that he lets go.
Live video events and Q/A's are held weekly.
Con's
You won't be able to contact Jake Paul directly for help. Only his assistants will chat.
Jake promotes some expensive programs as an affiliate marketer on his site.
The Financial Freedom Movement is somewhat half done. Much room left for growth.
The free content is average at best. No substantial stuff to get you going and earning reliably.
Jake manipulates your kids into thinking the educational system is crap.
You either like Jake, or hate him. I am neutral so this article isn't attacking his name at all.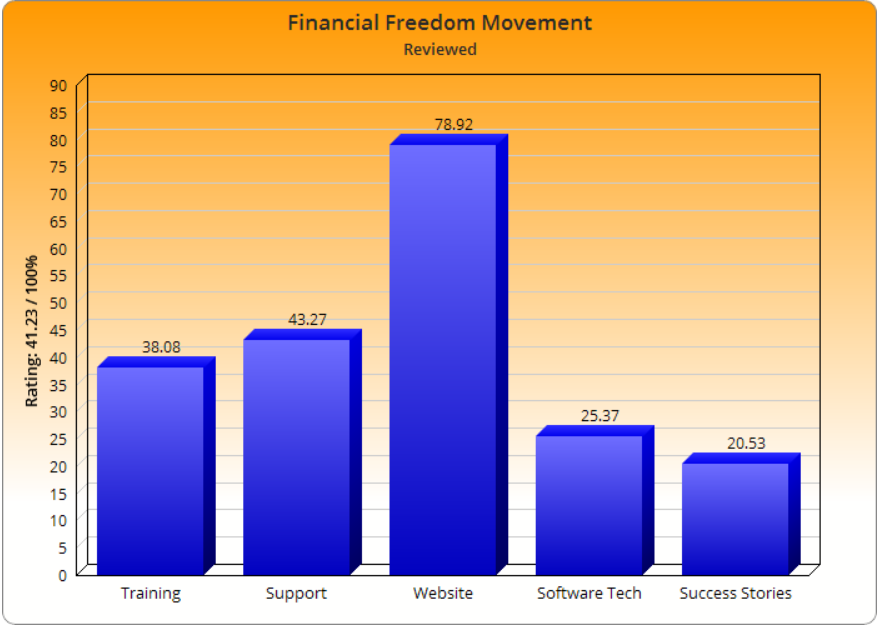 It's safe to say that Financial Freedom Movement was/is a failed project. I bet that Jake didn't get quite the turn out he anticipated.
Jake Paul makes you pay money upfront to learn how to become financially free. And there is only 3 short videos that Jake Paul appears in. Or at least labelled as his own content. Three!
If you join Jake Paul's movement be prepared to hear advice by a range of people other than Jake. Not Jake's product's on sale either.
Eventually, this site will diminish in numbers and stop running. Unless, Jake can take it more serious by putting much effort, time and energy into the development of the business.
Only time will tell. Does Jake Paul have what it takes to turn Financial Freedom Movement into something actually worthy of investing in?
If you disagree with Jake Paul's Financial Freedom Movement.
Why Not Visit A

Genuine Platform

That

Specialises

In

Building Affiliate Marketing Businesses

From Scratch. Setting Up & Site Hosting A Building Websites Are Included. Challenge Yourself To See If You Have What It Takes To

Earn More Revenue

Than Jake As An Affiliate Marketer. Naturally, You'll Have A Major Disadvantage Because

Jake Has a Mass Following To Market Programs To

. But, Don't Let That Dampen Your Spirit!
()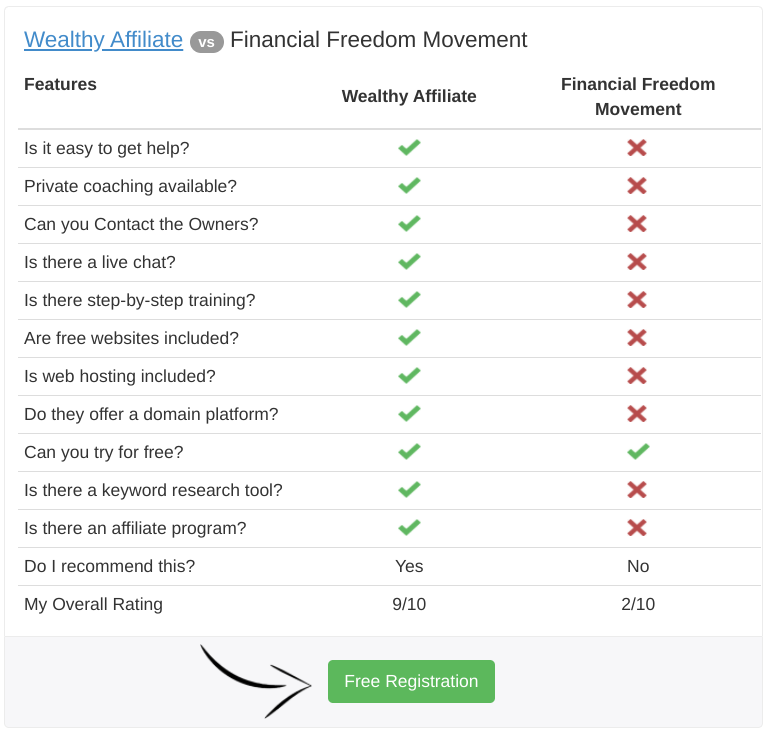 Here's an example of myself earning income online with affiliate marketing. I had to start from scratch. If you're anything like me, without any social media recognition. You'll have to grind it out until earning happens. Why not take a quick glimpse of some of legitimate results I achieved.
This is my take on Jake Paul's Financial Freedom Influencer Movement. It's not the most reliable site to get credible knowledge from. But, it is what it is. If you're a fan of Jake, then don't forget to share this post to keep Jake's name in the news. Don't forget to drop a comment below.




Jake Paul will definitely not be giving his movement 100% effort…
Comments
---