Rebate Key:
Training -

51.75%

Support -

76.94%

Website -

74.99%

Software Tech -

68.3%

Success Stories -

85.01%
Brief Summary:
Rebate Key is an online shoppers dream platform. You can become a buyer or seller which both are beneficial to take part in. It's more common for buyers to use this platform to find popular brands at discount prices. Each item within will have a discount attached, coupon code or rebate offer upon purchasing. We give Rebatekey the tick of approval.
---
REBATE KEY HAVE AN AFFILIATE PROGRAM ~ New To Affiliate Marketing? Here's The Best Platform To Be Educated…
---
Learn more about Rebate Key and see how you can maximise cashback through rebates with It's site software processor.
If you are a business looking to see more sales happen, then Rebate Key might be the solution for you.
Within it, as a seller you will learn how to create winning rebate cashback and coupon campaigns.
To feed these hungry buyers who are searching in Rebate Key for quality products and savings.
Your business will have ample opportunity to gain brand awareness and site visitors.
Note: You must be at least 18+ years old to participate in this rebate opportunity.
Rebatekey is currently available for United States residents only. Ouch!
---
Table Of Contents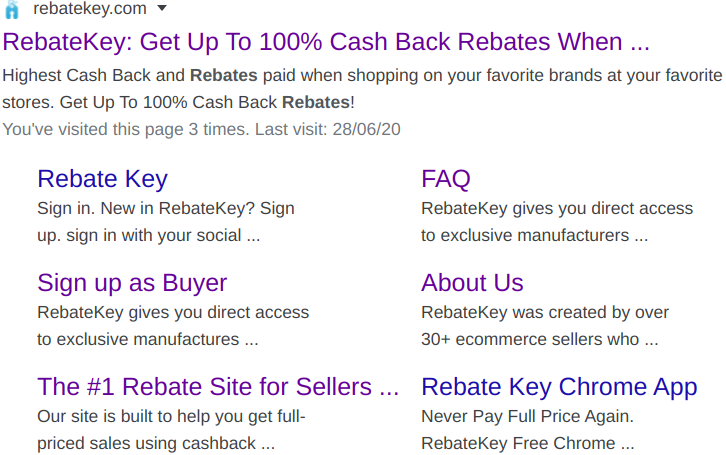 Jump to…
# Rebate Key Review
# How Does Rebate Key Work
# Is Rebate Key a Scam
# Pro's VS Con's
# Comments
---
Internet Marketing Education, Tools, Networking & Support!
Do you Hunger for the Truth About How People are Really Becoming Successful Online...
---
Rebate Key Review
---
*Alternate Known Names: Rebatekey


*Brand: Rebate Key
*Domain Name: https://rebatekey.com
*Domain Age: 04th/JUL/2017
*Hosting Registrar: GoDaddy.com, LLC
*Launch Year: 2017
*Domain Authority: 30/100
*Linking Root Domains: 1,500+
*Ranking Keywords: 4,200+
*Spam Score: 1%
*Website Asset Value: $1,664,800+
*Address/Headquarters: 30 N Gould Street #6602, Sheridan, Wyoming 82801, United States
*Co-founders: Ian Sells & Leo Limin
*Company Size: 10 – 50 employees
*Business Hours:
Mon / Fri: 09:00 a.m. – 19:00 p.m.
Sat / Sun: Closed
*Contact Methods:
email – help@rebatekey.com
email – integrated emailing
phone – no phone support offered
*Social Media Presence:
Facebook – @rebatekey | 21,389+ likes, 22,826+ follows
Twitter – @rebatekey | 55+ followers
Pinterest – Rebate Key | 106+ followers
Instagram – rebatekey | 44.5k+ followers
LinkedIn – Rebate Key Inc. | 28+ followers
YouTube – Rebate Key | 154+ subscribers
*Services Offered:
---
---
Buy products at good prices.
---
Saving money when shopping.
---
---
Referral incentive for both buyers and sellers
---
*Community Size: 410,000+
*Payment/Payout Currency: United States Dollar (USD)
*Cost/Price: $0.00 (Free)
*Compensation Plan: $20 – $1,000.00 per referral
*Affiliate Program: Two types
*Up-sells: The site is based around buying/selling products at discounted rates, or providing cashback's
*Training: 51.75%
*Support: 76.94%
*Website: 74.99%
*Software Tech: 68.30%
*Success Stories: 85.01%
*Verdict: Rebate Key is legitimate and you will get rebates if you don't cheat the system





How Does Rebate Key Work
---
I'll break it down into four simple steps for both.
If you are a buyer:
1) REGISTER
During the registration phase, make sure you enter accurate details like your name for instance, as it will appear on your rebate check. When you claim rebates, expect a text message to verify It's you, plus to confirm your residency.
2) MAKE A PURCHASE
Making sure you are logged into your account within the site/app. Start browsing the item listings, which will have products offering anywhere from 25% – 99% off. Simply buy any of the products that're offering rebates, coupons or discounts.
3) CONFIRM REBATE KEY
After purchasing is complete. You'll need to enter your REBATE KEY to claim your rebate! Which is normally your order number. Once the seller verifies your order within 5 days. the rebate funds will be sent into to your Rebatekey personal account.
4) REBATE APPROVED
There is a 35-day holding period in case there are any kind of errors. If no stuff ups are detected, you will be mailed your rebate check to your home address, also PayPal has been known to work when claiming.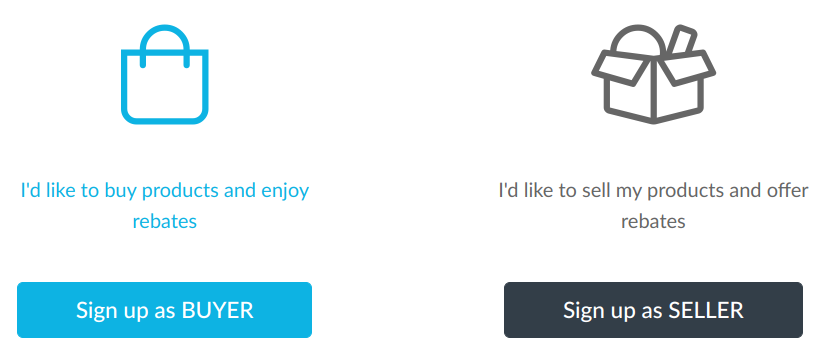 If you are a seller

:
1) CREATE AD
Place your discount amount on any items you want listed. Followed by the quantity. Don't forget to add a picture, description and the URL link to where your customer can buy the product from. Providing as much detail to your advertisement will naturally increase sales, so never leave it blank.
2) ADVERTISE IN MARKETPLACE
Buyers will purchase your item at full price. They then claim the rebate after purchase using their order ID.
3) APPROVAL
You give the approval, once the ordered item is successfully paid for. Having 5 days to approve the rebate in case there are no returns, or non-purchases. You can knock back the rebate if you suspect the buyer is being illegitimate. The transaction will automatically be placed in pre-approval phase for 30 days after purchase.
4) AUTOMATION
You won't have to issue the rebate yourself. Rebate Key staff will take care of this phase, via postal mail, or online using PayPal.





Is Rebate Key a Scam
---
This Rebate Key company is a damn good shopping concept. It's set up in a win, win way that everyone benefits. Whether you are the buyer or seller, you will benefit in the end.
I am certain Rebatekey isn't a scam. Everything appears to be in working order and there are very happy customers and sellers.
If only they would expand there business to an international audience. That would be fetch. I am unable to take advantage of this great opportunities discounts, coupon codes and rebate offers since I reside somewhere in Australasia.

I'm sure there is some kind of replicated business like this operating for Australians. Just have to find it first.
There are instances where people can be declined from rebates which sucks. But generally, this happens when something isn't done right.
It is safe to say that Rebate Key is 100% legitimate mate!





Final Word
---
Pro's
Claim up to 5 rebates per day.
Get as many as 50 rebate claims per month and the count refreshes on the 1st of each month.
There is a chrome extension for using Rebate Key.
If you join the buyer affiliate program. You can make up to $20.00 per referral.
If you join the seller affiliate program. You can earn up to $1000.00 per referral.
Con's
Sellers can refuse rebates to customers. It's left to their sole discretion.
If the advertisement links out to a page away from Rebate Key. There are no guarantees you will get your rebate.
You can only get rebated for 1 item of it's kind. So if you were to buy 2 products of the same item. You would only get one of them rebated.
If you get your rebate check sent via postage. You run the risk of thieves lurking at your mail. Lock your mailbox up night.
Each referral you can get, has a limit to how much revenue you can earn from them.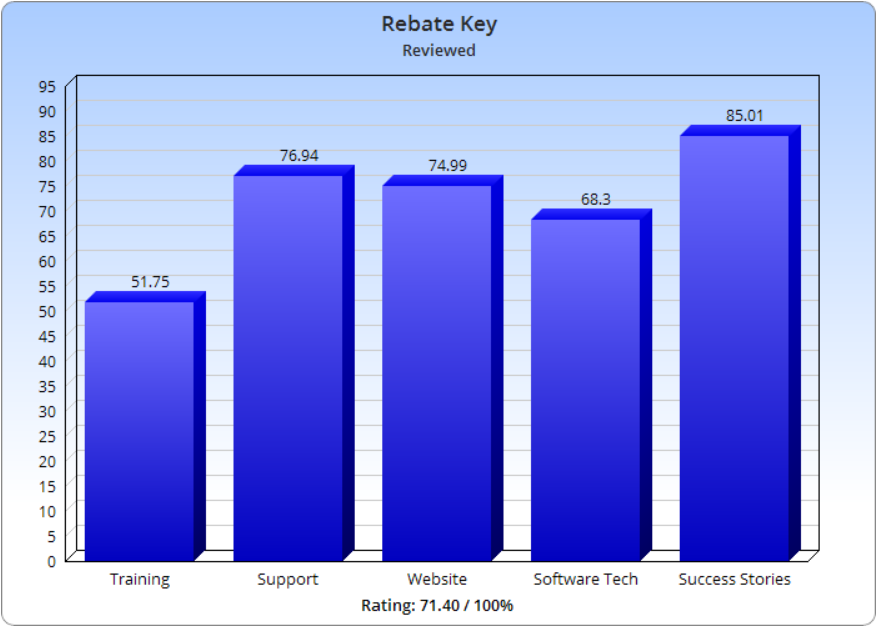 A website of this calibre will be successful for years to come. As long as Rebate Key abides by the law and allows members to benefit. Every day, the company will surely continue profiting.
It's already a multi-million dollar business and if you are a compulsive shopper. Are someone looking for an outlet to help you save money.
Take advantage of a site such as this. You may need to wait a month before you get your paws on your rebate, but it will reach you eventually.
Any small US based business that are struggling to sell products. You could benefit immensely through a buying/selling platform like Rebate Key.
The affiliate incentive is pretty attractive to. But you may not know how affiliate marketing works. Allow me to explain.
Affiliate Marketing Consists Of A Product Or Service. An Affiliate Who Is Willing To Promote That Product/Service. There Are

Many Ways To Market Products

Online. Along Comes a Buyer.

See's, Reads & Buys

The Item From Your You Ad. The

Affiliate Earns a Commission

For The Transaction Taken Place. Imagine, If You Could

Promote A Service Offering Residual Commissions

. This Banner Will Link YOU To Where It's Possible.
()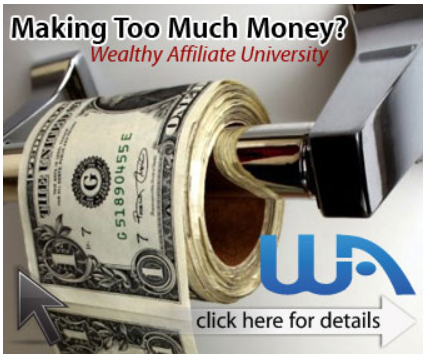 To get a full scope of the service that specialises in affiliate marketing, building websites with hosting and offering a positive and empowering community of entrepreneurs. Read our version on the platform. Maybe this could be another way you can earn revenue to shop at Rebate Key.
Any feedback for this short read, or thoughts you may have regarding Rebatekey. Do drop them in the comments below for the fastest response. Don't forget to share it before you go. Have a fantastic day/night.




Rebate Key is a registered trademark…
Comments
---