It's rather fascinating that James Schramko is a highly successful entrepreneurial figure, but is not that well-known for his exploits over the past 30 years within his home country of Australia. Or is he?
If it wasn't for a visitor searching here for answers regarding James Schramko and his Super Fast Business (SFB) online asset. I probably would never had found out about this online mogul.
So what can Mr. Schramko do to help boost your financial situation I wonder. Can he really get you working less, but gaining more profits for you current business venture?
Does James's years of experience in the online / offline world of business. Provide the kinds of expertise that's valid enough to help a wide array of business schemes that company owners dwell in. People such as: business owners; marketers; agencies; consultants; experts; entrepreneurs and podcaster's etc.
So let's find out if James Schramko can provide the goods!
---
Table of Contents

Jump to…
# Super Fast Business Review
# What is Super Fast Business About
# Who is James Schramko
# Is Super Fast Business a Scam
# Pro's VS Con's
---
Internet Marketing Education, Tools, Networking & Support!
Do you Hunger for the Truth About How People are Really Becoming Successful Online...
---
It was back in 2005 when James had decided to venture away into the online world. Keen to see if he could earn a living online. Back in these days it was extremely difficult to set up a website which was his starting point.
If you did not know, back then you'd need firsthand knowledge about HTML coding and such to create a website. Was a complex procedure. Not like these days when its as simple as selecting website themes, clicking this, dragging and dropping features to build a site.
ESTIMATED WORTH OF THE SUPER FAST BUSINESS ASSET = $60,394
James, self-taught, had learned how to do just this and as soon as he got things rolling he took advantage of the affiliate marketing business scheme. Which was a rather foreign concept back then. Particularly in Australia.
This was a crucial turning point in his life and when he realised the vast amounts of opportunity with affiliate marketing. He got started by promoting website building software to earn affiliate commissions.
WEBSITE TRAFFIC RECEIVED ON A DAILY BASIS – 11,176 (According to Web Of Worth)
And that is now documented in Schramko's timeline. Before getting into too much about his prior achievements during his career.
Let's get into some particulars here.
Super Fast Business Review
---
*Brands:
Super Fast Business
Silver Circle
James Schramko

*Domain Name:
https://www.superfastbusiness.com
https://www.silvercircle.com
https://www.jamesschramko.com
*Hosting Provider: NameCheap, Inc
*Domains Ages:
Superfastbusiness.com – 28th/JAN/2007
Silvercircle.com – 24th/JUN/2001
Jamesschramko.com – 25th/JAN/2005
*Founder: James Schramko (Managing Director)
*Founded: 2005
*Opportunity Type: Personal coach, mentor & Podcaster
*Headquarters: P O Box 876, Spit Junction, New South Wales 2088
*Australian Business Number (ABN): 52 219 259 671
*Contacts:
email: Support@superfastbusiness.com
*Social Media Presence:
YouTube – 3.88K + Subscribers | 1,289 + videos
Linkedin – 80 + followers | 500 + connections
Facebook – 5,071 + follows
Twitter – 9,316 + followers
Instagram – 2,795 + followers
*Cost / Price:
Coaching = $199.00 / month or $599.00 / month (one-on-one)
Maldives trip = Sold out
Live event = $1,000.00
Work Less Pay More paperback copy = $20.00 (approx)
Silver Circle Business Mentoring = $5,000,00 / month (only pay if you are profiting)
*Affiliate / Referral Program: Not applicable (N/A)
*Training: 64.72%
*Support: 57.09%
*Website: 71.48%
*Software Tools: 43.55%
*Success Stories: 77.80%
*Up-sells: Everything is laid out before purchasing
*Verdict / Opinion: Coaching not designed for conflicting business practice, or Multi-Level-Marketing (MLM) businesses





What is Super Fast Business About
---
Filled with testimonials to the tee, Super Fast Business is a well put together website that has been fine-tuned over many years. The founder – James Schramko is the leading man behind the mask, the site acts as a storefront for many of Mr. Schramko's products and services currently running.
The kinds of materials you can access here are James's product list of:
Private coaching – Standard fee = $199.00 / month | Intensive fee = $599.00 / month (one-on-one).
Exclusive trips – Maldives vacation experience (Non-refundable). Get to chillax and socialise (Sold out)!
Live events – Super Fast Business live = $1,000.00 – $2,000.00 It's main focus is to connect and network with other guests and listening to carefully selected presenters (Non-refundable).
Book – Work Less Earn More = $19.12 via amazon. Can also download on Audible.
Podcast – Over 700 podcast episodes. Listen on Spotify, Soundcloud or Stitcher.
Membership forums – Not that easy to gain entrance. Usually have to provide email details to get an invitation or know someone inside.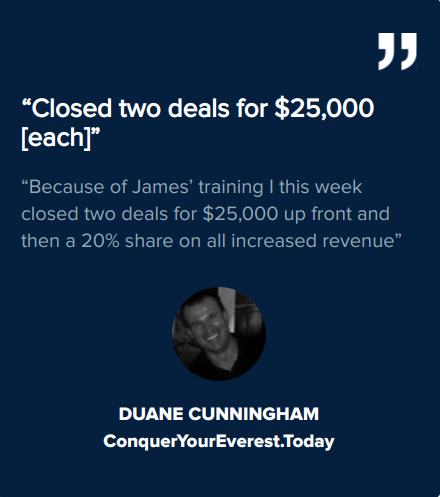 Super Fast Business is all about educating and pushing people to grow an online business! Creating a routine for optimal results and hopefully achieving long-term success.
There is also affiliate links throughout the site where James's company earns commissions. If a link is clicked on and a purchase is made, Super Fast Business earns a commission.
Some important topics covered are sale and conversion strategies. How to find the right business model so that you can tap into, then reap a recurring income for many years to come. It even educates on how to build a quality reliable team underneath you or outsourcing work depending on your business.
I will quickly point out this opportunity is not for beginners. There are a few pricey costs involved. The type of representative of a business that would consider Super Fast Business etc for coaching and advice.
Would be an individual that has committed the rest of their life, time and energy into their current business, up until day of death. Those interested cannot be unsure about it, or not really know what they are doing.
If you have a couple of years under your belt and earning over $10,000.00 per year than you could be primed and ready if you like what you see with James Schramko's resources at Super Fast Business program.
In this 1 min video you'll get to take a look into some interesting topics found within James Schramko's – Work Less, Make More book. Words of advice from the man himself!
Who is James Schramko
---
Before Mr. Schramko's decision of going about his business online. He was a successful General Manager at a pact out Mercedes-Benz dealership in Sydney, Australia.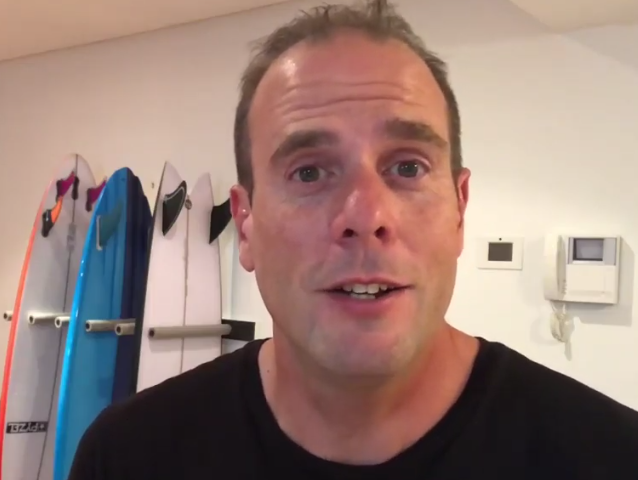 There are many things that has helped define the characteristics of James Schramko over the years. James has been known for his success with:
Starting out as an affiliate marketer.
Investment portfolio.
Methodologies through his content published as an author.
Passion for surfing on the regular.
Time spent and love for his family.
Distinct education offered through his podcast.
Overall desire to help his target audience.
In fact, I will quickly summarise some milestones during his career online, which can also be found in further detail at the Super Fast Business website itself.
Summary
2005 – Registered his first domain name.
2006 – Had learned how to build a website and market product / services as an affiliate marketer.
2007 – Started selling his Search Engine Optimisation (SEO) cheat sheet and hired an article writer (blogger).
2008 – Quit his full-time job at Mercedes-Benz. Took at his online digital agency full-time.
2009 – Began his podcast which is ironically called "Super Fast Business". Launching his paid membership forum.
2010 – Launched Silver Circle. A high-end paid for coaching service for a rather successful business owner.
2011 – Sold 2,500 copies of his Traffic Grab e-course.
2012 – The 'own the racehorse' concept was established to develop strong assets.
2013 – Learned how to surf abroad.
2014 – Helped a Silver Circle member earn over $10 million dollars in a year.
2015 – Life lessons podcast episodes.
2016 – Introduced the yearly Maldives Mastermind Retreat.
2017 – Work Less Make More was published.
2018 – Silver Circle averages out $3 million dollar clients using the service. Work Less Make More is now in Audible.
2019 – Everything during the timeline is doing exceptionally well.
2020 – Yet to be announced.
Is Super Fast Business a Scam
---
Do know that applicants must generally be over the age of 18+ years to purchase any of the significant products and services, in particular, the Silver Circle coaching and mentorship.
Super Fast Business is not a scam. It isn't an opportunity that is pumped out all over YouTube ads, or even globally. I reckon James Schramko would like to keep his target audience within Australia.
If you decide to retain the knowledge and experience from James Schramko you will be paying for a forum style – membership website, only if you can get accepted though.

There is valuable advice offered within the resources available all throughout the site with podcasts, written articles and video content.
Get you copy of 'Work Less Make More' via Amazon or Audible! Super Fast Business appears legitimate, but don't expect to be able to pay for this service and become rich overnight! Does not work like that at all.
That is why it's recommended to have first established an internet-based business and are seeing consistency with regular sales.
Final Word
---
Pro's
Over load of podcast episodes to keep you listening and learning from James Schramko's mind for months on end.
Access to over 1,300 articles published on the Super Fast Business Blog, for free of course.
Seems like a genuine and reliable fella.
Has years of experience and demonstrates a variety of successful ventures.
Con's
Looking at a keyword research report, the SEO rankings for Super Fast Business is not looking too good overall.
Some costs are quite heavy, but if your making almost over a million dollars a year it could seem reasonable.
Some email captures and links are not clicking right.
Does not condone a refund period. If you make a purchase and can't make it. Get someone to fill in for you!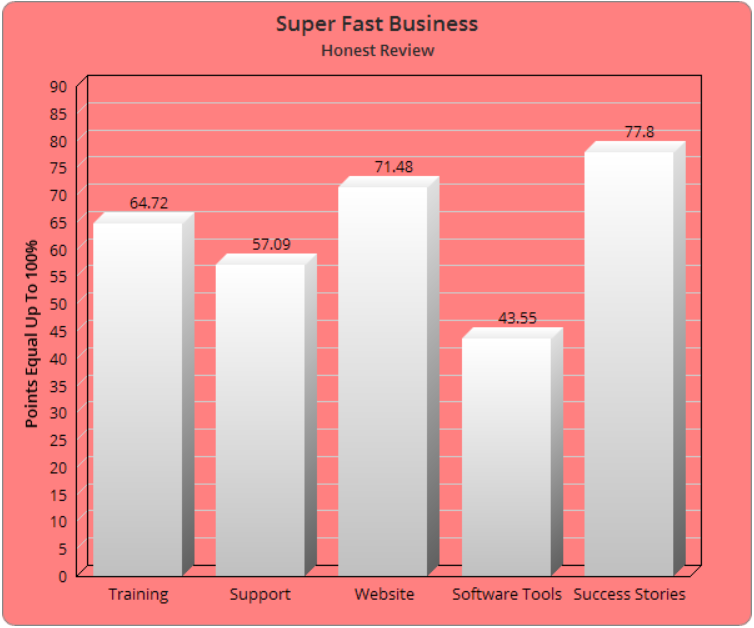 To summarise things today. James Schramko is all about coaching and mentorship. There are different levels of coaching and majority access a paid for membership forum.
You need to have a little wealth behind you to access James Schramko on a personal level. There is a lot of info available that does not require a price tag. Just need to take the initiative of sifting throughout the sites content.
Don't forget to see what videos are uploaded at the Super Fast Business channel at YouTube. As there is an abundance of video recordings offered there.
If you are willing to go to the live event, there will be ample opportunity to make solid connections with like-minded people.
Even though there will be a variety of business minds there. You could manage to create more wealth, as doors can open for the right individuals.
If You Have Reached This Point of the Article. And Don't Want to Follow Along With James Schramko's Advice. I'd Recommend You
Take the Time to Look at This Opportunity

Before You. You Will Get Started Just the Same Way As James Schramko Did With a Website 15 YEARS AGO. Only, These Days it Can Literally Take Less Than an Hour to Get on With an Online Project That You Are Passionate / Interested About. Costing Next to Nothing in Comparison to The Costs With James Schramko!
()
()
()

If you'd prefer to read a quick article that explains the exploding industry of affiliate marketing and how you can jump in and claim your share of this expansive industry. Then read this as I offer some insights from my own personal experience.

That's about all folks. If you have any suggestions, questions or experience networking with James Schramko or any of his business opportunities with Super Fast Business, or the Silver Circle. Please! Let us in on your thoughts or experiences. I am under the assumption that this is a half decent resource / service. Can you change my decision?




Schramko the surfing entrepreneur…
Quick Recap of Super Fast Business etc
$199 / Month -> $5,000 / month
Training

Support

Website

Software Tools

Success Stories