Oh, how time flies. I remember when I first considered seriously looking for a way to earn additional income online. I eventually stumbled upon this fellow Australian hipster looking dude – Jay Wessman on YouTube.
He's better received as the Lazy Ass Stoner, which is pretty good branding by the way. Jay knew this was appealing because it was a different approach then the norm. He always builds his businesses through obscurity. Jay being a cannabis smoker, he knew how to promote his image very well!
I am an Aussie like Jay. It really helped me out by listening to what Mr. Wessman had to say. I felt like I could trust this guy in what he was teaching. There was one particular video that stood out to me "Affiliate Marketing For Dummies [IN PLAIN ENGLISH!]" I will embed it to this article!
Which is pretty much the singular reason what got me interested into this whole affiliate marketing shebang in the first place! This YouTube video ultimately led me to researching further into the mechanics of this specific business model (affiliate marketing / internet marketing).
At that point in time, approximately (6 years ago), I had no concrete knowledge, or unique skills tailored to earn revenue using the internet. I felt desperate, I couldn't set up a niche website to save my own life. Which are a few key topics Jay likes to explain in detail for his target audience.
---
Table of Contents


Jump to…
# Lazy Ass Stoner Review
# Is Jay Wessman Dead
# More About Lazy Ass Stoner
# About Jay's Screw95
# Is Lazy Ass Stoner a Scam
# Pro's VS Con's
---
Internet Marketing Education, Tools, Networking & Support!
Do you Hunger for the Truth About How People are Really Becoming Successful Online...
---
So one day, out of nowhere. Jay had just disappeared off the face of the internet, during a time in which seemed to be his prime of earning revenues online. At least, he was missing in the public eye.
Which is the beauty of affiliate marketing. You can grow in this business and earn heaps of income without drawing too much attention to yourself.
Jay's disappearance may have happened, because he was slapped with one of those core Google algorithm updates. It could have easily hindered a lot of his traffic to his niche websites.
Estimated worth of the

Lazy Ass Stoner

website

= $35,775
I do vaguely remember Jay suggesting the use of back linking to bring in easy traffic. I'm glad that back links are less of importance nowadays. You don't need a ton of back links to rank in the top spots of Google search anymore.
You are rewarded by creating relevant, helpful and engaging content. This is the kind of content what get's ranked. The longer you can keep your audience engaged on your page/posts. This is what ultimately determines it's validity under most instances.
There were even people going as far as questioning about Jay's sudden disappearance over the years. Posting on social media sites like Reddit and such social media sites.
Rough estimation of visitors

– 7,430 entrances / day 
So today I will try my best to blaze up Jay Wessman's main sites, channels and at least offer some validated insights into the much anticipated comeback of this Aussie entrepreneurial cult figure! Let's see what we can dig up about Jay Wessman peeps.
Lazy Ass Stoner Review
---
*Brand: Lazy Ass Stoner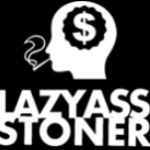 *Domain Name (URL): https://www.lazyassstoner.com
*Hosting Provider: Namecheap, Inc
*Domain Age: 4th/MAR/2011
*Launched: 2011
*Founder: Jay Wessman
*Contacts:
email – Jay@lazyassstoner.com
*Stoner Headquarters / Address: PO Box 1398 St Kilda South, Victoria, Australia, 3182
*Social Media Presence:
Facebook page – 1,801+ likes / 1,931+ follows
Twitter – 2,252+ followers
YouTube – 117k+ subscribers (only 18 videos)
LinkedIn – 500+ connections
Pinterest – 4.7k+ followers
Instagram – 940+ followers
*Costs:
$0.00 (program has shut shop for now)
*Affiliate/Referral Program: No
*Training: 63.29%
*Support: 17.17%
*Website: 44.51%
*Software Tools: 23.84%
*Success Stories: 31.85%
*Up-sells: Not exactly, Jay's predominately an affiliate marketer
*Verdict: Upfront, limited BS, concise and clear info
Is Jay Wessman Dead
---
It was around 2014 when Jay Wessman went missing in action (MIA). So some of us kinda thought he passed on to the afterlife. Fast forwarding ahead in time 5 years or more, Jay resurfaced via his YouTube channel – Lazy Ass Stoner. With a couple of new videos uploaded sporadically during the next few months to a year.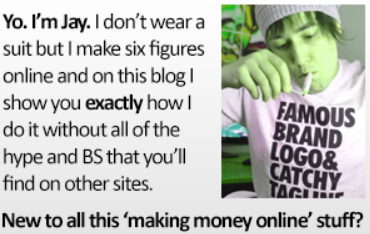 A couple of them reaching 100k views, which would be a nice paycheck running Google AdSense Ads with them, which is quite remarkable considering J. Wessman's years of leave.
I'm well aware Jay is running multiple projects at once, so time and pressure can get the better of us causing neglect in certain areas of our business. It happens.
He's definitely looking a lot older, a little thicker in the face and has yellowing stoner teeth. but nonetheless, he's still managing to produce dynamite video content, which is all that matters in the end. Presenting with his same likeable characteristics of course, always looking the part and articulating his Aussie accent.
At least the weed didn't send him brain-dead over the years! Who knows? Maybe Jay had a psychotic episode from all that dope and sought out treatment. Either way, unless Jay reveals to his audience what had happened, why he left, we can only speculate for now.
So now we that we know Jay Wessman is back in business. I personally am curious. And sure that some others here reading this post want to gain access back into his Screw95 project.
Or find out what's new, what has changed and what has improved with his training. Also, find out about any other schemes bubbling in his smoking utensil. Do you reckon Jay has any new tricks, or tips packed tightly within his cone piece?
About Lazy Ass Stoner
---
Jay Wessman's main source of branding for his business would definitely fall back on the Lazy Ass Stoner name. Reason being, Mr. Wessman uses the brand for both his main website – https://lazyassstoner.com and YouTube channel (Lazy Ass Stoner).
I think that Jay will run with the image for as long as he remains an internet entrepreneur. He has managed to get the brand name quite known, well-established and has already built a solid foundation under that title, so why would he stop now.
Lazy Ass Stoner is not a paid for membership website which is great. Maybe that is why Jay created the Screw95 membership website. That was where he kept his guide to building an affiliate marketing business etc.
The Lazy Ass Stoner site is mainly informative. It's a rather small blog.
There are posts on topics relating to:
Search Engine Optimisation (SEO).
Email marketing.
Ins and outs of social media and leveraging social marketing.
Video marketing.
Personal case studies.
Clickbank.
Google AdSense income strategies.
Rich snippets.
External linking (backlinking) strategies.
A couple of reviews.
Affiliate marketing.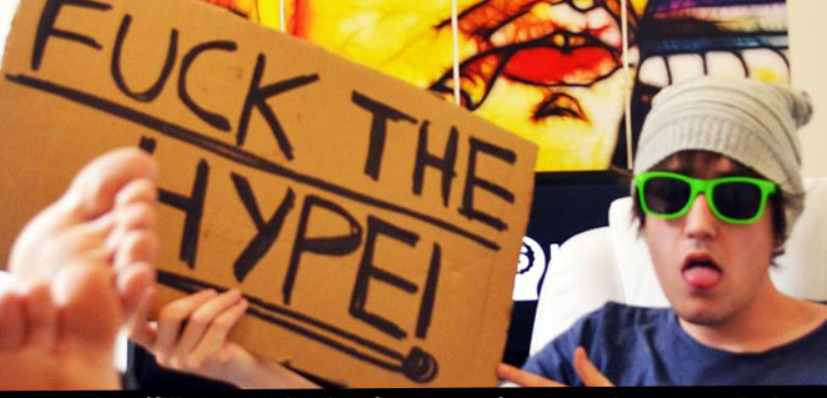 So there are only around 34 posts contributed to the Lazy Ass Stoner website. So not a lot of content has been added to the website, even though it's been active for over 8+ years now. It's equivalent to roughly 4 posts a year.
Majority of his website visitors would have been re-directed over from the Lazy Ass Stoner YouTube channel, indefinitely. This is commonly known as social traffic and over the years I am certain he experienced a lot of social traffic to his business.
Unless I had access to Jay's Google Analytics account, it's hard to know the exact data metrics he has experienced over the years.
Jay has incorporated a couple of personalised ads with major discounts attached. My man! Where else can you possibly get website hosting for only $0.01 for the first month? Only at the Lazy Ass Stoner site of course. Just click on his banner suggesting this incentive and insert 'LAZYCOUPON' into the coupon code section.
Are you are on a bootstrap budget? There's no shame in it. Many of us are stuck with this while getting started online. Simply go to his site if you are at the initial phases of setting up an affiliate website, or any type of website for that matter. Get your hosting for only 1¢ for the first month with HostGator.
If this coupon is no longer valid then that falls back on Jay, not me! He will need to put down the bong pipe and update his affiliate links etc.
But, here's a quick question. Are you just getting started online reader? Do you need some serious step-by-step guidance? Honestly, everything you will ever need to know about building a successful website can be conducted at Wealthy Affiliate.
This place is seriously dynamite and was the main reason why my websites are achieving so much success right now! And it's just the beginning for me! Now it's your turn to take advantage so don't miss out!
By the way. Don't forget to check out Jay Wessman's YouTube channel – Lazy Ass Stoner. There are some good gems in there. There is still relevancy even though some vids date back over 8 years ago. Just don't take his advice on back linking! It would probably do your site more harm then good.
I have never once focused on back links for my websites! And I have numerous keywords ranked on the first page of Bing, Yahoo and Google search results pages.
Patience is key plus putting in the work is what will grow you website!
About Screw95
---
Screw95 was Jay Wessman's first paid for membership website in relation to teaching internet business. I've noticed this website has been shut for too long now.
It must have become too overwhelming for Jay to manage, or possibly gained very little traction with the initial launch date. If you visit the Screw95 website, you'll probably notice there is a page directing for you to join the "early bird list."
This is smart on Jay's behalf, because people will essentially hand over email addresses, giving Jay the power to market products / services to them!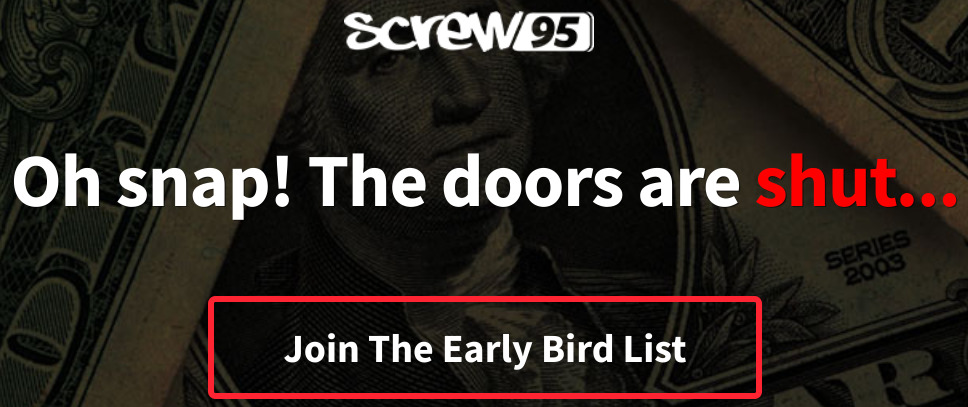 When, or if the time comes where Jay Wessman revamps his Screw95 course. He can easily craft an email script from all the early bird recipients. Notifying everyone about the relaunch of his much anticipated guide to beat the 9 to 5 grind.
I'd say Jay doesn't need to be a multi-millionaire. He'd have enough things in place to provide enough wealth to keep him operating smoothly throughout life.
If the Screw95 course reopens for business. I will definitely update some information regarding the platform!





Is Lazy Ass Stoner a Scam
---
Since there are no official paid courses currently offered by Jay Wessman. You cannot label Jay's brand, and prior work as a scam.
Even when the flood gates we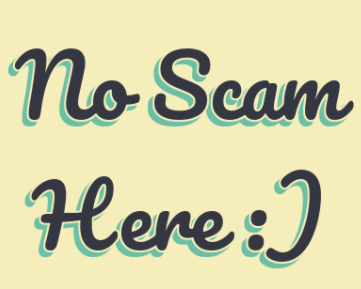 re open to his Screw95 site. He still offered a straight forward way of setting up an online business.
Like: choosing the right type of domain name; linking up web hosting and finding the right low competition niche. Sure there were areas that could have had more attention to detail or insights.
But the premise for success was actually already there. It's often too easy to get lost and not know where to excel forward to next while scaling up an affiliate site.
And that's why a lot of people just give up when things get too tricky. That's why it's important to get your affiliate education from a reliable source.
Having the ability to access current resources such as affiliate training, software tools, 24/7 help, is what makes and breaks new website start-ups in my opinion. Here is where to get sought out and looked after ——> (help is just around the corner)
By selecting this hyperlink above, you are in good hands!
You will truly have a huge leg up on the competition with the peace of mind you've found the right place. There are no affiliate HUB's quite like this found anywhere on the internet!
The Lazy Ass Stoner – Jay Wessman is making a comeback, I feel it. And as soon as he reopens his Screw95 platform. I'm sure it will be better than ever before.
Final Word
---
Pro's
Informative, personalised information found throughout Jay's blog posts and YouTube videos.
There are currently no means for a membership fee at the moment.
Down to earth guy with a no 'BS' approach to his work ethic.
Feels like Jay Wessman is a trustworthy personality type and is someone to look up to in the affiliate marketing space.
YouTube channel has over 115k subscribers and offers an abundance of realistic concepts that can benefit your internet-based businesses.
The Lazy Ass Stoner brand helps making it an attractively cool looking website.
Con's
Jay's site and video content appears to have been neglected over the past few years, prior to making a come back only recently.
A lot of people would not take Jay Wessman serious because his apparent image as a pot smoking stoner. Don't let this image fool you. He knows what he is talking about.
I'd find it difficult to scale an online business for many years to come with the limited amount of info offered via the Lazy Ass Stoner website and YouTube channel.
Jay might come and go as he pleases with all his other demanding projects running right now. Which isn't good for his audience if they are willing to put in daily action to succeed online.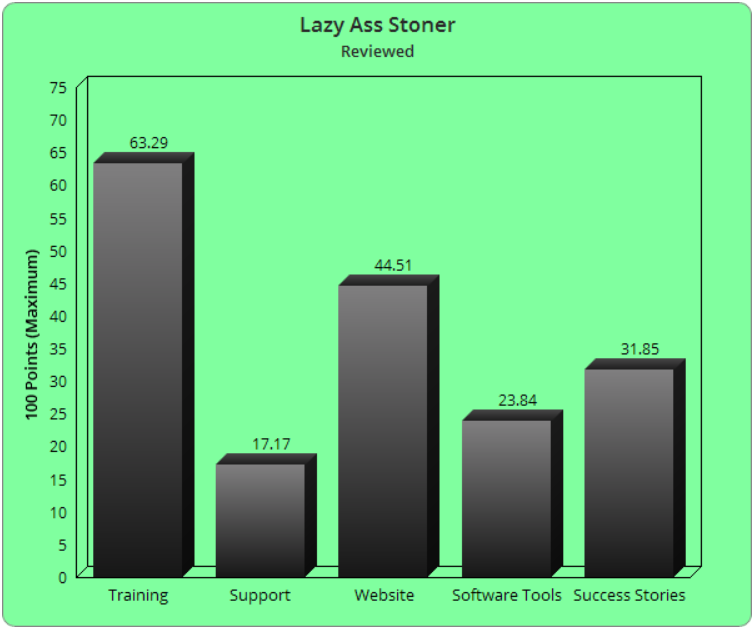 Unless Jay Wessman comes back more focused then ever before, and readied to put in consistent work for his target audience and fans. I would probably not use his advice for the long-term!
The Lazy Ass Stoner and Screw95 sites are worthy of bookmarking for future reference simply because Jay does upload great content from time-to-time.
It's great that Jay Wessman has not died at such a young age. I feel we will see plenty more quality works published over the years to come. Don't write-off Jay Wessman yet.
He has plenty of potential to excel and definitely has what it takes to be a competitive brand against much larger companies within the make money online (MMO) niche.
Only Because Jay Wessman Hasn't Got His Screw95 Course Open Right Now. I Would Like To Offer An Alternate Vice, Let's Face It. This Will Be Validated & Reliable For Anybody! New & Experienced Individuals Seeking Out How To
Become a Successful Earner Online

. Check Out This Banner Below If You'd Like To Read More Into This Exceptional Affiliate Business Portal (Not Limited To Just Affiliate Marketing)!
()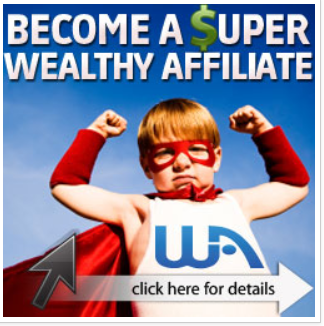 If you are curious about the whole affiliate marketing concept. Then check out this page in the link below to show how to build an affiliate marketing business for free!
So this is goodbye for now. This is a bit about what Jay Wessman has stoking in his bong stem right now. Very likeable character and doesn't like to promote hype and fluff too much. If you are new to affiliate marketing. You could learn a thing or two by just reading or viewing content from this Aussie guru! Any comments? Don't forget to leave below.




Did you know Jay Wessman is still alive…
Quick Recap of Lazy Ass Stoner
$0.00 (FREE)
Training

Support

Website

Software Tools

Success Stories