Platform technologies such as Waves Ducks are constantly improving and making our lives more diverse then ever before.
NFT games have recently appeared, allowing users to enjoy and invest in cryptocurrencies.
Each item in such a game is a unique, non-fungible token, making it valuable.
Waves Ducks is an NFT game worth checking out if you're passionate about this new form of online gaming.
Since, among many things, it is part of the Waves Blockchain, which itself is a great community stack of decentralised open source technologies, ideal for building easy-to-use and scalable applications.
Waves Ducks is an excellent example of this type of project.
We decided to review this game with NFT tokens because players bought $390,000 worth of ducks in the first week after launch.
Registration is quite simple, account top-up will be required, withdrawal is stable, and reviews of the game are only positive thus far.
But can it also be a scam in disguise? Let's find out!
---
TABLE OF CONTENTS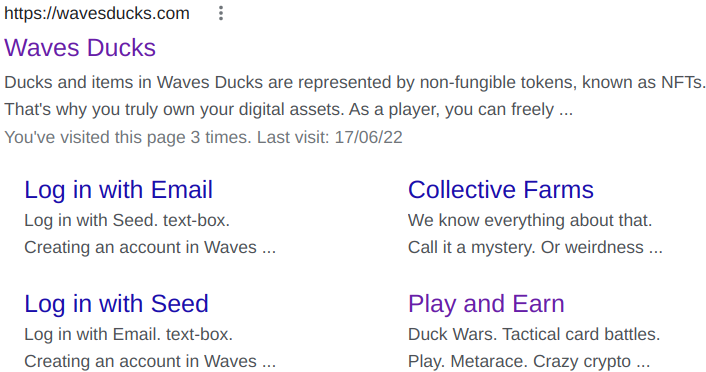 Jump to…
# Waves Ducks Review
# What is Waves Ducks
# About Sasha Ivanov
# How Waves Ducks Works
# Genotypes and Generations
# Is Waves Ducks Legit
# Pro's VS Con's
# Comments
---
Internet Marketing Education, Tools, Networking & Support!
Do you Hunger for the Truth About How People are Really Becoming Successful Online...
---
Waves Ducks Review
---
*Parent Company: Waves Labs


*Brand: Waves Ducks
*Alternate Known Names: Waves Technology
*Domain Name: https://wavesducks.com
*Domain Age: 26th/APR/2021
*Domain Authority: 29/100
*Linking Root Domains: 1.1k
*Ranking Keywords: 76
*Spam Score: 7%
*Founder: Sasha Ivanov
*Contact Methods:
email: hi@wavesducks.com
email: info@wavesducks.com
*Resources/Services Offered:
---
---
---
Invest in collective farms
---
Buy and sell duck/farm NFT's
---
*Cost/Price Tag: Investment opportunity so it will vary and depend on your reserves
*Training: 81.00%
*Support: 61.58%
*Website: 92.83%
*Technology: 86.74%
*Success Stories: 48.95%
*Verdict: Entertaining way to invest so get your duck on shooter!





What is Waves Ducks all About
---
According to the official Waves Ducks website, the DeFi open ecosystem NFT game is described as a game that focuses on using collectable digital images of ducks, that is, non-fungible tokens (NFTs) with the figures of said animal.
Which were developed by active members of the Waves ecosystem.
And of course, the mentioned NFTs are the ones that acquire the name of Waves Ducks.
Such projects are built on the blockchain.
In this case, the Waves network is used.
Users can collect ducks, which also act as tokens. In fact, you not only play, but you become an investor, supporting a still little-known currency.
Waves Ducks birds have already gone up in price, so you'll need some decent starting capital to get started.
However, this does not prevent new players from registering on the platform on a daily basis.
They buy ducks to breed and improve, farm tokens or simply resell.
Thus, you can invest and collect ducks, start breeding and earn passive income accordingly.
Also, you can sell them anytime you want and get a nice sum.
Your ducks or chips may go up in price, and therefore the investment will quickly pay for itself.
Since its main objective is to facilitate the management and adoption of Blockchain technology in people, helping them understand said technology and everything related to the DeFi field.
And this has made Waves stand out as being at the forefront of mass adoption and the help needed for cryptocurrencies to reach the entire world.





About Founder Sasha Ivanov
---
Sasha Ivanov is a technology entrepreneur and the co-founder of Waves Labs.
He has helped people improve their business, banking, and government systems through their electronic payment mechanisms.
Sasha Ivanov was born in Ukraine and we're all well aware of the ruthless atrocities of Putin's war machine taking place in Zelensky's country right now.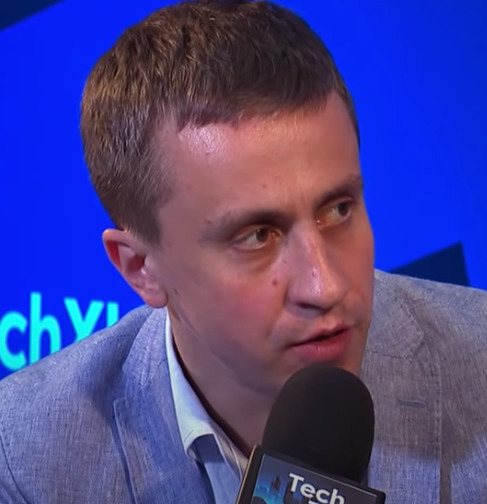 Sasha attended Moscow State University and the University of Leipzig, where he has a bachelor's degree in Physics.
In 2013, Sasha Ivanov started his Bitcoin business.
He founded the cryptocurrency exchange coinmat.com, which currently functions as a gateway service for users of the Waves platform.
Coinomat.com is the first instant cryptocurrency exchange platform and in 2014, he created CoinoUSD, the first fiat-backed crypto token.
In 2015, he launched Coinoindex.com, the first tradable cryptocurrency index and blockchain-based hedge fund Cryptoasset fund, which managed $200,000.
Sasha Ivanov founded Waves Platform in 2016, which has grown into a global public blockchain platform with a market cap of over $1.7 billion.
Sasha Ivanov is active on various social media platforms like LinkedIn, Facebook, Medium.com, and Twitter, where he has more than 25,000 followers.
He regularly posts crypto tips/Bitcoin updates on his Medium.com page and his Twitter page, which has attracted over 40,000 comments.
Also, his fans and crypto lovers always love to see him on "YouTube" as he explains the new development of the Waves platform.
According to Forbes and NETworth.org, Sasha Ivanov's net worth is $50 million.
He made his money by becoming a professional cryptocurrency entrepreneur and web developer.





How Waves Ducks Works
---
EGG's latest cost is $1,534.
Based on this Waves Ducks review, the current investment has a safety score of 1.2 out of 10 and an expected ROI of +71.6% at the cost of $2,632.53.
The major ranking factor for this cryptocurrency is the 24-hour change.
To evaluate the return that can be obtained from the Waves Ducks investment in 2022, the system analysed the daily prices of the cryptocurrency for the last six months.
The nature of cryptocurrencies is wavy, which means that there is a great opportunity for EGG to reach a price close to an all-time high once again in the future.
Waves Duck has games that allows you to collect ducks and breed them with friends.
The intention is to incubate EGG tokens, which are in turn incubated in Duck NFTS.
By having ducks, players will be able to obtain various high-quality items.
Some of the things players can do in the game include the following.
The games allow players to:
Buy or earn EGG Tokens during game rounds.
Trade EGGS to get Genesis Ducks.
Buy and sell NFT Ducks on the secondary market.
Go collect income from duck farms.
Have unique ducks if you breed genesis ducks.
In April of the year 2021, Waves set a record for the highest sale of an NFT outside of Ethereum with their first Waves Duck called "Perfection", which sold for $1,000,000 USDN, leading to the launch of the first iteration of Duck Hunters.
Spawning over 5,000 Ducks and a market cap of over $10,000,000 for EGG tokens in the weeks after the initial launch.
The current game breakdown includes the following mechanics and will be updated regularly.
Collect and hatch $EGG:
$EGG tokens can be bought on the Waves exchange or earned by completing regular assignments on social media or within Waves-based DeFi products.
These tokens can be hatched to create the Duck NFT genesis.
Duck breeding:
Players can then breed these specific ducks with each other to spawn new ducks with varying levels of uniqueness or rarity, unlocking 300% to 5,000% returns, APY in.
Duck markets:
Ducks can be sold directly on the newly developed secondary market securely based on Waves smart contracts.
Duck breeding:
Players can further monetise their acquired collections by staking their NFT ducks.
Placing your acquired Duck on a perch will generate for you a passive return paid in $EGG tokens.
This is not Waves' first attempt into the DeFi space.
Waves continued to develop DeFi projects, such as its flagship Waves Exchange, the Neutrino protocol, a plug-and-play algorithmic financial infrastructure, as well as Swop.fi, which is an Automatic Market Maker (AMM) protocol based on Waves to Ethereum-AMM.
Based like SushiSwap and Uniswap.
Unlike the variable fees and block times related to blockchain transactions like Ethereum, the Waves protocol features instant transactions and low fixed transaction fees, making it perfectly suited for innovations in NFT and decentralised finance.





Waves Ducks Genotypes and Generations
---
Each Duck's genotype includes eight letters, a hyphen, and two more letters.
A duck's genotype determines its rarity.
The higher a duck's rarity, the more valuable it is and the more farming rewards it will produce.
The first eight letters are responsible for the appearance of a duck.
Currently, there are six versions in the game:
A- Elon.
B – Satoshi.
C – Doge.
D – Bogdanoff.
E – Chad.
F – Harold.

Suppose if you cross aaaaaaaa and bbbbbbbb, the new Duck gets a random combination of these letters.
For example, the abaababb Duck could get an Elon beak, Satoshi eyebrows, an Elon head, etc.
The first letter after the hyphen indicates the generation of a duck.
A newborn duck will have the lowest generation of G (genesis).
Later generations are:
H – Hero.
I – Ideal.
K – Knight.
L – Lord.
M – Magical.
The higher the generation, the more special a duck is: to get a higher generation duck, you need to breed two lower generation ducks.
The superior generation cannot be raised.
The second letter after the hyphen specifies the background colour.
R stands for red.
Y for yellow.
G for green.
B is for blue.
Each Duck has a background colour.
The hangers are also available in different colours.
To grow successfully, a duck must be placed on a perch of the same colour.
When two ducks are bred, the background of the new Duck will be determined completely randomly.





Is Waves Ducks Legit
---
Straight to the point, yes.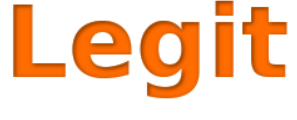 The current status of Wavesduck is that it is paying.
Collective farms are run by trusted people in the community.
Players can purchase shares in farms using their EGG tokens.
The administrators use the funds to build a farm, buy ducks, build perches, etc.
The income of the farm is distributed among the administrators and shareholders.
With crowd farming, Waves Ducks' annual revenue can reach over 300% as more investors join.





Final Word
---
Pro's:
Waves Ducks provides a developer-friendly infrastructure as a testing ground for innovative and out-of-the-box tools.
To allow everyone to gain from the farming feature, Waves Ducks has launched a collective farm system where you can start generating passive income with as little as 0.01 EGG.
More than 1,500 farms have been created since May.
Farm owners received over 287% APY on their investments.
Con's:
The game has a jackpot that is not common and is offered in small amounts.
You have to wait for the EGG to mature before you can sell it for maximum profit, and this happens when it goes to the Moon.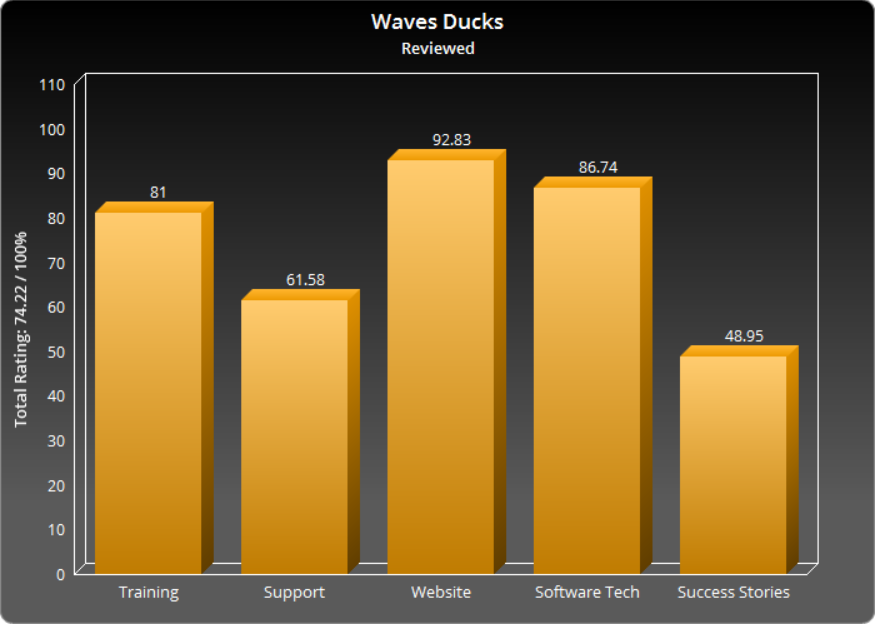 In short, Waves Ducks is another NFT game plus the current and growing open DeFi ecosystem worth learning about.
Since it makes use of the well-known world of collectable cryptocurrencies or NFTs, which in this case are collectable digital images of Pathos created in a very creative way.
The game is legit and unique because players can collect and incubate EGG tokens which are available for purchase on Waves exchange, or you can earn them if you run out of allocations on social media or DeFi products based on Waves.




The tokens are incubated so you can have the Duck NFT genesis.
Comments
---
Training -

81%

Support -

61.58%

Website -

92.83%

Technology -

86.74%

Success Stories -

48.95%
Summarised:
Investing entails risk but sometimes higher the risk, higher the reward. If you're going to try investing with NFTs. At least enjoy it by experiencing a game style format.
---
MAY I HAVE YOUR ATTENTION PLEASE ~ Here is Where I Earn Passive Income Online…
---